British Airways has just revealed the latest phase of their investment in improving technology and training, and it's an interesting one.
British Airways flight attendants are getting iPhones
British Airways has announced that all 15,000 of their cabin crew will be receiving iPhone XRs.
The new phones are part of an initiative to empower flight attendants to better deliver personalized customer service.
This addition follows a successful trial of giving senior cabin crew iPads on every flight.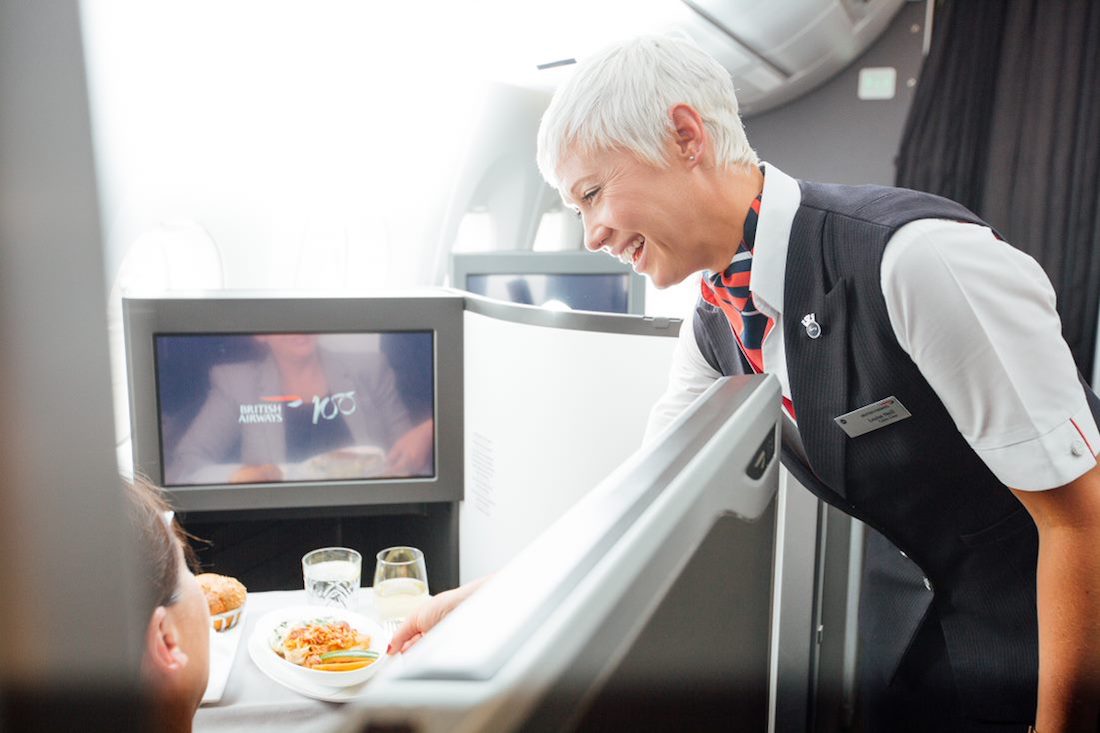 The new phones will be loaded with a selection of apps to help crew offer customers instant additional assistance during their journey. Crew will also have access to a range of customer information, including previous flights and meal preferences.
British Airways quotes a cabin crew member who gives an example of how he was able to use the iPhone XR:
"Recently, when a customer realised that he had forgotten to order a special meal, he was really impressed when I quickly took out the phone, logged onto ba.com and ordered a meal for his return journey – all within a matter of minutes in the middle of the flight.

It felt so rewarding to be able to immediately resolve the situation for the customer. All my crew reference guides are also loaded onto the phone, so everything I need is in my pocket throughout each flight; it really has made a huge difference already."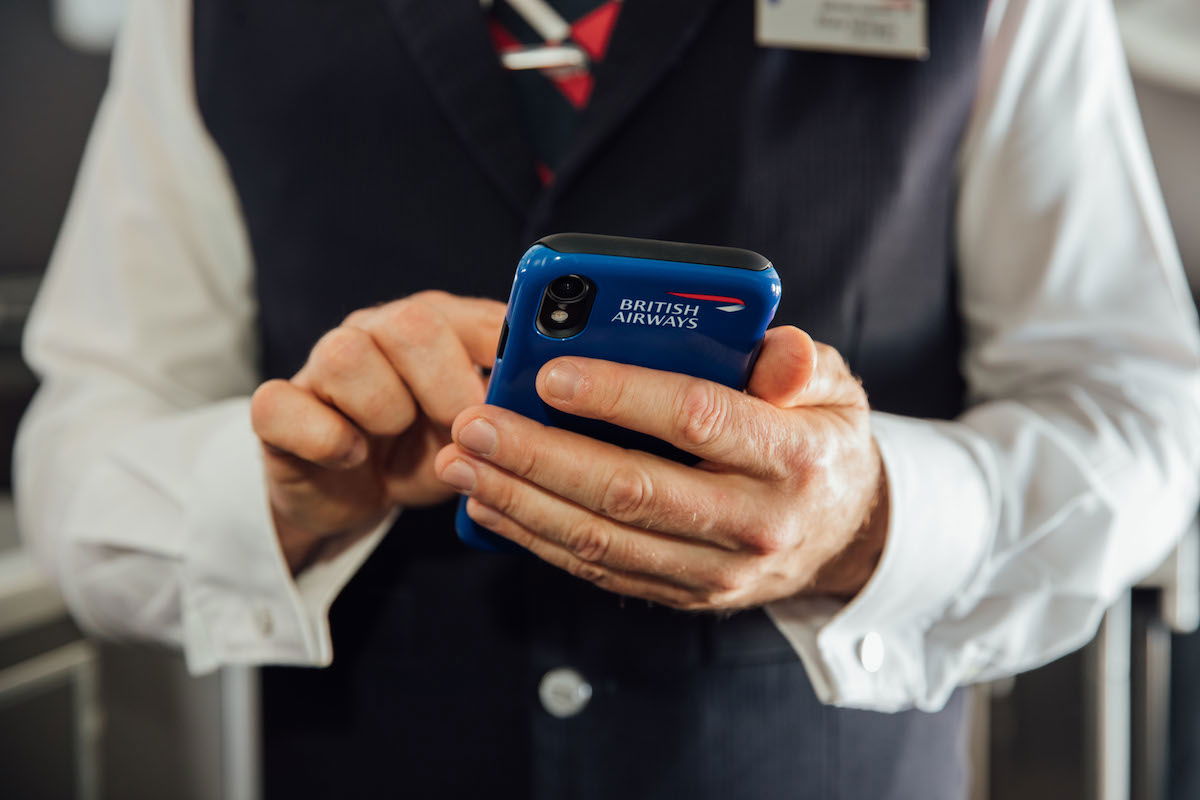 My take on flight attendants with smartphones
Objectively this is a positive development, though more generally three thoughts come to mind.
First of all, while I'm all for smartphones being used to be able to deal with disruptions, I actually don't like them being part of the overall service flow.
Call me traditional (and it's ironic because I don't use a pen and paper for anything), but I don't like how on airlines like Emirates they take your meal and drink order on a smartphone. They're basically looking at a phone screen the entire time they're talking to you, and that doesn't feel personalized at all. Never mind the fact that it seems to be more time consuming…
Second of all, if British Airways actually wants to improve customer service, maybe they should compensate their mixed fleet cabin crew better. British Airways has different flight attendant contracts, with the "mixed fleet" flight attendants being the lowest paid.
While the job sounds glamorous, turnover is very high, given the low wages they're paid, which you can't really live on in London. While mixed fleet crews are generally friendly and enthusiastic, their inexperience and lack of polish does pretty consistently show, in my opinion.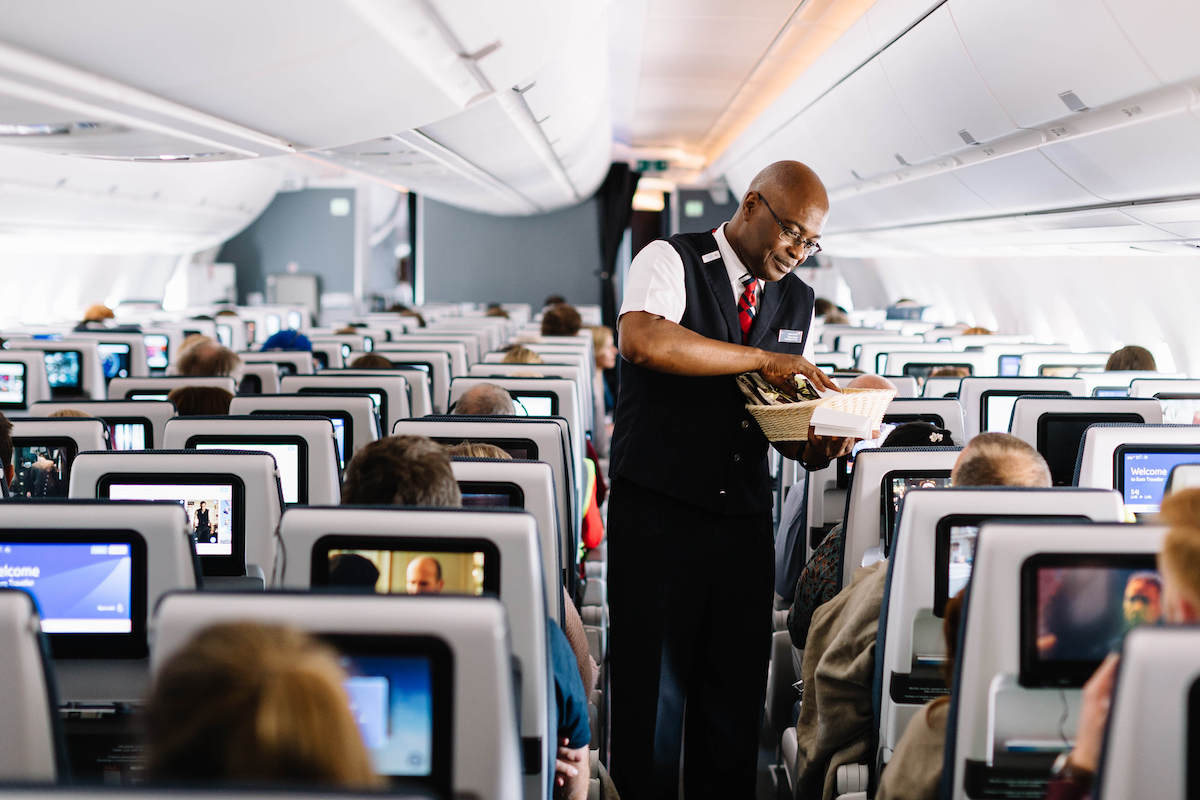 Lastly, we constantly hear travel companies talk about using technology to better personalize customer service. I feel like companies invest a lot of money in the technology, but rarely do they invest the time and resources required to make this technology useful.
Hotels are notorious for talking about "loyalty 2.0" and better customizing the guest experience. But when I check into a hotel I've stayed at a dozen times before and am asked if I've stayed there before, I have little hope of much progress when it comes to customization.
What's your take on flight attendants with smartphones? Have you had positive service interactions resulting from this, or no?