---
I had an incredible review trip trying all kinds of amazing business class products. Suffice to say that this portion of the trip ended on a low note. I actually reviewed EasyJet last year as I flew them between Milan and Santorini, though this time around wasn't quite as pleasant. Let me share why.
Booking EasyJet to Mykonos
As a reminder, with this whole crazy review trip I needed to still be in Mykonos by August 10, as I was meeting Ford there. I sort of planned this review trip segment-by-segment. When it came to the last portion of the trip, I found award availability from Bangkok to Milan on Thai's new A350, which I thought was awesome.
Then there was even an EasyJet flight from Milan to Mykonos just a few hours after I was scheduled to land, which seemed ideal.
It's not like flying most airlines within Europe is glamorous, so I might as well go for a low cost flight on EasyJet, right? Well, wrong.
Obviously I understand airline pricing is complex and varies greatly, and airlines will try to charge as much as they can when they only have a few seats left. However, my jaw dropped when I saw how much my EasyJet ticket would cost.
The one-way ticket for the roughly two hour flight from Milan to Mykonos cost an outrageous €520.96. About €480 of that was the base fare, while the remaining was for one checked bag and a basic seat assignment.
I didn't realize EasyJet tickets get that expensive, but wow.
When I saw the price I figured I had to find another way to get to Mykonos, because paying that much for an EasyJet ticket just feels wrong.
Unfortunately the more research I did, the more I decided this was in fact still the best option, crazy as it was. I could fly through Athens and save €200, though that would cost me about four hours, and also flights between Athens and Mykonos are consistently pretty awful. And I would still be in economy, so that didn't exactly seem like a prize.
Heck, I even found something through Geneva on Swiss, but that would have required an overnight, which would have wiped out most of the savings.
So as painful as it was, I ended up booking that EasyJet ticket, because I figured after factoring everything in it was still the best option.
I will say that one of the most annoying things is that even a ticket this expensive didn't come with Speedy Boarding, which lets you bring a carry-on. The only economical way to get that is by paying for an extra legroom or upfront seat. Those aren't expensive, but they were all taken.
So the only way I could have paid for a carry-on is to book a FLEXI ticket, which would have been an extra €200. At that point I'll just check my bag.
My (not so fun) EasyJet experience
I had about four hours in Milan Malpensa Airport. I had to get from Terminal 1 to Terminal 2. The good news is that there's a free bus, as the terminals are over 5km apart. The bad news is that it was nearly impossible to find.
The terminal was still pretty empty, so the check-in process and security were fast.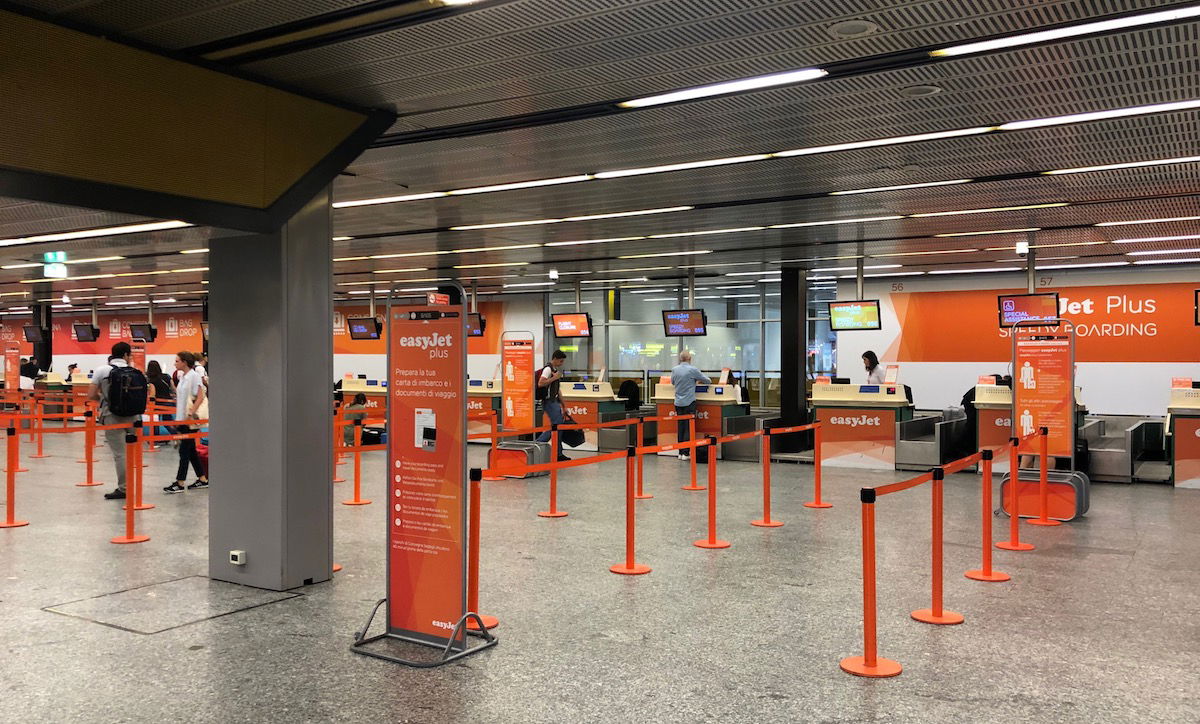 Unfortunately that's where the good news ends. I had about three hours to kill, and:
EasyJet's terminal in Milan is absolutely awful, with a lack of seating options; the terminal is so overcrowded, and the terminal is downright disgusting
I couldn't get the Wi-Fi in the terminal to work, so I had to tether; this was a bit of an issue for me since I was hoping to download entertainment for the flight, but I guess I didn't plan far enough in advance there (that's on me)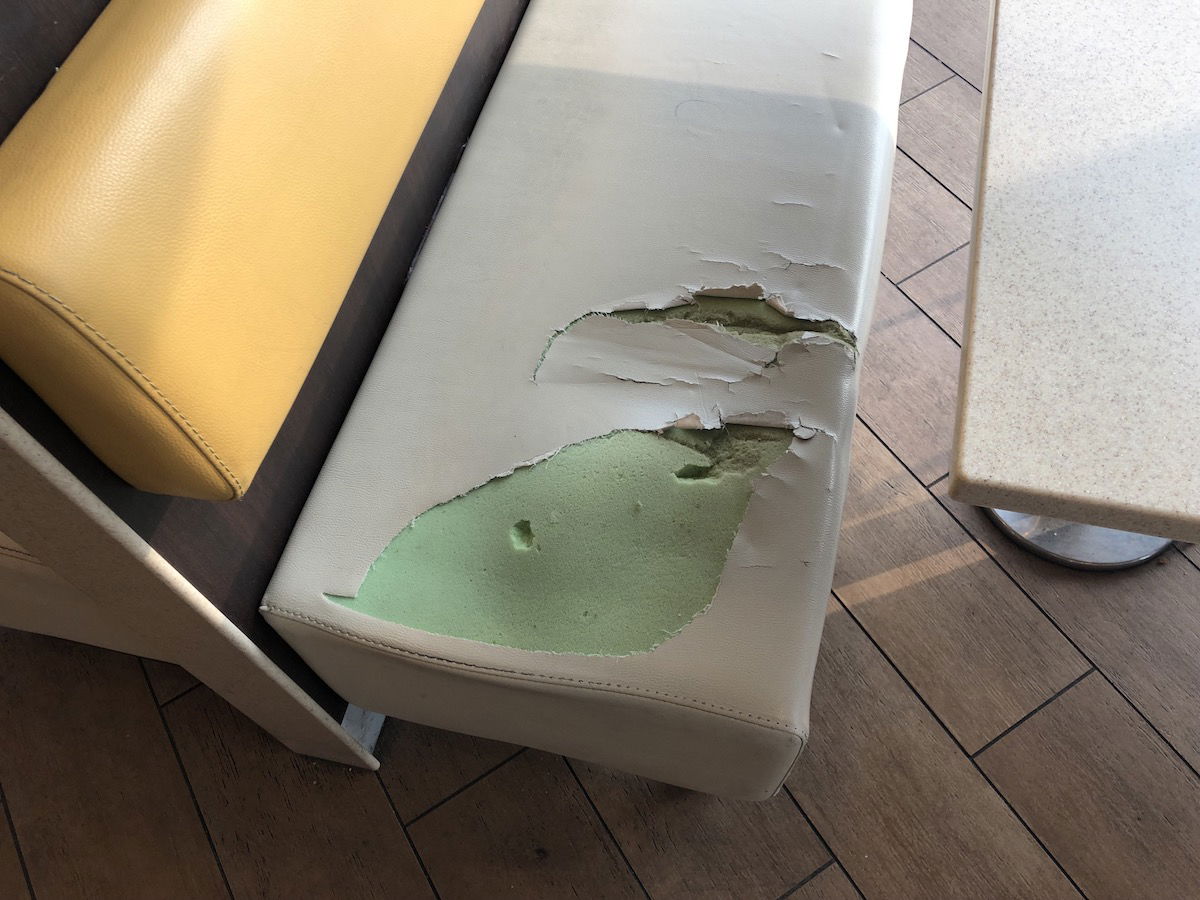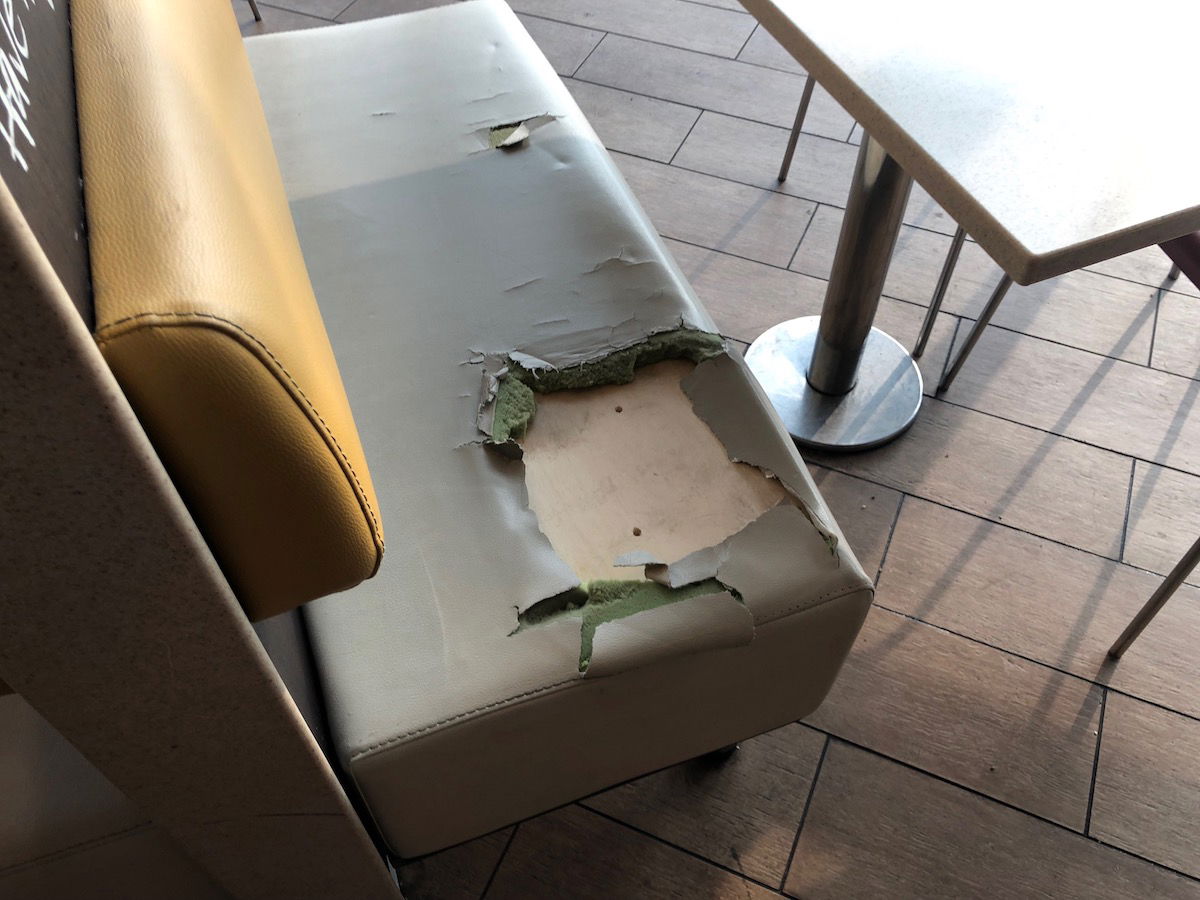 Last time I flew EasyJet I thought the experience was actually kind of pleasant. Ford and I were in the exit row, we had an empty middle seat, and we could take carry-ons.
This flight was a slightly different story.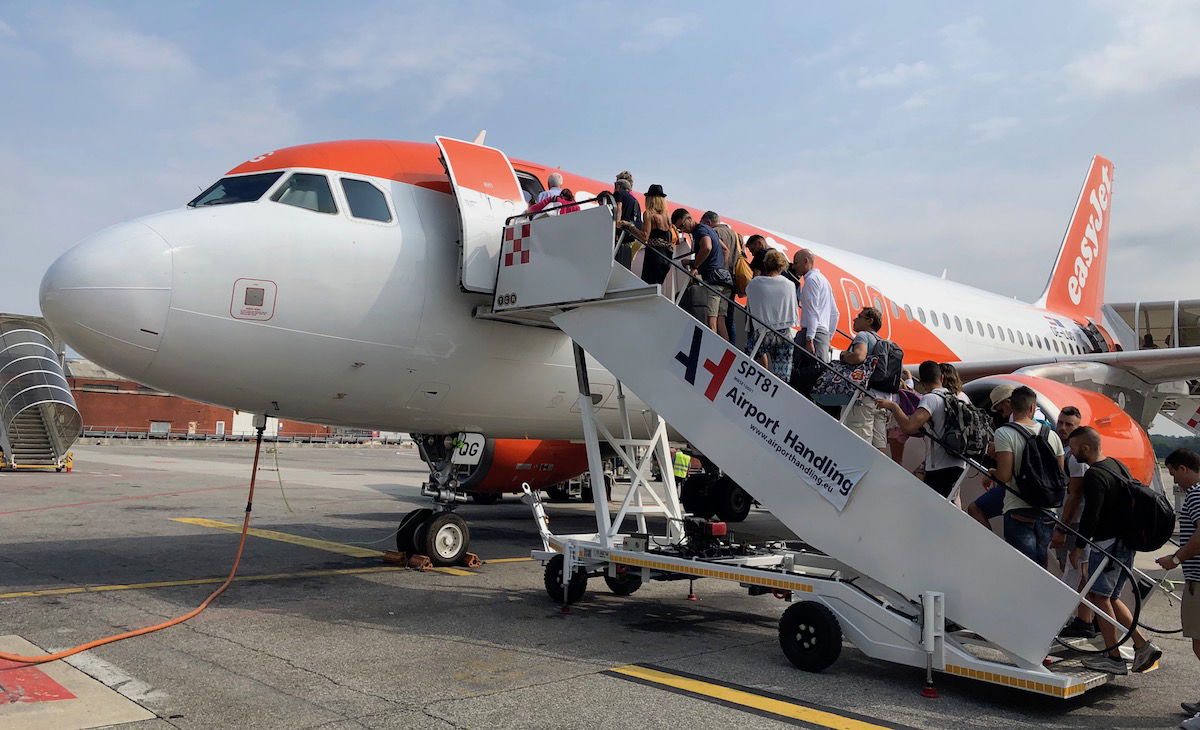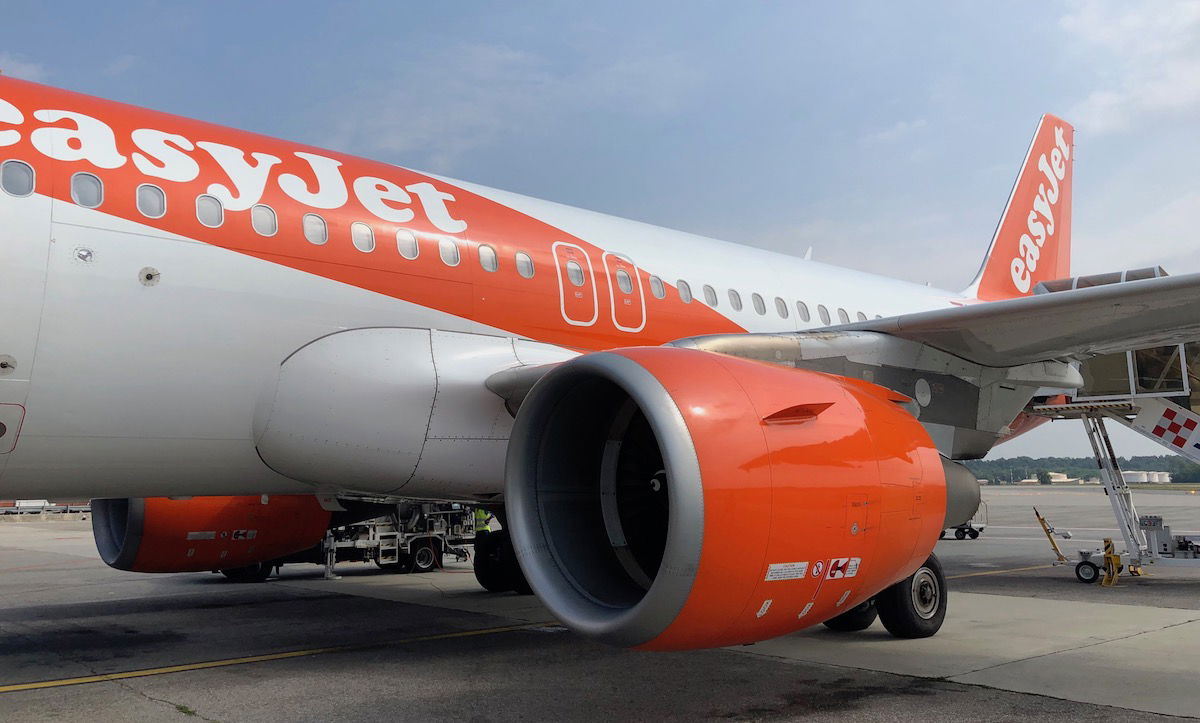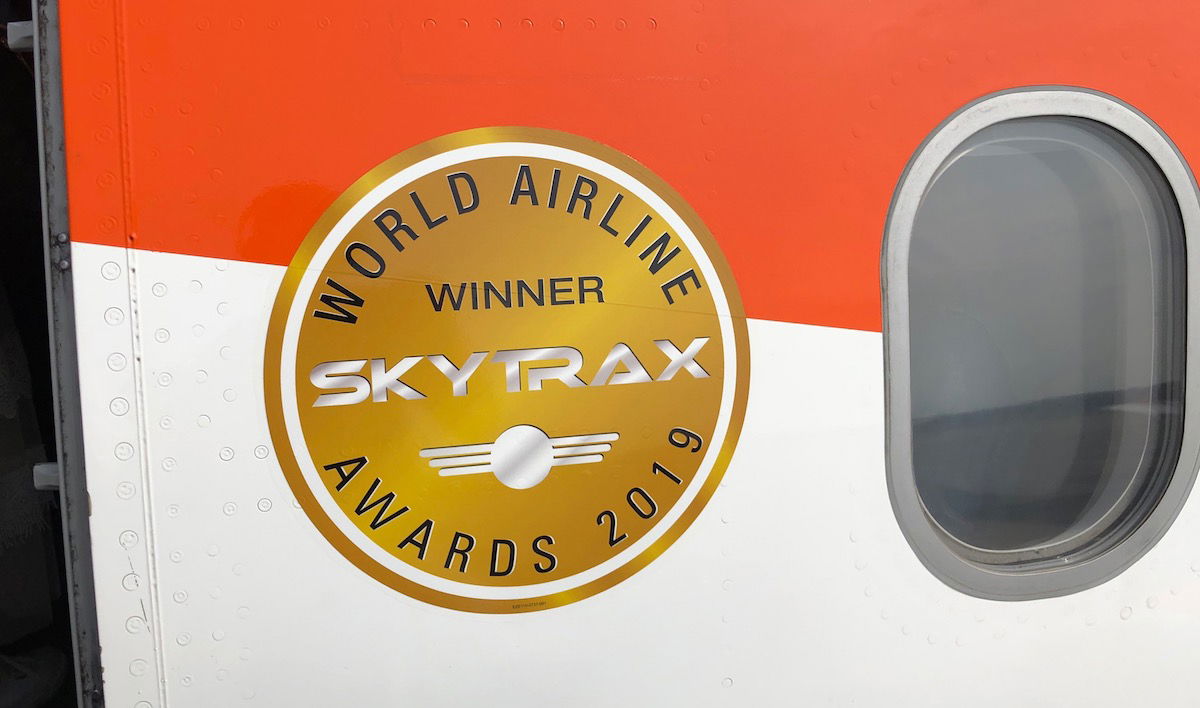 I've gotta be honest, this flight made me grateful for how comfortably I usually travel. This was my first time in years being on a mainline jet with 29″ of pitch, and OMG it's tight. My knees were wedged into the seat in front.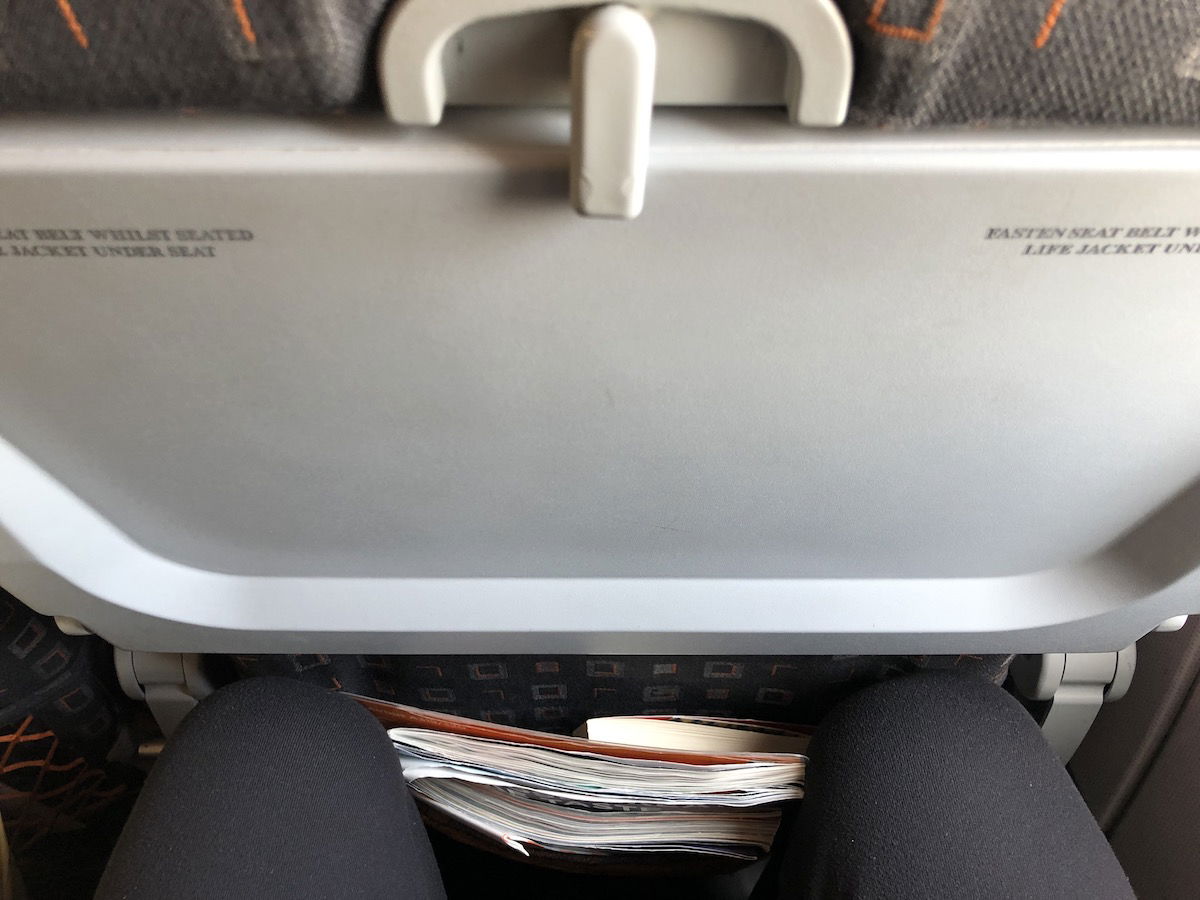 Every seat on the plane was taken, and we also had an air traffic control delay of nearly an hour, so in the end I spent nearly four hours on the plane.
It's one thing if I had been able to download TV shows in advance, but unfortunately the lack of Wi-Fi in Milan (and my lack of planning prior to that) made that impossible.
I wish I could have worked on my laptop, but the legroom was so limited that there's no way I could have opened my computer screen.
So instead I had the most boring and uncomfortable 3.5 hours I've had in a long time. I listened to Shawn Mendes' "Senorita" about 50 times.
I didn't buy anything to eat or drink, because opening the tray table just seemed unpleasant. However, I couldn't help but notice this time how darn inefficient EasyJet's onboard service was. They don't seem to have enough of everything they're selling, so the flight attendants are constantly yelling back and forth to one another to see if another crewmember has anything.
Despite them having a buy on board service, the crew spent almost the entire flight selling food and drinks.
Fortunately I made it to Mykonos soon enough, and about seven vodka sodas later, memory of my EasyJet experience was wiped out.
Bottom line
This EasyJet ticket was painful to purchase, given the price. However, after much consideration I decided it was still the best option in terms of not wasting that much time to get to my destination. After all, taking that flight meant I could take the rest of the review trip pretty seamlessly.
Unfortunately this EasyJet flight was in stark contrast to my previous flight on them. EasyJet in an exit row with an empty middle seat, with a carry-on, and with limited time in the terminal, isn't so bad.
EasyJet in a regular seat without an empty middle, while having to check a bag, while enduring an air traffic control delay, while (stupidly) not having downloaded entertainment, and while paying an arm and a leg, was much less pleasant.
But more than anything it made me grateful for how comfortably I usually get to travel.