Austrian already offers one of my favorite business class products of any European airline. That's primarily thanks to their incredible catering and awesome coffee menu.
The airline recently announced that they'll launch flights between Los Angeles and Vienna, which I'm excited about for a couple of reasons. First of all, it will be their longest US route, and one of the only US route that's long enough to actually enjoy their service while also getting some rest on an eastbound transatlantic flight (perhaps along with Miami). On top of that, they've had tons of award availability on the route.
Well, it looks like there are more improvements on the way. Austrian will be introducing wifi on their short-haul flights and premium economy on their longhaul flights over the next couple of years.
Austrian's new wifi offering
Austrian will install wifi on their first Airbus aircraft by November 2016, and plans on having their entire Airbus fleet equipped with wifi by the summer of 2017. It seems a bit backwards to me that they're starting with offering wifi on their short-haul fleet rather than their longhaul fleet, given that it's much more useful to have internet on a 10 hour flight than on a 45 minute flight.
However, I suspect the wifi service will eventually be expanded onto longhaul flights as well, and that they're just using the short-haul fleet as a starting point.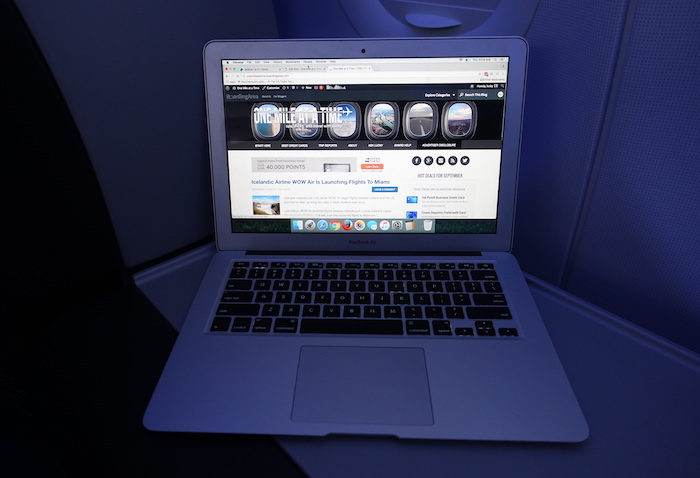 Austrian is adding premium economy
As of now, Austrian's longhaul planes are in a two class configuration, with a staggered business class product and then economy.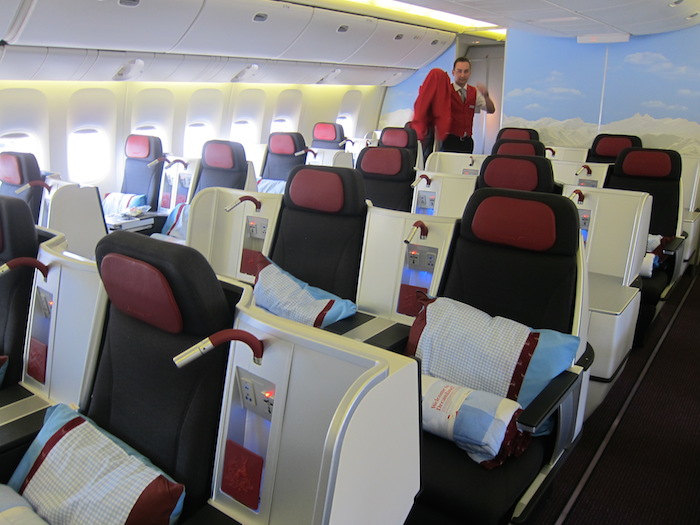 Soon the airline will be adding premium economy to the mix as well, though it won't be rolled out as quickly as the wifi. Instead Austrian will be introducing premium economy between the winter of 2017 and summer of 2018. At least the process is quick once they get started, thanks to the fact that they only have 11 longhaul planes. Here's how many premium economy seats we can expect on each plane:
Austrian's 767s will each feature 18 premium economy seats
Austrian's 777s will each feature 24 premium economy seats
What remains to be seen is how this impacts their seat counts for existing cabins. Austrian is great about making business class award space available, so I hope this doesn't lead to a reduction in business class seat count, and in turn, a reduction in award availability.
I suspect this cabin will look similar to Lufthansa's premium economy seats, which are roughly comparable to what you'd find in domestic first class on a US carrier.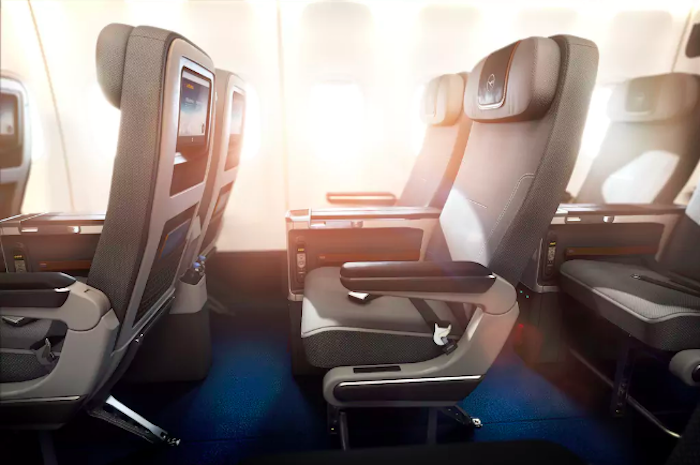 Bottom line
I'm excited to see that Austrian will be adding wifi on their flights, though it's unfortunate that they don't yet have clear plans to install wifi on their longhaul flights. Personally wifi is one of the amenities I value most in business class, so hopefully they eventually offer it on longhaul flights as well.
As far as premium economy goes, ultimately it's probably a smart business decision, even if the impact on frequent flyers is less favorable. If it reduces business class capacity then it could very well lead to a reduction in award availability, which I assume most of us aren't too excited about. 😉