American Airlines Admirals Clubs might just be the best place to buy Krug champagne nowadays… though unfortunately you do have to consume it in the lounge.
American Admirals Clubs selling Krug
It's being reported that American Airlines has started selling Krug champagne in Admirals Clubs. Specifically, half bottles (375ml) of Krug Grande Cuvée are available for $65. This is an incredible price — the cheapest price I see online is $75-80 at retail.
Not all Admirals Clubs have Krug for sale — it seems most likely that it would just be clubs in Dallas, Miami, Los Angeles, and New York, though note that the Los Angeles club is closed right now.
Apparently Krug is displayed in the bar for the clubs where it's on sale, and it also shows on the menu. While American has long sold premium alcoholic drinks in Admirals Clubs, Krug is a new one.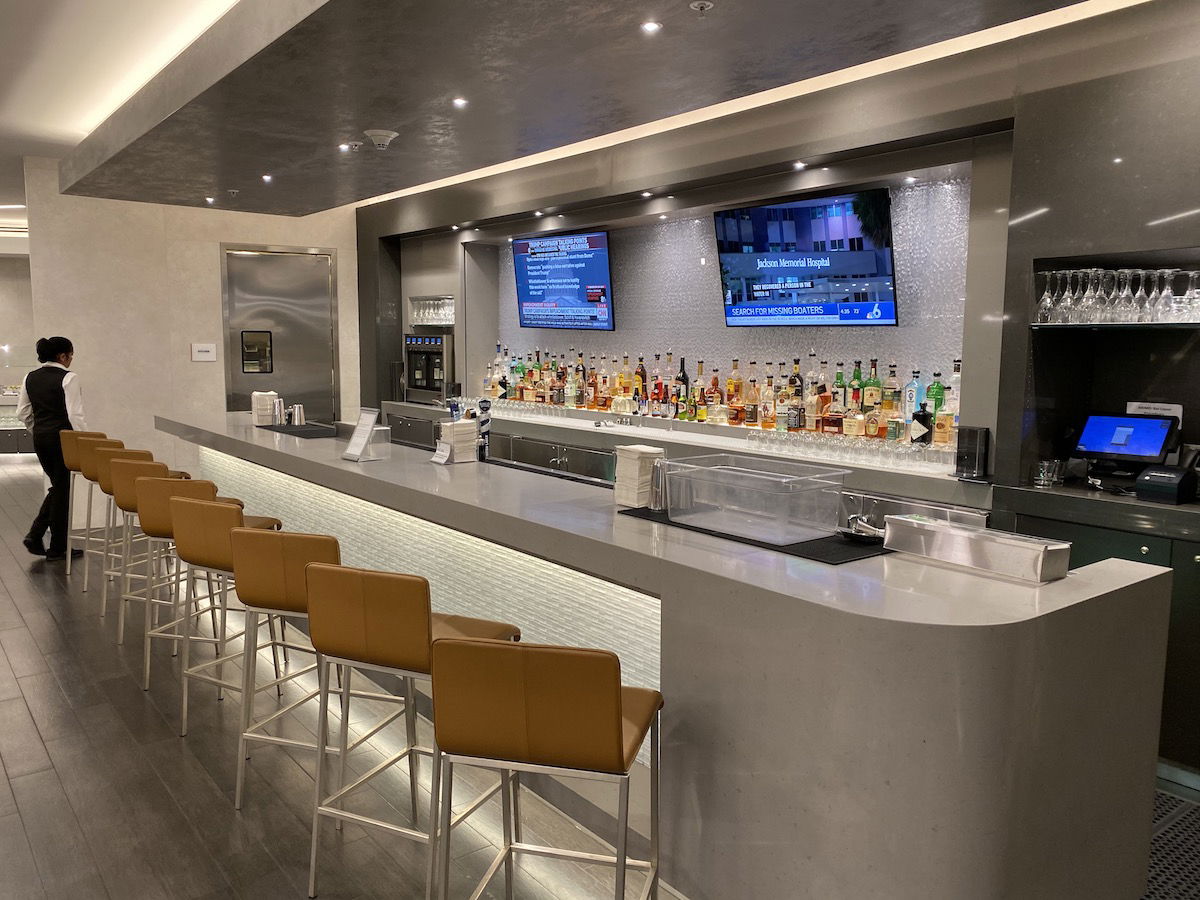 Krug champagne is for sale in select American Admirals Clubs
That brings us to the other interesting implication here…
What are the implications for Flagship First Dining?
It's pretty clear what's going on here — we've seen airlines liquidate all kinds of excess inventory in these tough times, and this is no different. Historically American has served Krug in its Flagship First Dining facilities, which are for those traveling in international or select transcon first class.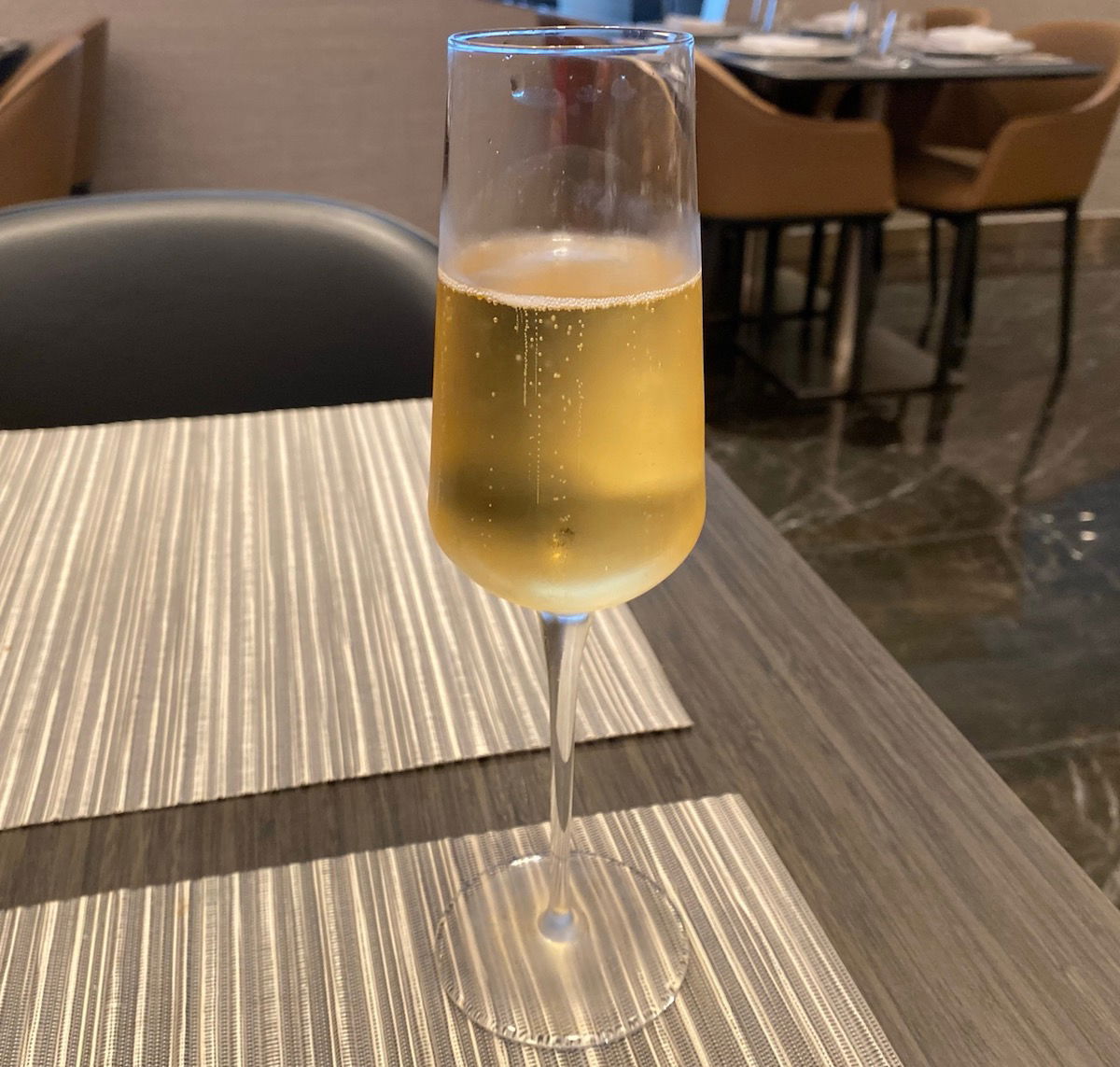 Enjoying Krug in American Flagship First Dining
American has Flagship First Dining in Dallas, Los Angeles, Miami, and New York. However, for the time being both Flagship Lounges and Flagship First Dining are closed. While Flagship Lounges will likely eventually reopen, it's anyone's guess if and when Flagship First Dining will reopen.
The way I see it, there are a few ways to read into American selling Krug in Admirals Clubs, starting from the most extreme to least extreme explanation:
American will eventually close Flagship First Dining; arguably the business case behind it wasn't really there to begin with, and that's even more the case post-coronavirus
American doesn't plan to reopen Flagship First Dining anytime soon, so the airline might as well liquidate this inventory to raise cash, and it can always buy more Krug in the future (should it return at all)
American had a long-term contract for buying Krug, and the airline has more than it'll realistically be able to serve in the coming years in Flagship First Dining, so it might as well sell this inventory
American plans to reopen Flagship First Dining but wants to lower costs, so won't serve Krug anymore in the future (I'm surprised it was ever introduced in the first place)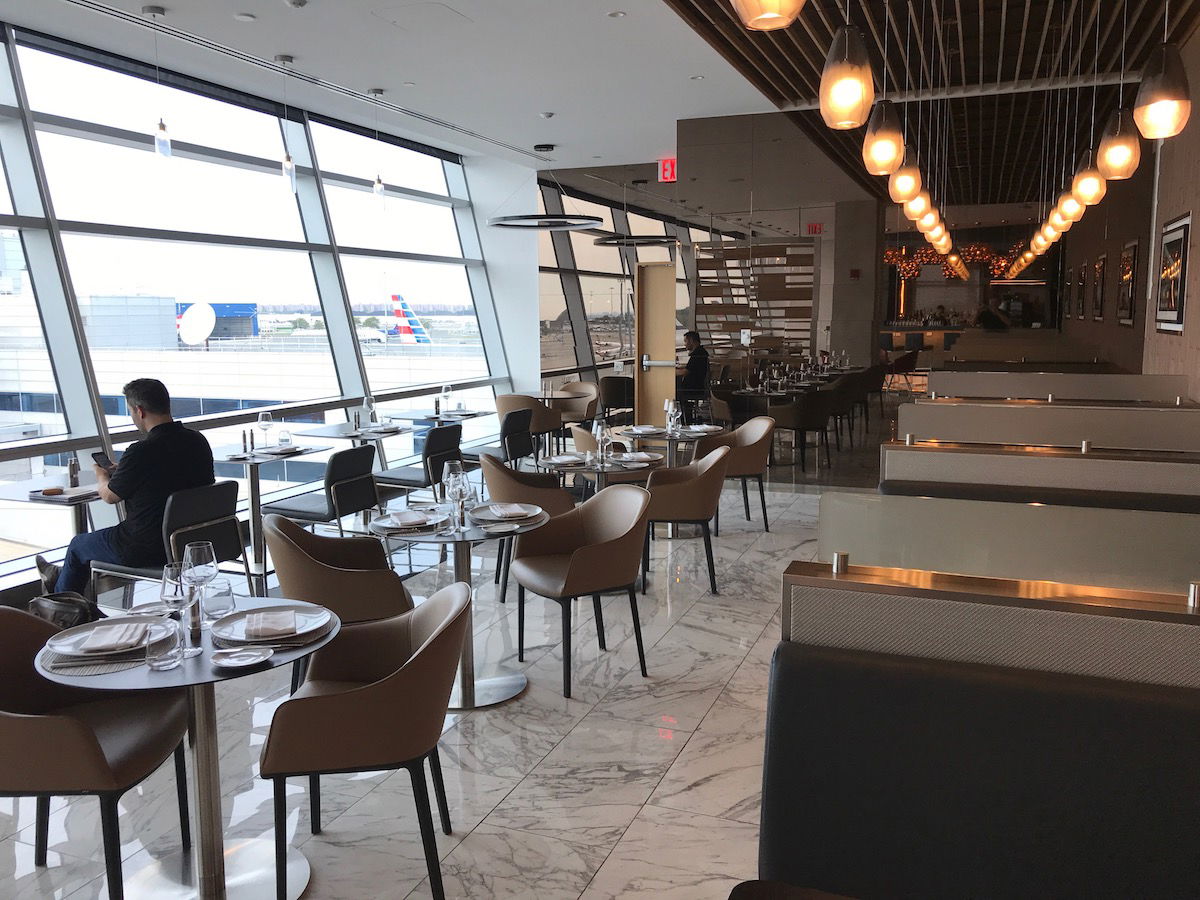 American Flagship First Dining New York JFK
Personally I think it's highly unlikely that Flagship First Dining will return anytime in the next couple of years, if at all. The big question is how this space would be repurposed, since Flagship First Dining is found within Flagship Lounges.
Bottom line
American has started selling Krug champagne in select Admirals Clubs, presumably at airports that also have (closed) Flagship First Dining facilities. If you like good champagne and can afford it, $65 for a half bottle of Krug is a phenomenal value, and a lower price than you'll find just about anywhere. Too bad you can't actually enjoy this at home…
The big lingering question is what happens to American's Flagship First Dining in the future. Personally I think it's highly likely that these facilities stay closed for at least a couple of years, and I'd put the odds of them reopening at all at 50/50, give or take.
Anyone traveling soon on American, and plan to enjoy a bottle of Krug?
(Tip of the hat to View from the Wing)