This week we've received many comments, emails, etc., from readers who are having issues booking Qatar Airways award tickets using American AAdvantage miles. The timing of this is a bit suspect, given that American just recently announced that they're discontinuing their codeshare agreement with both Etihad and Qatar as of early next year.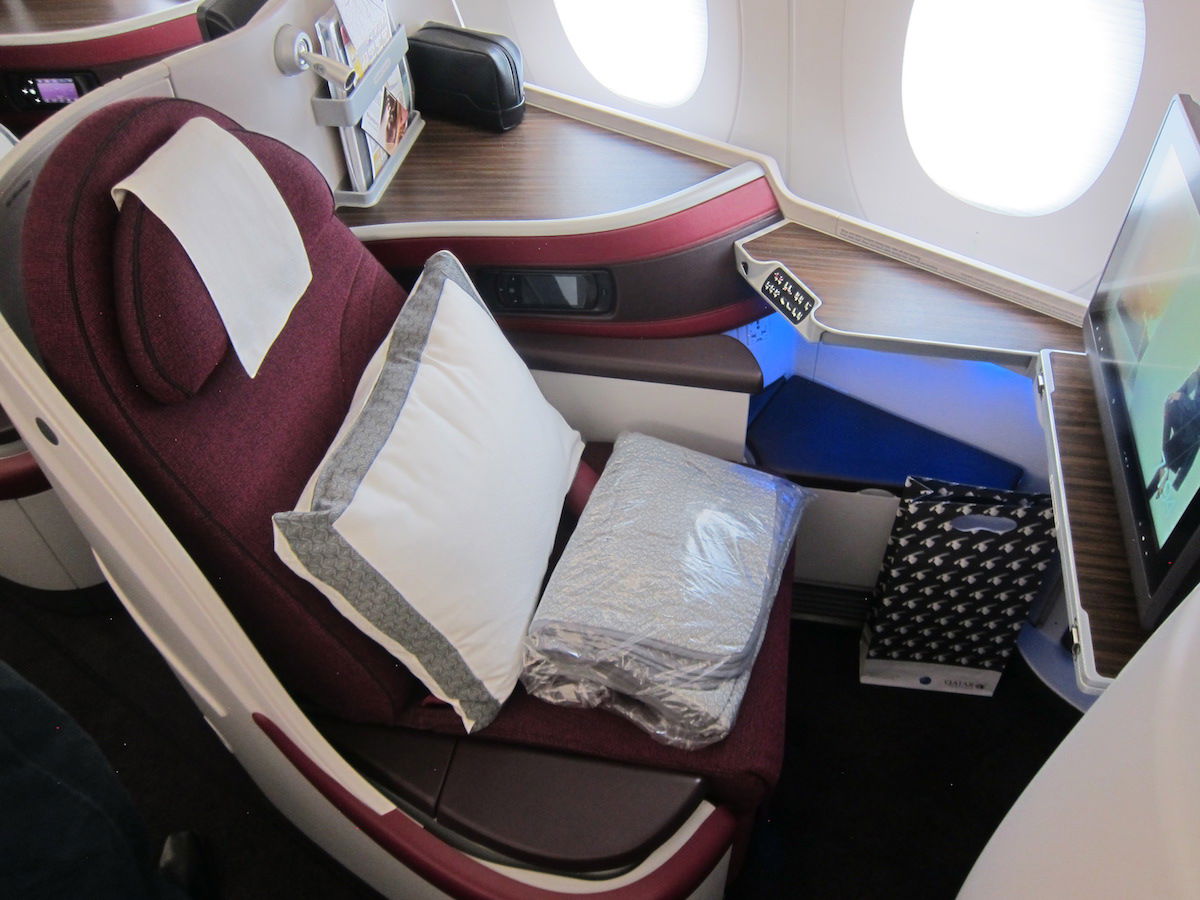 Qatar Airways A350 business class
Based on what we've experienced firsthand and what has been shared with us by readers:
The issue applies mostly to flights between the US and Doha, and not as much to flights between Doha and other destinations
The issue applies for travel both before and after March 25, 2018, when the codeshare between American and Qatar is ending, so it doesn't seem to be directly related to that
Some AAdvantage agents have told people that it's not possible to redeem AAdvantage miles on Qatar for travel as of March 25, 2018 (I haven't experienced this firsthand, but several readers have reported being told this); this definitely isn't the case, and I suspect that some agents misread the memo regarding American cutting codeshares with Qatar Airways
I've reached out to American to make them aware of this issue, and they've told me that they're working to get this fixed. Sometimes these sorts of issues are resolved within a day or two, while sometimes they last for weeks (at least that was the case with the recent issue between Alaska Mileage Plan and Emirates). Once I notice that this issue is fixed, I'll be sure to report back.
Even when it is fixed, though, keep in mind that the award availability you find on British Airways' website often won't reflect what's available to American AAdvantage. British Airways seems to show quite a bit of Qatar Airways phantom award availability, so all of those seats won't actually be bookable.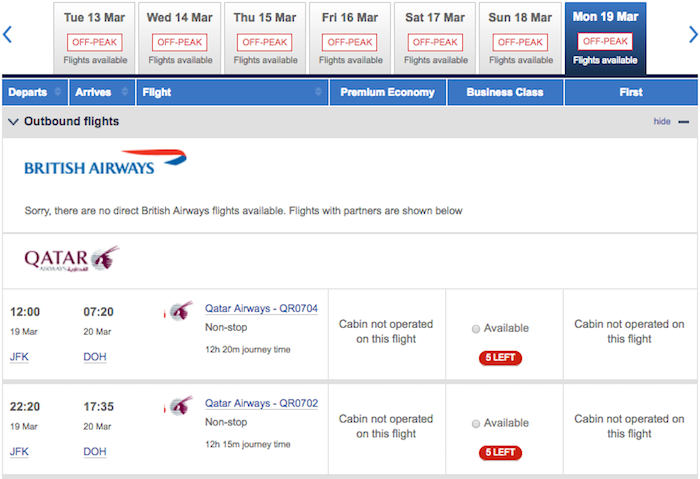 Still, at the moment we're unable to ticket just about all Qatar Airways award seats between the US and Qatar, so hopefully this is fixed soon.
Personally I don't necessarily think there's foul play here. In general I give the airlines the benefit of the doubt when it comes to this stuff, since IT issues happen all the time. Don't get me wrong, long term I think we could see changes to the ability to redeem AAdvantage miles on Etihad or Qatar, though I doubt that's what's happening right now.
If you've tried to redeem AAdvantage miles on Qatar in the past few days, did you have issues?