As you guys know, I'm trying to review as many new airlines as possible, especially in business class. While I've enjoyed trying more mainstream airlines, I've especially enjoyed trying some airlines that might not otherwise be that well known in the US market, like Air Serbia, Air Astana, AZAL Azerbaijan, etc.
One airline that has been on my radar for a while is Uzbekistan Airways. They have a single route to the US, which operates twice a week. Specifically, they fly from New York to Tashkent, though the flight operates via Riga, Latvia, which is a pretty cool place to make a stop.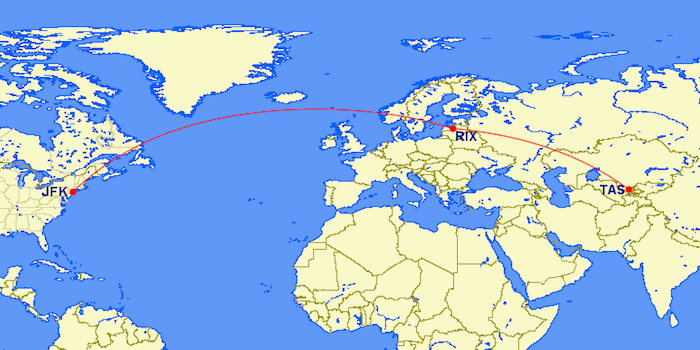 However, I've intentionally been holding off on flying them on this route. That's because the route has been operated with an outdated 767, while the airline is in the process of taking delivery of two new 787s, featuring fully flat seats in business class.
Until recently Uzbekistan Airways has just been flying their 787 on shorter routes, given that they've been familiarizing their crews with the plane. However, I assumed that they'd eventually fly the 787 to New York, given that it's their longest route. I was also wondering if they'd cut out the stop in Riga, since the 787 can operate the route nonstop, while the 767 can't.
The good news is that Uzbekistan Airways will finally be flying the 787 to New York as of March 26, 2017.
Now, the hard product as such doesn't look too inspiring — it's basically the same forward facing business class seat you'll find on many other airlines, like LAN Chile. At least it's fully flat, unlike their current product.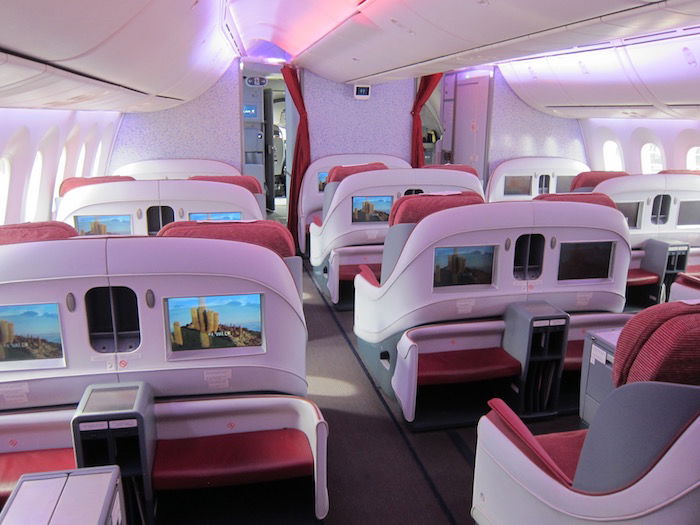 However, I'd be curious to see what their soft product is like.
Uzbekistan's fares aren't cheap, unfortunately. One-way business class from Riga to New York costs ~$1,380:

Going all the way from Tashkent to New York costs ~$1,880:

Again, that's far from cheap, but if that's what it takes to review the product, I guess that's what I'm doing, unless anyone knows of better fares on them.
On the plus side, a new Hyatt Regency recently opened in Tashkent, which looks quite nice, and seems to be a great use of points.
Has anyone been to Tashkent or flown Uzbekistan Airways? Anyone know of a cheaper business class fare on Uzbekistan? Would a review of their product even be interesting?