---
After a 30 minute bullet train ride from Osaka we made it to Nagoya Station. The hotel offers a complimentary shuttle service from Nagoya Station, which runs every hour on the hour and takes about 15 minutes.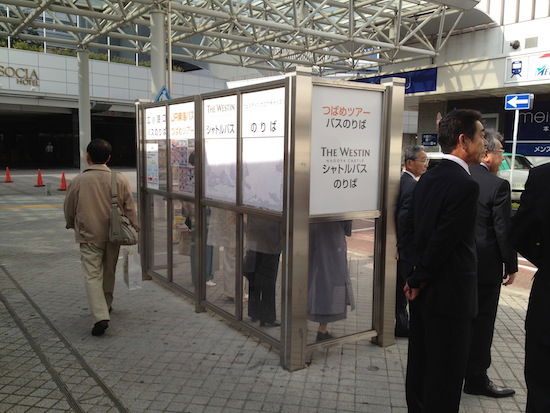 Shuttle pick up area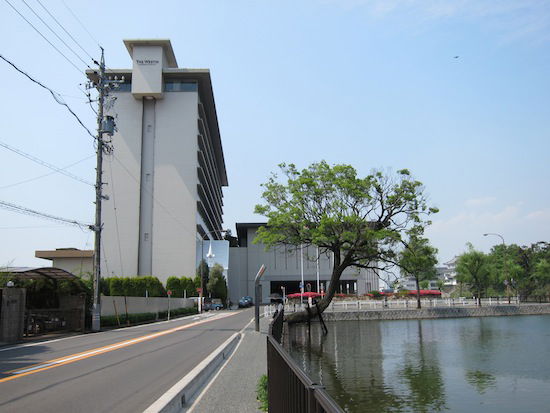 Hotel exterior
Once at the hotel we proceeded to check-in, where we were immediately helped. Check-in took forever. It wasn't necessarily that anything was wrong, the agent just took his sweet time. After looking at available room types he informed us that the only upgrade he had available for the first night was to a deluxe room on a smoking floor, though we could move to a suite the next night if we wanted to. We agreed, and he promised to call us the following day once the suite was available. For the record we were staying on Cash & Points, so the rate was a very reasonable 2,800 SPG points plus $45.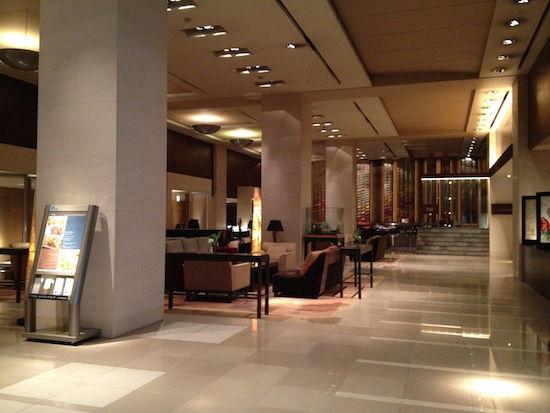 Lobby
Our room was located at the end of the hall on the 8th floor.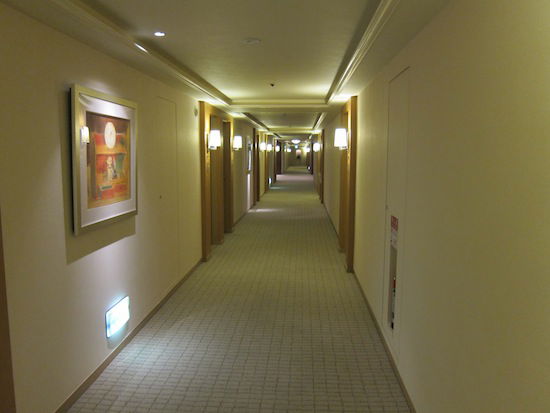 Hallway
The room was definitely in need of a refurbishment. While it was fairly large by Japanese standards, the furnishings couldn't have been more uncomfortable. I'm pretty sure asphalt is more comfortable to sit/sleep on than the bed and couch. Oddly enough the hotel advertises that it offers Westin Heavenly Beds, so I really have to wonder what that means.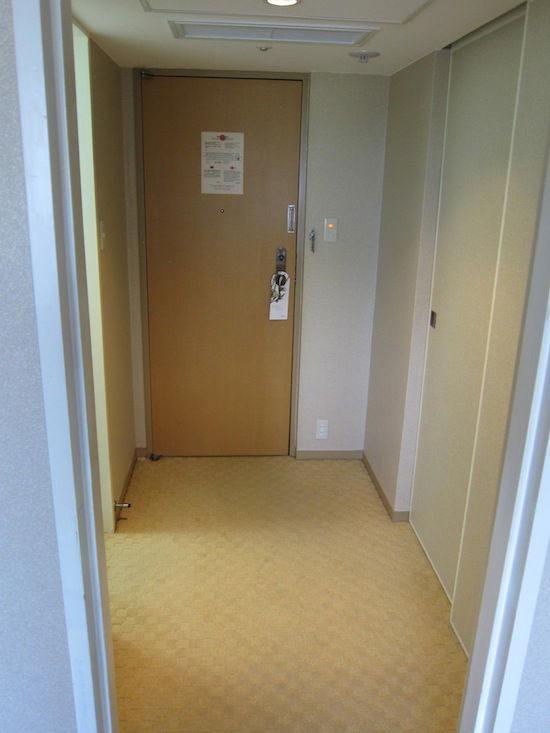 Entrance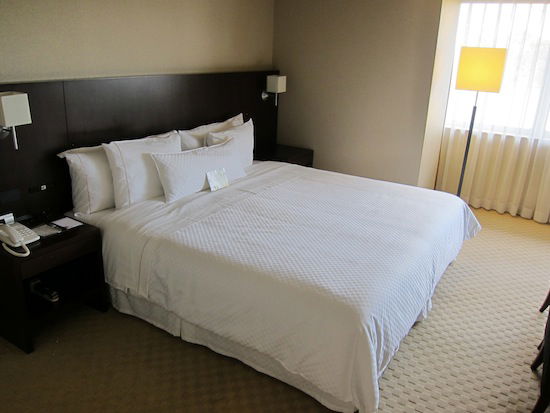 Bed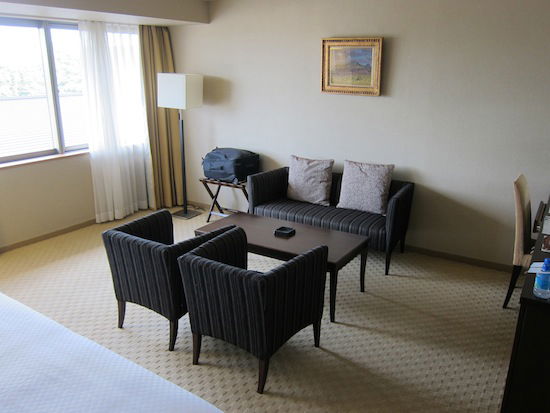 Seating area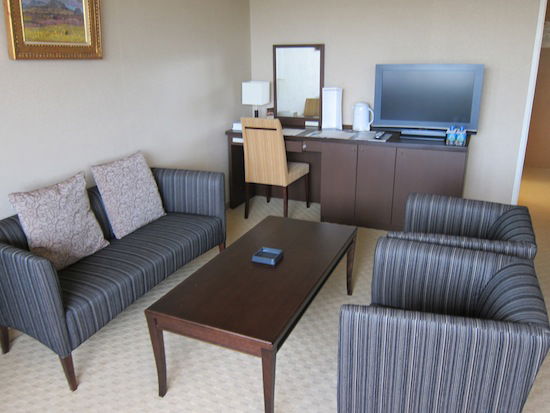 Seating area on desk
The highlight of the room was the view of Nagoya Castle.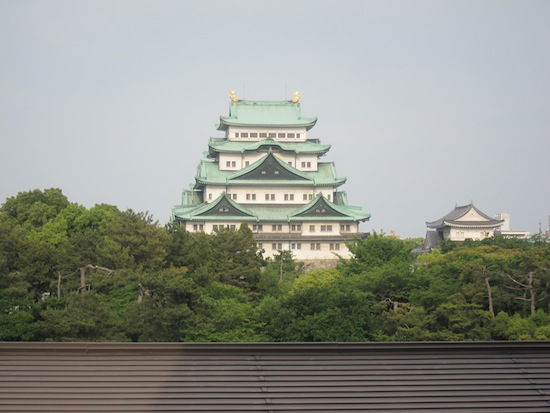 View of Nagoya Castle
The aspect of the room that really sucked was the bathroom, which would even be considered bad by cruise ship standards. I think the pictures speak for themselves.

Bathroom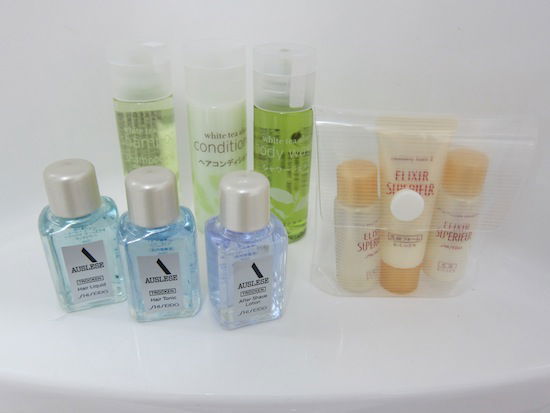 Toiletries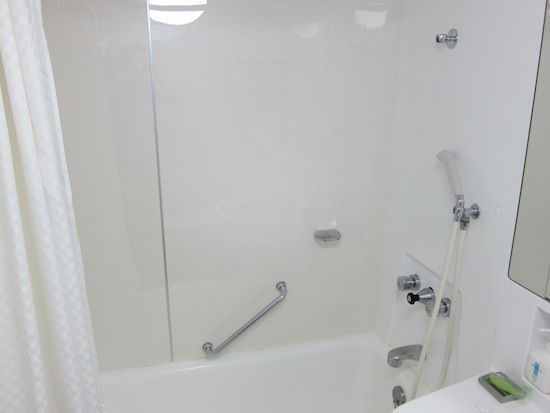 Shower
The second day we were moved to a suite on the 11th floor, which left me pretty speechless. Not only was it spacious, but it was really, really nice. I couldn't believe it was in the same hotel as our original room.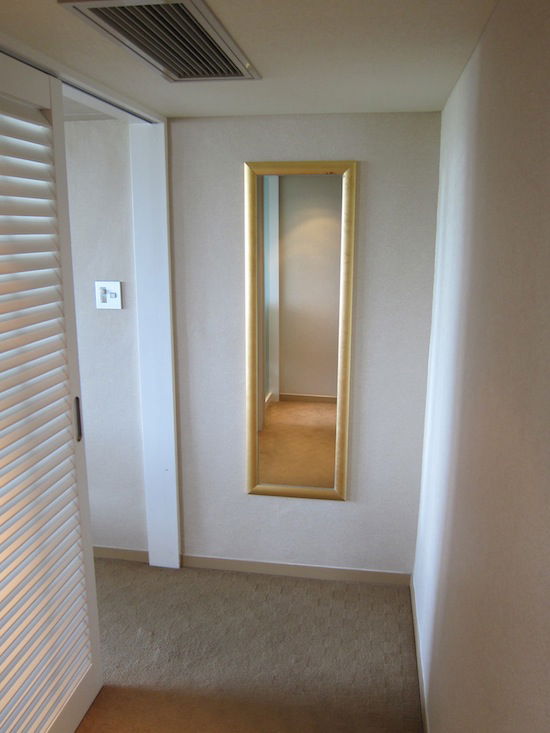 Entrance
It featured a nice living room with a much more comfortable couch and desk.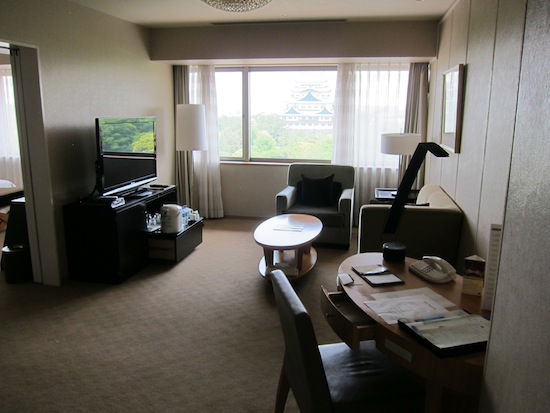 Living room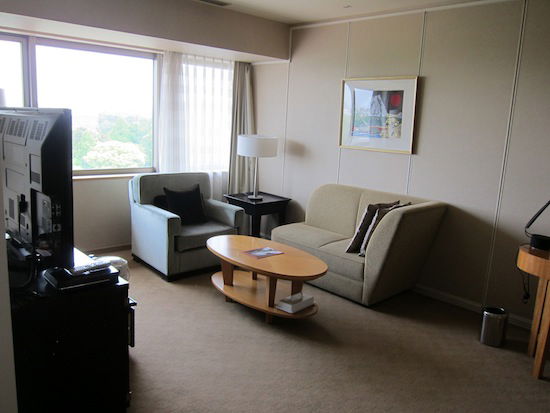 Living room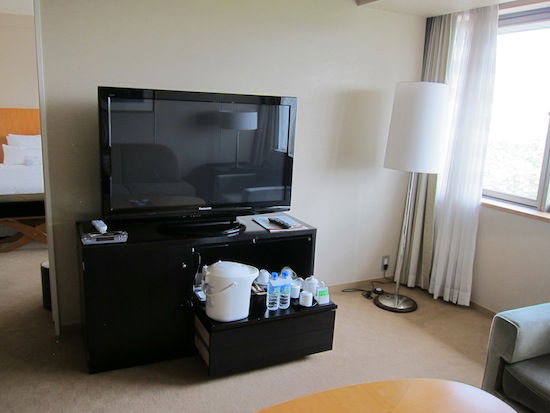 Living room
The bedroom featured two beds which were substantially more comfortable than the one in the original room, though still a bit firm for my tastes.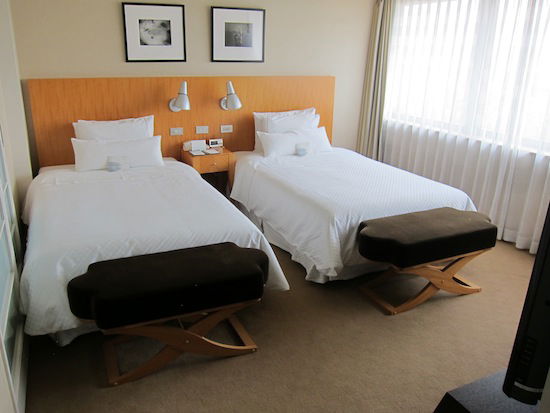 Bedroom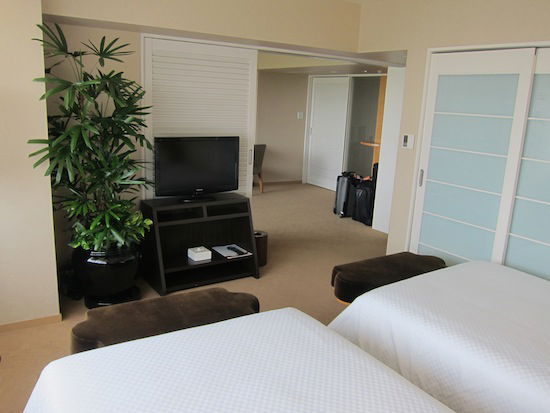 Bedroom
But the biggest shocker of all had to be the bathroom, which featured a huge walk-in shower, tub, and Bulgari amenities.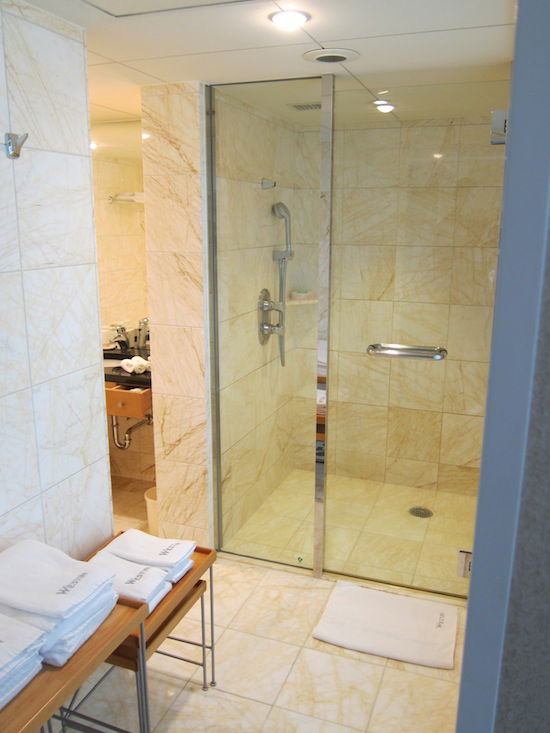 Bathroom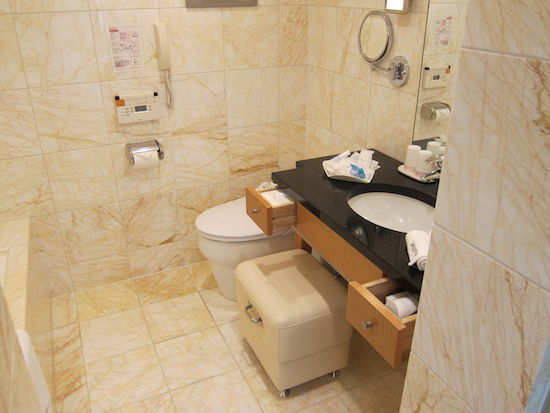 Bathroom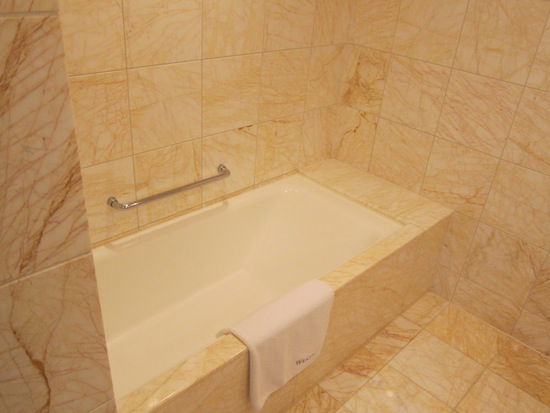 Tub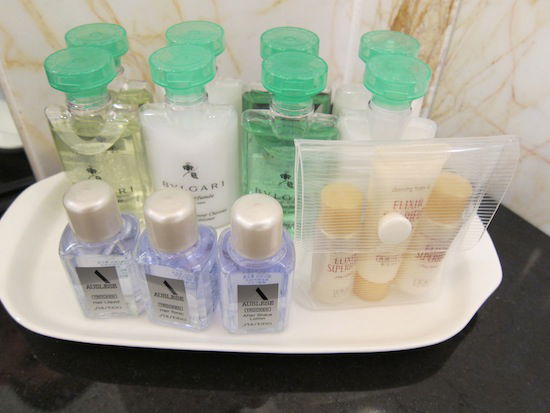 Bulgari amenities
Since the room was on a higher floor it featured even better views of Nagoya Castle, which were especially nice at night.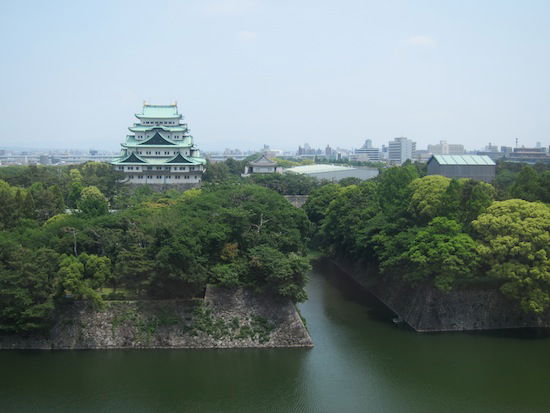 Nagoya Castle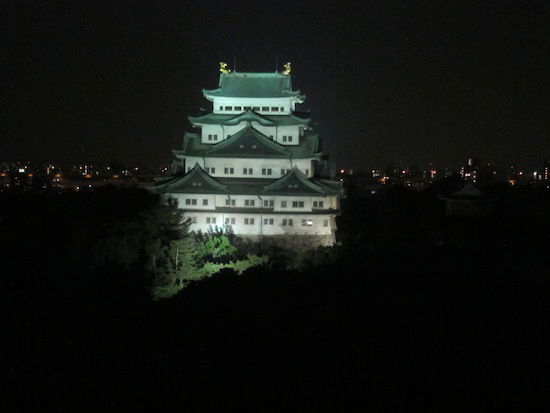 Nagoya Castle
Thanks to Starwood Platinum we could have breakfast either in the club lounge or restaurant. We decided to have breakfast in the restaurant, Boulogne, which is served from 7AM till 11AM.
It's rare that I have anything negative to say about hotel breakfast buffet spreads, though I can't say I was a fan of this one. First of all, it was crowded. I'm used to crowded restaurants, but I've never seen the "serving area" so crowded. It was kind of surprising given that instead of just getting plates most people got trays and placed multiple plates on them, so I'm not sure why there was so much movement.
I also didn't think the food was especially good. It was mostly lukewarm and just didn't look or taste especially fresh/appetizing.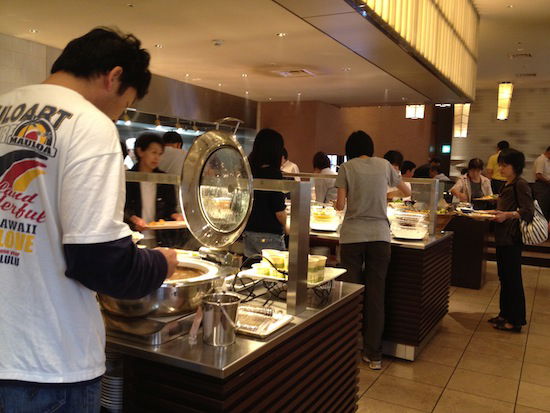 Restaurant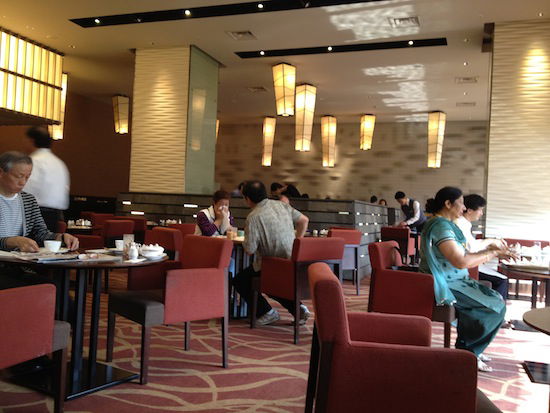 Restaurant
The club lounge is interesting in that it closes at 6PM, and then evening drinks are served in the bar from 5:30PM to 7:30PM for Platinum members. You can order anything off the drink menu, and then they have an appetizer plate they bring out.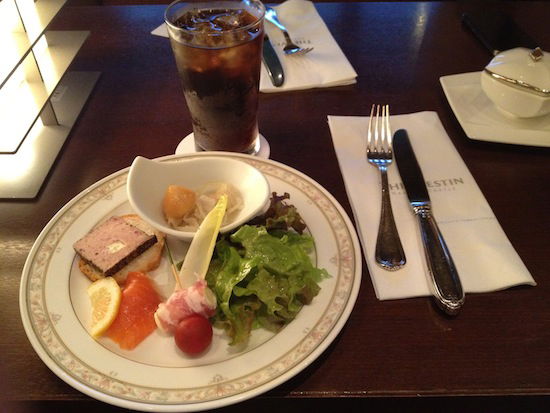 Evening drinks in lounge
The club lounge was actually a pretty nice space and had good offerings during the day, so I really do wish they'd stay open in the evening.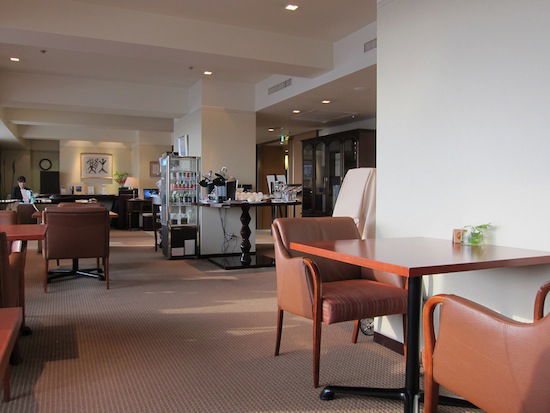 Club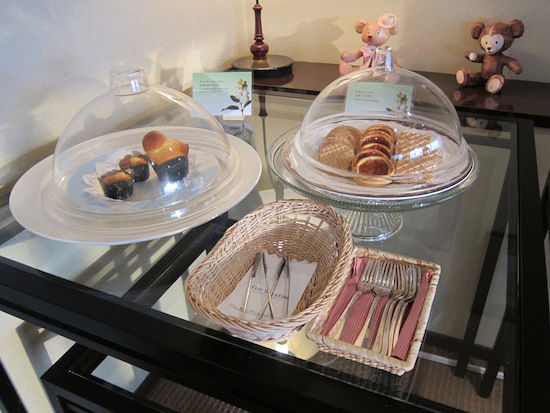 Club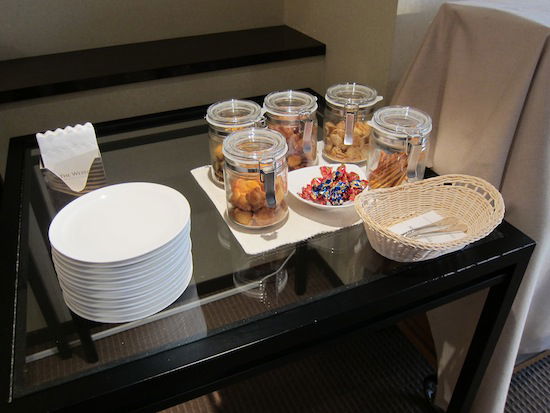 Club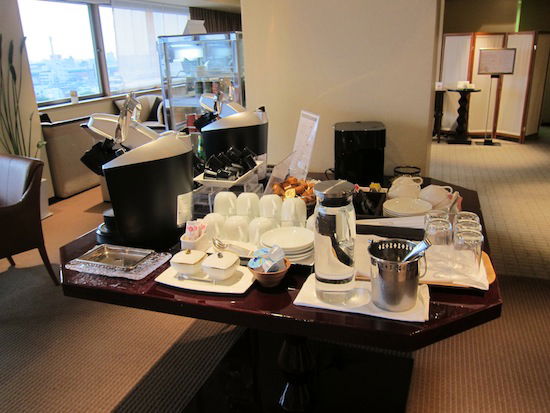 Club
It's also worth noting that the employees at the hotel were fantastic. They were all friendly and eager to help, so I have nothing but positive things to say about them.
The hotel is located near Nagoya Castle which is a reasonably nice location for sightseeing in that area, though it is about a 10 minute taxi ride to the city of Nagoya, so keep that in mind.
On the whole I thought the Westin Nagoya Castle was pretty nice, at least for the night we were in a suite. I really didn't like the first room, though the suite was beautifully decorated, and based on what I've heard this hotel is usually pretty good with upgrades. So if I were in Nagoya I'd probably return since the only better option seems to be the Marriott (which is located right above Nagoya Station), and I'm not much of a Marriott guy.