While airlines had a very strong summer, there's a big question mark regarding what this fall and winter will look like, given that business travel is a long way from making a full recovery. A couple of days ago Southwest Airlines introduced an amazing promotion, which was also offered around the same time last year. This is a reminder of this deal, as you have to book by today to take advantage of it.
Southwest Companion Pass promo with two flights
Southwest Airlines is offering a limited time Companion Pass. In order to take advantage of this promotion:
Register for the promotion and then purchase one roundtrip or two one-way flights by 11:59PM CST on September 8, 2022
Complete travel by November 17, 2022
Receive a promotional Companion Pass that's valid between January 4 and March 4, 2023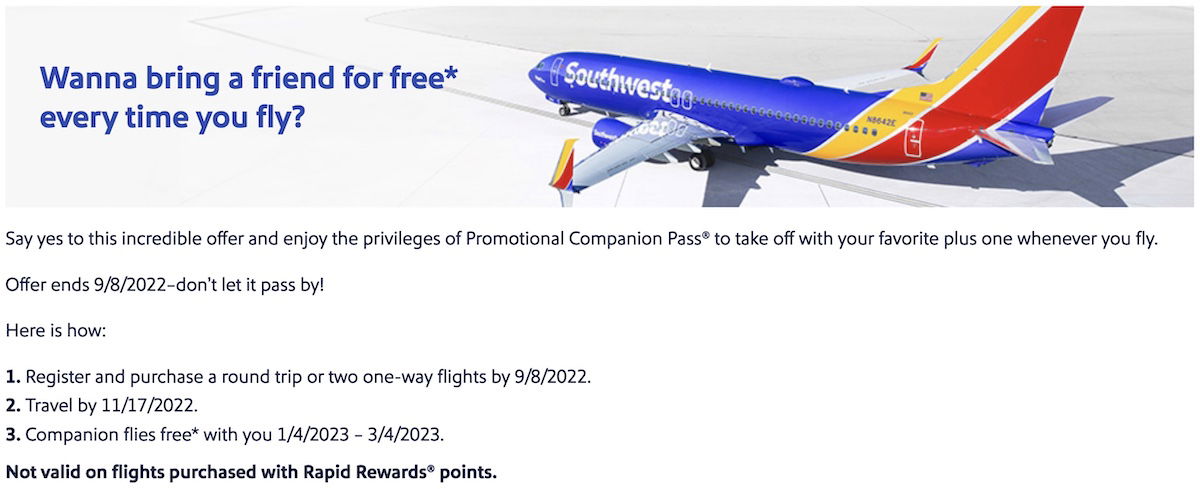 There are a few more key terms to be aware of:
Charter flights, group travel, Southwest Vacations Packages, and Rapid Rewards award tickets, don't count toward this promotion
Only new bookings made during the promotion period and after registering qualify; it's fine if you're using existing credits with Southwest, but the booking as such needs to be new, so you'd have to cancel and rebook any previously booked travel
A Rapid Rewards member needs to complete the roundtrip or two one-ways in their own name; in other words, you can't just book a one-way ticket for you and a companion, and then you get a Companion Pass
Changes made to itineraries after purchase may eliminate qualification for this promotion; so if you change your ticket later (even if you still travel during the promotion period), don't expect that you'll still qualify for the promotion
The requirement here is either one roundtrip or two one-ways; a one-way with two segments wouldn't satisfy the requirements, for example
What is Southwest Companion Pass?
For those of you not familiar with Companion Pass, it's one of the best deals in travel. Those with Companion Pass can have a companion fly with them for just the cost of taxes, regardless of whether paying cash or redeeming points. With this promotional Companion Pass, you can even change your companion three times during the promotional period.
Ordinarily Companion Pass requires 100 flights or 125,000 qualifying points in a year. This is quite the shortcut, as booking two one-ways will allow you to have a companion travel with you in early 2023 for a period of around two months.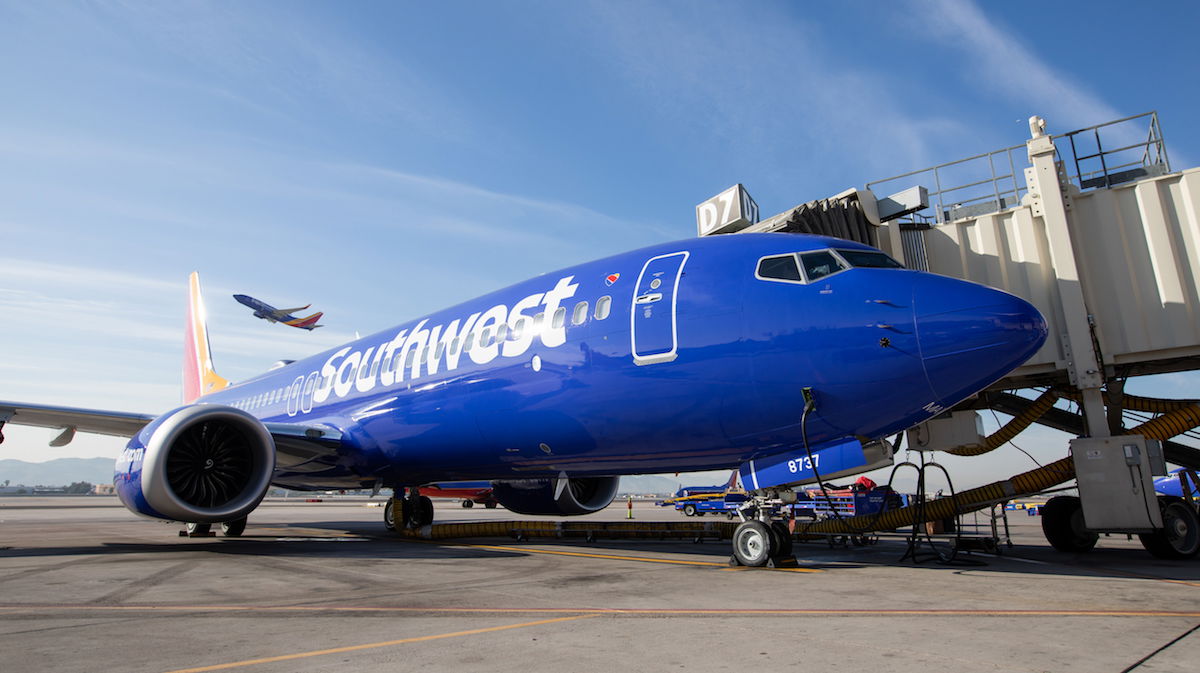 Bottom line
Southwest has an incredibly lucrative Companion Pass offer. If you book and complete just two one-way flights (or one roundtrip), you'll receive Companion Pass for around two months in early 2023, allowing you to take a companion with you.
If you're planning any travel in the coming weeks and may also be traveling next year, then this promotion is definitely worth considering. From Southwest's perspective this offer makes a lot of sense — the airline is encouraging people to fly around periods with weak leisure demand, at a time when we're not sure what exactly future demand will look like.
Do you plan on taking advantage of this Southwest promo?