---
We left the Hilton at around 10AM for our 12:35PM departure. We took the walkway to terminal four and then took the Heathrow Express to terminal three from there. We lucked out on the timing of the Heathrow Express, as it left a minute after we got to the station.
Once at terminal three we visited American's Flagship check-in area, which can be accessed directly from outside.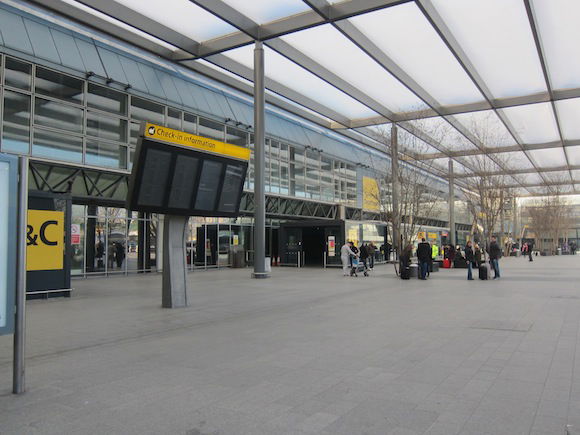 Terminal three exterior
The facility was really basic with just a couple of counters, though there was no queue so we were issued our boarding passes within a few minutes. As is always the case when departing London for the US, we were asked asinine security questions.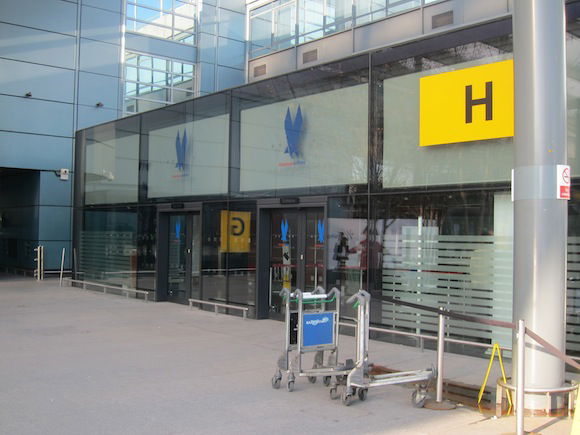 Flagship check-in exterior
From there we proceeded to Fast Track security, where the queue was only a few minutes long. Once airside we proceeded to the Flagship Lounge, which is located in the "H" block of lounges.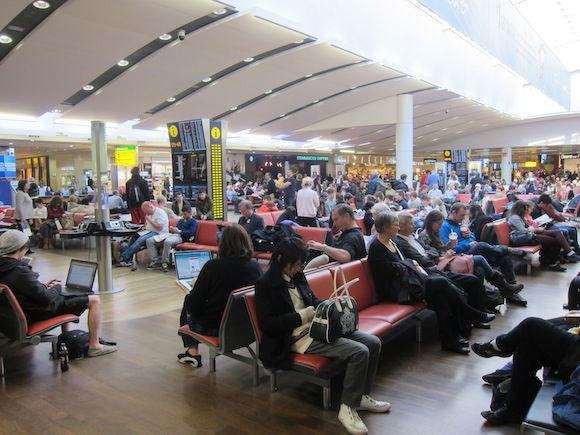 Terminal three airside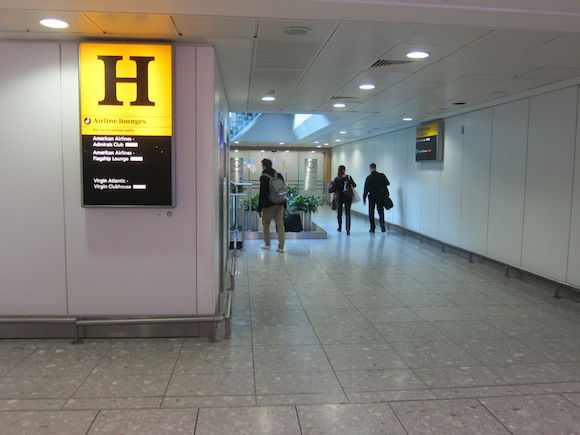 American lounge
The Flagship Lounge is located inside the Admirals Club entrance. While the lounge is a good size it's always a bit on the crowded side, so does lack the privacy you get in many other first class lounges. That being said it does have a decent buffet spread and is at least modern and in good condition.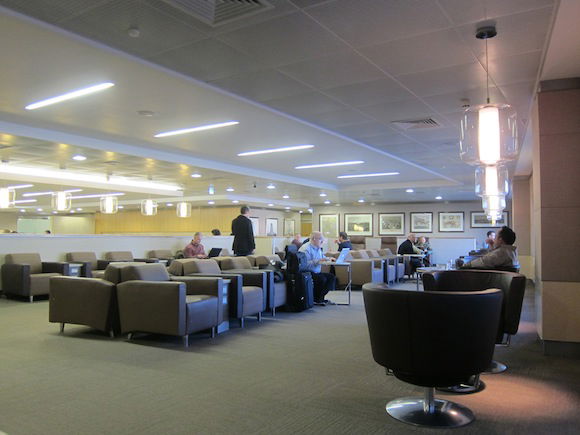 Flagship Lounge seating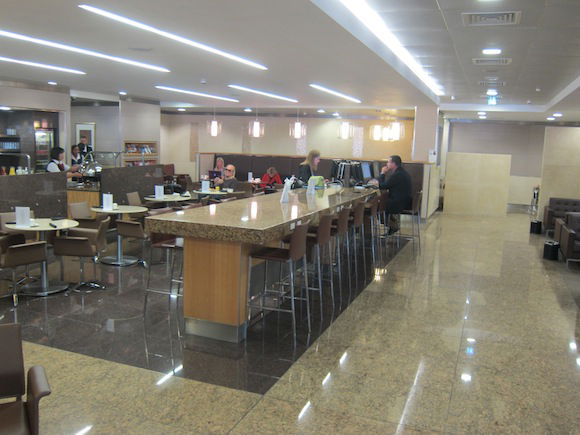 Flagship Lounge seating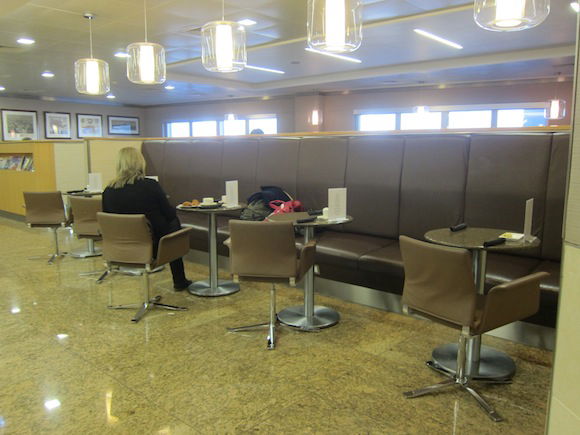 Flagship Lounge seating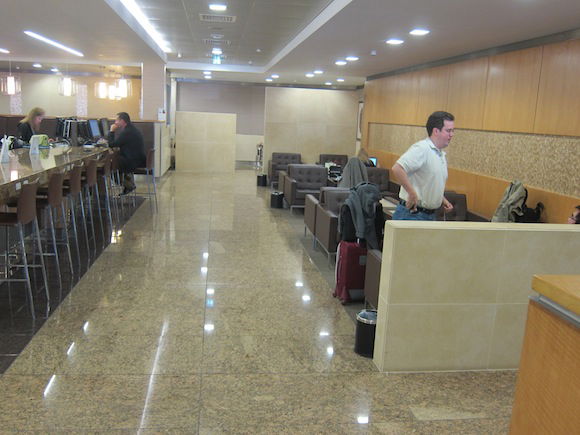 Flagship Lounge seating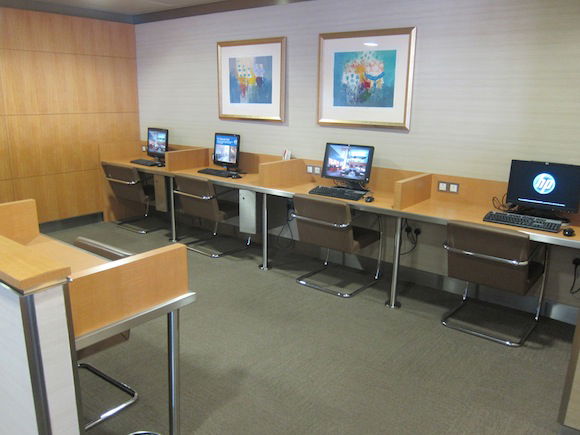 Flagship Lounge workstations
The lounge also does boast decent tarmac views, mostly of American and Air Canada planes, given that they seem to take up most of that portion of the concourse.

View from the Flagship Lounge
The lounge has a decent continental breakfast spread as you'd find in a hotel club lounge, plus a few hot dishes.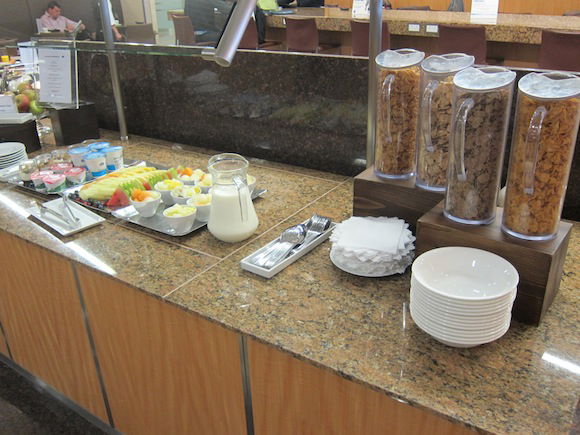 Breakfast spread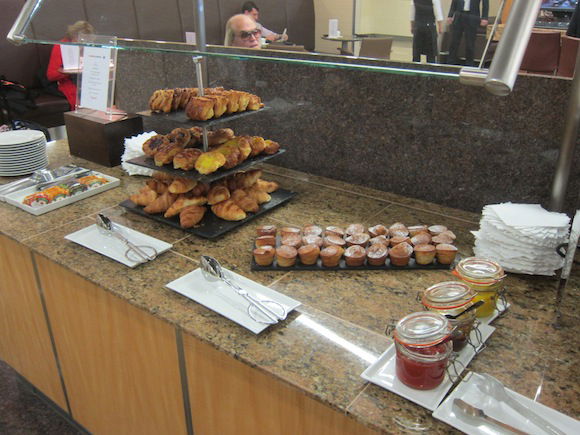 Breakfast spread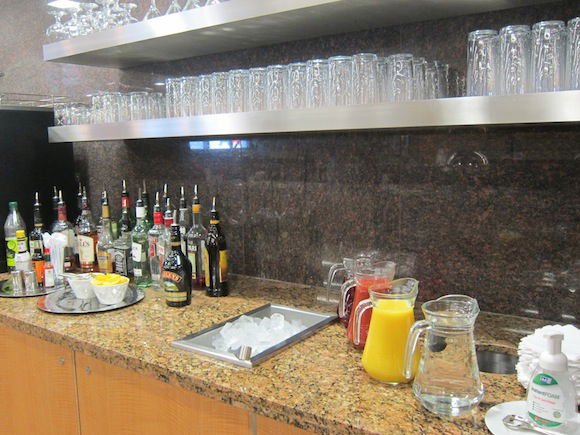 Breakfast spread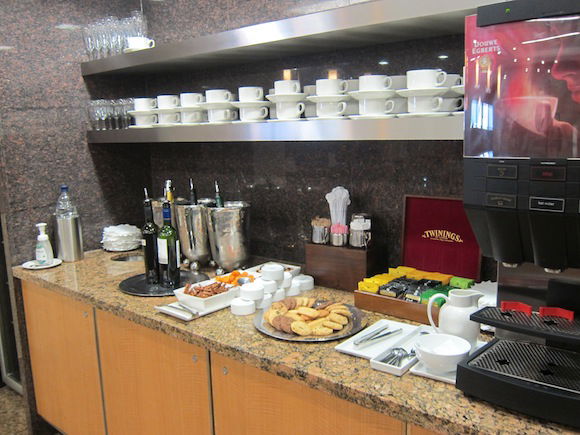 Breakfast spread
However, given that the lounge was on the full side we instead decided to spend the rest of our time before departure in the British Airways Galleries First lounge, which we could access on account of our Executive Platinum (OneWorld Emerald) status. The lounge is just a two minute walk away. While the lounge is definitely not as nice as The Concorde Room (though I'm not really a fan of that lounge either), I do still find it to be nicer than the Flagship Lounge. On top of that, there are several options available at Heathrow for those traveling without status or in coach, thanks to a credit card with lounge access.
It features plenty of seating, a champagne bar, coffee bar, workstations, and a buffet and dining area.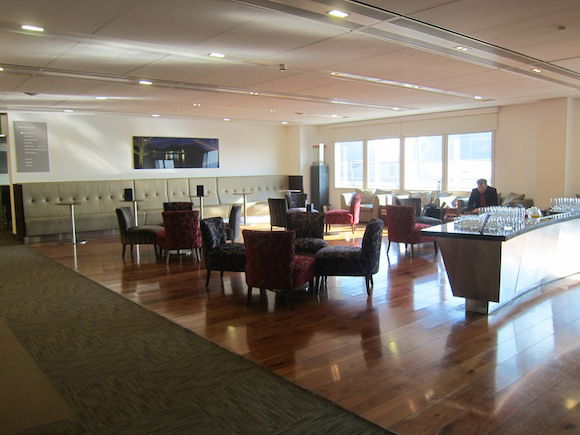 Galleries First seating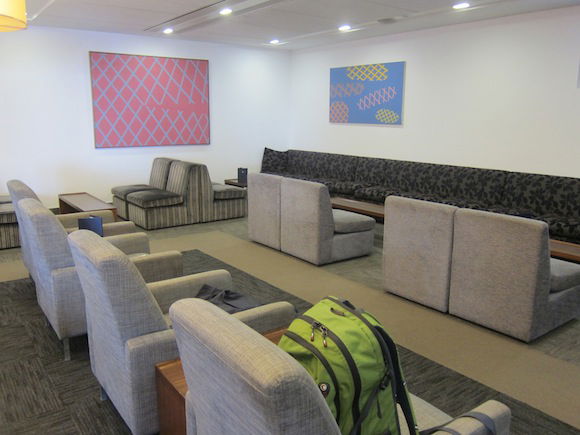 Galleries First seating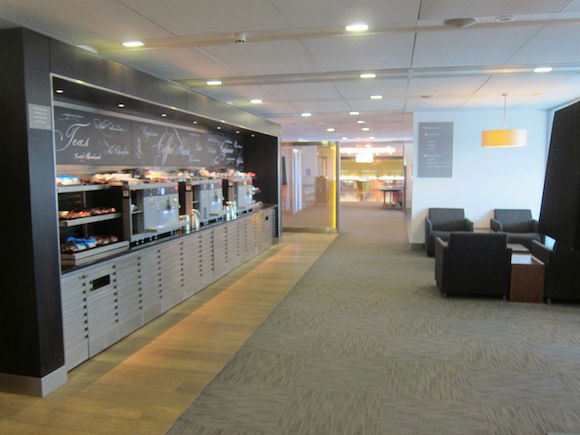 Galleries First coffee bar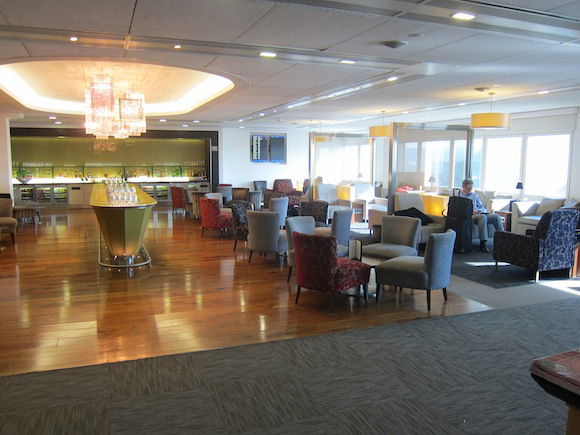 Galleries First bar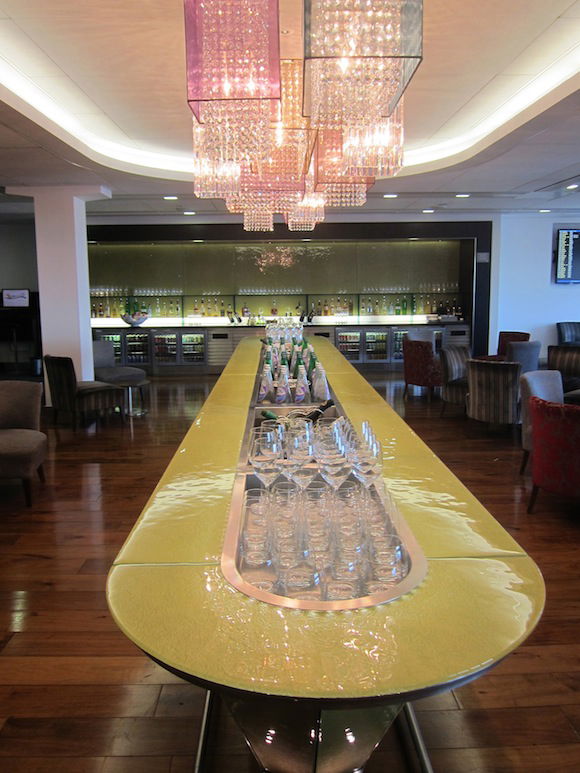 Galleries First bar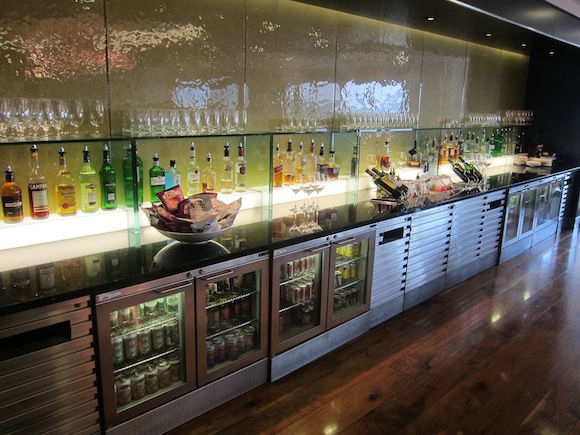 Galleries First bar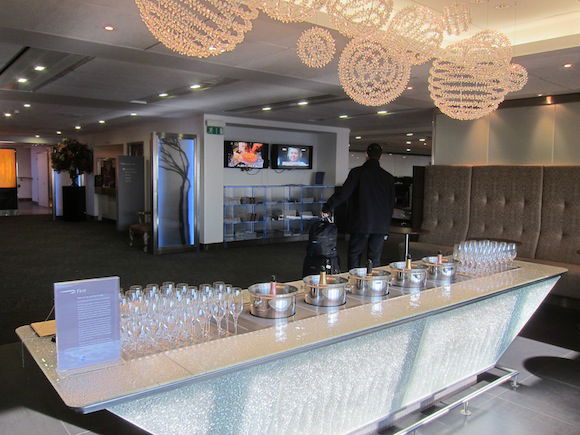 Galleries First champagne bar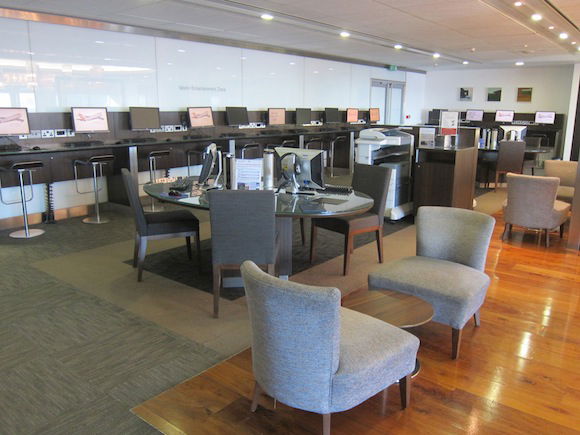 Galleries First workstations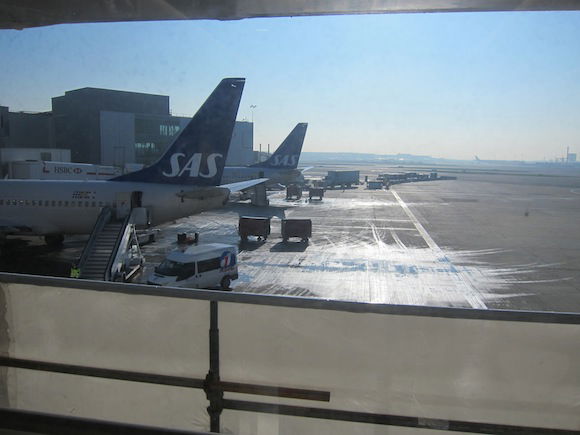 View from the lounge
The buffet is located near the dining area, and features a slightly better spread than the Flagship Lounge, with a variety of hot and cold options.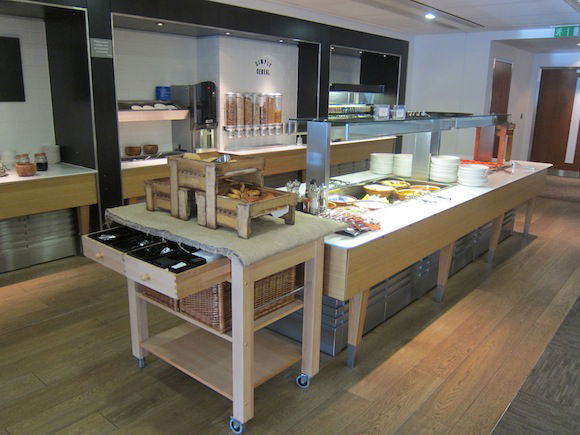 Buffet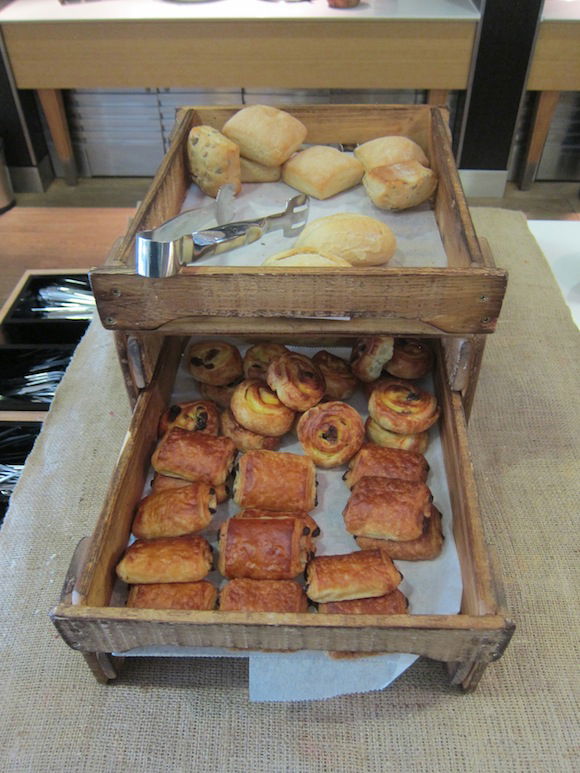 Buffet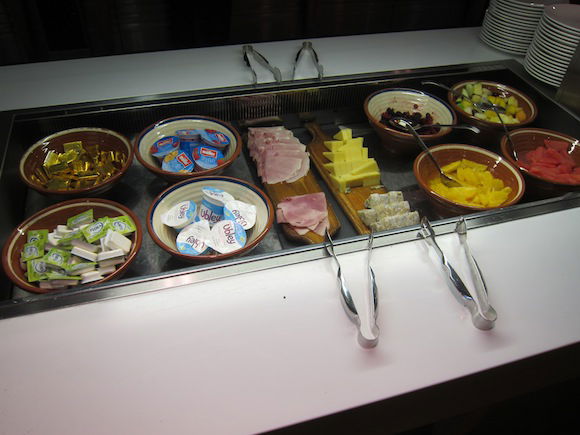 Buffet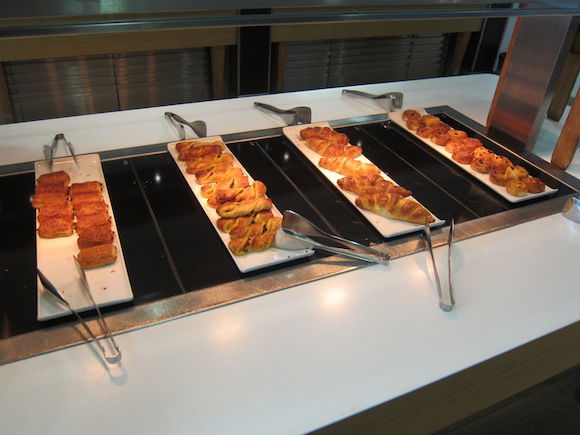 Buffet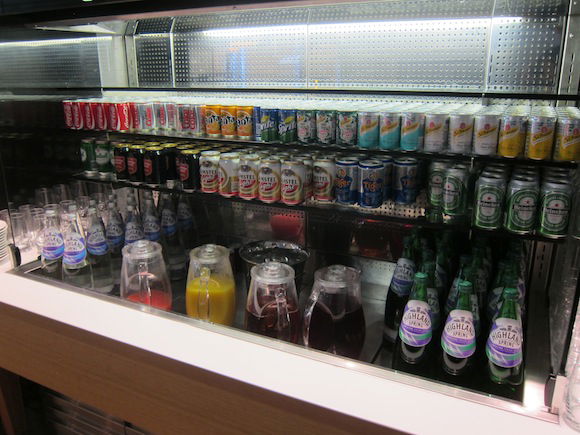 Drinks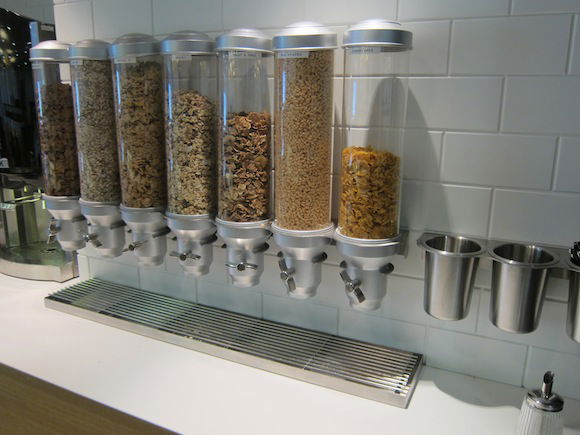 Buffet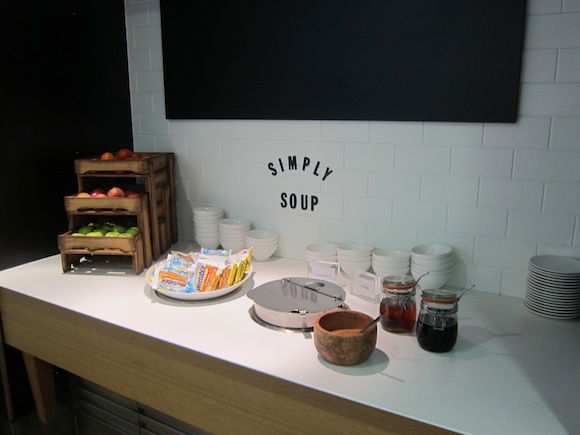 Buffet
I don't know if I just have really bad luck or what, but I find the service in British Airways' Heathrow lounges to be nothing short of comically horrific. My last visit to The Concorde Room was possibly my most disappointing lounge visit ever, while this one wasn't much better.
We sat down in the dining area and never saw a server appear. I eventually positioned myself outside the kitchen door hoping to get the attention of a server. Eventually one walked by and I asked if they had iced coffee. She said "of course not." Of course not — really? I guess they don't have coffee and they don't have ice cubes…
They had a small a la carte menu I wanted to order something off of, but again, no server appeared, so I again had to stand by the kitchen to wait till a server rushed by. When I ordered something it wasn't even acknowledged, though it was thrown at our table 15 minutes later without a word. I mean, the dragons that staff these British Airways lounges truly leave me speechless.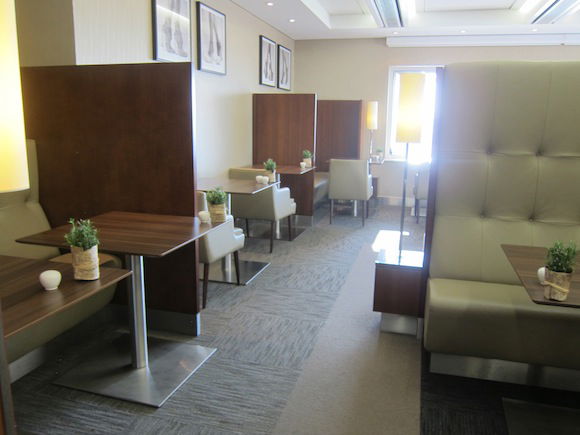 Galleries First dining
At around 11:45AM we headed to our departure gate, which was about a 10 minute walk away. We made it there shortly before noon, right as boarding was starting.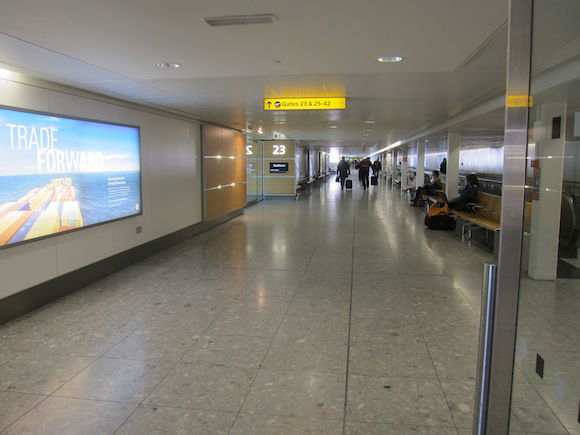 Walkway to gate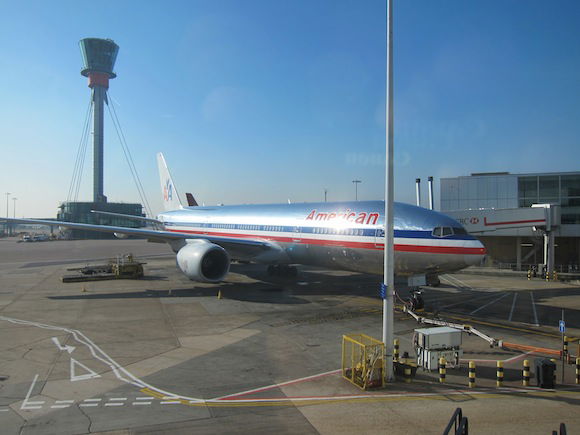 Our 777 to New York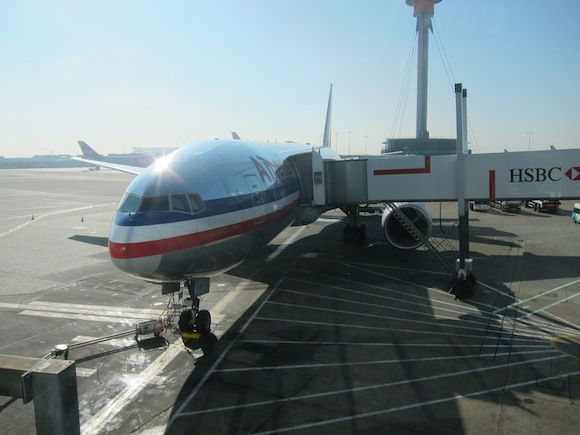 Our 777 to New York