---
We got to the airport at around 9AM for our 10:45AM departure.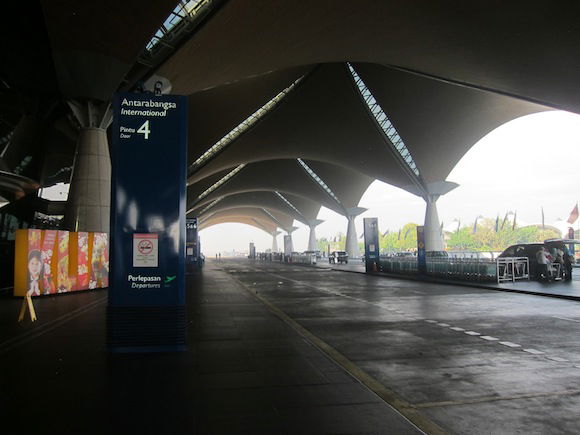 Terminal exterior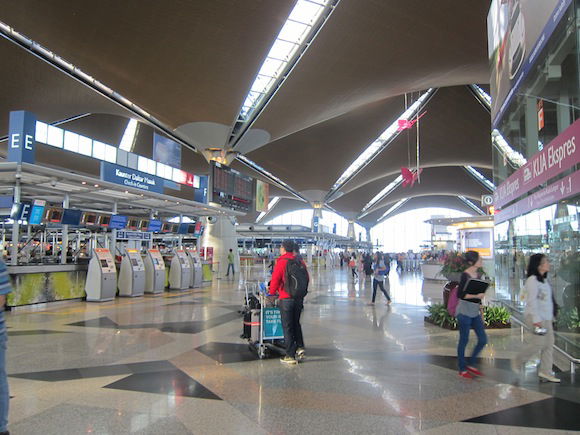 Terminal
Once inside the terminal we followed the signs towards Malaysia's first class check-in area, which was located at the "D" counter.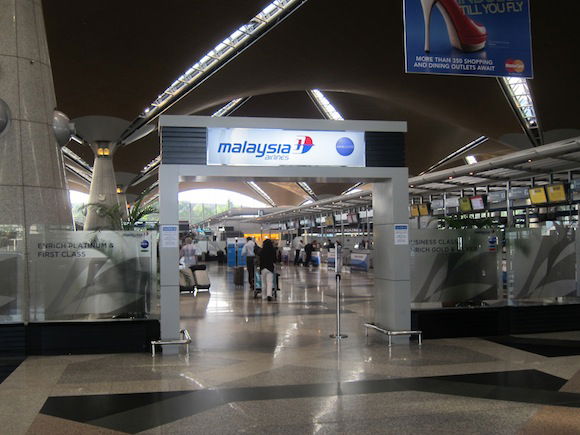 First class check-in area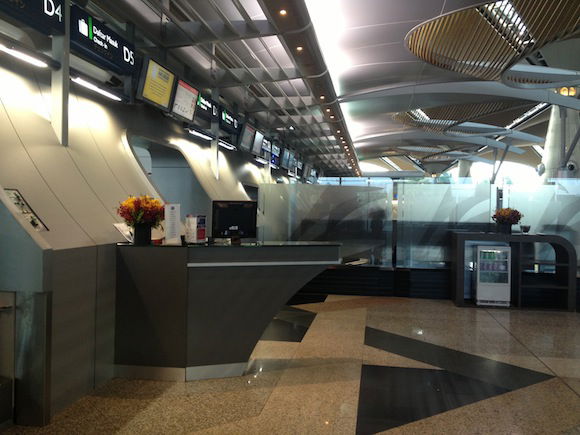 First class check-in area
There was a single agent working in the first class check-in area, which also featured a couple of couches and lounge chairs, I assume in case there's a wait.

First class check-in area
The agent quickly processed our check-in, issued our boarding passes, and gave us directions to the first class lounge. We took the escalator to immigration, where there was no queue, and took the tram to the international terminal.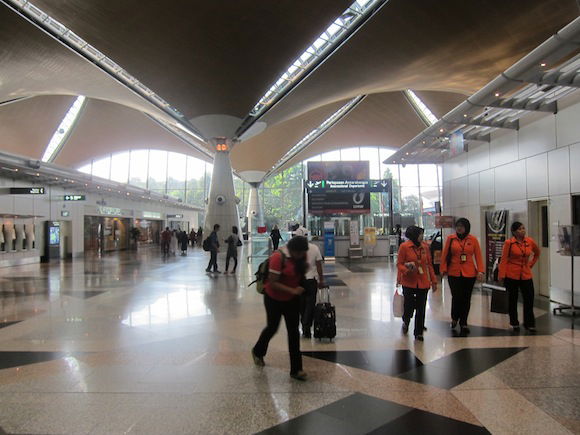 Terminal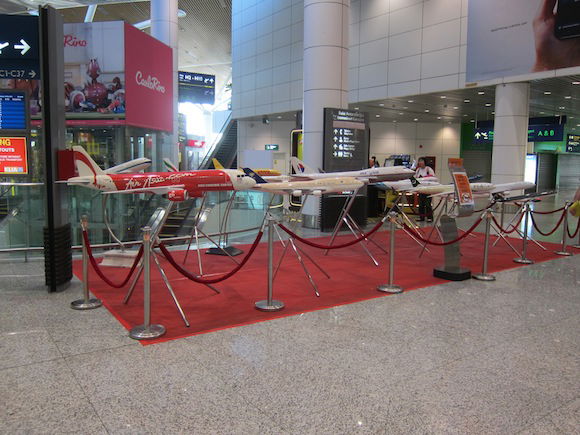 Cool model airplane display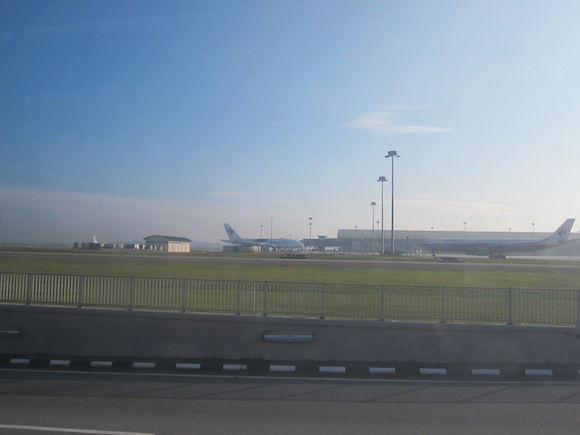 View on tram to international terminal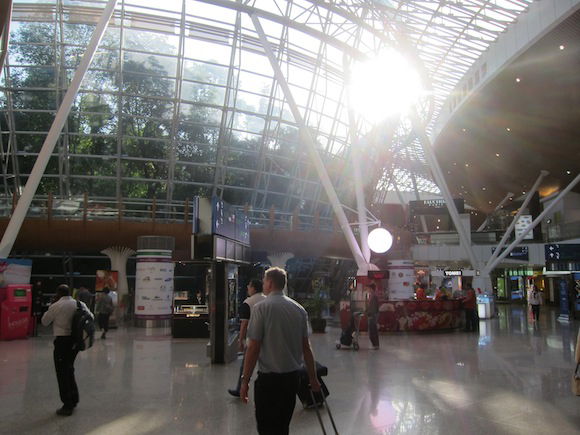 International terminal
Once at the international terminal, the lounge was located immediately up the escalators.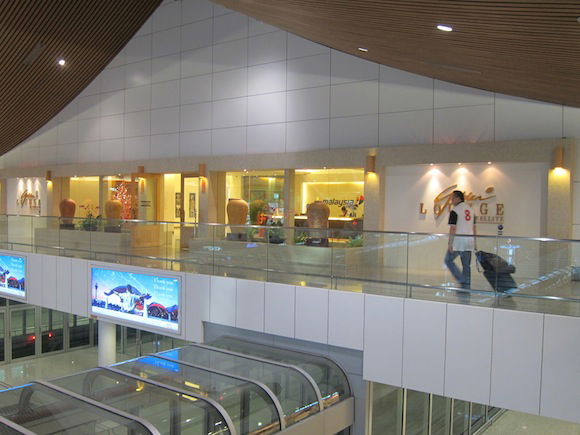 Golden Lounge entrance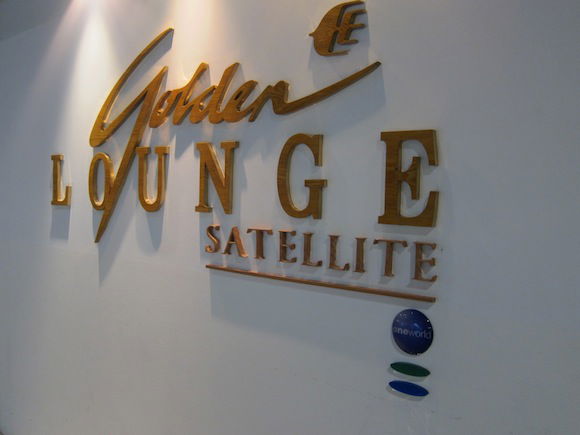 Golden Lounge signage
At reception our boarding passes were verified and we were pointed right towards the first class lounge. As a reminder, if your boarding pass won't suffice, there are a number of alternative options in Kuala Lumpur for anyone with a credit card with lounge access.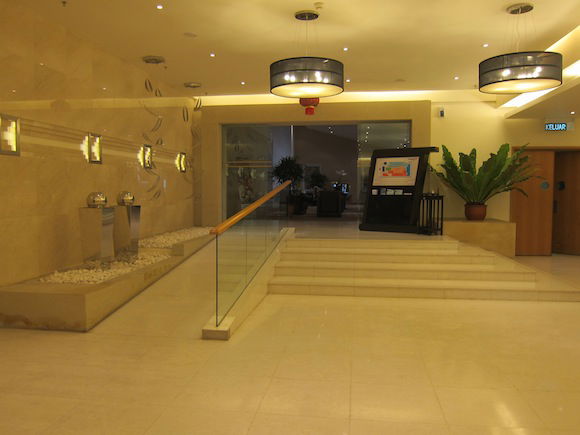 Entrance to the first class lounge
While I was blown away by Malaysia's lounge in London, their Kuala Lumpur lounge seemed awfully simple and dated. It was basically one long room with a dining area and a few seating areas with couches.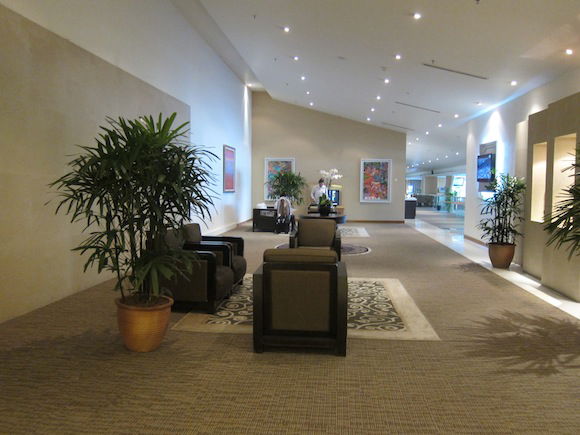 First class lounge seating

First class lounge seating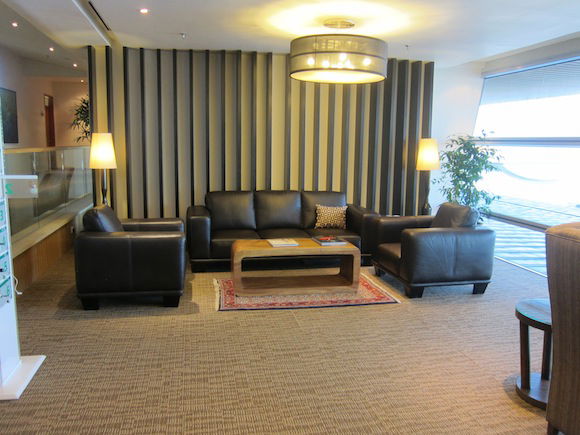 First class lounge seating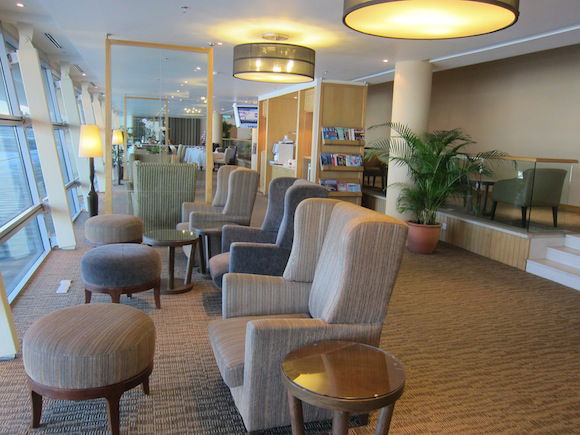 First class lounge seating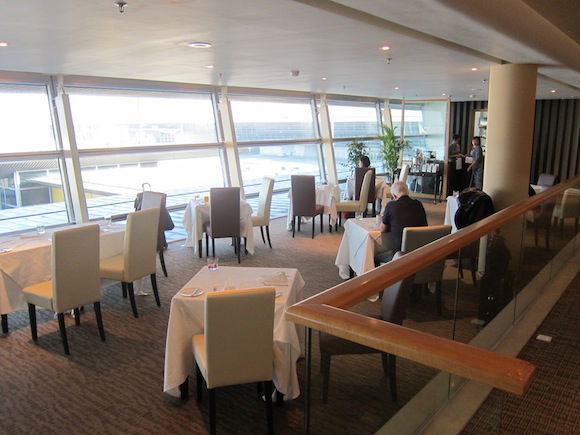 First class lounge dining
The lounge boasted somewhat obstructed views of the tarmac, and during the time we were there, two heavies pushed back from the gates right in front of the lounge.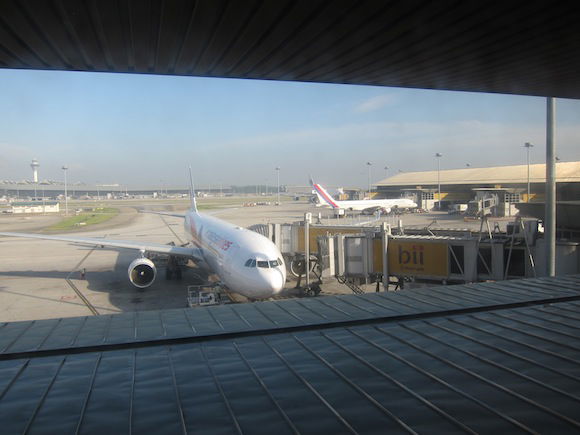 Tarmac views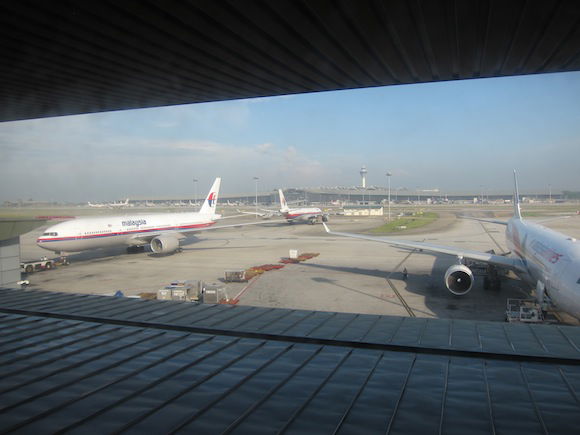 Tarmac views
There was a pretty modest breakfast buffet consisting of both western and Malaysian options. But it really wasn't an impressive spread for a lounge, let alone an international first class one.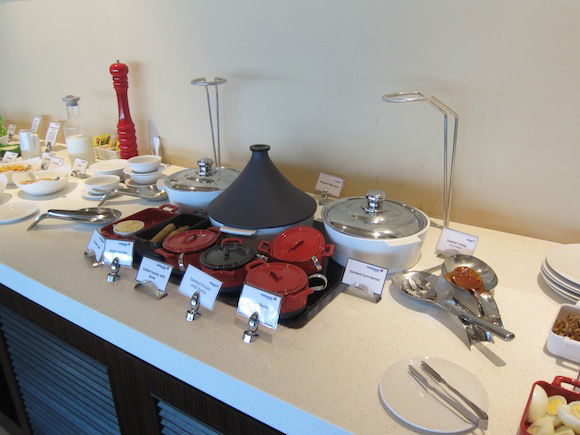 Buffet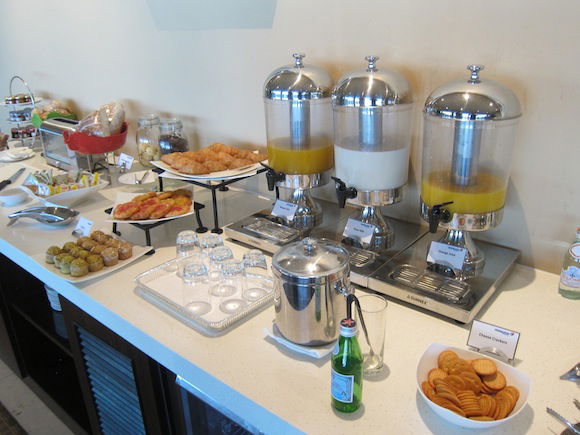 Buffet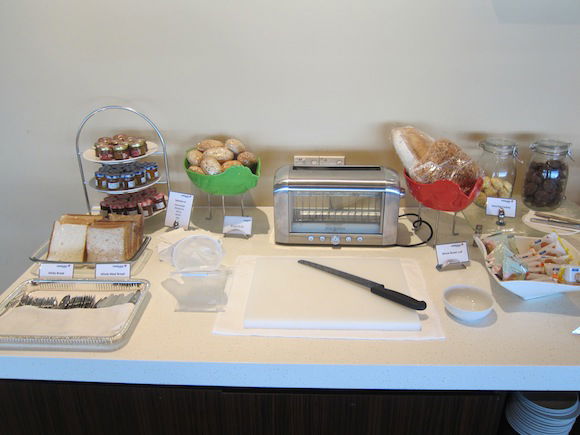 Buffet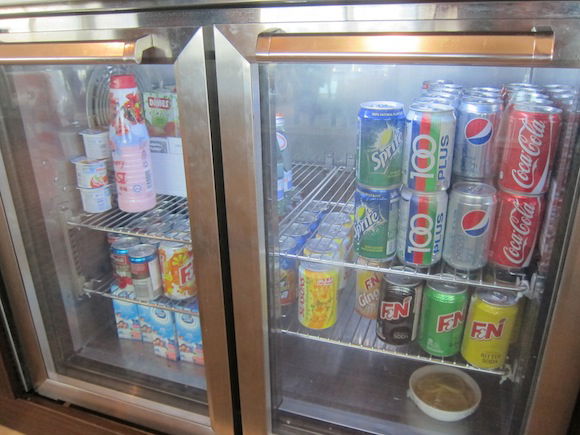 Drink selection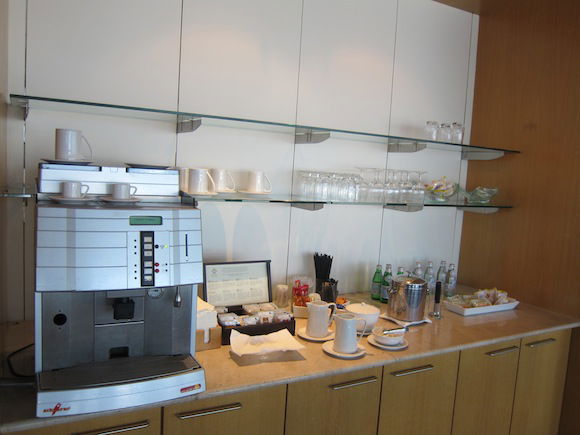 Drink selection
On the plus side, there was a freezer with ice cream. It's never too early for macadamia nut ice cream!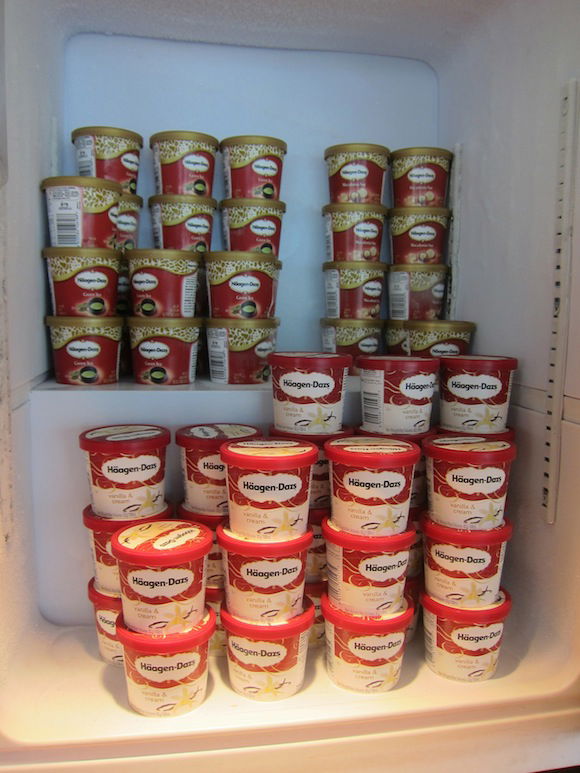 Ice cream
Once we settled in we were approached by one of the servers, who interestingly enough had a name tag that read "Flight Stewardess." I guess Malaysia makes flight attendants work the first class lounge as well? I ordered a pulled tea, which was promptly served.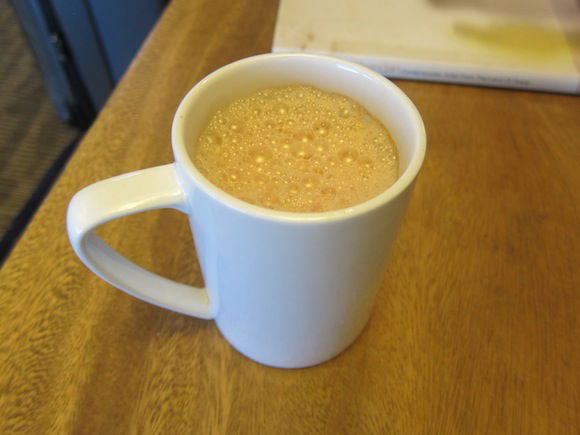 Pulled tea
I spent about an hour catching up on email, and about 30 minutes before departure we headed to the gate, since we still had to clear security. On the way out I had a quick look at the bathroom, which was also quite simple (and had an oddly placed chair in the corner).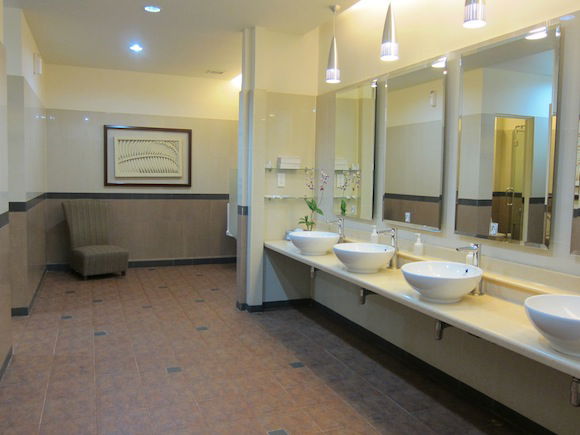 Bathroom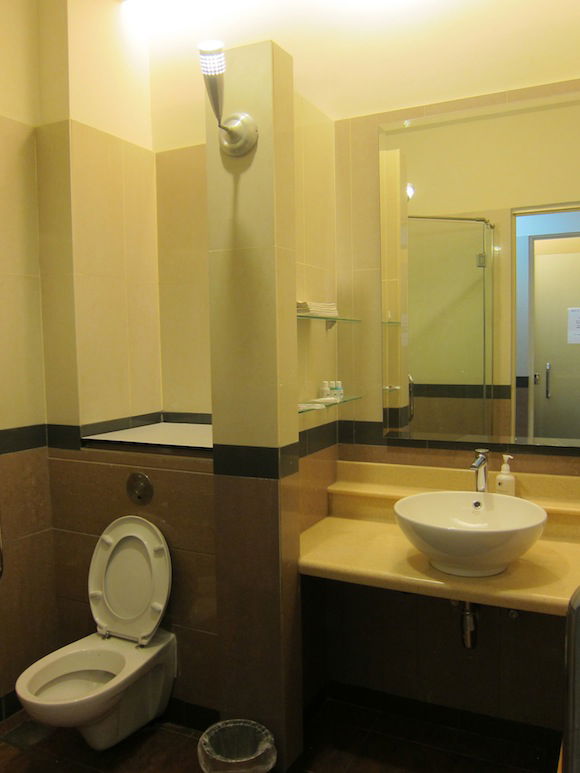 Shower room

Shower room
The first class lounge also had legitimate nap rooms. While I didn't have a use for it on this layover, it's always a nice feature to have.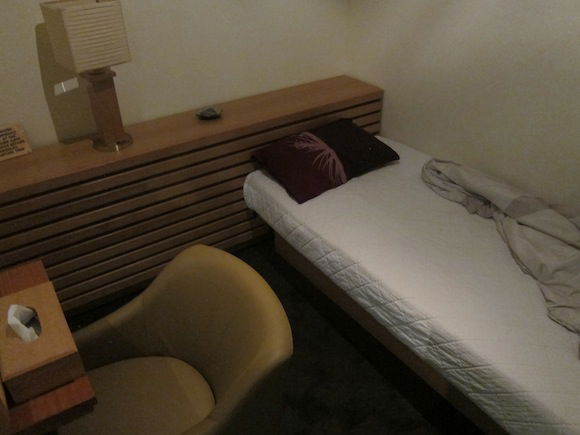 Nap room
As we left the lounge we noticed that right in front of the first class lounge was the "Platinum Suite." Apparently it's a room exclusively for their top tier elite members. Seems odd to give them access to a lounge better than the first class lounge.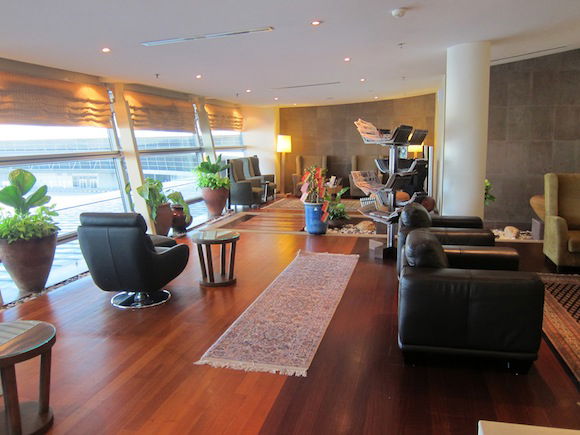 Platinum Suite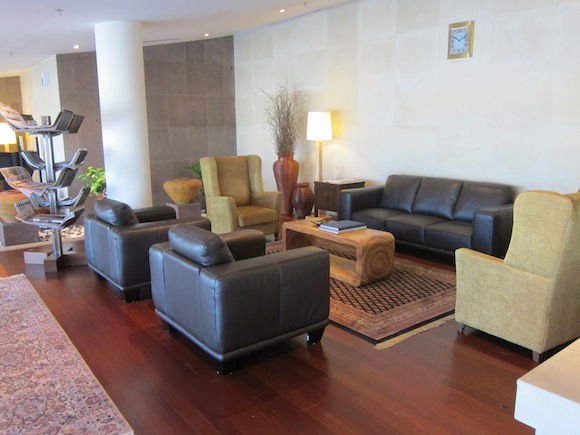 Platinum Suite
Our gate was only about a five minute walk away, and since we left fairly late there was no queue at the security checkpoint.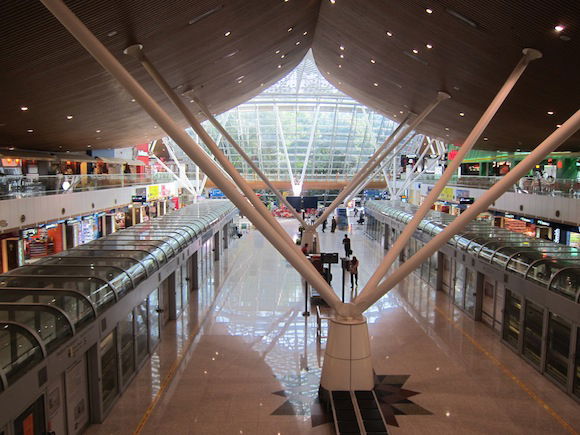 View leaving the lounge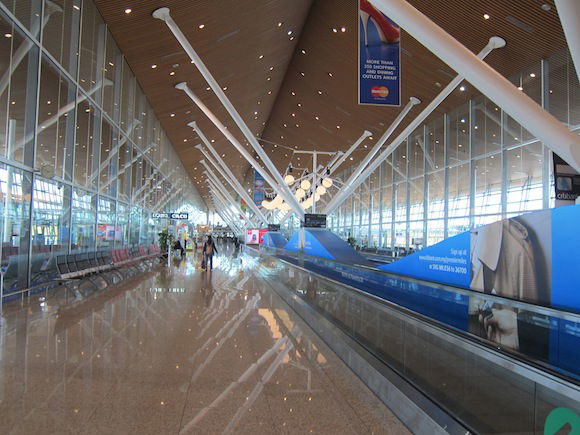 Walking to the gate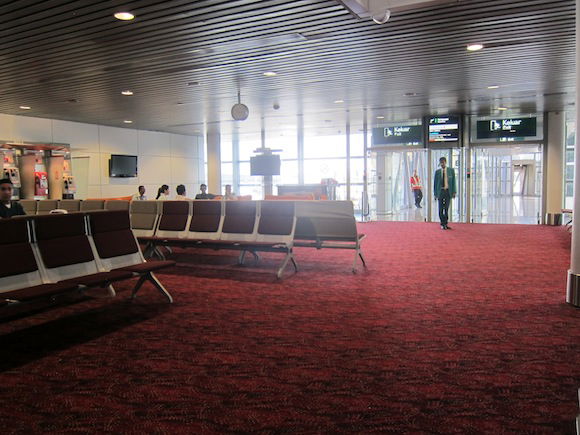 Empty departure gate, given the flight was almost fully boarded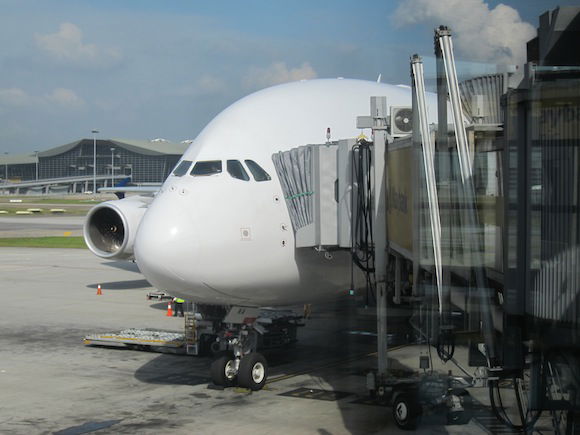 Our A380 to London
On the whole I wasn't impressed by the first class lounge. It was on par with most mediocre business class lounges I've seen, and by no means competitive with the top first class lounges out there.