Qatar Airways has just taken delivery of its first Airbus A350 in well over two years, and that's exciting, for both the airline and passengers.
Qatar Airways welcomes its newest Airbus A350-1000
This morning (Saturday, May 13, 2023), Qatar Airways' newest Airbus A350 touched down in Doha. Specifically, the Airbus A350-1000 with the registration code A7-ANT flew from Toulouse (TLS) to Doha (DOH) in a flight time of 5hr52min, and the plane landed at 4:21AM.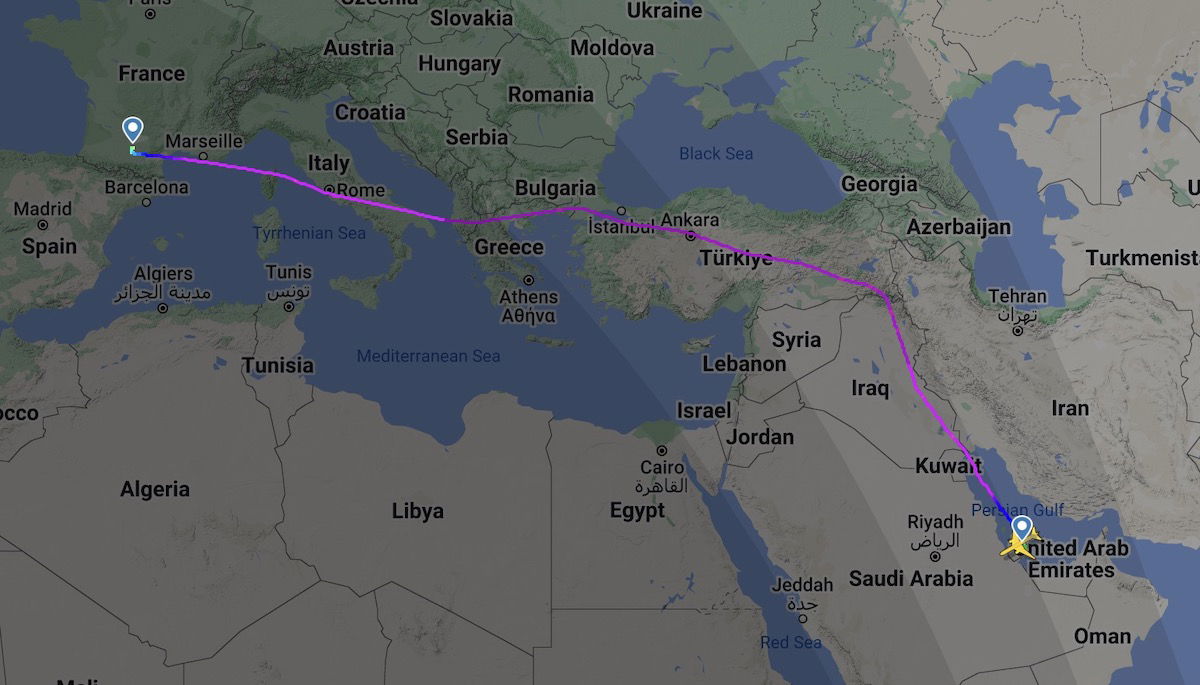 While an airline taking delivery of a single aircraft typically isn't news, this one is noteworthy, as it's the first Airbus jet that Qatar Airways has taken delivery of since December 2020.
That's because for much of the past couple of years, Qatar Airways and Airbus were engaged in a major dispute regarding problems that the airline was having with its Airbus A350s.
This caused a major issue between the two companies — Qatar Airways grounded these jets over safety concerns and refused to take delivery of more aircraft until this was resolved, while Airbus claimed the issues were cosmetic, and canceled Qatar Airways' future aircraft order, over breach of contract.
Fortunately the two companies reached a settlement in February 2023. This has a couple of major implications, beyond the two companies no longer suing one another:
Qatar Airways can put its grounded Airbus A350s back into service
Qatar Airways' Airbus A350 order was reinstated, meaning the airline will now take delivery of 20+ additional A350s
The jet that Qatar Airways just took delivery of was produced in November 2021, so it's around 18 months old. The plane has been stored at the Airbus factory ever since, due to this dispute. There are several more A350s in Toulouse that are intended for Qatar Airways, which should be joining Qatar Airways' fleet soon (some of those will be in a new high-density configuration).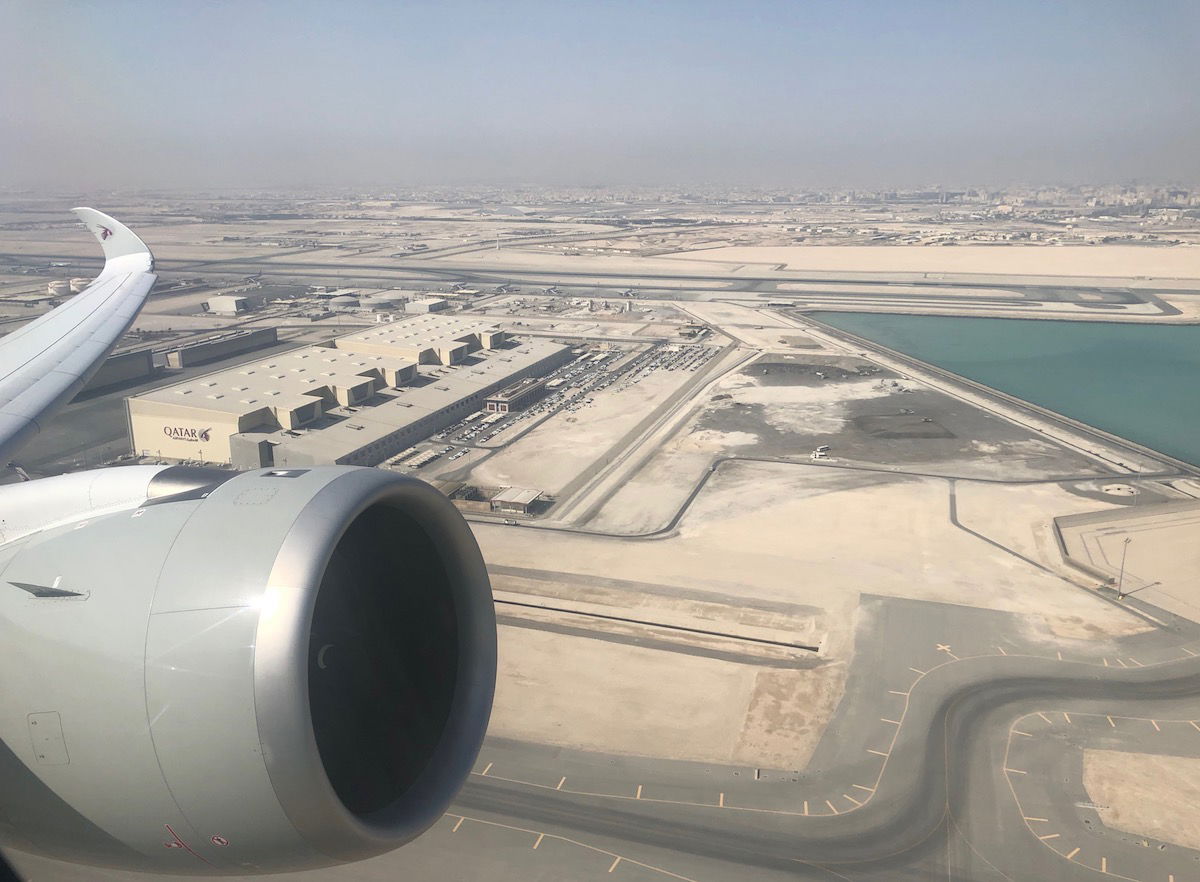 Why these deliveries are exciting for passengers
Qatar Airways is known for its world class passenger experience. The catch is that over the past few years, Qatar Airways' product has become less consistent, given all the planes that have been grounded due to the dispute with Airbus. This has caused Qatar Airways to bring back jets that were supposed to be retired, and has also caused Qatar Airways to lease jets from other airlines.
Airbus A350-1000s are Qatar Airways' only aircraft that exclusively have Qsuites business class, which is one of the best business class products in the world. So as Qatar Airways continues to take delivery of these planes, you can expect more passengers to get this experience.
Qatar Airways has seen a huge boom in demand in recent years, and Hamad International Airport has also been expanded. So I'm curious to see if the airline uses these new deliveries to grow, or will finally retire some of the older jets, like the Airbus A330s and Boeing 777s.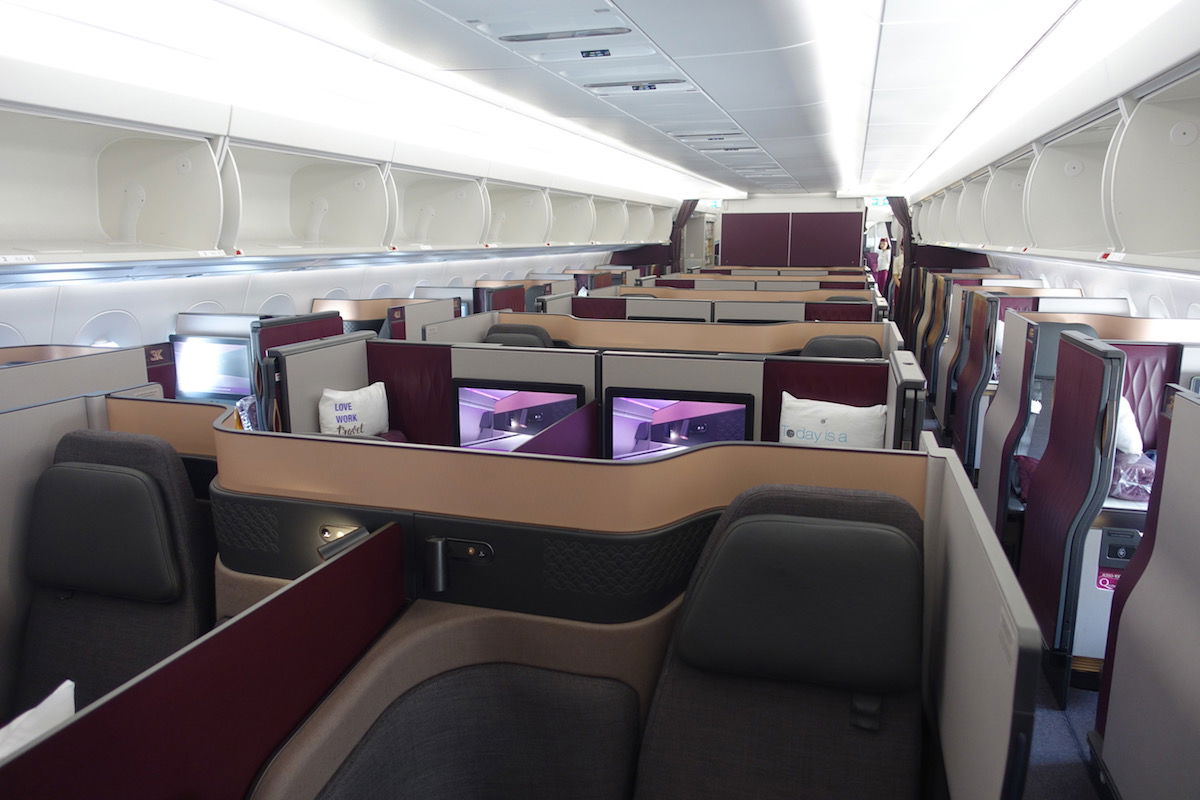 Bottom line
Qatar Airways has taken delivery of its first Airbus A350 since December 2020. This marks the end of the dispute between the Qatari national carrier and Airbus. Roughly 20 more A350s should join Qatar Airways' fleet in the next couple of years, leading to a great passenger experience. I'm curious to see how Qatar Airways' fleet evolves, and how many of the older and leased jets stick around.
What do you make of Qatar Airways' latest A350 delivery?