With Qatar Airways and Airbus having reached a settlement in their dispute, and the airline resuming deliveries of A350s, it looks like the Doha-based carrier is also introducing a new configuration for its flagship aircraft.
Qatar Airways' new 395-seat Airbus A350-1000s
The A350-1000 is my favorite plane in Qatar Airways' fleet. Not only is the A350 a joy to fly in general, but it's also the only aircraft type where 100% of jets feature Qatar Airways' amazing Qsuites business class.
Currently the airline has a single A350-1000 configuration, though that will soon be changing, as noted by janvdr on FlyerTalk. Based on seatmaps loaded by Qatar Airways, the airline appears to have a new high density configuration. So, just how much is the aircraft configuration changing?
Qatar Airways' standard A350-1000 configuration features 327 seats, including 46 business class seats and 281 economy class seats
Qatar Airways' new high density A350-1000 configuration features 395 seats, including 24 business class seats and 371 economy class seats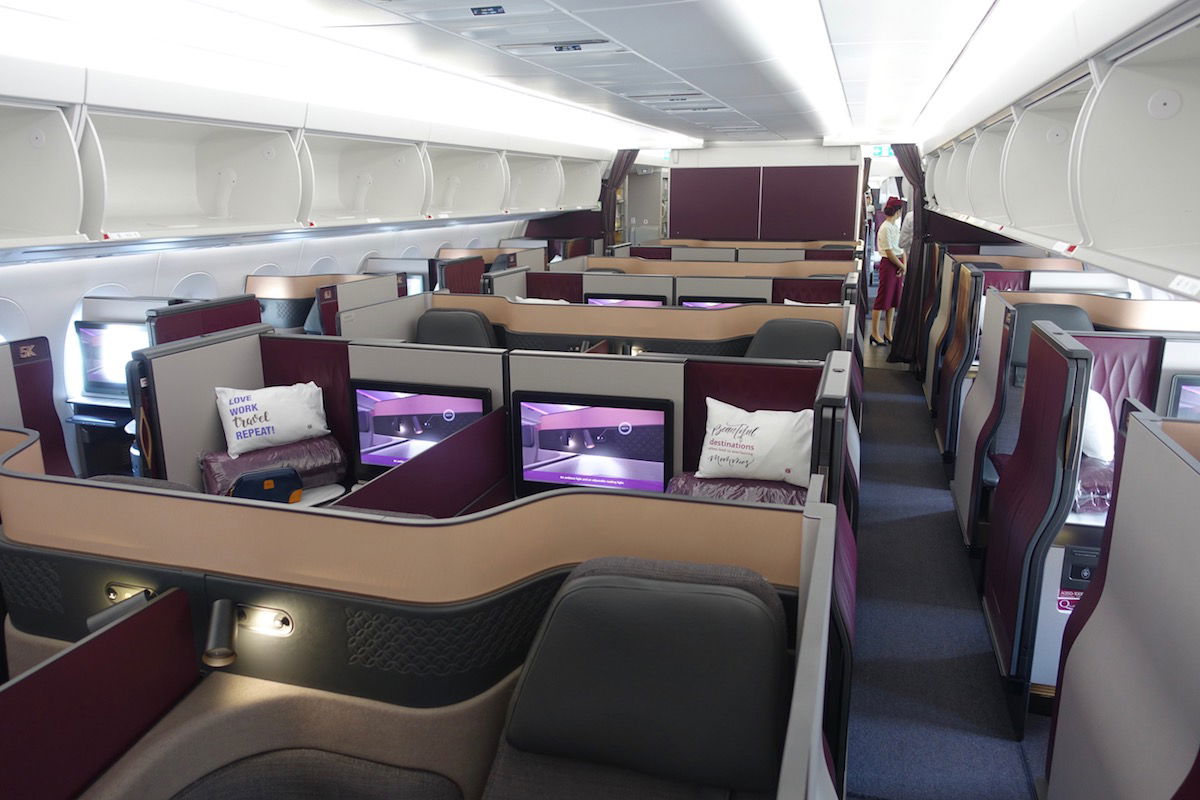 In other words, these high density A350-1000s will have 68 additional seats, as 22 business class seats will be eliminated in favor of 90 economy class seats.
On the A350-1000, business class currently takes up the entire space between doors one and two, and on top of that there are two rows of business class behind the second set of doors. With the updated configuration, the area between doors one and two will have six rows of business class and five rows of economy class.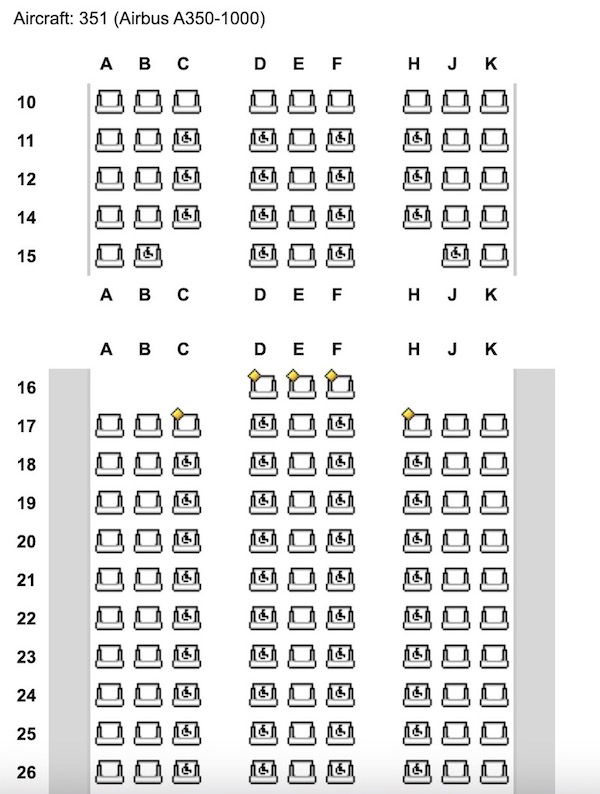 As of now, I'm seeing this aircraft loaded between Doha (DOH) and Bali (DPS) as of August 1, 2023, though it's possible that this will be on other routes as of earlier.
This configuration makes sense for Qatar Airways
Personally I'm not a fan of this updated A350-1000 configuration, in the sense that fewer business class seats means fewer award seats and higher business class fares. At the same time, this configuration makes a lot of sense for Qatar Airways:
Some markets have a lot of premium, high-yield demand (London, Paris, etc.), while others don't (Bali, Jakarta, etc.)
Back when the Boeing 777-300ER was the backbone of Qatar Airways' fleet (pre-Qsuites), the airline had two configurations — one had 42 business class seats, while the other had 24 business class seats
The only downside to having two configurations of the same plane is efficiency in terms of aircraft scheduling, plus the impact of any last minute equipment swaps
Qatar Airways has a total of 42 Airbus A350-1000s on order, and the airline has so far taking delivery of nearly half of those. I'm curious to see just how many of the upcoming deliveries feature this denser configuration.
What Qatar Airways is doing here is similar to what Virgin Atlantic has done with its A350-1000s. The carrier's standard A350s feature 335 seats, while the "leisure" A350s feature 407 seats.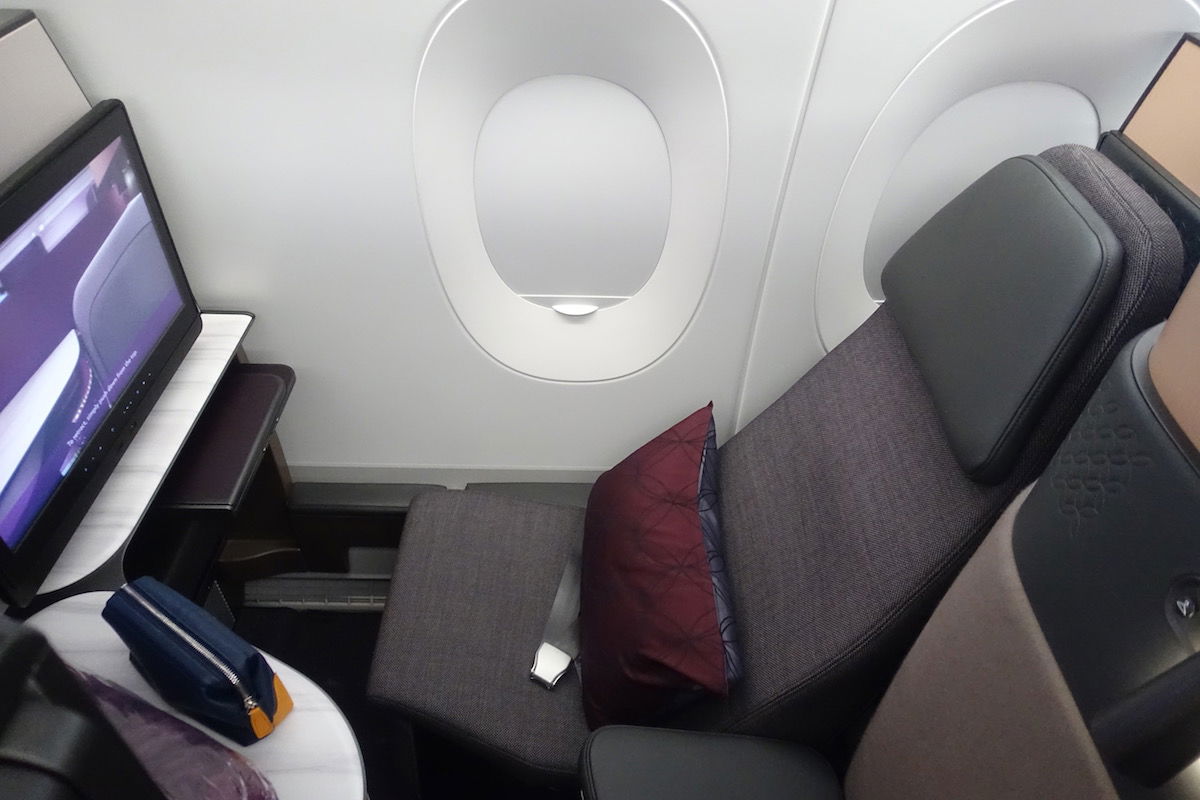 Bottom line
With Qatar Airways once again taking delivery of Airbus A350s, it looks like the airline is planning a new configuration for some of these jets. Some upcoming A350-1000s will feature just 24 business class seats, rather than the standard 46 business class seats.
This isn't great in terms of award availability or low business class fares, though it's a logical development. Similarly, Qatar Airways had high and low density 777s, so it makes sense that the same would apply to the newest generation A350s, depending on the destination.
What do you make of Qatar Airways' new high density A350s?