In July 2021, Condor announced plans to refresh its long haul fleet with Airbus A330-900neos. In this post I wanted to take an updated look at that, as Condor has just taken delivery of its first of these jets, and the plane should enter service shortly.
Condor becomes German launch customer for A330-900neo
German leisure airline Condor has placed an order for 16 Airbus A330-900neos. The airline will be taking delivery of these planes quickly, as they'll join Condor's fleet between late 2022 and the middle of 2024.
Currently Condor's long haul fleet consists of 13 Boeing 767-300ERs, which are an average of 26 years old. On top of that, Condor has been leasing former Etihad Airways Airbus A330s, which the airline has used to increase capacity for the time being.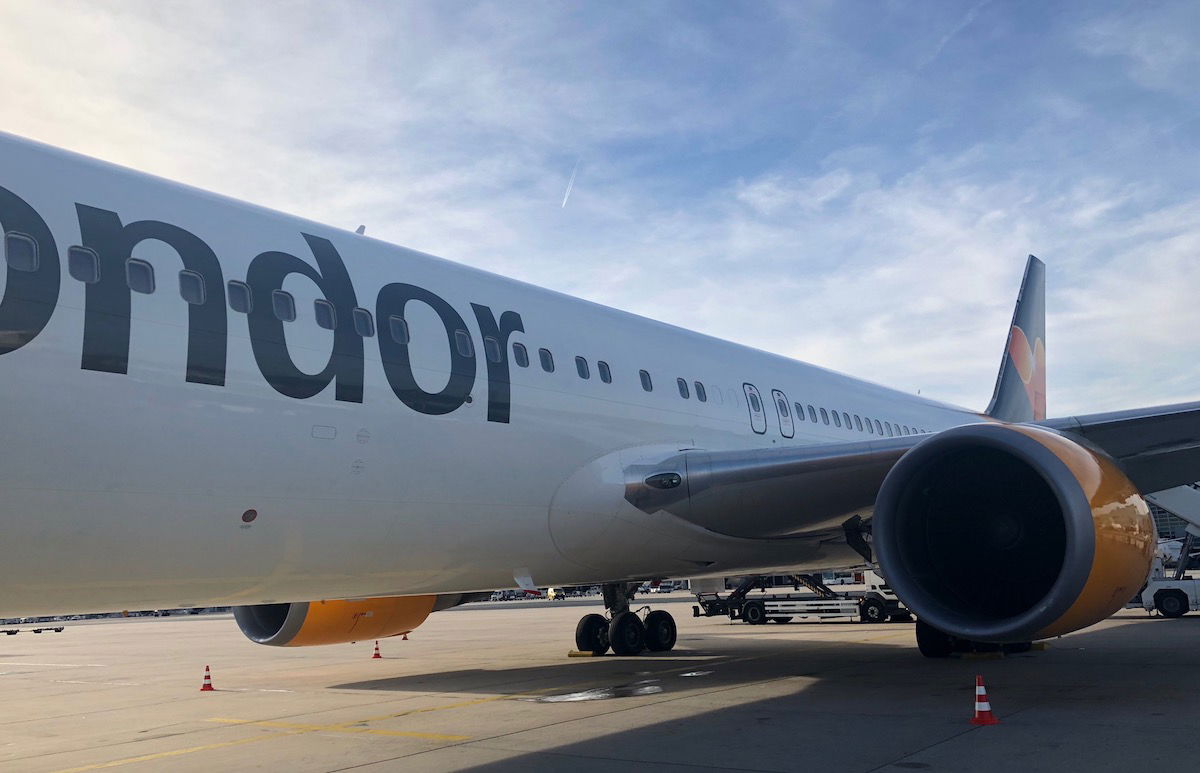 The A330-900neo is the latest generation aircraft in the A330 family. The plane features improved fuel efficiency over older versions of the A330, and it's a great lower capacity alternative to the A350, which is otherwise Airbus' flagship long haul aircraft nowadays. In a standard configuration the A330-900neo has a range of 7,200nm, and capacity to seat 287 people.
Condor is claiming that this will make the airline the European frontrunner for fuel efficiency on long haul flights. It's even marketing this plane as the "2-liter aircraft," because the airline states that per person fuel consumption will be 2.1 liters per 100 kilometers flown.
This plane should be a huge improvement for the airline in so many ways — in terms of fuel efficiency, passenger experience, range, operating costs, and even capacity. This represents quite some growth for the airline too, as Condor is growing from its initial long haul fleet of 13 smaller aircraft to a future long haul fleet of 16 bigger aircraft.
This is also only part of Condor's fleet renewal. In July 2022, the airline also placed an order for up to 41 Airbus A320neo-family aircraft, which will be used to refresh Condor's short haul fleet. Those planes will start to be delivered in the first half of 2024.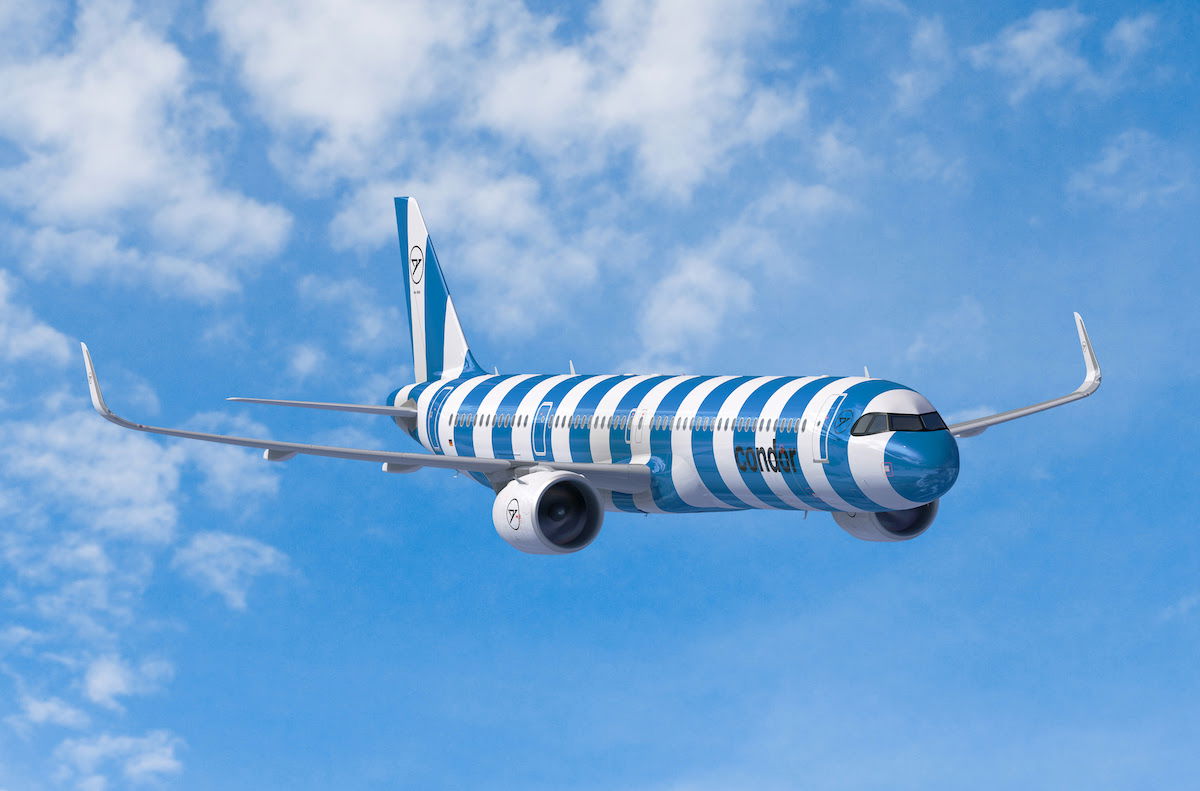 Condor's first Airbus A330-900neo gets delivered
After a slight delay, Condor's first Airbus A330-900neo has been delivered to the airline today. In late November, the jet with the registration code F-WWCX operated its first test flight to and from Toulouse (TLS), and today the aircraft is finally headed to Frankfurt (FRA).
Condor has also introduced a bold new livery, which personally I love, though I also get how others kind of hate it.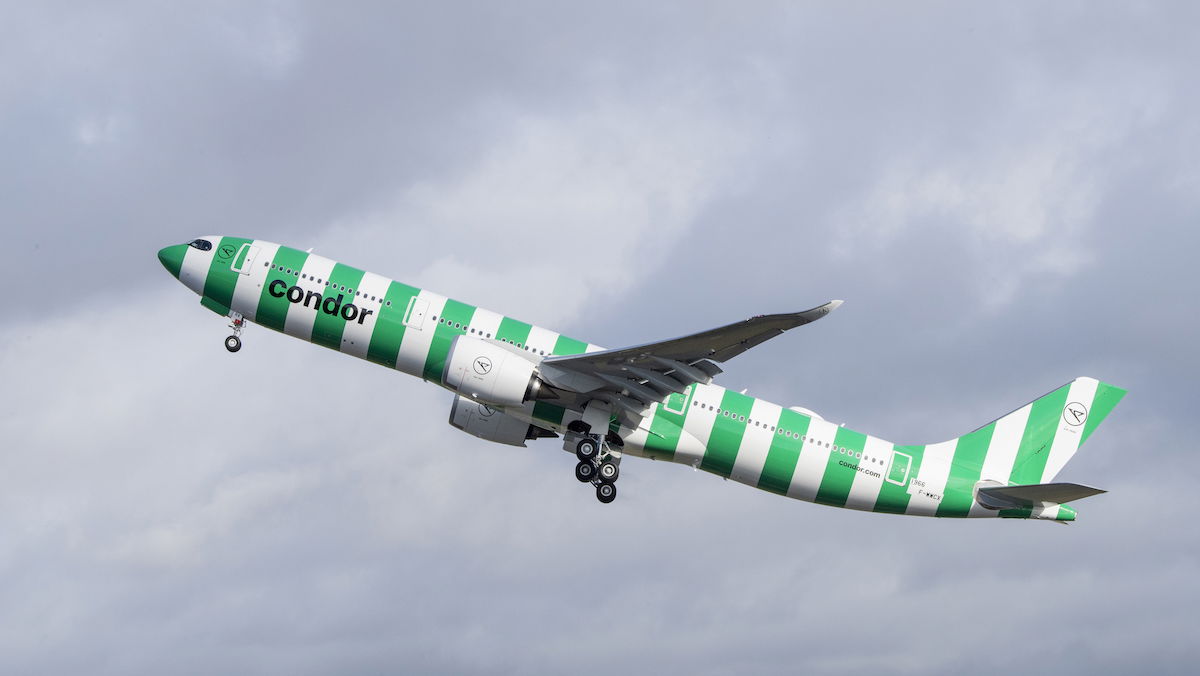 Based on current schedule filings, Condor's first Airbus A330-900neo should enter passenger service as of December 27, 2022, flying between Frankfurt (FRA) and Mauritius (MRU). A second A330-900neo should join Condor's fleet shortly, and will start operating flights to North America as of January 2023.
Condor's new business class, premium economy
What's exciting about the A330-900neo isn't just that it's much more fuel efficient, higher capacity, and longer range, but also that Condor is introducing an all-new product onboard these planes. While you can read all about Condor's A330-900neo cabins in this post, here are a few basics:
Condor's A330-900neos will feature a total of 310 seats, including 30 business class seats, 64 premium economy seats, and 216 economy seats
Business class will consist of fully flat seats in a 1-2-1 configuration, with direct aisle access, and a special row of Prime Seats in the first row
While Condor is marketing the middle cabin as premium economy, in reality it's more like extra legroom economy seating, as it will be in a 2-4-2 layout, with up to 15cm of additional pitch
Economy will be in a 2-4-2 layout
There will be personal televisions at all seats, plus inflight Wi-Fi
You can find Condor's dedicated A330-900neo website here.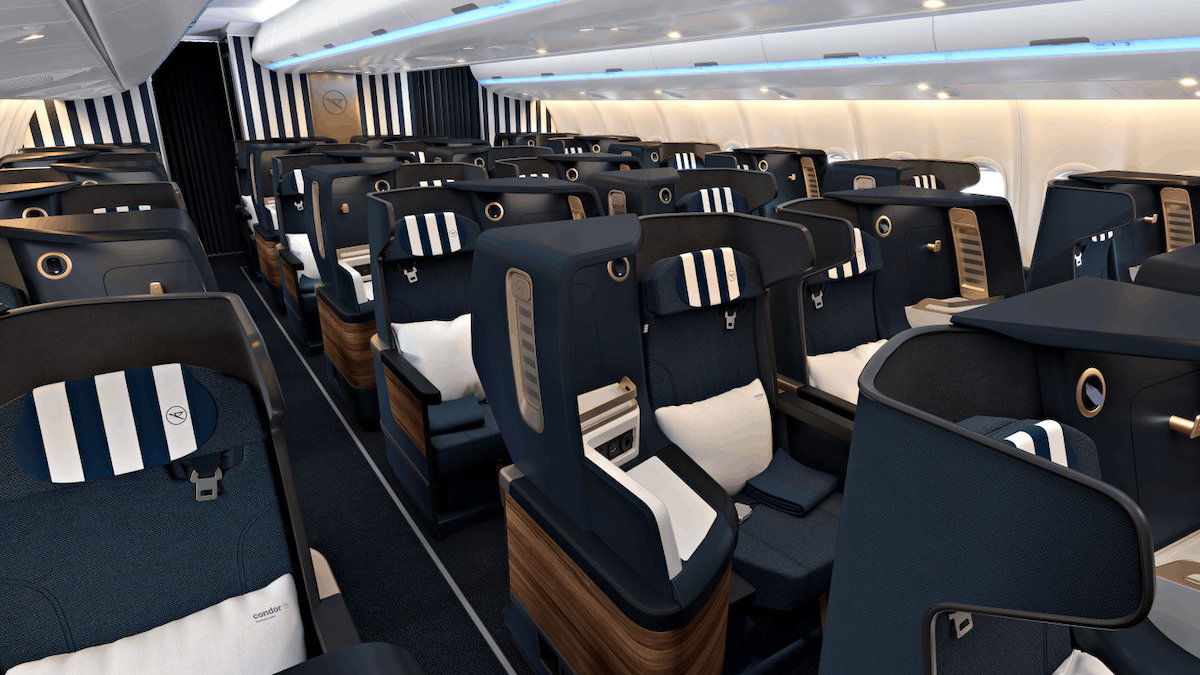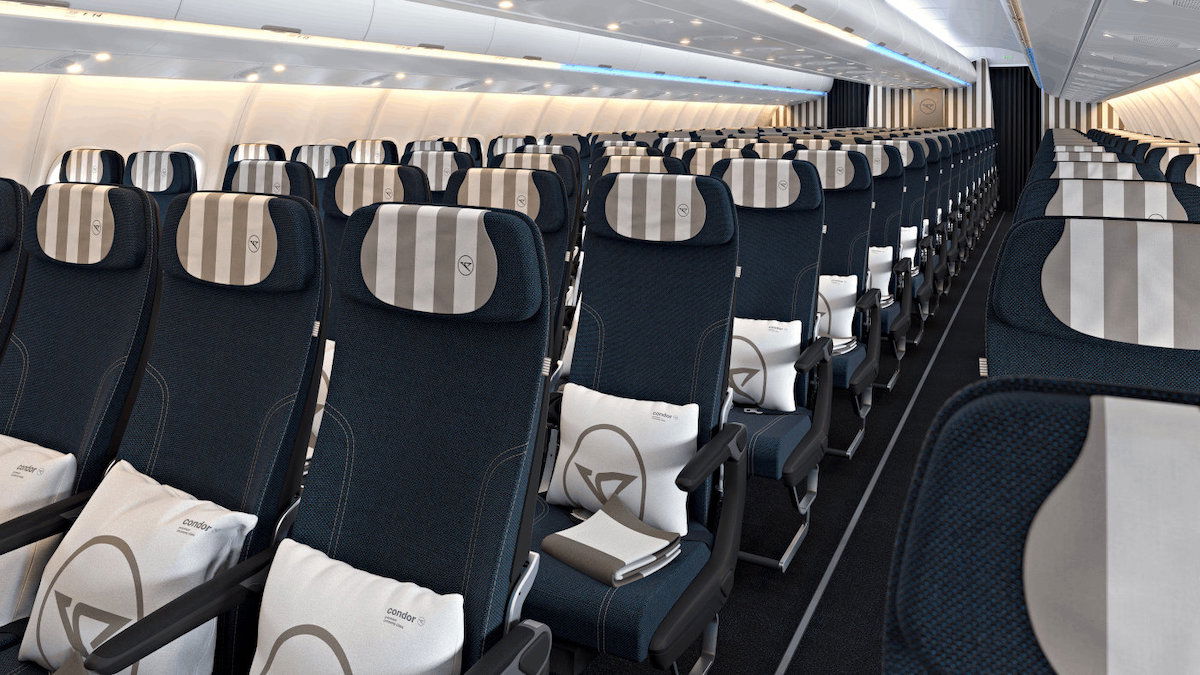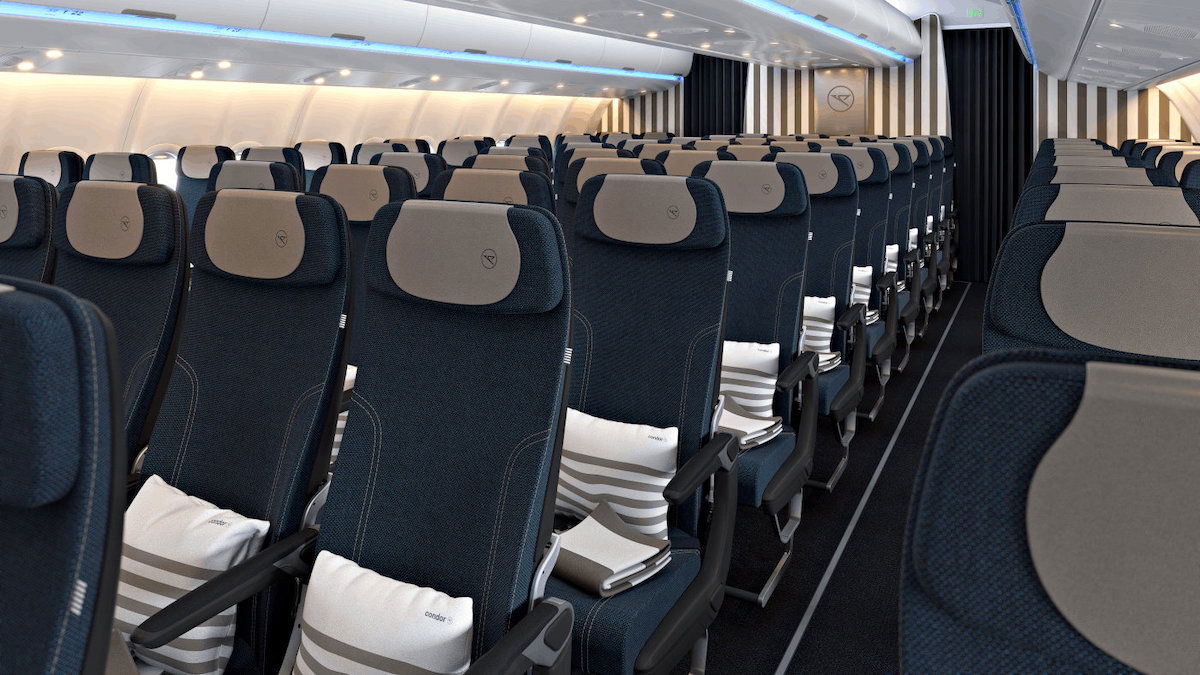 For context, currently Condor's 767s are in a two cabin configuration. Business class consists of (heavily) slanted seats, which aren't really competitive to other business class products out there (then again, there's not much competition on the Frankfurt to Whitehorse route).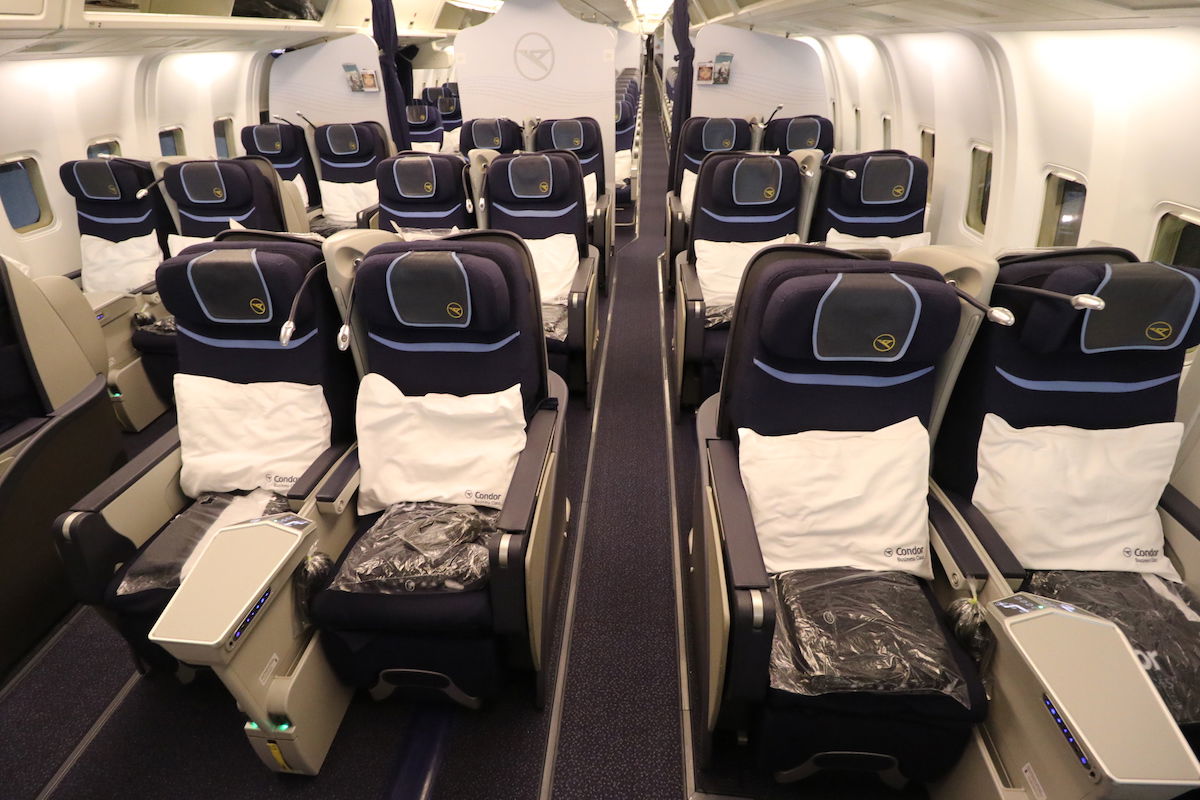 The new product will be a massive upgrade compared to what Condor is currently offering. And it's especially competitive compared to Lufthansa, which still hasn't actually introduced its new business class product.
Condor is competing more directly with Lufthansa
It's interesting to see how Condor's business model has been evolving over time, and I'd say it's great for consumers.
Historically Condor's long haul route network consisted almost entirely of leisure routes from Germany. We're talking everything from Anchorage, to Cancun, to Havana, to Mauritius, to Phuket. However, over time we've seen Condor go head-to-head against Lufthansa on more routes, since Lufthansa doesn't have any competition in many markets.
Lufthansa is replicating some of Condor's routes with its Eurowings Discover subsidiary, which makes some markets more challenging for Condor. That's probably also why we're seeing Condor expand into more Lufthansa markets, ranging from Los Angeles, to New York, to San Francisco.
Once Condor has A330-900neos in its fleet, it should be able to compete much better with Lufthansa, both in terms of cost structure and product.
The irony is that even though Condor and Lufthansa are increasingly becoming big competitors, Lufthansa still has to provide feed for Condor. The German government ruled that Lufthansa has to maintain its interline agreement with Condor, meaning you can book a ticket that includes travel on both Condor and Lufthansa. Without that connectivity, Condor would have a much harder time.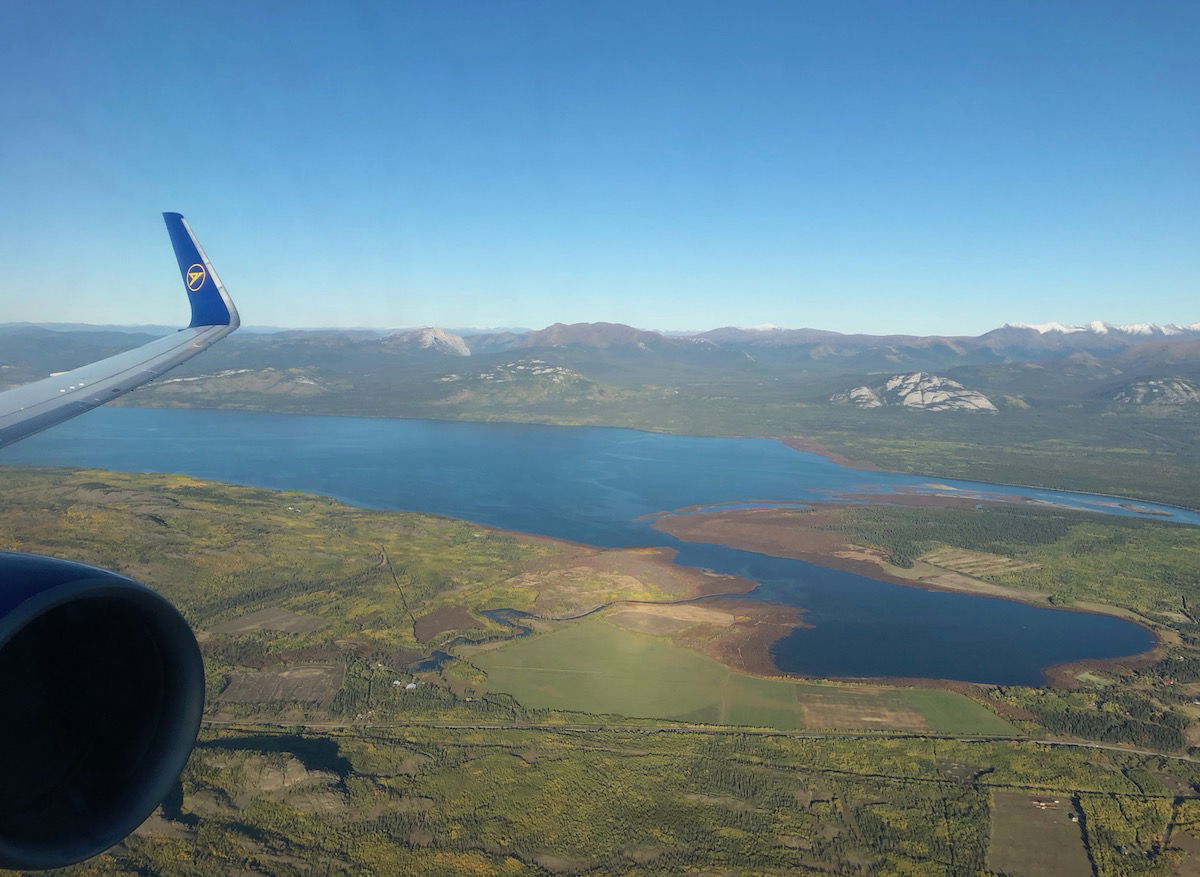 Bottom line
German leisure airline Condor will be taking delivery of 16 Airbus A330-900neos, which will be delivered between late 2022 and the middle of 2024 (the first plane just joined Condor's fleet). These will replace the carrier's existing 13 Boeing 767-300ERs, which are getting old.
It's so exciting to see Condor evolve in this way, given that these planes will feature an all new passenger experience. Condor will finally offer flat beds in business class, personal televisions at all seats, Wi-Fi, etc.
Condor will always have a special place in my heart, as it's the airline I most associate with my childhood. I have fond memories flying nonstop between Tampa and Frankfurt on the airline back in the day (though having to sit in the smoking section is also what got me interested in collecting miles in the first place, so I could travel more comfortably).
What do you make of Condor's A330-900neo order, and the overall evolution of the airline?