Germany's Condor recently started taking delivery of Airbus A330-900neos, which represents an exciting new chapter for the airline. These planes have fully flat business class seats with direct aisle access, a massive improvement over the carrier's old angled seats in business class.
What Condor has been pretty quiet about until now is that the airline also has a special front row business class product, featuring an improved hard and soft product.
Condor A330-900neo Prime Seats in business class
Lately we've seen several airlines introduce a special product in the first row of business class. The logic is that most modern business class products efficiently use the space to the side of the seat in front in order to minimize each seat's footprint. When you're in the bulkhead, that doesn't apply, so airlines can use that space to do something special.
Along those lines, Condor has done something special with its new Airbus A330-900neo cabins. The first row of the business class cabin (four seats) on these planes are being marketed separately as Prime Seats. These seats are significantly larger than the other seats, and feature more space, a bigger bed, a "visitor" seat, and an extra-large 24-inch 4K screen.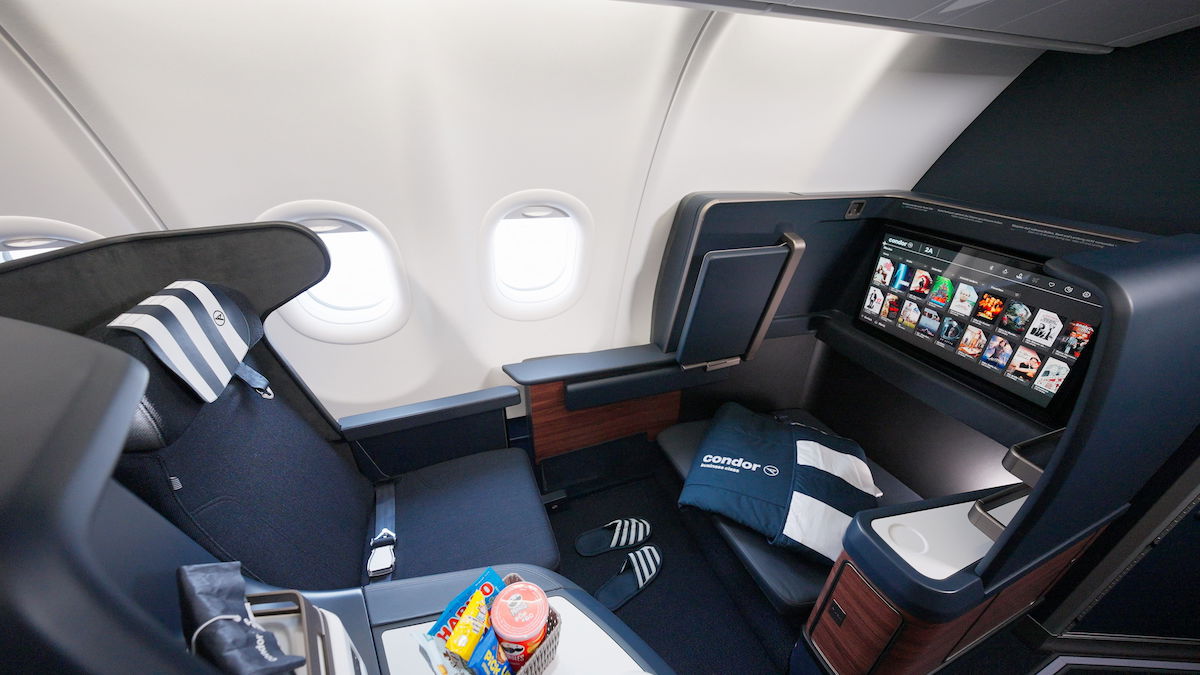 But it's not just the hard product is better in these Prime Seats, but also the soft product. Those who book Prime Seats receive additional amenities, including:
Pajamas and slippers
A premium inflight amenity kit featuring Rituals skincare products and toiletries
A sweet and savory snack basket
A free internet package for unlimited text messaging
Condor Prime Seats pricing on Airbus A330-900neo
Prime Seats can be booked as an upgrade option for any business class passenger. This isn't a separate class of service, but rather you essentially pay to assign the seat, just as you would for a paid premium seat in any cabin.
The cost to assign a Condor Prime Seat starts at 199.99 Euro (~$214) per segment, when a flight is operated by an Airbus A330-900neo. However, for transatlantic routes it looks like Condor is currently charging $360 to assign these seats.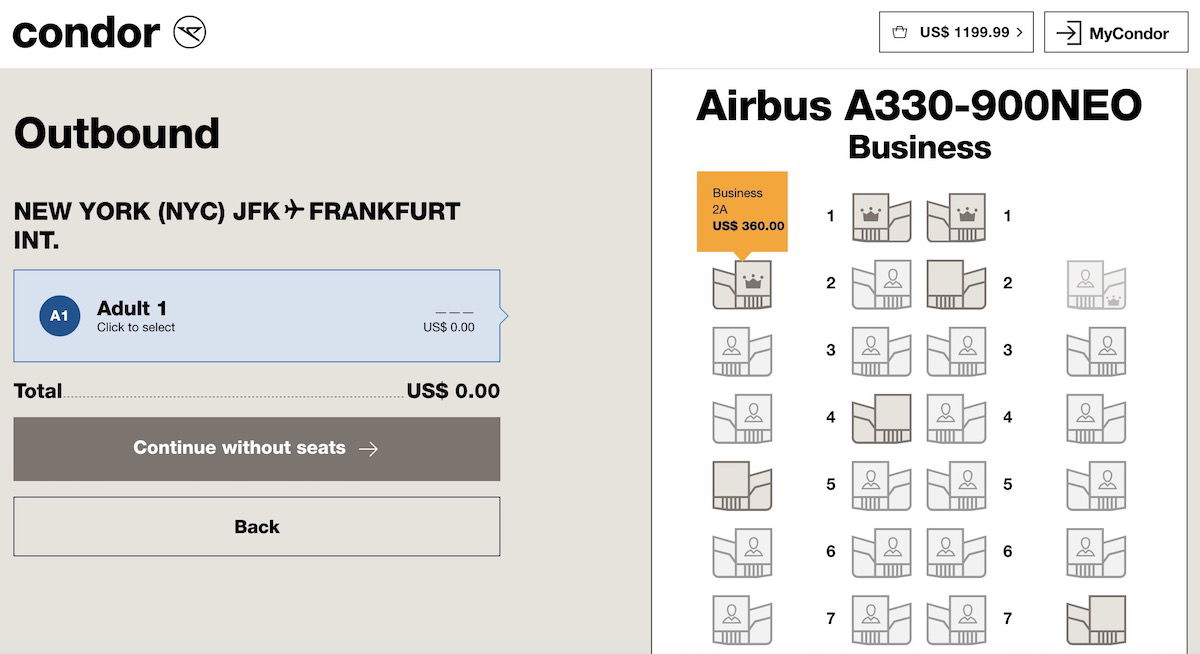 I'd say the ~$200 price point seems reasonable and like a bargain, while the $360 price point is definitely on the steep side.
Bottom line
Condor has started flying its Airbus A330-900neos, featuring a much improved business class. Not only that, but the airline has introduced a premium business class product in the first row of the cabin, known as Prime Seats. This features significantly more spacious seats, as well as extra amenities, including pajamas, slippers, a snack basket, and free Wi-Fi.
It's awesome to see Condor's evolution and creativity with this product. Of the airlines that have introduced special products in the first row of business class, Condor is the first to also offer differentiated service, so that's pretty cool.
What do you make of Condor's Prime Seats concept?