Some passengers traveling on Condor this summer are in for a treat, at least relatively speaking.
Condor is leasing Airbus A330s for long haul flights
German leisure airline Condor currently operates long haul flights exclusively with Boeing 767s. That'll be changing in the coming months. Condor is in the process of taking delivery of four former Etihad Airways Airbus A330-200s, which will join the carrier's fleet on a short term basis.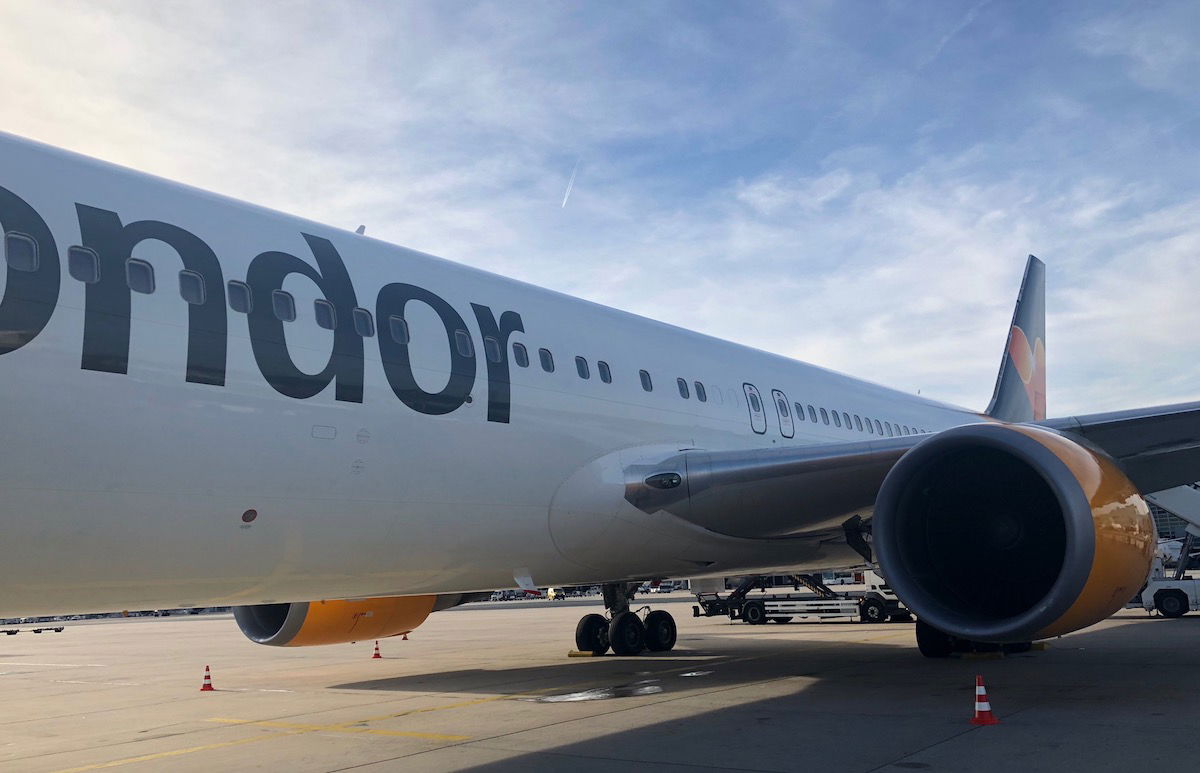 The planes will each feature a total of 262 seats, including 22 business class seats and 240 economy class seats. The planes will have the registration codes D-AIYA, D-AIYB, D-AIYC, and D-AIYD.
As of now, Condor has scheduled these planes on the following long haul routes:
Between Frankfurt (FRA) and Seattle (SEA) 6x weekly as of May 15, 2022
Between Frankfurt (FRA) and Punta Cana (PUJ) 3x weekly as of May 16, 2022
Between Frankfurt (FRA) and Toronto (YYZ) 3x weekly as of May 16, 2022
Based on current scheduling, it seems that we should expect A330s on some other routes as well. Furthermore, it's expected that these planes will operate some short haul routes prior to starting long haul service, but the schedule for that hasn't been finalized.
For passengers in business class, this will represent a huge product upgrade. Condor's current Boeing 767 business class consists of angled seats in a 2-2-2 configuration.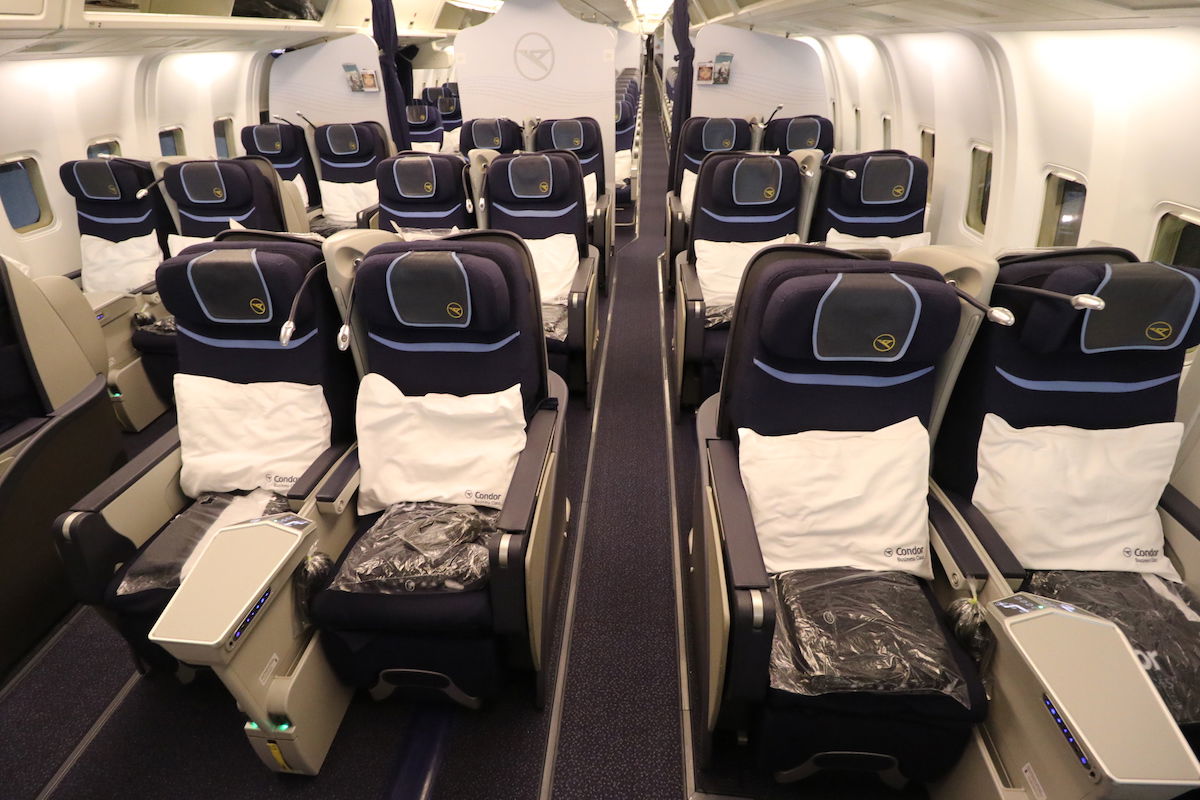 Meanwhile Etihad's Airbus A330 business class consists of staggered fully flat seats with direct aisle access, in a 1-2-1 configuration.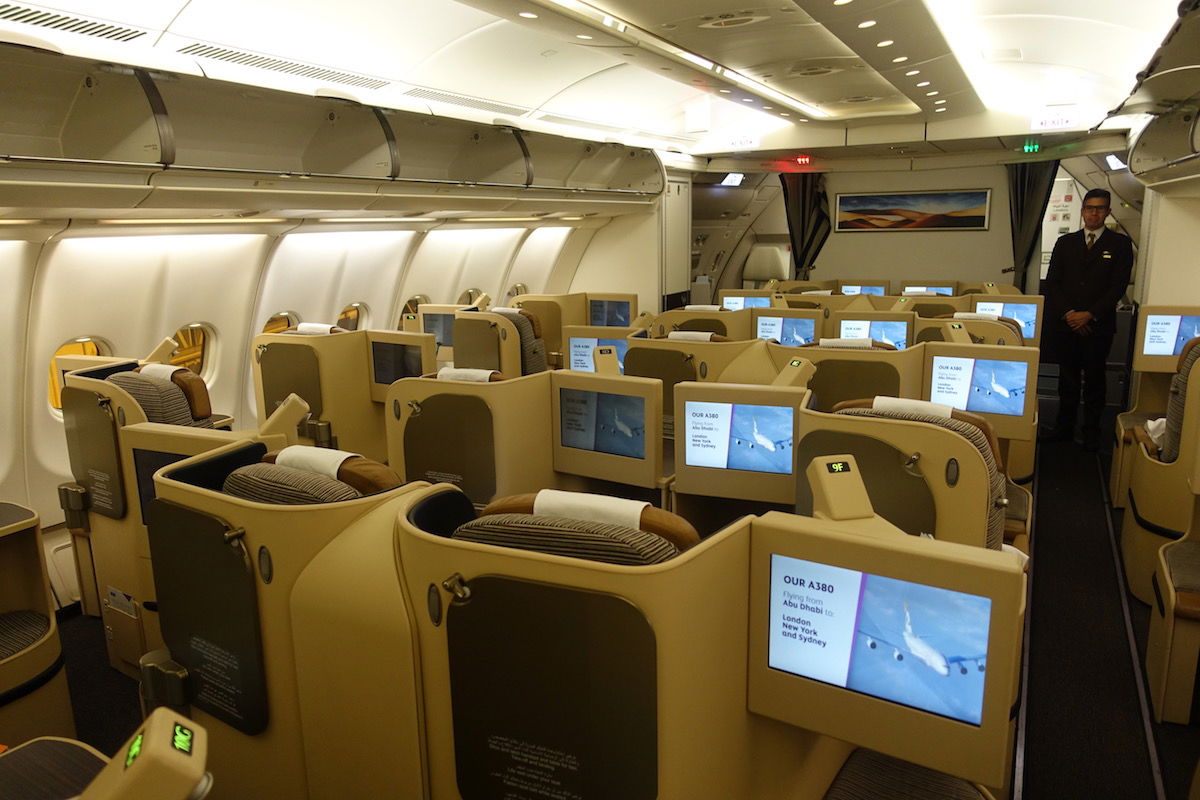 In economy it's more of a wash. The Condor Boeing 767 is in a 2-3-2 configuration, which many people enjoy in economy. The Etihad Airbus A330 is in a 2-4-2 configuration, which is also still quite favorable compared to A350s, 777s, 787s, etc.
Why is Condor leasing Airbus A330s?
Condor's decision to lease Airbus A330s isn't just about adding capacity, but there's another bigger motive. In mid-2021, Condor placed an order for 16 Airbus A330-900neos, which will be delivered to the airline starting in the fall of 2022.
This is an exciting development for the airline, as Condor is completely refreshing its long haul fleet, and also introducing an all new onboard product. The airline is also taking delivery of these planes quickly, with all deliveries expected within a period of around 18 months.
Part of the motive for leasing A330s is to start getting crews trained on the plane, so that the airline won't have any issues transitioning crews as the A330-900neos join the carrier's fleet. Given the quick delivery timeline of those planes, they'll need pilots to be ready to go almost immediately.
While there are differences between the A330-200 and A330-900neo, they share a common cockpit, so transitioning between the two planes will be easy.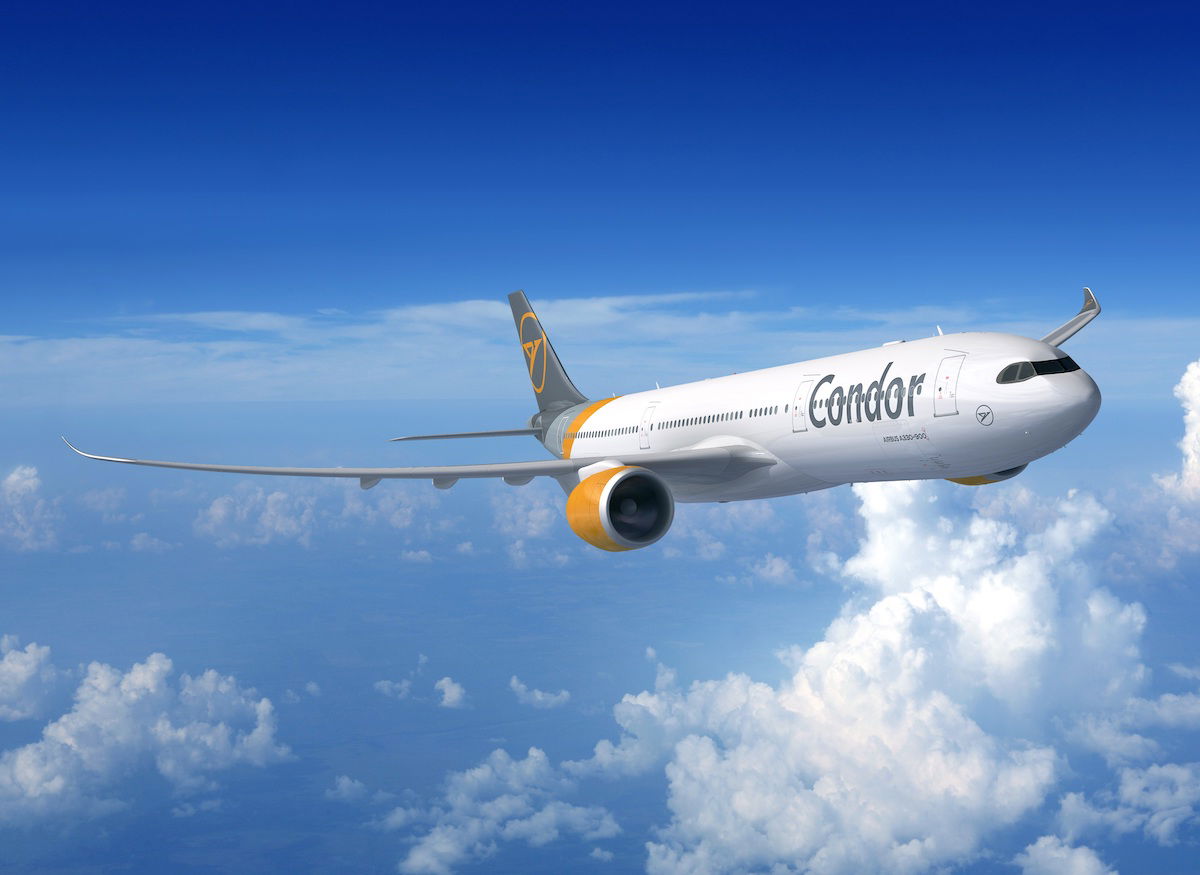 Bottom line
Condor is expected to begin Airbus A330 operations this spring, using four leased former Etihad A330s. These planes will be used on long haul flights, and will represent a significant upgrade for the passenger experience, especially in business class. If you are going to fly Condor business class this summer, it could be worth seeking out the routes operated by A330s.
All of this comes ahead of Condor taking delivery of 16 Airbus A330-900neos, which are expected to join the carrier's fleet as of the fall of 2022.
What do you make of Condor leasing Airbus A330s?