German leisure airline Condor is going all-in on refreshing its fleet.
Condor refreshes narrow body fleet with A320neo family
Condor has just placed an order for up to 41 Airbus A320neo family aircraft, in order to refresh its short and medium haul fleet. Condor is placing a firm order for 13 Airbus A320neos and 28 Airbus A321neos, plus additional purchase rights. These planes will be delivered to the airline starting in the spring of 2024.
For context, Condor's narrow body fleet currently consists of 16 Airbus A320s, 10 Airbus A321s, and 13 Boeing 757-300s. So we're seeing a more than 1:1 replacement, and by my math we'll even see a slight capacity increase. The new A320neo family aircraft have 20% less fuel consumption, 50% less noise, and better range, than the planes Condor is replacing.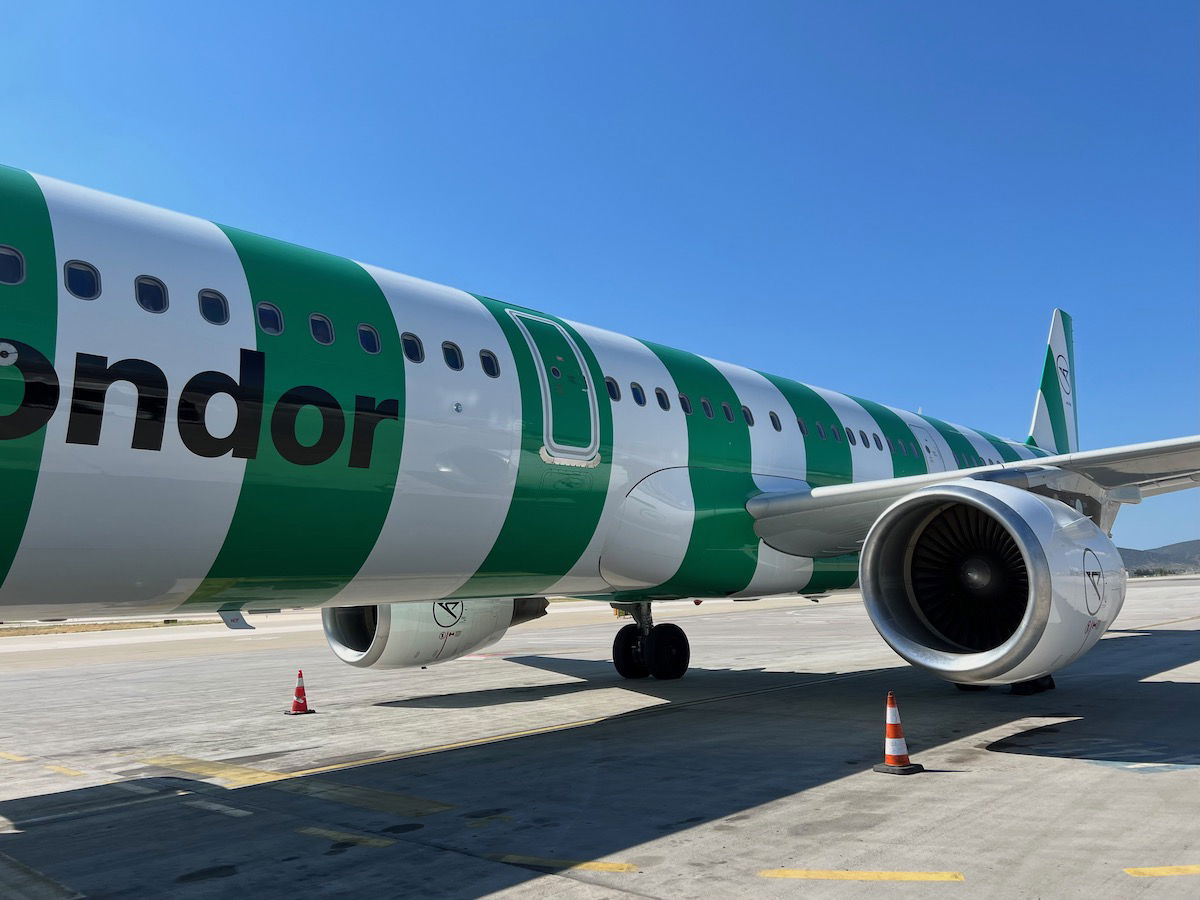 This development follows Condor announcing in mid-2021 that it would order 16 Airbus A330-900neos, which will join the carrier's fleet in the coming months. These planes will even feature some impressive interiors, which put Lufthansa to shame. Those A330-900neos will replace the carrier's aging fleet of Boeing 767s.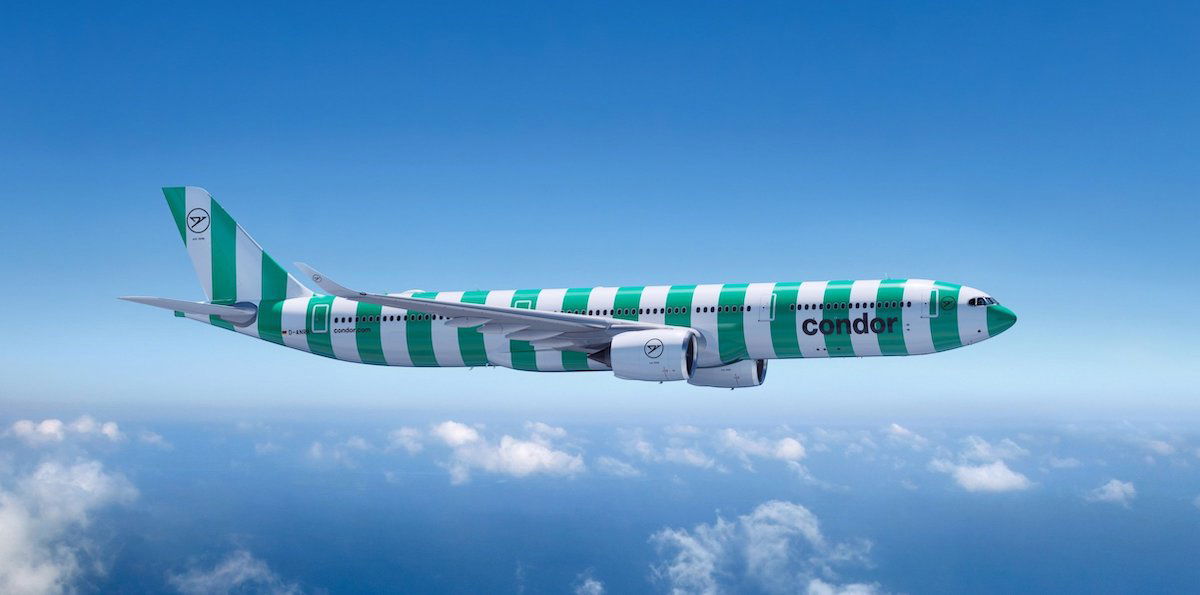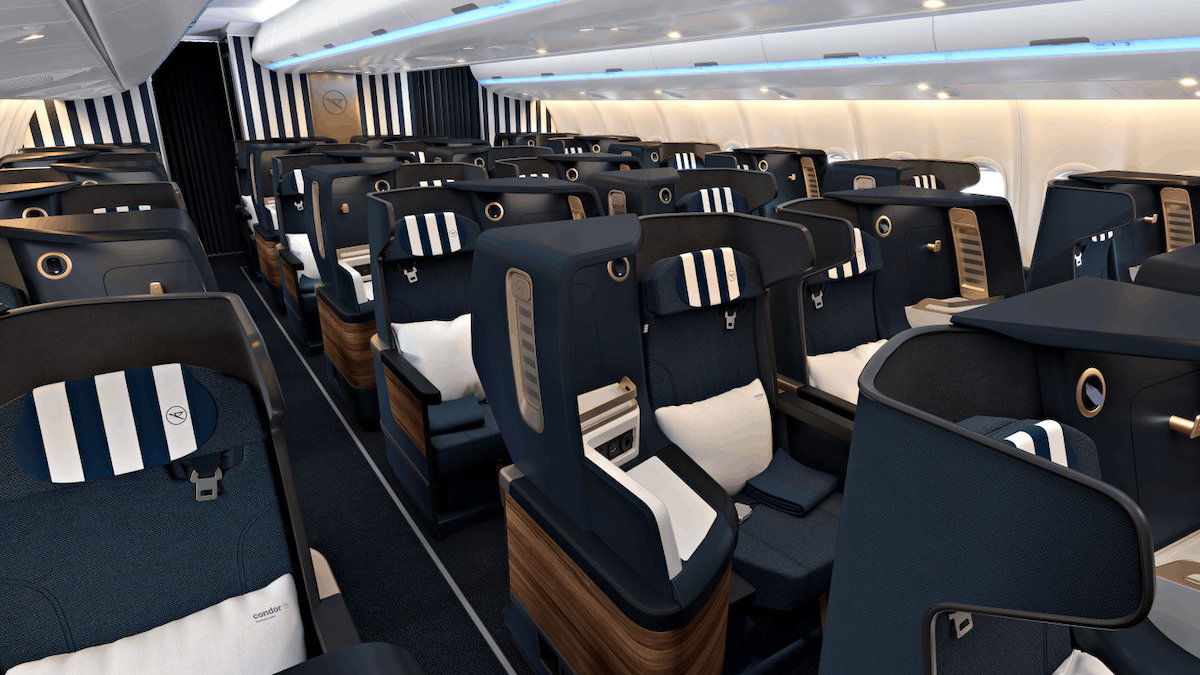 It's simply incredible to see how Condor is reinventing itself. In a few years, Condor will have one of the youngest all-Airbus fleets in the world.
Could Condor make its narrow body aircraft more premium?
Condor is increasingly going head-to-head against Lufthansa in more markets, rather than focusing exclusively on leisure routes. That's why it's so awesome to see that Condor is taking delivery of A330-900neos that will have a competitive product in all cabins.
That brings me to the question of what Condor will do with its A320neo aircraft interiors. Admittedly short haul planes in Europe are among the most bare bones out there, but I still hope we see some significant upgrades over Condor's current interiors.
I recently reviewed Condor's A321 business class, and it was a particularly bare bones business class experience (though was priced accordingly). Condor really has the opportunity to offer a superior onboard product to Lufthansa here. So here's to hoping that we see Condor install a divider between economy and business, add power outlets to seats, introduce Wi-Fi, and ideally have a bit more legroom than short haul planes currently have.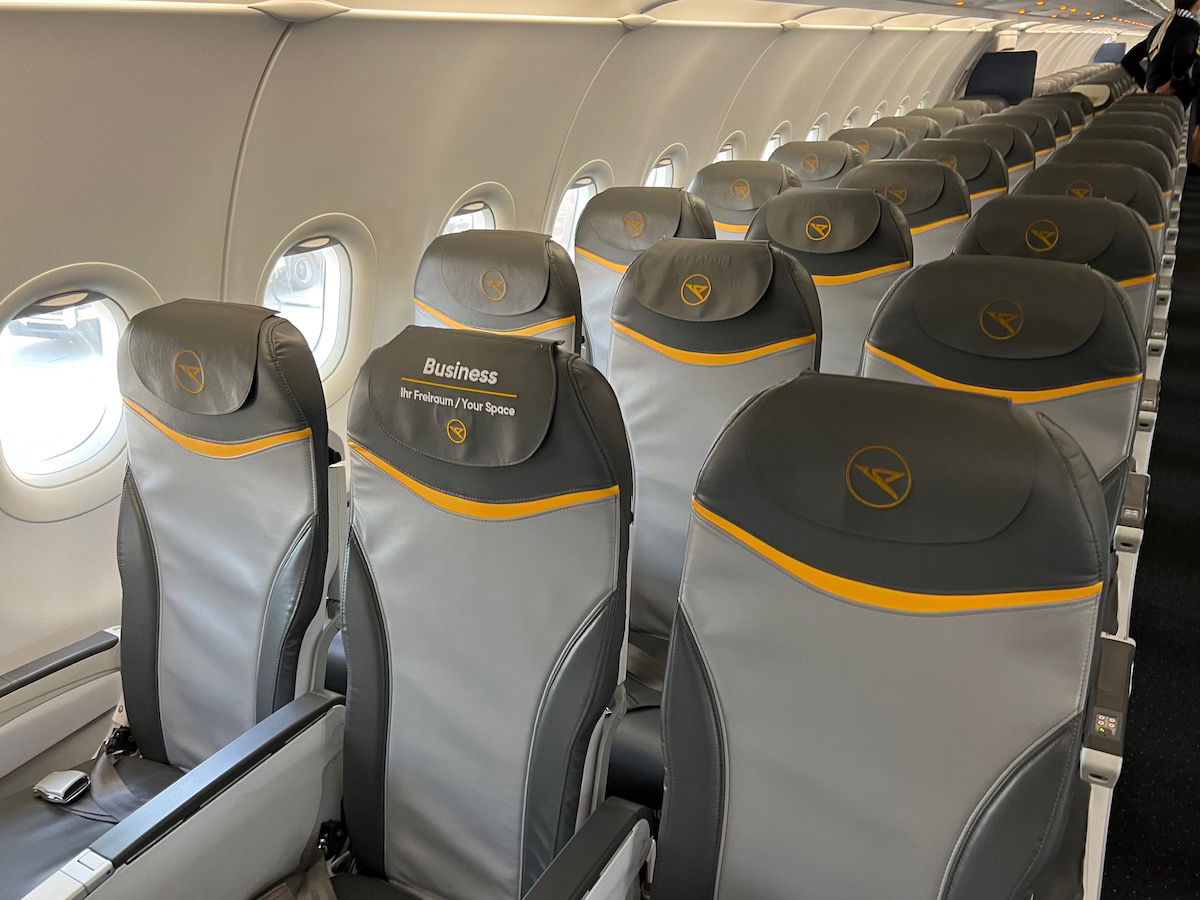 Bottom line
Condor has placed an order for 41 Airbus A320neo and A321neo aircraft, which will be used to replace the carrier's A320, A321, and 757 fleet. Between this and the A330-900neo order, Condor will be a completely new airline in three years.
I'm so happy to see Germany getting an airline that can compete with Lufthansa in more markets, as Lufthansa sure could use some competition.
What do you make of Condor's Airbus order?