It's official — Condor will be adding flights to San Antonio, and tickets are already on sale!
Condor adding San Antonio flights as of May 2024
German leisure airline Condor will be launching nonstop flights between Frankfurt (FRA) and San Antonio (SAT). This seasonal service will operate from May 17 through September 6, 2024. Flights will be offered 3x weekly (Mondays, Wednesdays, and Fridays) with the following schedule:
DE2136 Frankfurt to San Antonio departing 2:00PM arriving 6:25PM [Wed, Fri]
DE2136 Frankfurt to San Antonio departing 3:40PM arriving 8:50PM [Mon]
DE2137 San Antonio to Frankfurt departing 8:25PM arriving 1:40PM [Wed, Fri]
DE2137 San Antonio to Frankfurt departing 10:05PM arriving 3:20PM (+1 day) [Mon]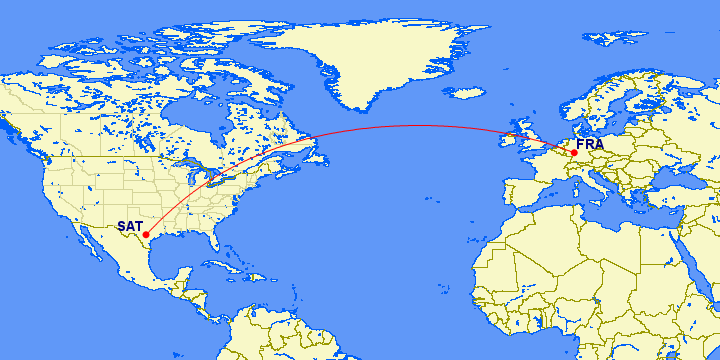 The 5,376-mile flight is blocked at 12hr10min to 12hr25min westbound and 10hr15min eastbound. Condor will operate the flight with an Airbus A330-900neo, featuring 310 seats. This includes 30 business class seats, 64 extra legroom economy seats, and 216 economy seats. Read my review of Condor's excellent business class.
This new route was first discovered by Twitter/X user @IshrionA, who does an amazing job getting scoops on new airline routes. I'm amazed by how he's able to get these — while there are some tools out there that might provide clues, I suspect he's just awesomely geeky, and constantly checking the websites of airlines for various updates. He had been hinting that a new long haul route would be coming soon. While he wouldn't say what the route is, he did give some hints, and it's clear he was correct.
This is a big win for San Antonio, but…
San Antonio Airport currently has no long haul service, so suffice it to say that a nonstop link between San Antonio and Europe is major:
Currently the airport's only international service is to Mexico, on Aeromexico, VivaAerobus, and Volaris; the airport hasn't even been able to sustain a link to Toronto on Air Canada
Southwest has a pretty decent point-to-point network from San Antonio, but other than that, most airlines just serve San Antonio from their hubs and focus cities
San Antonio is providing major incentives to any airline willing to add transatlantic service to the airport, including a minimum revenue guarantee. The airport in particular has been targeting a nonstop flight to Frankfurt and London. One has to assume that this is a major factor in Condor deciding to introduce this service. These incentives don't just come from the airport and government, but also from local businesses.
To me, these kinds of incentives always seem rather questionable:
More long haul air service does contribute to economic growth over time, so there's value to seeing more visitors, and having more direct links
In some cases, airlines take a chance on serving an airport they wouldn't have otherwise historically considered, and it works out great; for example, take a look at the increase in long haul service to markets like Austin (AUS) and San Diego (SAN) in the past decade
Unfortunately more often than not, these routes last for as long as the incentives do, and then they're cut, so the local government and local businesses are essentially just subsidizing tickets for a limited time; I know every airport thinks that airlines would benefit greatly from flying to said airport, but ultimately passenger numbers and demand don't lie
This is only a seasonal service, and the airline isn't even operating this route with a particularly long season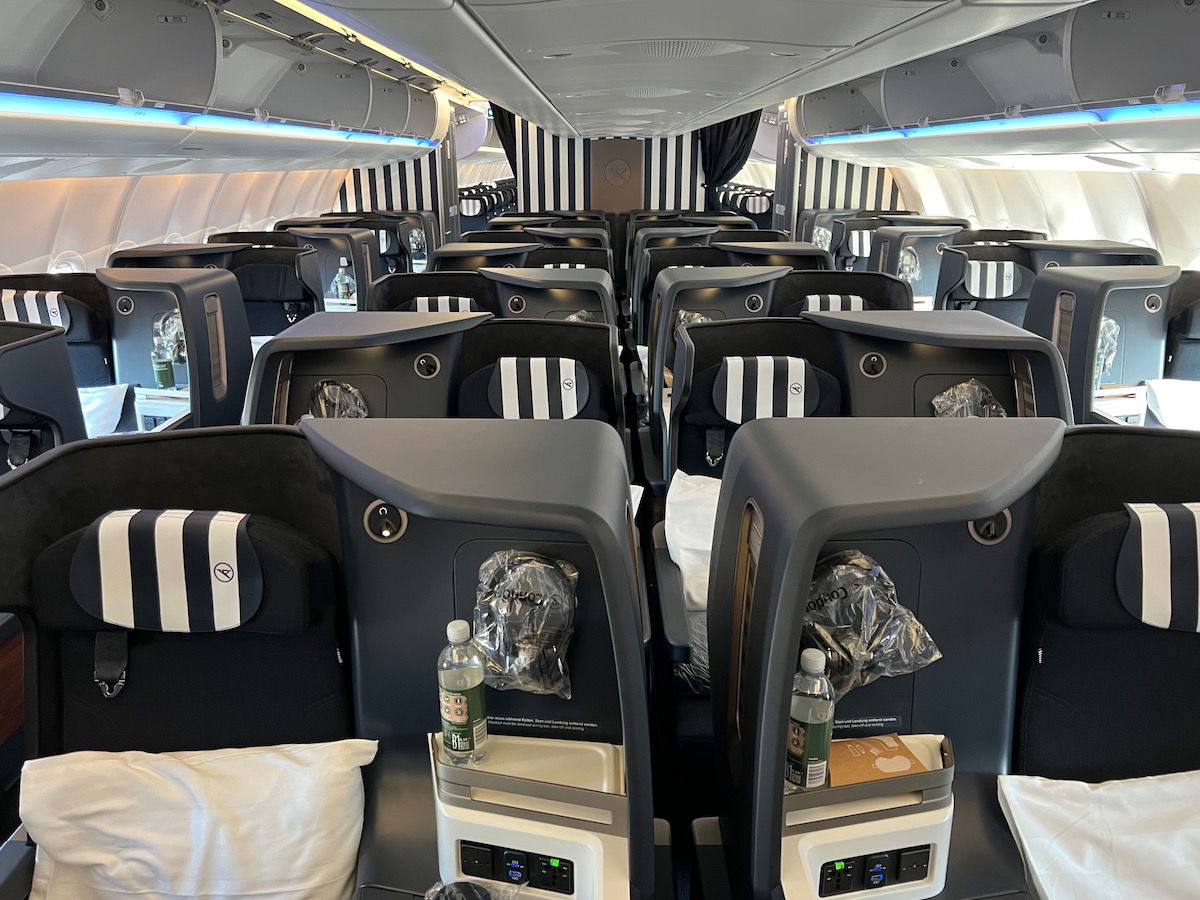 Bottom line
German leisure carrier Condor will launch seasonal 3x weekly nonstop flights between Frankfurt and San Antonio as of May 2024. This will be San Antonio Airport's first long haul service, so that's pretty major. I'm not surprised to see Condor launching this flight, given the incentives being offered. However, one has to wonder if this route will return after 2024 without further incentives.
What do you make of Condor launching Frankfurt to San Antonio flights?