While Emirates offers one of my favorite first class products in the world, for a couple of years now we've been hearing that they plan on introducing a new first class product, which they say will feel more like a private cabin in a railway car than what they offer now.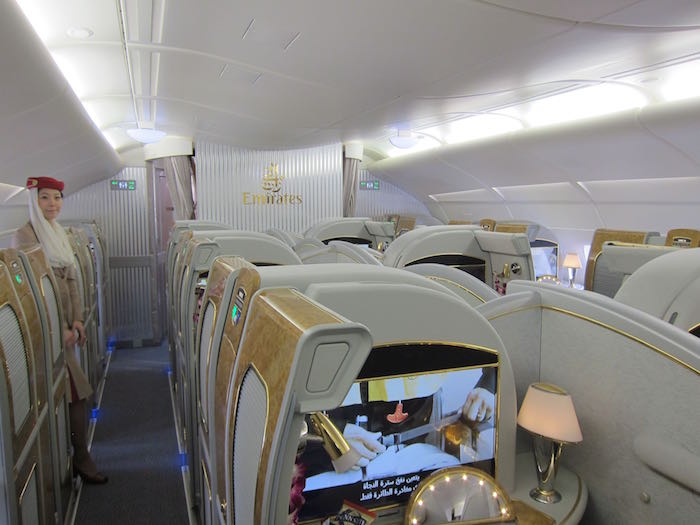 Emirates A380 first class
This announcement came in mid-2015, just shortly after their Abu Dhabi based rival, Etihad Airways, introduced their First Class Apartment.
For whatever reason we haven't heard more about Emirates' new first class product, even though it was initially supposed to be introduced in late 2015. Earlier this year, rumor had it that Emirates would introduce their new first class at ITB Berlin, but sure enough, that didn't happen either. The airline has been struggling financially and cost cutting, which has made me wonder if they put a new first class product on the back burner as well.
While there hasn't been much discussion of a new first class product for a while, FlyerTalk member m3red notes that as of December 1, 2017, Emirates shows a new seatmap in first class for their 777 flights between Dubai and Seattle. Currently Emirates' longhaul 777 first class cabins consist of a total of eight seats, spread across two rows in a 1-2-1 configuration.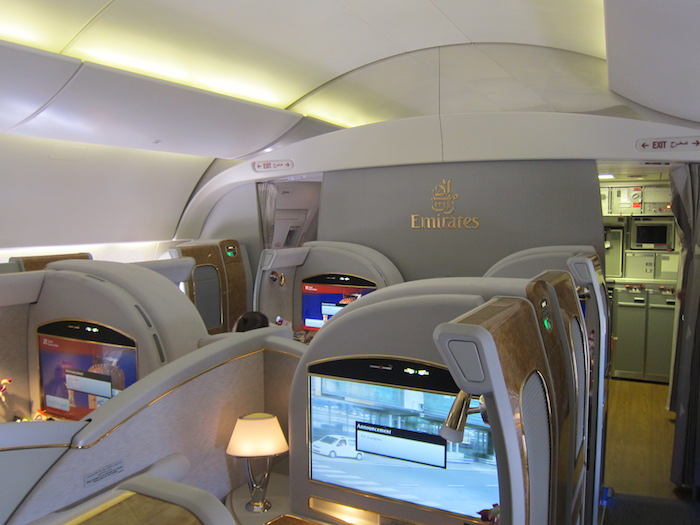 Emirates 777 first class
However, the new seatmap shows a total of six seats, spread across two rows in a 1-1-1 configuration. This would mean that the cabin will be roughly the same size as Cathay Pacific's 777 first class cabin.
Now, I suppose it's possible that this is a glitch, though a completely different seatmap showing across booking platforms would be an unusual glitch. I'm not sure if Emirates actually intended to upload the new seatmap yet, but I wouldn't be surprised if this is in fact representative of their new product, if/when it's introduced.
Furthermore, the 1-1-1 configuration would make sense, given the type of product they're promising.
Initially the first plane to feature Emirates' new first class product was supposed to be the A380, followed by the 777. It's possible that they'll start reconfiguring both soon, or it's also possible that they changed their minds, and are reconfiguring their 777s first, given that they also have a new business class product to install on those (which is still pretty underwhelming).
What do you guys think — is this a glimpse at Emirates' new first class product, or just a glitch?
(Tip of the hat to Points from the Pacific)