Last September I shared how we (temporarily) left Miami and flew to Berlin, so I wanted to provide an update on our living situation, given that it has been several months.
Long story short we're currently living in hotels — in this post I'll talk about why we're living in hotels, why I feel comfortable with this decision (in light of coronavirus), and why I've waited until now to share this.
Why we traveled to Germany in September 2020
To provide a bit of background, in September 2020 we gave up our apartment in Miami and flew to Berlin (I have dual citizenship). Why?
While my mom lives in Florida, she was in Germany for several months, and we wanted to be able to spend time with her; she had just finished recovering from 18 rounds of chemo and two surgeries after being diagnosed with ovarian cancer in 2019, only for coronavirus to happen, so understandably she wanted to see family for the first time in years, and also spend time somewhere that she felt safer
Ford and I bought a home in Miami and were supposed to be a couple of months from closing, so the plan was to head to Germany for a few months, and then we would return and move straight into our new place
Ford has been obsessed with studying German since last summer, and he took language classes for the entire time we were in Germany
We were ultimately happy with our decision to spend some time in Germany — we could spend quality time with my mom, Ford hugely improved his German, and in general, it got us thinking about the possibility of maybe living in Germany full time some day.
We hope to go back in the future (weather and coronavirus permitting), as Ford wants to again enroll in German classes (he has been taking classes remotely in the interim).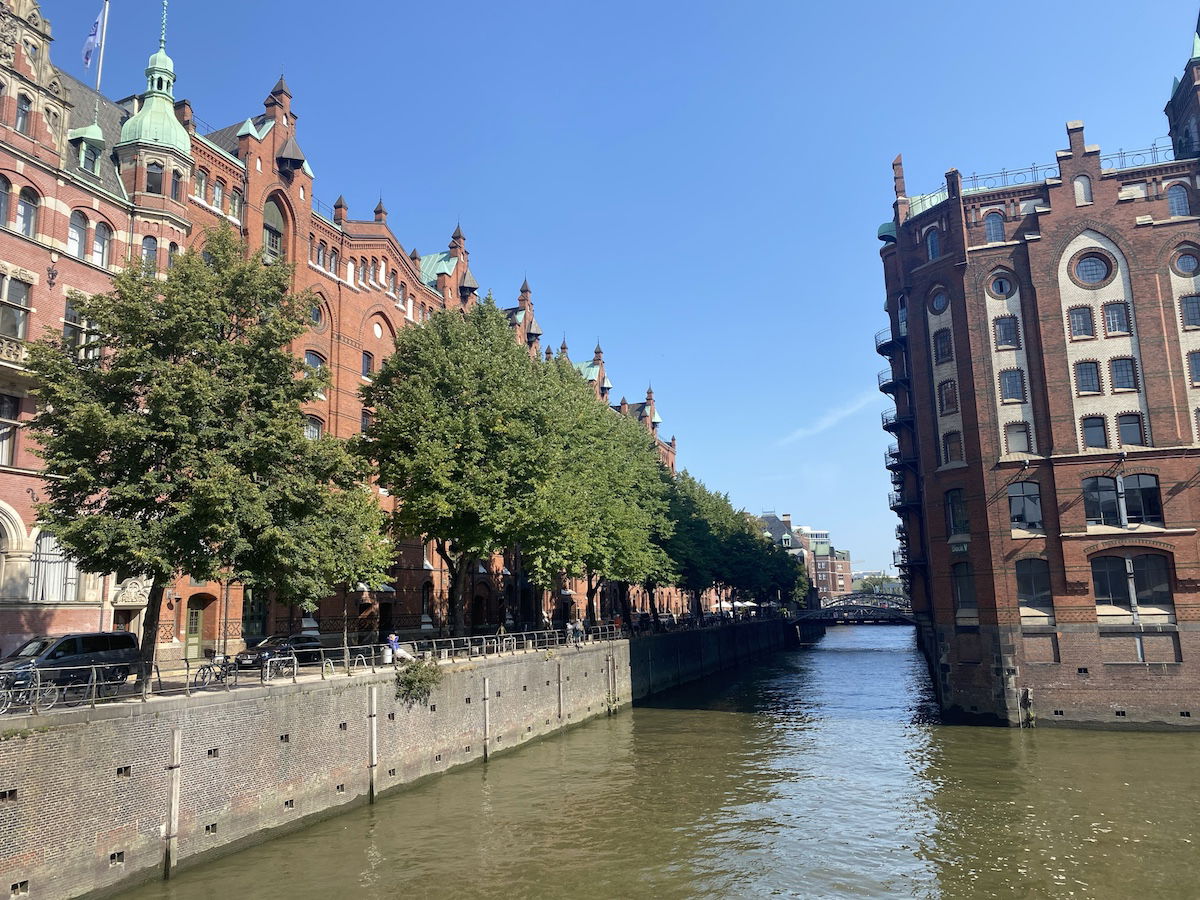 We had an incredible time with my mom in Germany
Why we left Germany in late 2020
Long story short, we decided to leave Germany in late November 2020. Why did we make that decision?
The place we bought in Miami was supposed to be ready to move into before the end of 2020 (that was already factoring in some significant delays), but due to the joys of new construction, we're still not living there, and at this point it looks like it's probably going to be another several months before we can move in
My mom also returned to the US as she continues to deal with her health situation, and we wanted to be closer to her
With Germany having gone into full lockdown and the reality of German winters, there just wasn't much keeping us in Germany at that point
If we were going to stay longer we would have had to get Ford a visa; while that's something we had planned to do, we decided against it given the complications and limited upside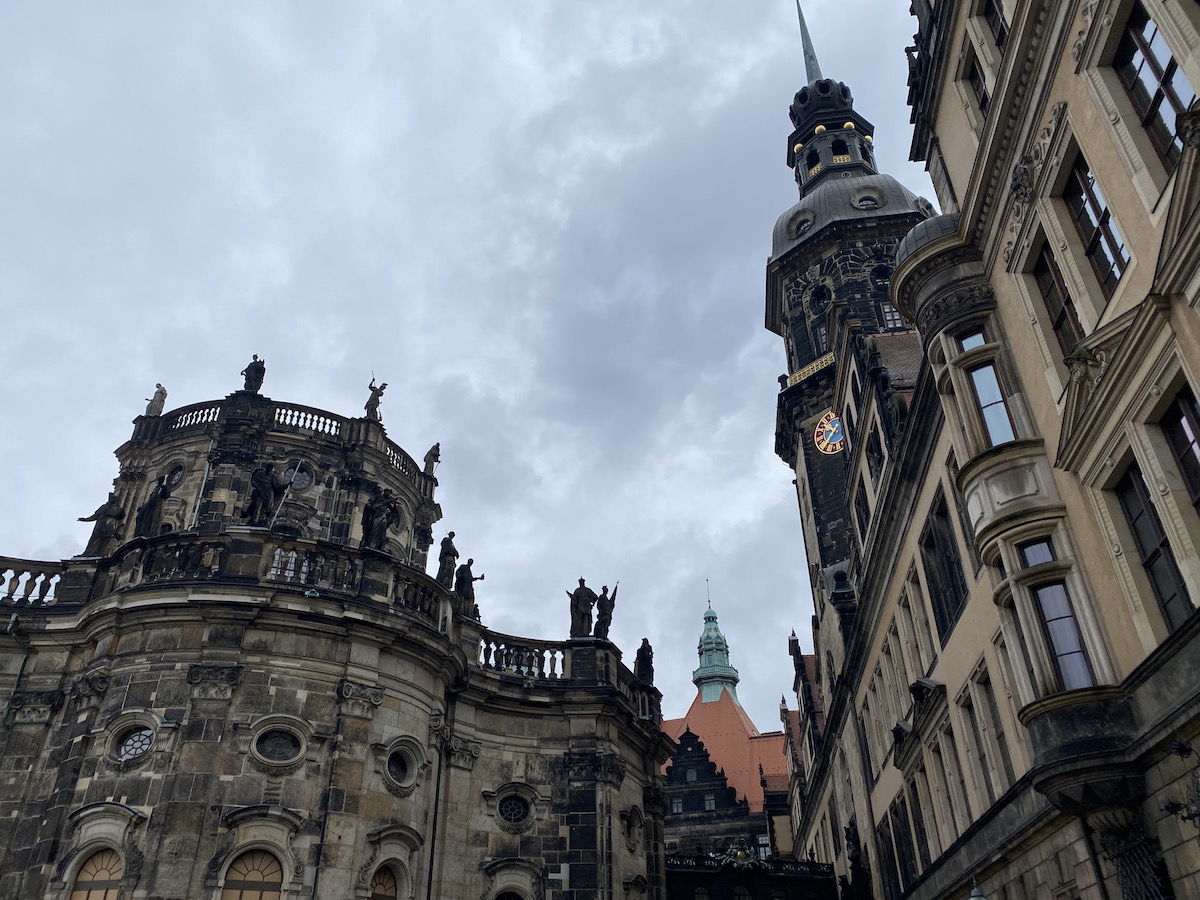 Germany is pretty, but winters are kind of bleak
Why we're living in hotels now
At that point we tried to decide our next move. The natural choice would have been to just try to temporarily rent a place in Miami, since that's our "home." However:
We'd really rather not be in Miami given the complete lack of restrictions in place
Because of the lack of restrictions and everything being open, Miami is way overcrowded, and finding anything decent wasn't easy
We didn't know how long it would be until our new place would be ready, and renting with an unknown end date isn't exactly ideal
Then we looked at renting a place elsewhere, but we ran into the issues you'd expect — anywhere with warm weather and/or opportunities to be outdoors had very little inventory.
At that point I proposed to Ford (well, and Winston) the concept of moving into hotels, at least as a trial. I lived in hotels full time when I met Ford, and I loved it. While it might seem counterintuitive, I figured this might be a surprisingly decent idea:
This gave us a ton of flexibility in terms of our potential move-in date, and also gave us flexibility as the pandemic continued to evolve
I wasn't sure if we'd actually feel comfortable living in hotels, but the beauty of this is that we could give it a try, and we could always change our course if it didn't feel right
The economics made sense, given that World of Hyatt has had some phenomenal promotions; furthermore, I'm inching ever closer to lifetime World of Hyatt Globalist status (which has tangible benefits), so if I'm going to spend money to live somewhere, it might as well count towards that
"Dad are we lifetime Globalist yet, and can we go home?"
Why I've felt comfortable in hotels
I feel like nuance is often lost when it comes to discussions about coronavirus. That point was really driven home for me late last year when a Facebook friend posted a picture of his (indoor) Thanksgiving dinner table that must have had 20 people at it, with that "stay home, save lives" badge.
Similarly, I feel like there's often a lack of a reasonable middle ground between the "don't leave your house" extreme and the "I'm anti-mask and anti-vaccine and open everything up to 100%" extreme.
Since the initial lockdown about a year ago (which I fully supported) I've made my position pretty clear — I think coronavirus is extremely serious, I don't want to get coronavirus, and most importantly, I don't want other (more vulnerable) people to get coronavirus. So my approach has been as follows:
I wear masks when in public, even when it's not mandated; it's such a minor and easy thing to do, and it works
I avoid social and close physical interaction with others; in fairness, I'm an introvert, so that wasn't much of a sacrifice for me 😉
I try to use common sense and not get myself into situations that make me uncomfortable, recognizing how most of the spread of coronavirus happens
We are extremely committed to not getting coronavirus; Ford and I haven't tested positive (including for antibodies), and neither did anyone else in our family; fortunately everyone else is our family is vaccinated at this point
We've sought out hotels that are pet-friendly and have good suite upgrades
With that in mind, I've been quite happy with our decision to move into hotels. While I'll talk more about the specific hotels we've stayed at in separate review posts, let me share a few general thoughts:
Most of the hotels we've stayed at have been extremely empty, so I feel much more comfortable there than the nearly fully occupied apartment building we lived in previously
Our destination & hotel choices have been more driven by where we can get a suite that provides a comfortable living situation and where we'll feel safest, rather than where we actually want to be as "visitors"
For us a hotel is ultimately just another form of housing, and we've primarily ordered food via UberEats or Postmates
We've limited how much we've moved around; we typically stay at a hotel for several weeks, rather than several days
We do miss many comforts of home — Winston certainly misses having more space, I miss Ford's recently acquired cooking skills, and there's something nice about the consistency of having a home
That being said, I've been pleasantly surprised by my findings from all of this — I have a new favorite upscale hotel chain, I've fallen in love with a couple of cities I had never previously been in, and I have a new least favorite hotel in the world
Very empty hotels usually have very empty gyms!
Why I haven't shared this until now
I've been living in hotels few a few months now, so why haven't I explicitly written about it yet? There are a few reasons, to be honest.
First of all, I'd rather not get into more details publicly right now, but I haven't felt comfortable sharing my location lately (or right now, for that matter). For the time being I'm writing about stuff after the fact. The joys of the internet…
Beyond that, though, the tone just hasn't felt right. Suffice to say that it's an awkward time to be a travel blogger. I feel comfortable with what we've done, and I personally wouldn't discourage anyone from doing the same. However, I also recognize that:
Reviewing these kinds of experiences comes with some level of responsibility, since people ultimately read what they want to read; I don't want to post a review of a place, only to encourage someone to go there without taking any precautions or using common sense
Frankly I think discussions around travel and coronavirus have been rather toxic, with some people wanting to label anyone who admits to leaving their home a "super spreader"
The good news is that I'm hoping we're turning a corner here. Widespread vaccination is coming (at least in the US), and hopefully within a few months people can travel the way they want to without any sort of major restrictions, at least within the US. I look forward to sharing my experiences over the past few months, and hope you guys find them useful.
Bottom line
Due to a variety of factors — the most significant of which is a seriously delayed new home — we've been living in hotels for the past few months. Given our situation, this has turned out to be a good option for us, as we've felt extremely safe (given that hotels in places we've stayed have been mostly empty), the economics have made sense, and this has given us valuable flexibility.
I'll be writing several hotel reviews over the coming days and weeks that highlight some of the places we've stayed, so stay tuned for those, because I have some new favorite hotels, and some new least favorite hotels.