Hallo aus Deutschland! It has been a busy couple of weeks, so let me provide a bit of background, as I'm about 5,000 miles from my usual home of Miami, and will be for a while…
My mom has been in Germany for months
Earlier this summer my mom made the decision to return to Germany for an extended period of time.
For a bit of background, in May 2019 my mom was diagnosed with ovarian cancer. After 18 rounds of chemo and two surgeries where she endured more than I ever could, she is doing better than we could have ever hoped, and we couldn't be more grateful for that.
While many of us started self-isolating in March, my mom has basically been doing so since she got diagnosed last year, given her chemotherapy. She has finally gotten some quality of life back in recent months, and then coronavirus happened…
She also lives in Florida, and a few months back she made the decision to return to Germany for a variety of reasons (for what it's worth, she's a German citizen and US permanent resident):
First and foremost, she felt safer in Germany than in Florida, given everything going on; Florida became the coronavirus hotspot, and she lives in a building where she has to take the elevator, so she just completely stopped leaving home
Most of her family and friends are in Germany, and she hadn't been able to see them during her treatment
Even though coronavirus is obviously also a thing in Germany, it's more under control. My mom has been really happy here, and I'm thrilled she made the decision she did. Frankly, a year ago she thought she'd likely never make it back to Germany to see her relatives and friends, so that has made this all the more special.
Why did we decide to come to Germany?
In July we traveled to Turkey, which was our first international pandemic trip, and on the way home we stopped in Germany to visit my mom. I'm lucky enough to have dual citizenship, which allows Ford and me entry into the European Union. Of course we got tested upon arrival, as is required for everyone arriving in Germany from a "high-risk" country. It was so great to not only see my mom, but also to see her so happy.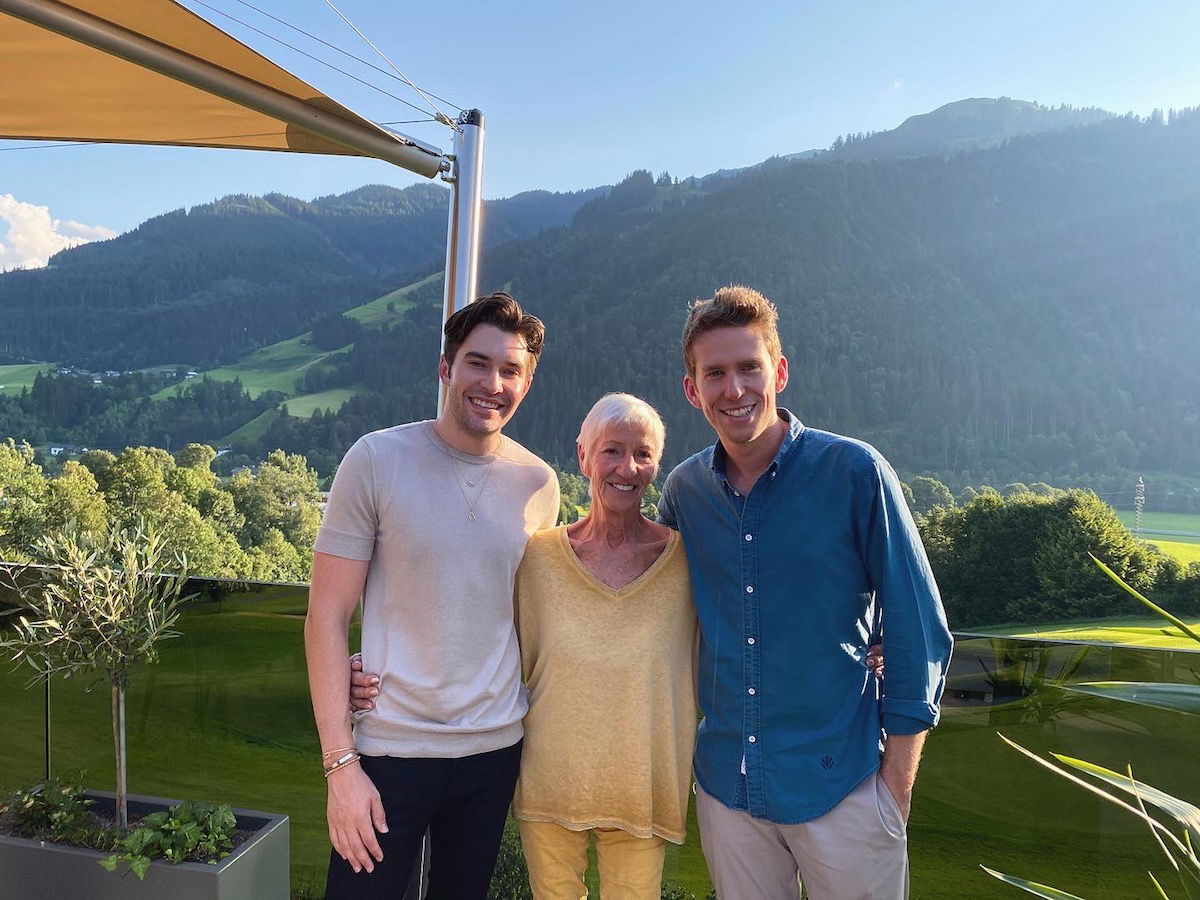 Ford loves languages, and when we arrived in Germany he started studying German… and he hasn't stopped since.
Fast forward several weeks, and we've relocated to Germany. What exactly caused this? For one, there were a few factors that gave us a lot of flexibility we didn't initially think we'd have:
We were supposed to be moving next month (to a new place in Miami), but the timeline for that has been delayed by several months due to coronavirus
The lease was up for both the apartment we were living in and for our car, so we had the flexibility to go anywhere
Ford, Winston, and I packed our bags (well, Ford and I packed bags, and Winston just kept taking his toys out of suitcases), and put our remaining belongings in storage for the time being
For at least the next few months we're not in any way tied to Miami. We've rented a place in Germany for at least the next couple of months, so how did we arrive at that decision?
Going to Germany would allow us to spend more quality time with my mom
Ford wants to become fluent in German, and like I said, he has been studying for hours per day since we returned to the US in early August; he has even enrolled in over four hours of daily German lessons for the next couple of months (suffice to say that one of us loved school back in the day, while the other hated school…)
As a young kid I spent my summers in Germany, though as an adult I've spent very little time here; I look forward to speaking more German again, and also seeing family beyond my mom, which I largely haven't seen in a few years
There are a few other considerations, but I think those are the main points…
Bottom line
We're not sure exactly how long we'll be in Germany for, but it will be for at least several weeks. We've rented a place in Berlin for the immediate future, but after that we may try another German city, depending on how things go. We still don't know exactly when our new place in Miami will be ready.
I'm excited about this in the sense that it's an adventure and something we'd probably never otherwise do, as I'm a creature of habit and hate moving. However, the above factors combined, along with the ability to spend time with my mom, made this the right decision for us at this point.
Now, don't get too jealous. We're not going to Berlin in summer, where the weather is perfect while it's painfully hot in Miami. Rather this was a counter-seasonal "move" — within a few weeks we'll have given up the beautiful winter of Miami for the dark and cold winter of Berlin. I intentionally avoid cold weather at almost all costs, so I'm curious to see how that goes.
I'll be sure to write about our experience here, including my take on how coronavirus is being handled, what it's actually like "living" here for more than a few days in a hotel, and I'll also have the occasional hotel review for when we travel somewhere nearby (though we rented a place specifically so that we wouldn't be encouraged to move around too much, and so that we can actually get to know this city).
I suppose one travel related experience I should review is the opening of the new Brandenburg Airport in the coming weeks. After all, this is quite a historic occasion…
If anyone has any Berlin tips, I'd certainly welcome them!