Today marks 10 weeks of social distancing for us, and in this post I wanted to briefly talk about a couple of ways our lives have evolved for the better during this time (aside from Winston thinking this is the greatest thing ever).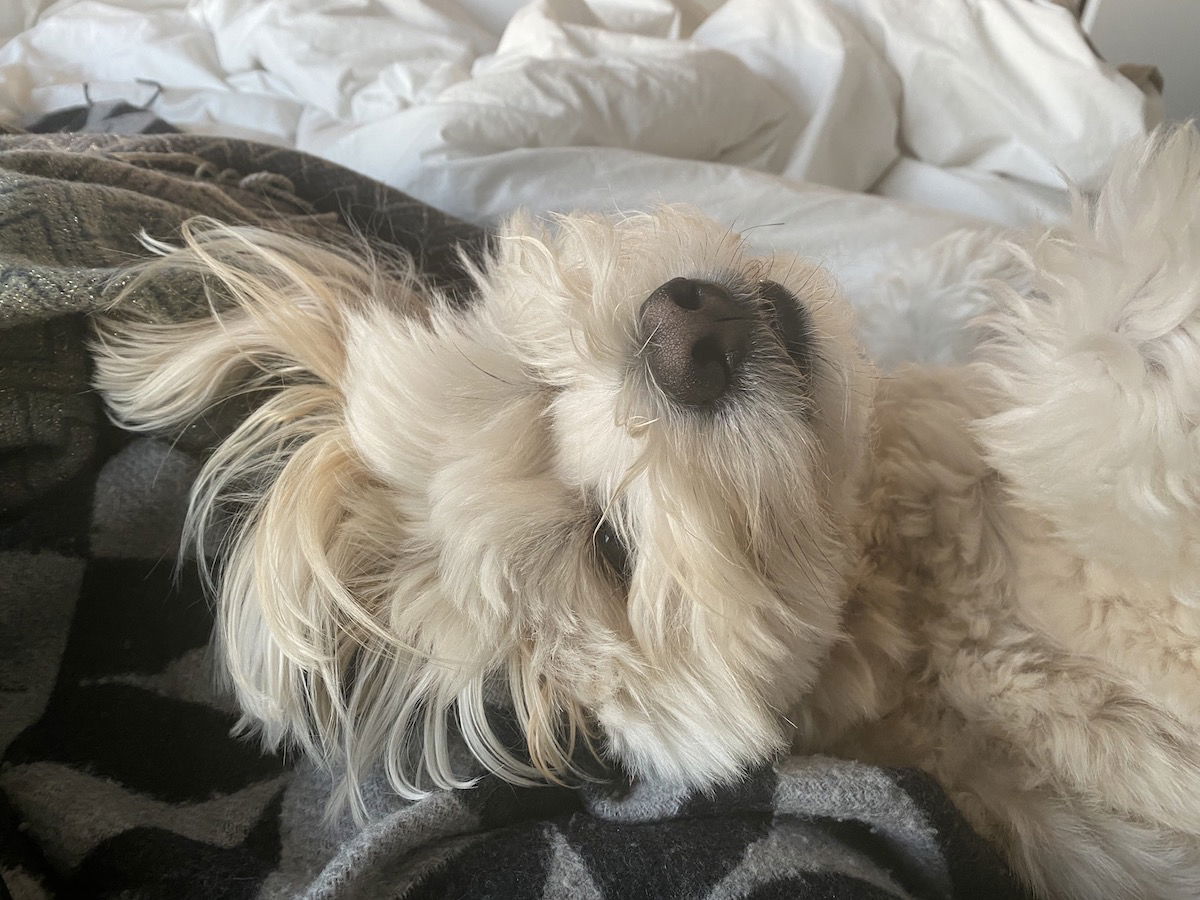 I think we're all focused on the negatives of how much this situation sucks, but at least personally a couple of positive things have come from being at home for this long. I'd also love to have you guys share any changes you've made during this time that have been for the better.
How our lives have evolved over the weeks
Let me start my acknowledging that Ford and I have it relatively easy compared to some others during this pandemic, and I don't want to take that for granted or overlook that:
We've both long worked from home/remotely, so there was no major adjustment required in the way we work
We don't have kids (yet), and I recognize that this situation is even more challenging for those having to work and homeschool their kids
We've been saving for a rainy day, so we're lucky to have some money saved so that we don't have any immediate financial problems
When we first started social distancing we expected it would only last a few weeks, as I think so many people did. Frankly at first we kind of just decided to make the best of it — we started having cocktails almost every night (I enjoyed getting into cocktail making), we stopped working out (since gyms are closed), etc.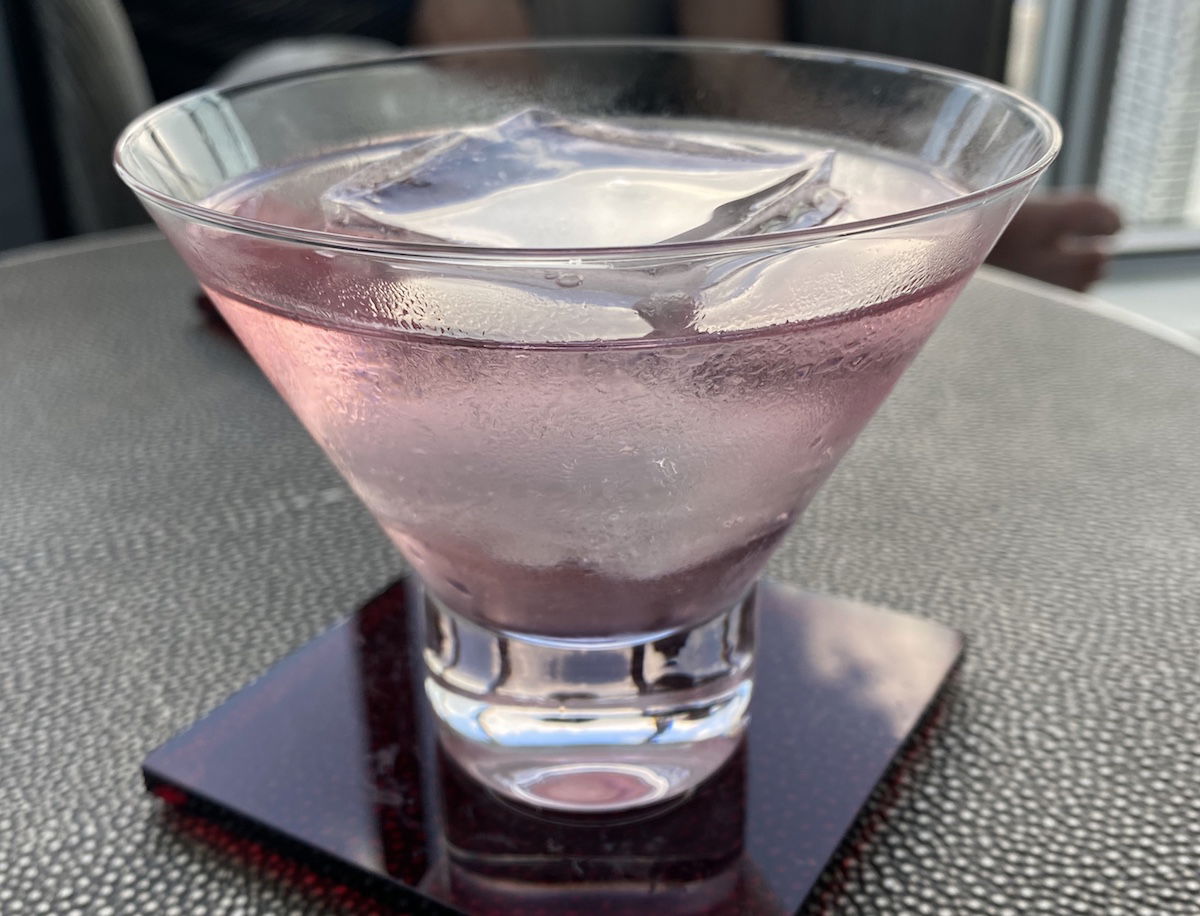 But as it has increasingly become clear that this is the new normal (or at least that there will be no full return to the previous normal anytime soon), we've changed our approach to things, and I couldn't be happier about it. There are two primary ways our lives have evolved, both of which I hope are at least semi-permanent.
Ford has basically become a chef
Truth be told, before this all started we didn't cook anything. Not even eggs. We typically ate in one of three ways:
We'd go to restaurants
We'd order food for delivery
We'd use a local meal delivery service that essentially offers healthy and bland meals that you microwave, including things like chicken breast, salmon, etc., all with very little flavor
While I know that's a bit ridiculous, the reality is that we were both really busy, and also traveled all the time, so getting into cooking was never a priority. Well, that has completely changed in recent weeks. Unfortunately I'm incredibly uncoordinated, so wouldn't trust myself in a kitchen in a million years, but Ford has basically become a chef, and he loves it (and I love that he loves it even more).
Tiffany got me an Instant Pot for my birthday back in April, and our lives have been changed ever since. Ford has started cooking — typically two meals per day — and I've been blown away by how good the food has been.
From an avocado egg toast…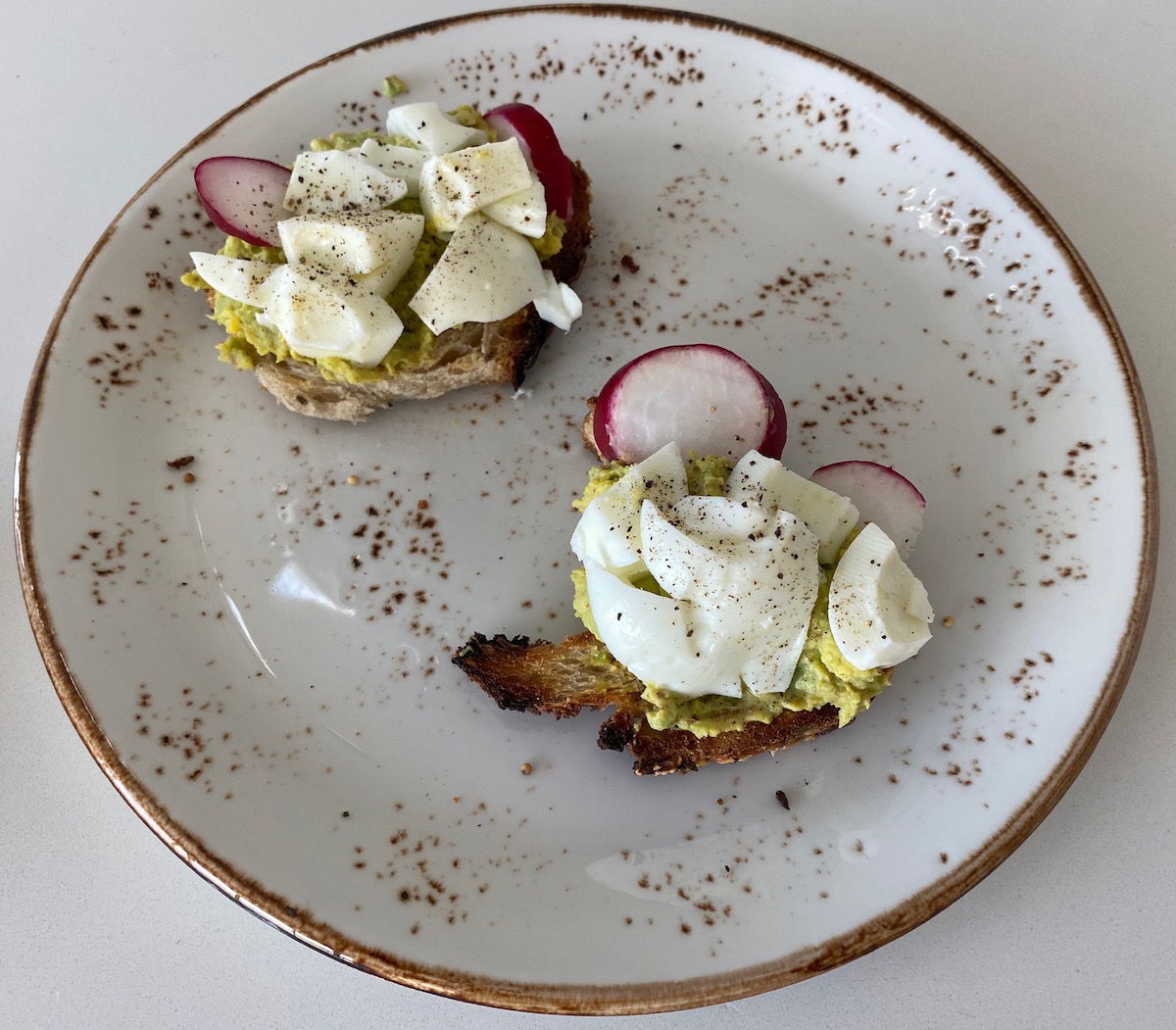 To sweet potato soup…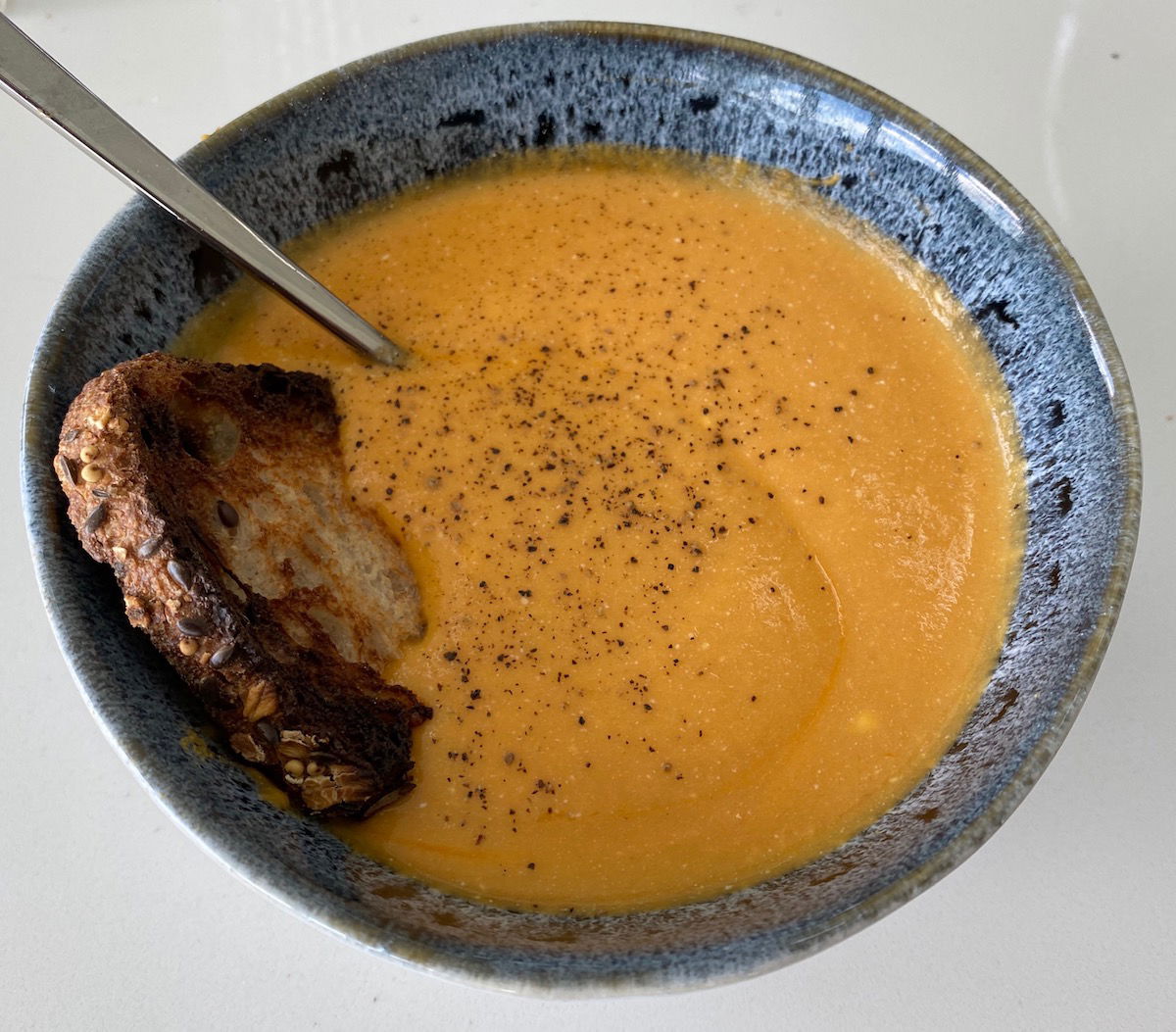 To Greek lentil soup with a fried egg…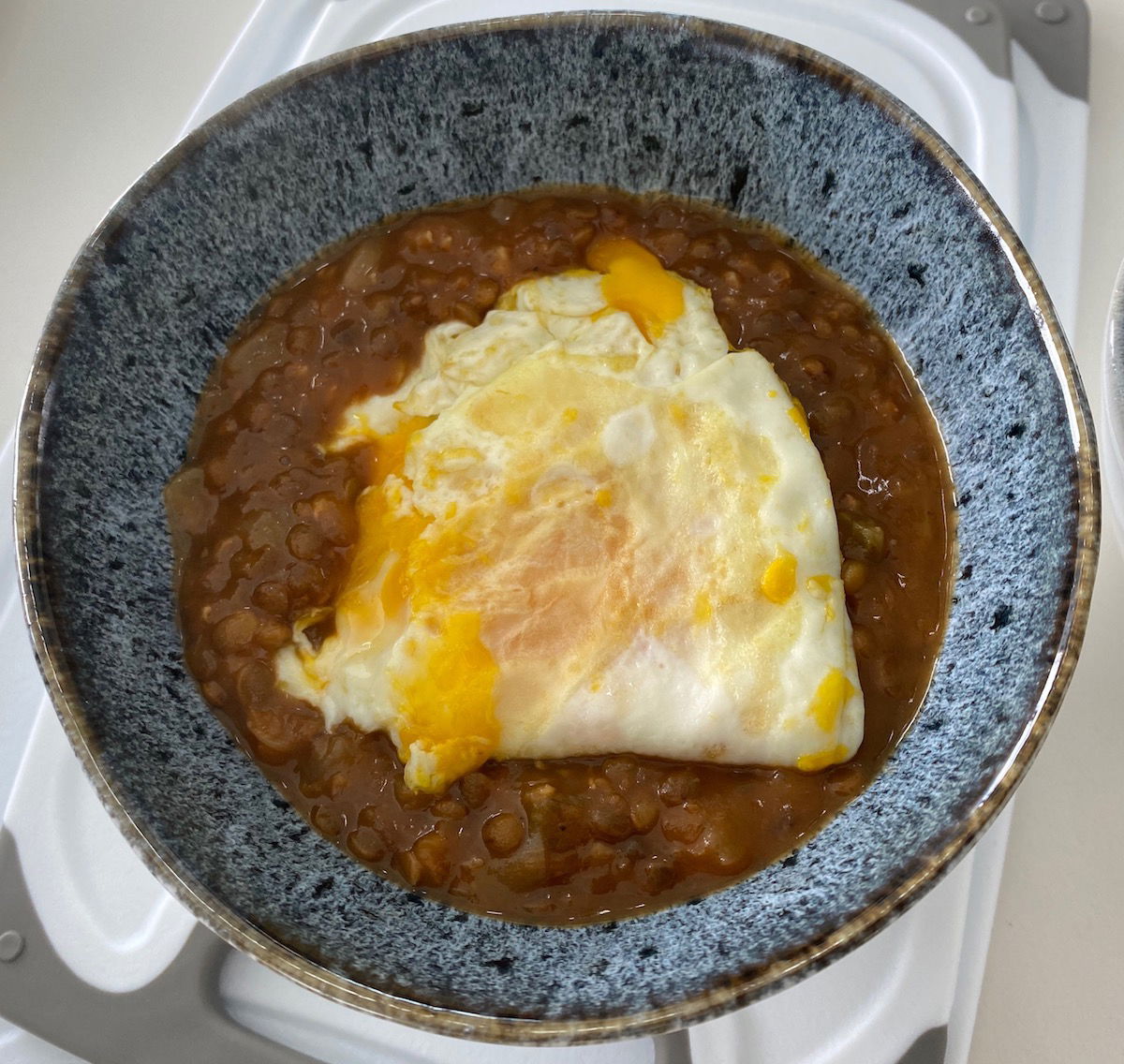 To spaghetti squash…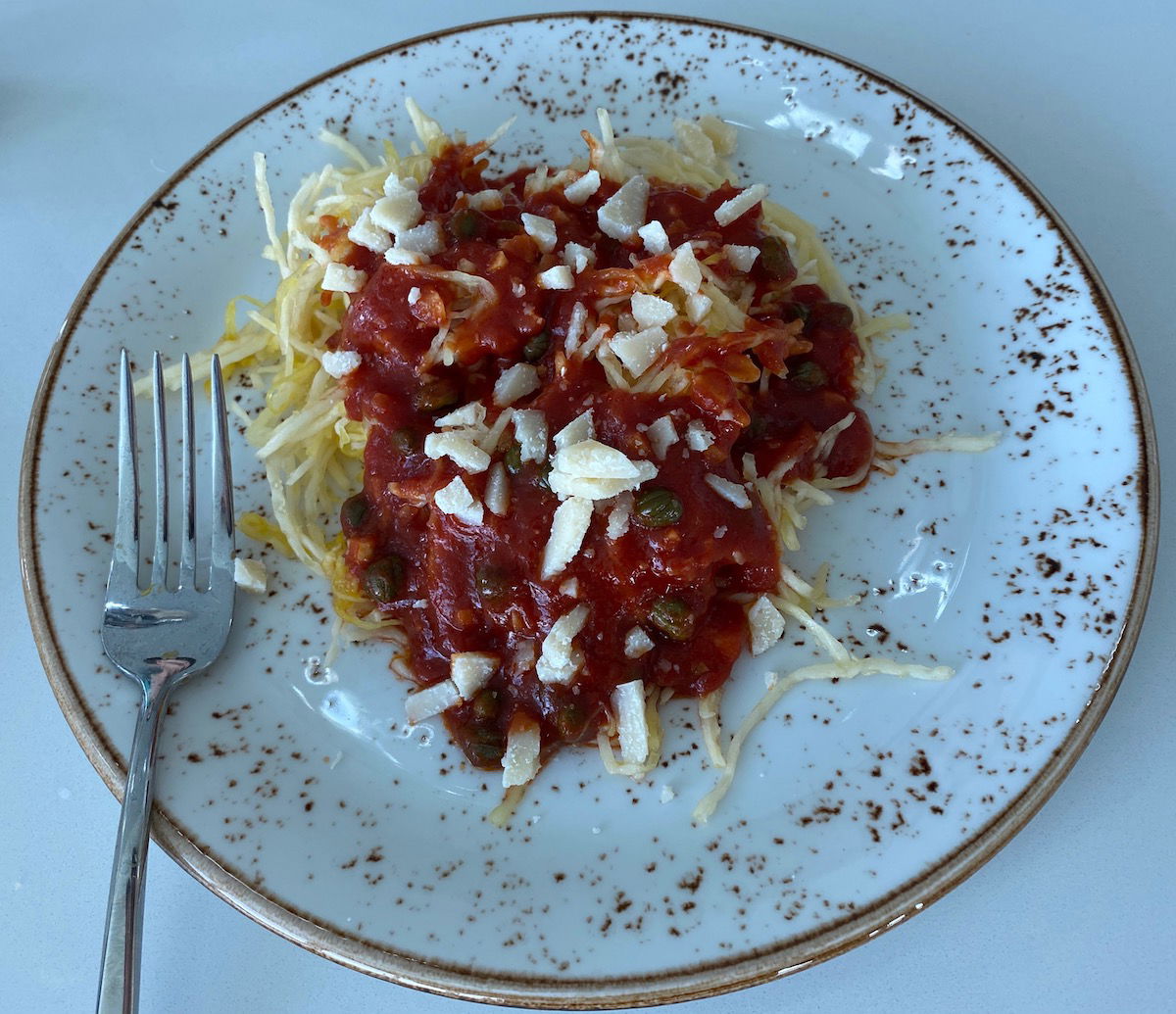 He has really been doing it at all. At 5:30AM this morning our Instant Pot beeped, because apparently the chickpeas he was soaking overnight were ready. Spiced chickpeas are on the menu for this afternoon.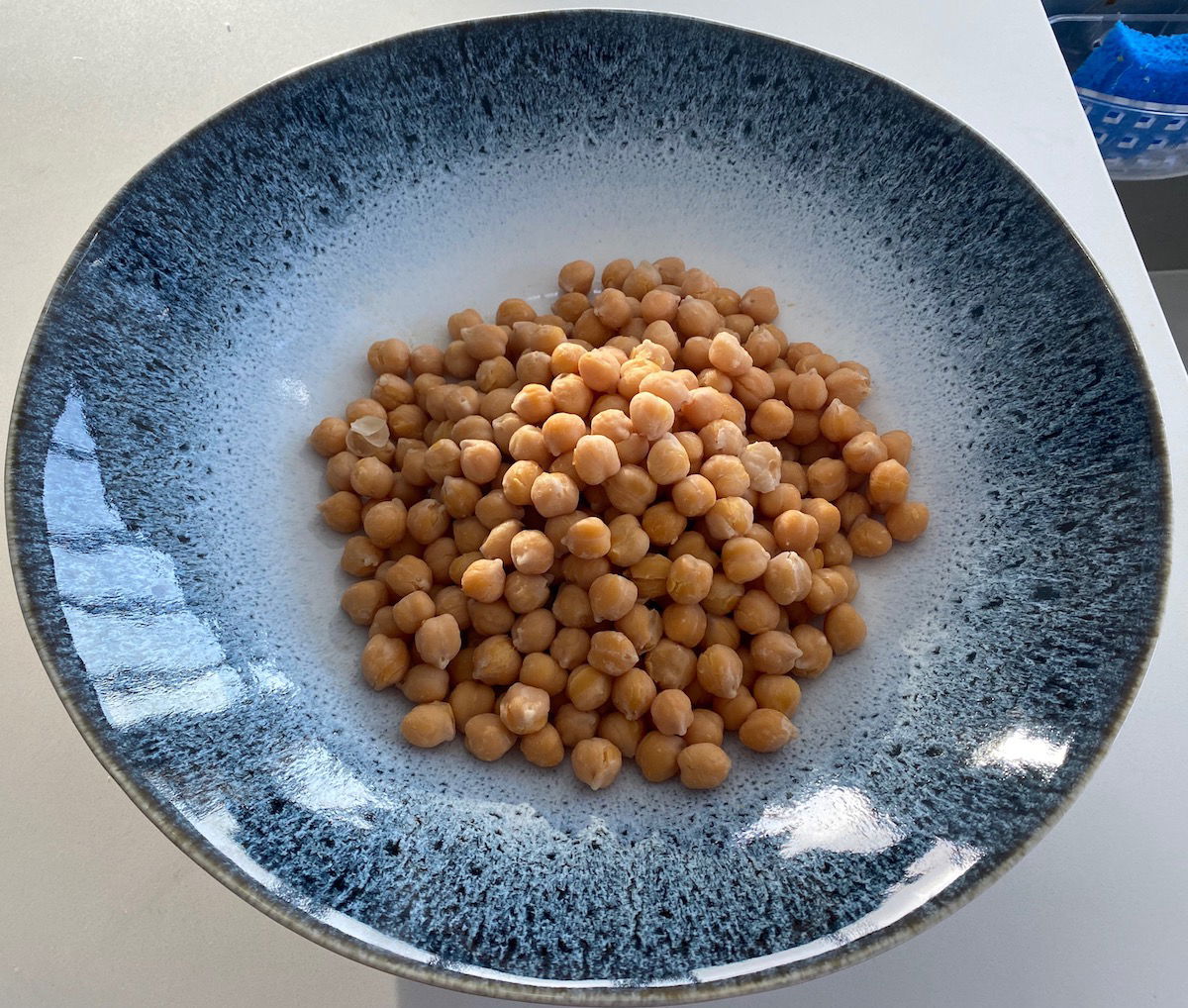 Honestly, everything has been so good. I realize there's probably some room for improvement with presentation (that's on me), but I wasn't photographing the above with the intent of posting it (rather I was photographing it for my dad, since we exchange meal pics).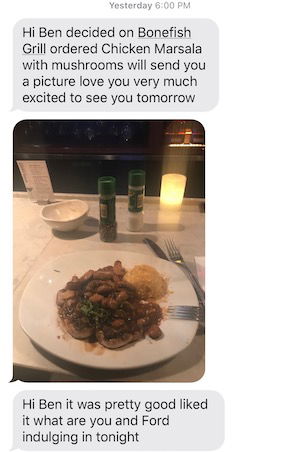 I can't even begin to say what a game-changer it is to have home cooked meals — they're healthier, they're tastier, and they're cheaper as well. I'm grateful that us being forced to stay home has caused us to finally change our eating habits.
Along those lines, does anyone know an actually healthy cookie recipe, or hell, any other healthy-ish dessert? We're really craving dessert, but I feel like the "healthy cookie recipes" and other desserts I'm finding online are still too unhealthy, so I'd sure appreciate some creativity there!
I also think it's probably time to update our credit card strategy, as bonus points on restaurants aren't nearly as important as bonus points on supermarkets, which represents a reversal for us.
A new approach to being healthy
As anyone who travels frequently can attest to, it's really tough to stay healthy while on the road. As mentioned above, at first we weren't working out and were drinking almost every day, but a few weeks ago we decided to make some changes.
I figured if there's ever a time to try and adopt healthy habits it's while at home and not traveling.
About 2.5 weeks ago I started intermittent fasting. I don't actually know why — I had heard about it before but never really considered it, but I figured if there was ever a time to try it, this was it.
For those of you not familiar, the idea is that you only eat over an eight hour period every day, and then "fast" (only drinking water) for the other 16 hours. I'm surprised to be saying this, but this is probably my favorite diet I've ever been on:
At first it was hard to go 16 hours without eating, but at this point I'm used to it; we're breaking our "fast" in about an hour and I am feeling very hungry at this point, but not uncomfortably so
It has really simplified my life, since previously I'd walk by the pantry every half hour to take a look, while now I don't even bother during the 16 hours where I'm not eating
It has stopped me from drinking, since I can't drink anything other than water outside my eight hour eating period
It's easier than other diets in the sense that there are no real restrictions on what you can eat, though I've naturally found myself being less hungry and eating healthier
I've combined that with running at 5:30AM most mornings, and so far have lost about five pounds (which probably covers weight gain from the first several weeks of no exercise and drinking), and more importantly I feel good. It's something I could see doing long-term while at home, though it's much trickier when traveling.
To be clear, I'm not trying to sell some fitness pyramid scheme here, and I'm not even saying other people should do this. Rather I just want to share my experience, that I'm happy with the results, and in particular feel that this is sustainable, which isn't the case for most types of diets.
Bottom line
Life is hard for a lot of people right now, and I don't want to minimize that. Rather I wanted to share a couple of positive things that have come out of being forced to be home for this long.
Home cooked meals are basically the best thing ever, and I've been enjoying intermittent fasting. It was tough to get out of the habit of eating unhealthy and drinking every day, but now that I've done that, I'm happy with the results.
I'd love to hear any positive ways your lives have changed as a result of being home, because I think we often don't take enough time to appreciate positives that can come from a negative situation.