Note: I wrote this post on Sunday afternoon, as family members were sending me news stories from Jordan. On Monday, of course, we saw incidents in Ankara, Berlin, Zurich, and Brussels, amongst others. My intent is not to minimize the experiences or concerns of those other cities by focusing on Jordan, and I think some of these thoughts are more broadly applicable anyway.
I'm not sure if I've mentioned it here or not yet, but my husband and I are heading to Jordan next week. We've had the trip outlined for almost a year, but only told our parents about it recently. They tend to worry about anywhere they perceive to be a non-conventional destination, or anywhere they think "has a bad reputation."
They were surprisingly fine with my trip to Azerbaijan though — possibly because they don't know anything about the country.
So it wasn't surprising that throughout the day on Sunday, we received numerous texts about the events in Karak, Jordan. Karak is between Amman and Petra, and thus is off the "known" radar for many people who haven't been to Jordan. There's a fantastically preserved Crusader-era castle there though, so it does draw a fair amount of tourists, and it's a city we're definitely planning on stopping in.
Nor was it surprising that they were asking if this recent news meant we would be canceling our trip. But I think they were shocked at how adamant we are about going.
The whole exchange made me think more about how and why we travel, and why continuing to travel is so important to me, despite the potential safety concerns.
We are more at risk when we travel
Sometimes I'm tempted to respond to parental concerns about somewhere I'm headed with the "violence can happen anywhere" argument. After all, we have a not-insignificant number of gun deaths in the U.S., and on occasions other countries have warned their citizens to be cautious when traveling here too.
But the reality is that all of us are more vulnerable when we travel.
Not necessarily for something as extreme as being targets for terrorism, though that can of course be a factor, but there are things we have an automatic understanding of in our home towns that are less intrinsic in foreign environments. Where to go (or not go), how to use (or not use) public transit, what behaviors are acceptable and which are dangerous, etc.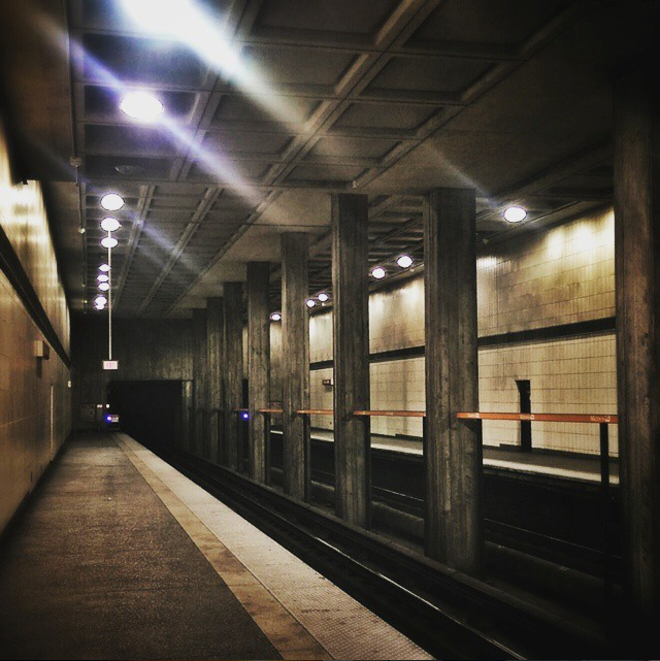 Subway platform — safe or unsafe?
It's harder to be "aware of your surroundings" or to "avoid dangerous circumstances" when you don't have a baseline for normal.
And if something does go awry, we're less prepared to deal with it in a foreign environment.
Think of the last place you visited, or the next place you're going. Which are the "bad" parts of town? Do you know how to contact emergency services? What do you do if you hear sirens? Can the police be trusted? Does that answer change based on your gender/ethnicity/class/native language? What are the protocols during extreme weather events or earthquakes? What happens during an extended power outage?
Very few of us are prepared to handle any type of unpleasantness abroad at the same level of proficiency as we would at home. I tend to think being aware of this disadvantage and adjusting behavior accordingly is more useful than not traveling at all.
Research versus conventional wisdom
I can't even estimate how many trips to Europe we helped cancel this July after the attacks in Nice and Istanbul. And while I would never encourage anyone to go anywhere that made them feel uncomfortable, the flip side of that is that some people assume that if a destination isn't making the news, it must be safe.
In many cases though, the opposite is closer to the truth.
I'm leery of visiting much of Turkey right now, for example (though I'll be happily connecting in Istanbul this trip). Not because it's necessarily "less safe," but because the censorship happening in the country makes it difficult to know what is actually going on. And I'm not saying that you shouldn't go to Turkey — I just don't feel as comfortable traveling someplace when I can't make informed decisions regarding safety.
Watching the news isn't a replacement for performing due diligence on a destination, ultimately. And doing that research may challenge preconceptions of a country or city.
As we explained to our family that there are State Department warnings for basically all of Europe, yet none for Jordan, along with the general precautions we would be taking, they became more comfortable.
I still don't think they're thrilled about it, but it's a starting point.
I have other reasons for wanting to go to Jordan in particular
I mean, I have a lot of reasons. I love the diversity of cultures and cuisine in the Middle East, and I'm looking forward to exploring the natural landscapes and historical sites in Jordan. We're also staying in some really cool places (a guesthouse! an ecolodge! a tent!), and I'm really excited about having a few days with no internet.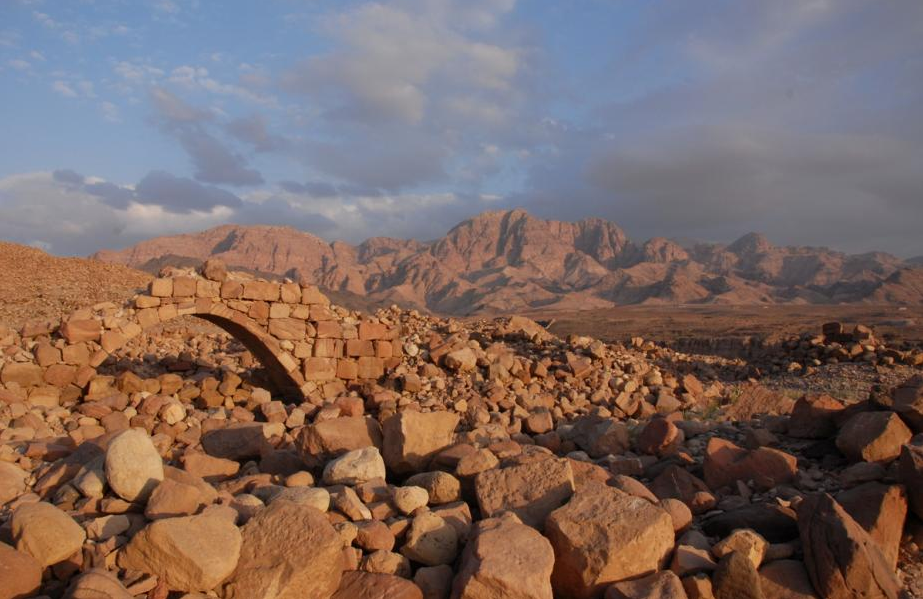 Dana Reserve in Jordan, image courtesy Feynan Ecolodge
But I also want to go to spend money.
There are over 726,000 registered refugees living in Jordan, mostly from Syria. 93% of Syrian refugees in Jordan live on less than $96 per month. Syrians are estimated to comprise ~13% of the overall population in Jordan — a significant percentage anywhere, but especially in a country of fewer than 10 million people.
Jordan is not a particularly wealthy country (Jordan ranks 89th in terms of GDP factoring in purchasing power parity), and this influx of people naturally puts a strain on housing, access to water, and other resources. Competition over resources can lead to increased conflict even in otherwise peaceable communities, and as small countries like Jordan and Lebanon shoulder more and more of the economic burden of regional conflicts, the risks of societal schisms increase.
To add to that, tourism revenues have been declining in Jordan, which isn't that surprising when you look at a map of the region. But encouraging a peaceful and prosperous Jordan is beneficial to everyone right now.
So going to Jordan and spending money is a small thing, but it's a thing I can do. And while I prefer to keep my charitable giving private, I think it's important to make a slight exception in this case — we'll be combining our tourism dollars with a significant (for us) donation to organizations working on infrastructure and humanitarian projects in Jordan.
I think travel is increasingly important
It's fun too, of course, but I believe strongly that the cultural exchanges inherent in traveling have a positive contribution to our society.
And I'm not even talking about Big Important Things — experiencing even the mundane differences in everyday life can change perceptions. You simply cannot spend a winter in a village where no one speaks English and the only produce readily available is squash or tomatoes and look at a Costco in the same way.
That understanding of "the other" is so so so important, and should be encouraged.
Yes, visiting some parts of the world is more complicated right now. We will probably experience increased security and longer lines throughout our time in Jordan. Everyone will probably be a bit more aware.
So I'll keep traveling. I'll try to make smart decisions about where I go, and when. But I won't make them based on fear.
Have recent events made you reconsider your travel plans? Why or why not?