United seems to be preemptively targeting JetBlue with this new route announcement…
United Airlines' new Boston to London route
United Airlines has announced that it plans to launch daily nonstop flights between Boston and London in 2021, which will be the carrier's 19th daily flight to London Heathrow. The exact start date for the service hasn't yet been revealed, as it will be based on demand recovery and travel restrictions, but it's said that the flight will go on sale in the coming weeks.
United's new Boston to London flight will operate with the following schedule:
Boston to London Heathrow departing 10:00PM arriving 9:35AM (+1 day)
London Heathrow to Boston departing 5:00PM arriving 7:30PM
United will fly between Boston & London
Personally I kind of dig those schedules in both directions, though I realize some might not like the timing of the westbound flight.
United Airlines will use a premium Boeing 767-300 for this new service, featuring just 167 seats, as follows:
46 Polaris business class seats
22 Premium Plus premium economy seats
47 Economy Plus extra legroom economy seats
52 economy class seats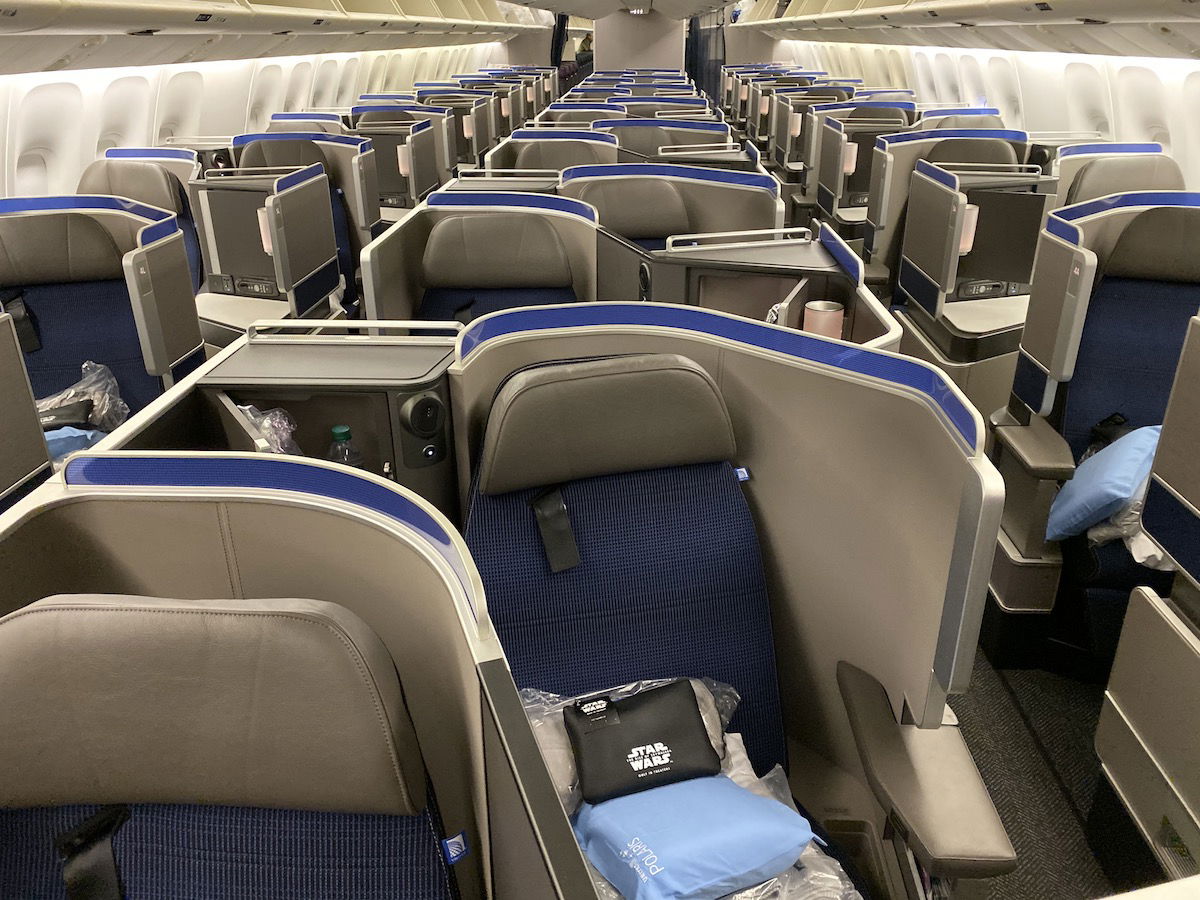 United will use a premium 767 for the Boston to London route
See here for a review of the United 767-300 that will be used for this route.
This is a preemptive attack on JetBlue
Of the "big three" US airlines, United has the smallest presence in Boston. The airline has historically only flown to Boston from its hubs, and currently it's also operating some seasonal point-to-point flights to Florida (which just about all US airlines are offering at this point).
It's pretty clear that this announcement is directed at JetBlue: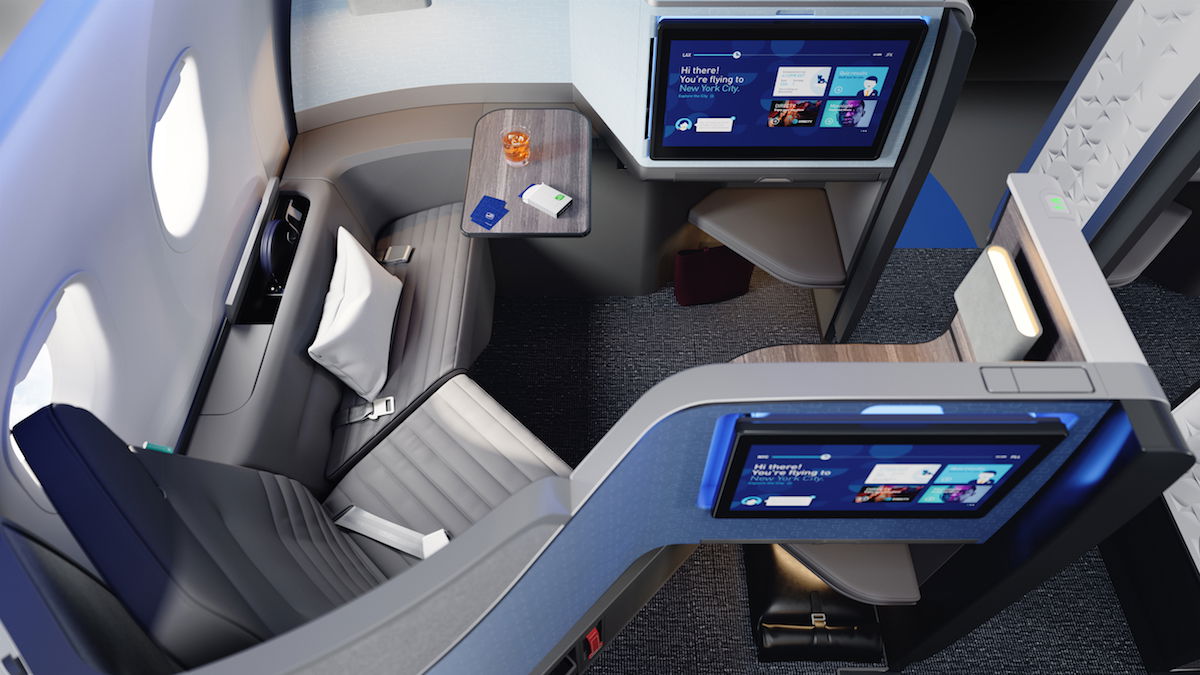 JetBlue's new Mint Studio
I would guess that United is serious about launching this Boston to London flight (despite the lack of a start date), though I'm not totally sure I get the strategy here:
It's not like this will cause JetBlue to reconsider launching Boston to London flights, as the airline has specifically ordered planes for routes like these
JetBlue will undercut other airlines when it comes to premium pricing and restrictions, as it did when Mint was introduced in transcon markets years ago
United can't compete with the two huge joint ventures that dominate this market, which includes the Delta and Virgin Atlantic alliance, as well as the American and British Airways alliance
I suppose United has significant corporate traffic in general, though if there were sufficient demand for this route you'd think the airline would have launched this route pre-pandemic, since it's going to be years before US to London business markets recover to pre-2020 levels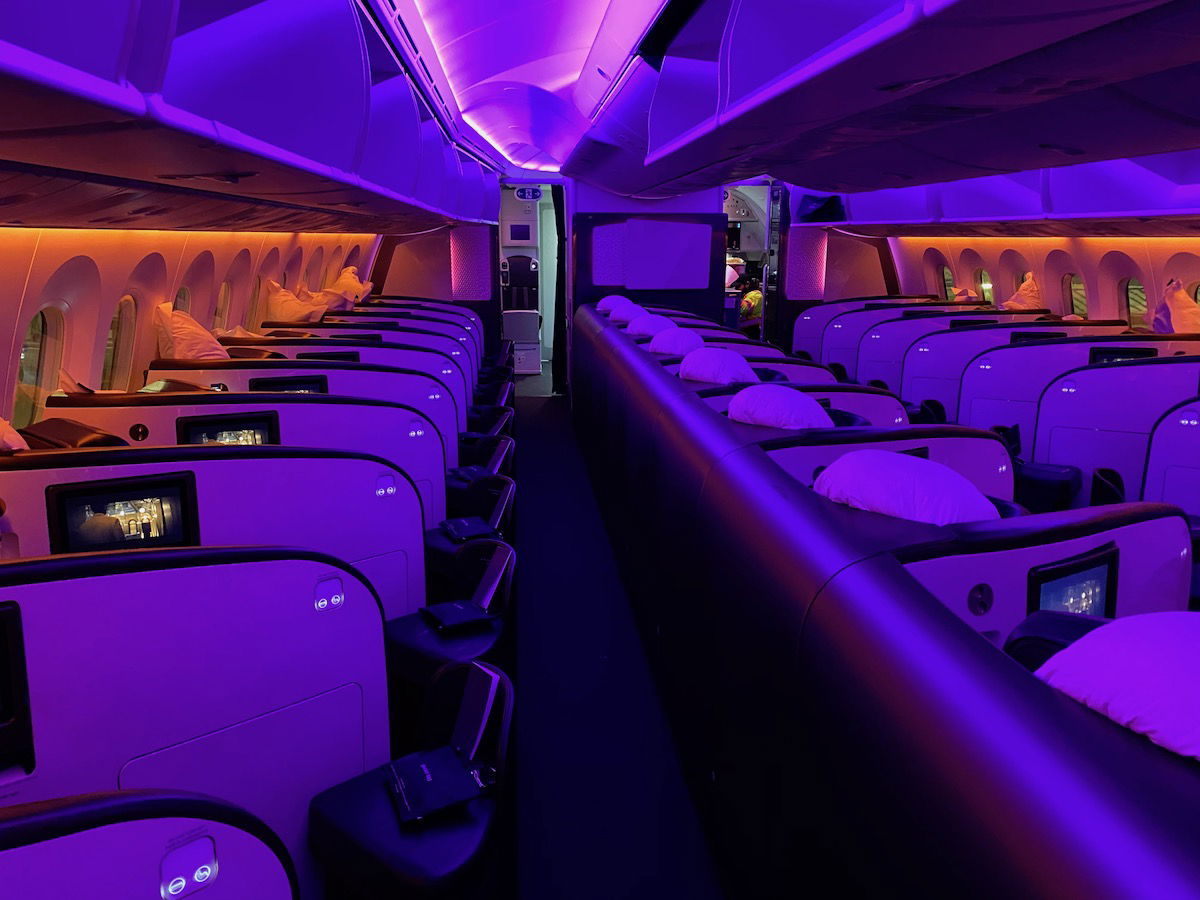 Boston to London is already very well served
Bottom line
United Airlines will be launching daily nonstop flights between Boston and London as of some point in 2021. It seems pretty obvious that this is targeted at JetBlue, as JetBlue plans to launch transatlantic flights in this market later this year, and JetBlue also keeps expanding at Newark.
I'm still not totally sure I get the strategy, though — a once daily flight won't be able to compete with the two mega-joint ventures in the market, and for that matter JetBlue obviously has no qualms entering transatlantic markets that are already very busy, given that the first two transatlantic routes will be Boston and New York to London. Similarly, years ago the airline had no problems entering crowded transcon markets, and it even worked out quite successfully for the airline.
What do you make of United's new Boston to London flight, and do you think it will actually launch (and last)?