I just had the chance to fly JetBlue's new Mint Suite between New York and London. A full review of the flight will be published in a couple of days, but in the meantime I wanted to provide a quick teaser of the things that I liked most about this experience. In no particular order:
A ridiculously swanky-looking cabin
While people generally have a preference for wide body planes over narrow body planes, there is something I love about a gorgeous narrow body cabin, and that's an area where JetBlue excels. Seriously, how spiffy is this cabin?! Previously I thought La Compagnie's A321neo cabin was the coolest out there, but this one might just take the cake.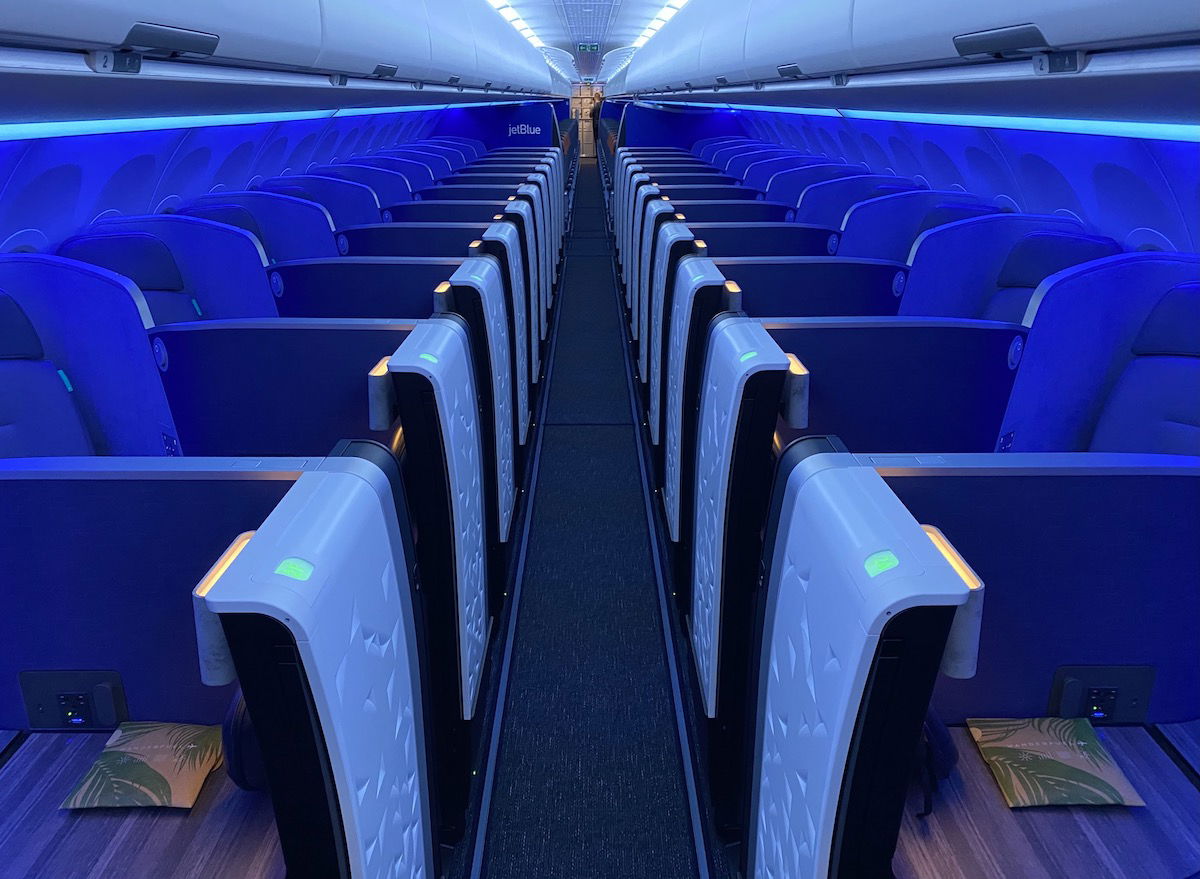 Doors at every seat
Okay, while the doors aren't that high and don't provide total privacy, since there's still something nice about having doors at your seat. And since the door is across from where you sit, nobody should feel claustrophobic from this arrangement (and if you do, you can just keep your door open).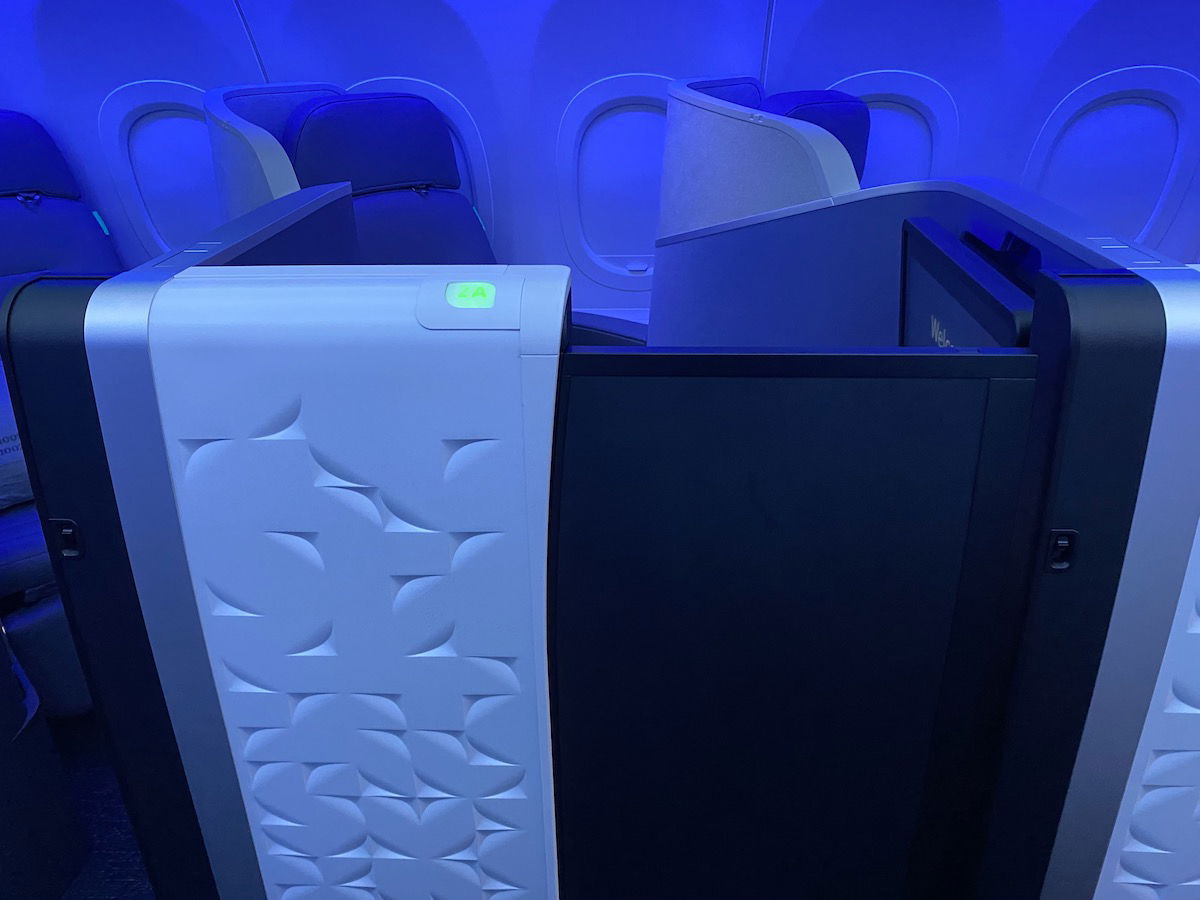 Incredible, personalized service
JetBlue has long offered exceptional service in Mint, and that concept has been elevated even further with the new London flights, which are operated by a subset of specially chosen and trained flight attendants. The service on JetBlue is truly flawless, both in terms of the friendliness of the crew, and the attention to detail and personalization.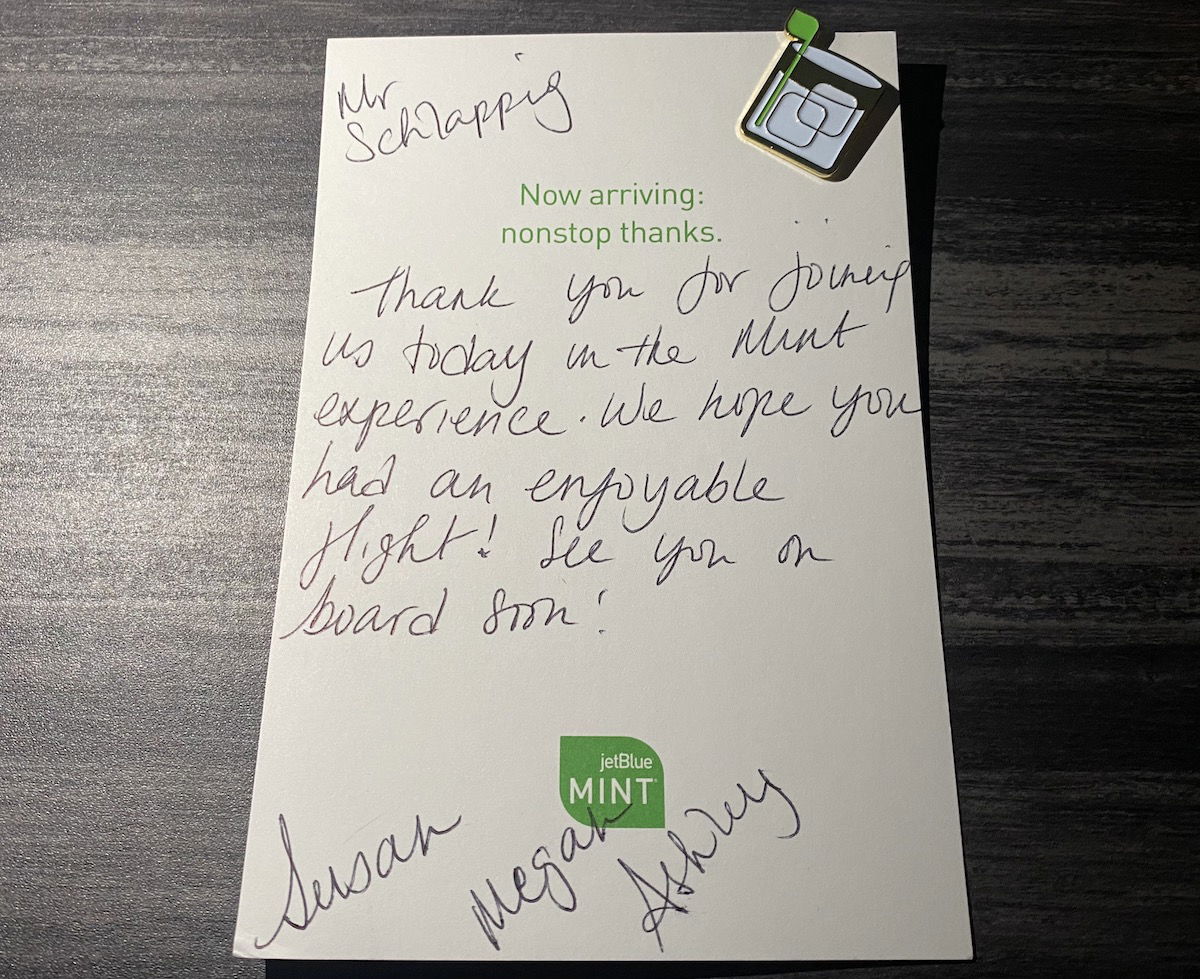 Restaurant quality food
When most major US airlines serve a salad, it tastes like leftovers from a taco bar. When they serve lasagna, it tastes like a twice reheated frozen dinner lasagna. Yet somehow JetBlue manages to serve food that tastes restaurant quality. Novel concept in the airline industry, eh?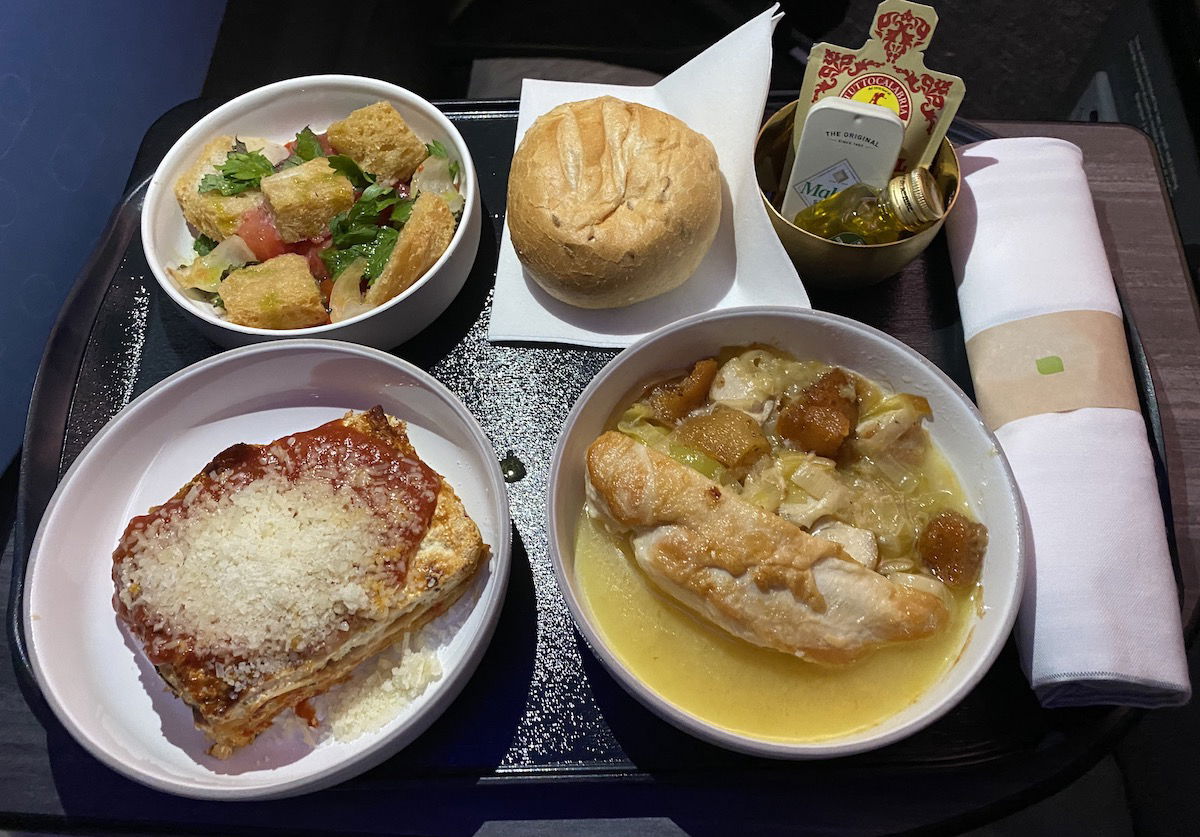 Dirty martinis
My go-to cocktail is a dirty martini (or more accurately, a filthy martini). It's almost as if JetBlue read my mind, because the airline has a few signature cocktails, including dirty martinis. Yum.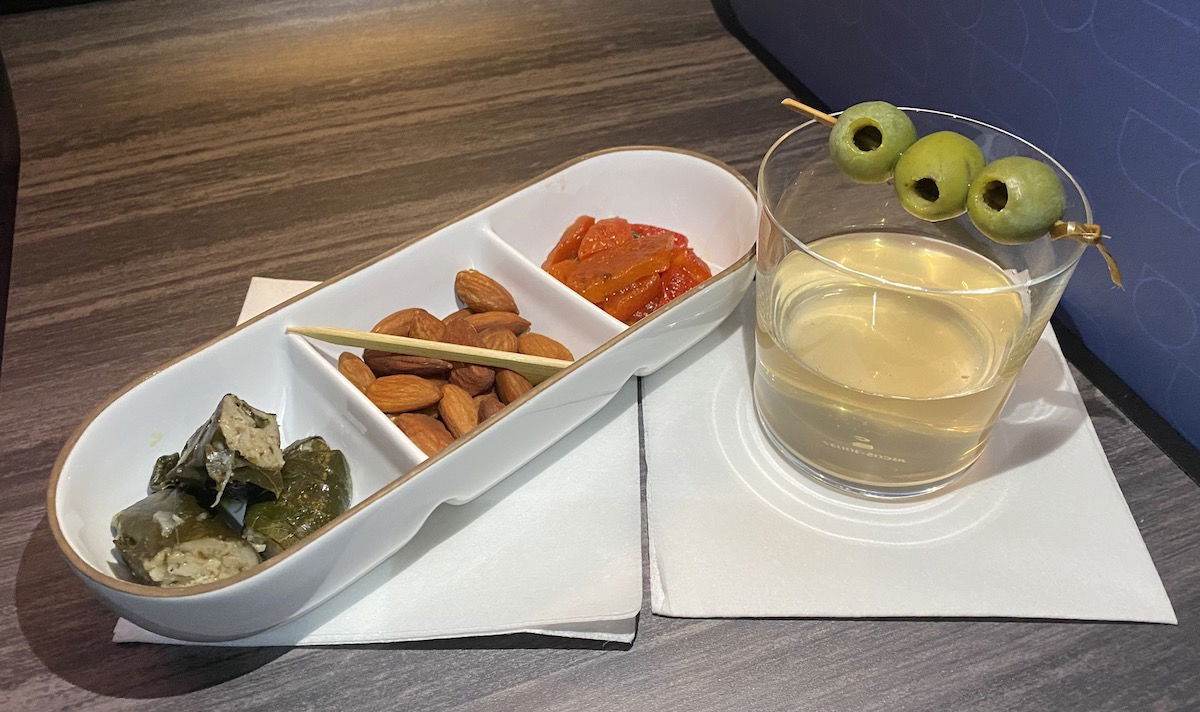 Cappuccinos
JetBlue is killing it with its coffee game. The airline has cappuccinos, espressos, americanos, etc. You won't find those on other airlines in the United States.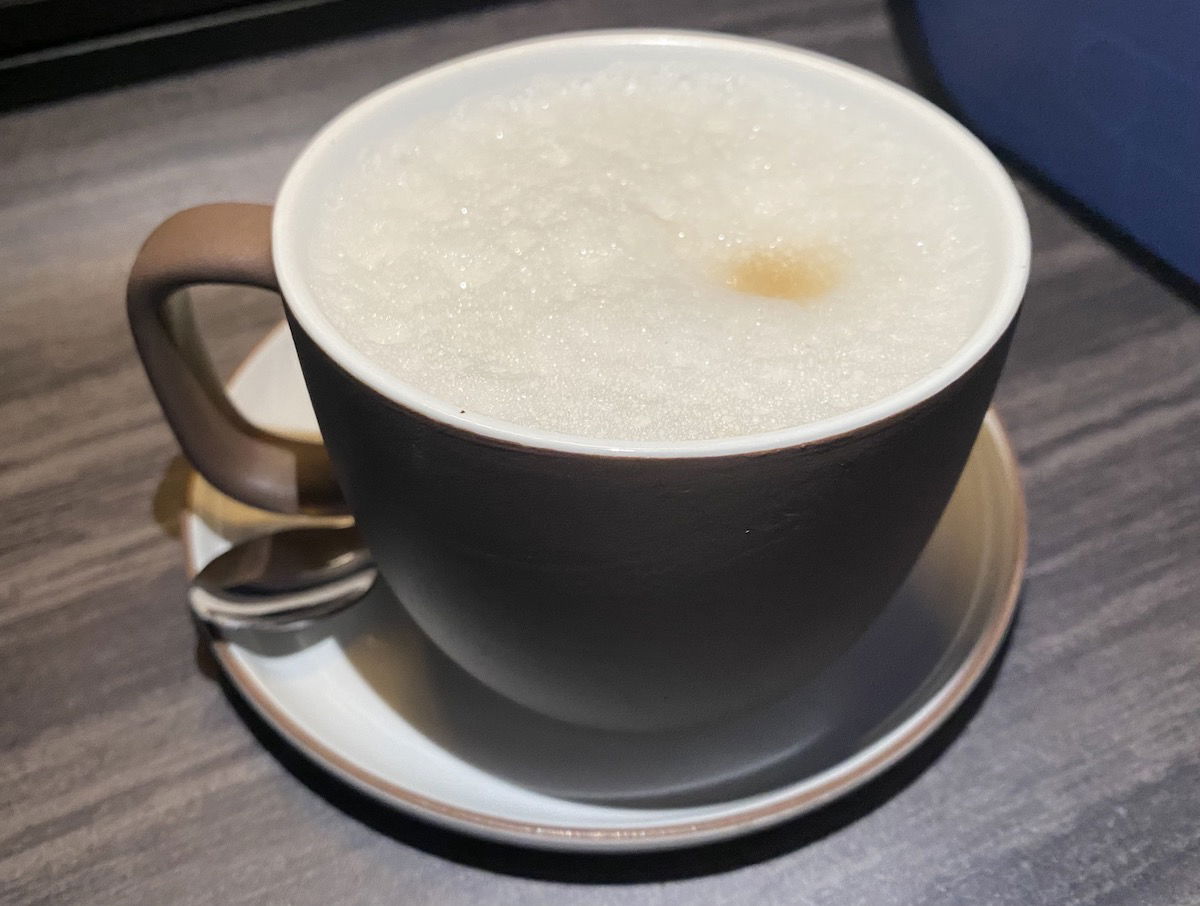 Iced oat cappuccinos
I'm calling this out separately because it's something I love so much. It's not just that the airline serves cappuccinos and espressos, but you can order iced cappuccinos, and JetBlue even has oat milk, if you'd like.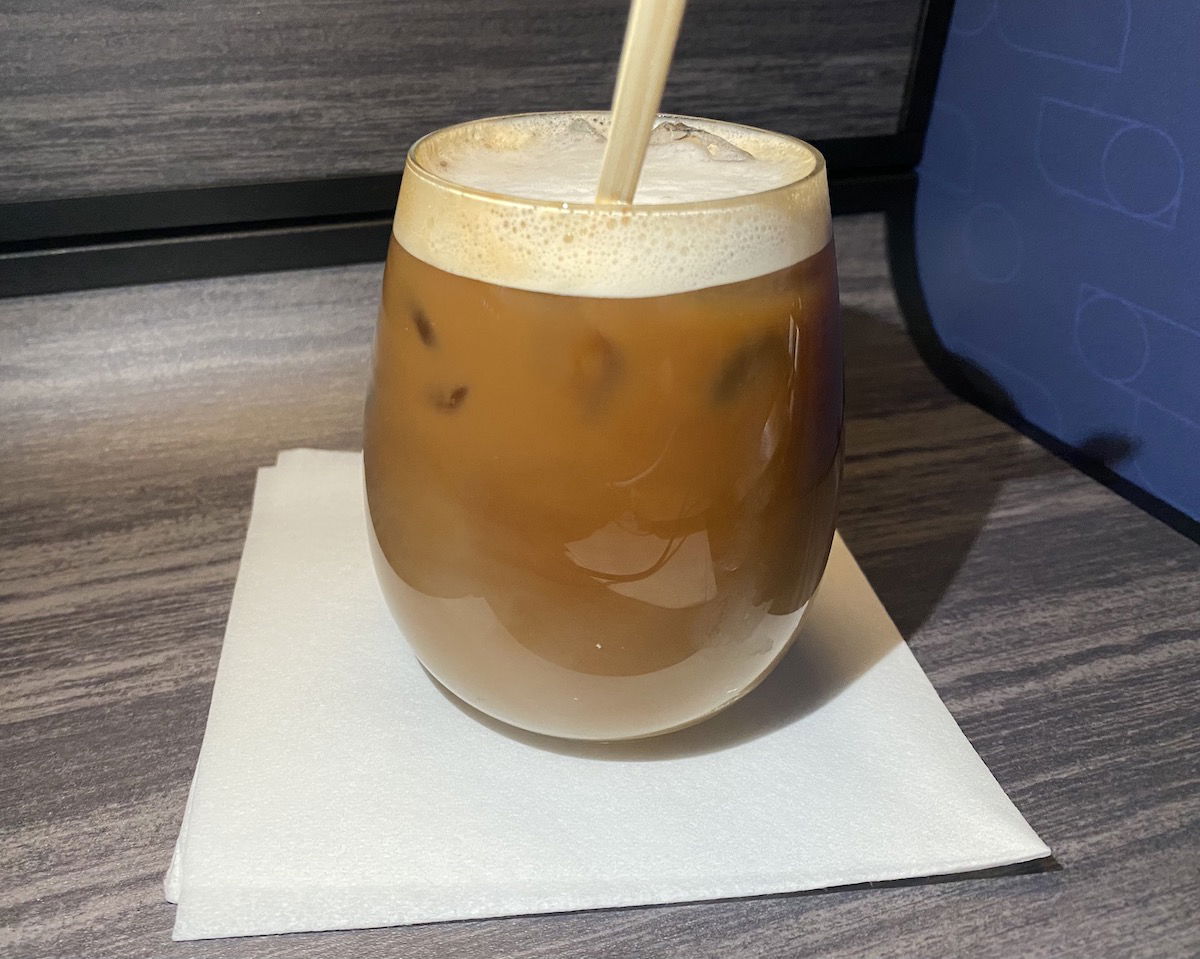 Breakfast to-go
The New York to London flight is quite short, so some people may elect to skip breakfast to get extra rest. JetBlue has an awesome to-go breakfast option, where you can get a breakfast bar, a pressed juice, and a La Colombe cold brew. I find that to be a very thoughtful selection.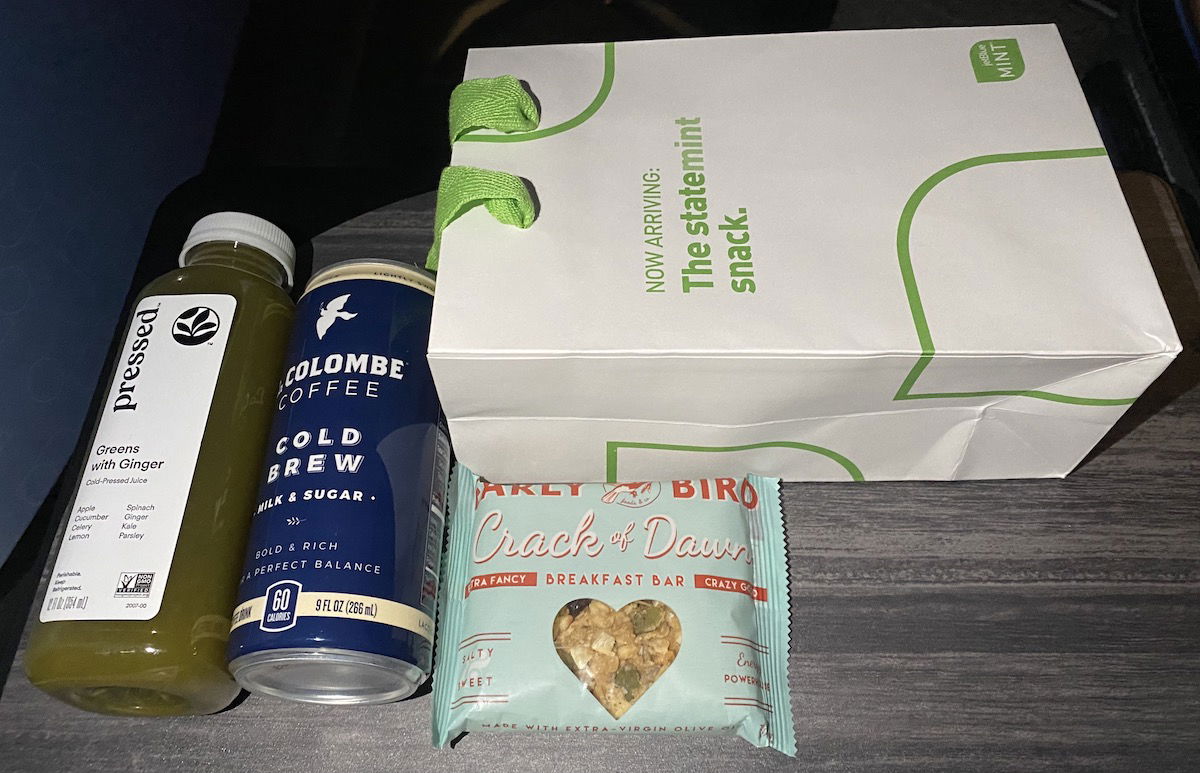 Free, high-speed Wi-Fi
JetBlue is known for offering free Wi-Fi on all flights, and the transatlantic service is no exception. What a treat to get a one-click connection to a fast Wi-Fi connection for as many devices as you'd like.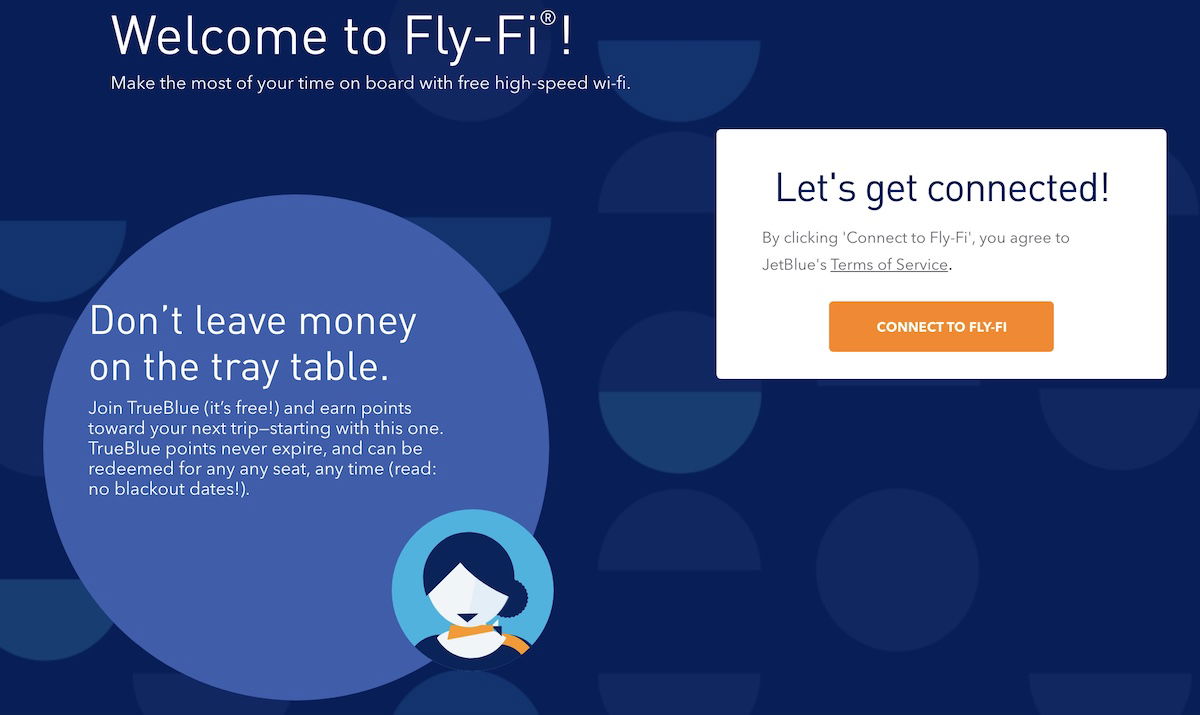 Endless entertainment options
While lots of airlines have great inflight entertainment nowadays, JetBlue's library of movies and TV shows impressed me. It was endless, and I found the system easy to use.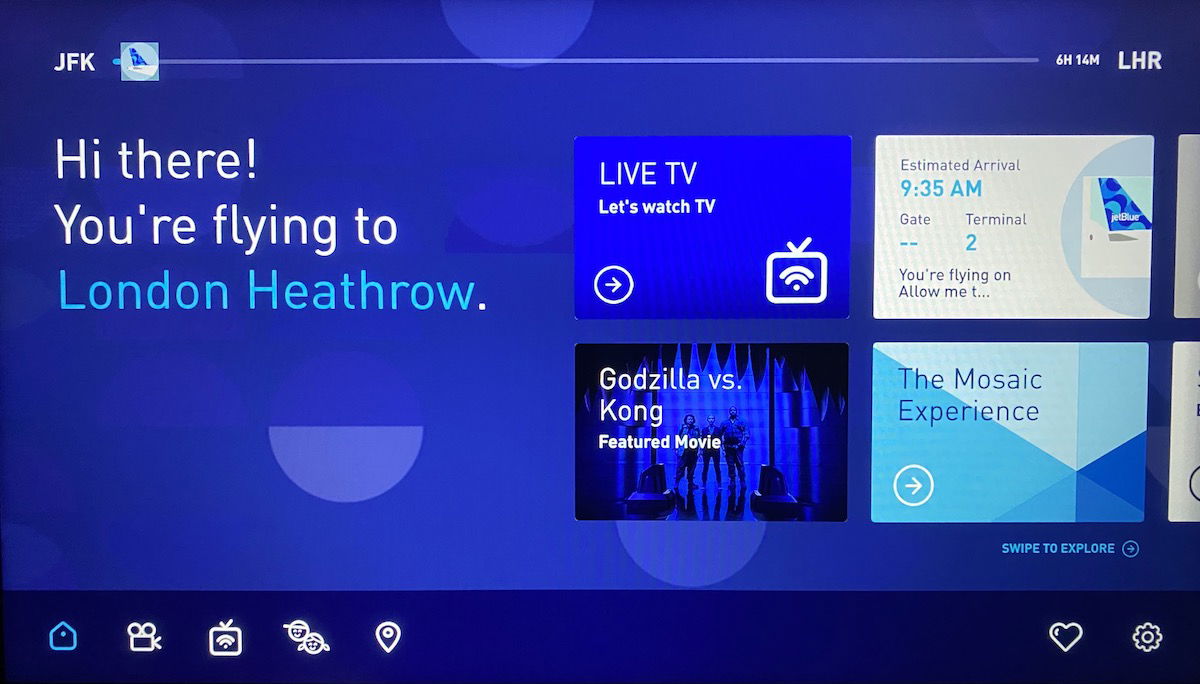 Bottom line
I'm thrilled to see JetBlue finally entering the transatlantic market, and am so happy I had the chance to give this a try. JetBlue is off to an amazing start, as the airline has put a lot of effort into creating an incredible product.
I look forward to sharing my full review soon. Suffice to say that there are some areas for improvement, but overall this is an incredibly good product, and should disrupt the premium transatlantic market.
What are your impressions of JetBlue's transatlantic Mint product?