Delta recently announced some major changes for loyal flyers, including massive adjustments to the SkyMiles program, plus new restrictions on Sky Club access. I've been thinking a lot about these changes. Before I share my more detailed take on these changes, I wanted to address a more fundamental question.
Delta is typically considered to be the most "premium" US airline. Delta's general philosophy is that it can command a revenue premium by offering a superior experience. But is that actually the case anymore? Is Delta actually better than American or United? I wanted to take a look at that topic, as my feelings have evolved on this quite a bit over time.
Back in the day I felt that flying with Delta was way better than flying with American or United, but I'm not sure I feel that way anymore?
How Delta has positioned itself as a premium airline
Let's go back to pre-pandemic for a moment. Delta has historically positioned itself as the most premium US airline. Going back many years, I actually often considered just flying with Delta because of the better experience that it offered, compared to other US airlines, in spite of the lack of value available through SkyMiles.
I'd say what impressed me most about Delta was four things:
Delta had superior operational reliability, and at the end of the day, operational reliability is the single most important thing an airline can offer
Delta had friendlier employees who were more invested in guest satisfaction than at other carriers; on Delta you really felt like employees cared
Delta invested in its aircraft interiors (despite flying old planes), by offering personal televisions at every seat
Delta Sky Clubs were superior to American Admirals Clubs and United Clubs, with much better food, drinks, and (typically) design
When you combine those four things, the airline really stood out, especially from the perspective of business travelers. The airline simply offered a very pleasant, reliable, well-rounded experience, which is more than you can say about American and United.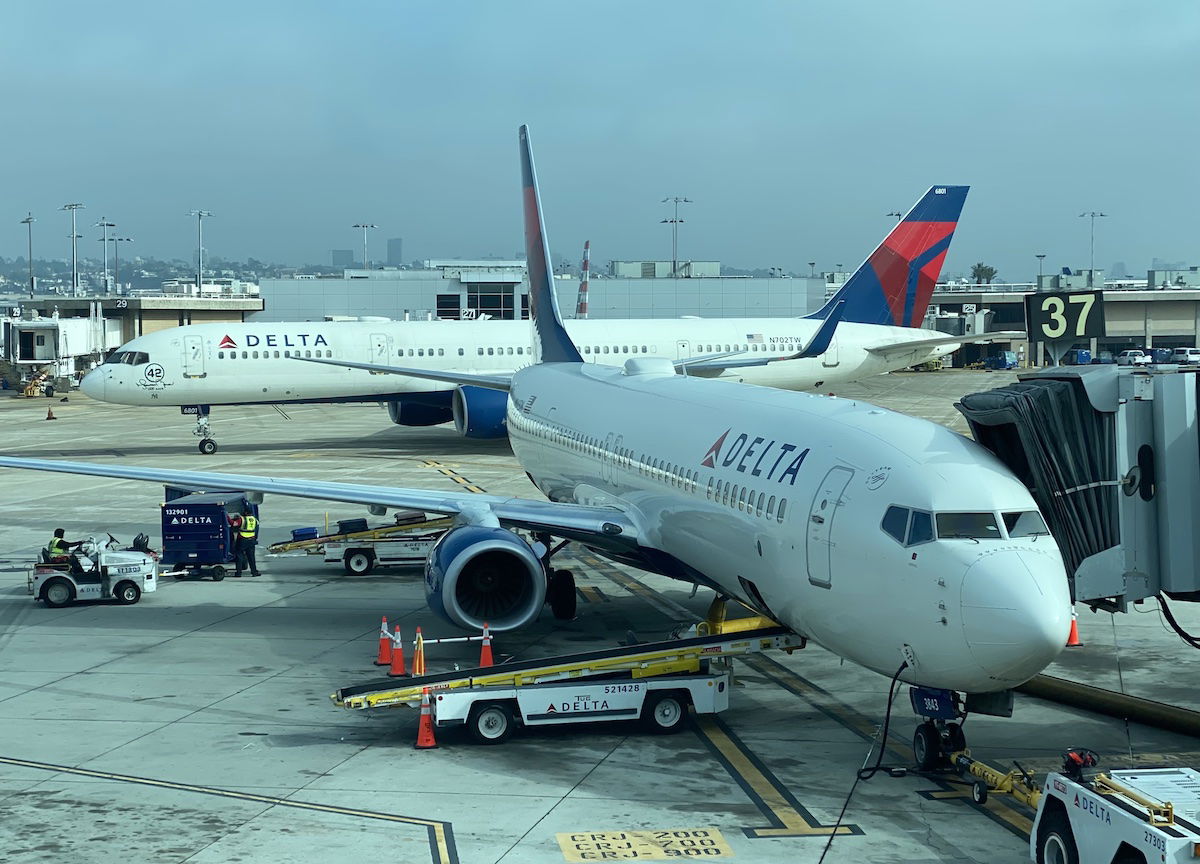 Delta has lost its edge in recent years
Maybe it's just me, but my desire to fly with Delta has decreased significantly in the past couple of years. This is partly due to ways in which Delta has become worse, and partly due to ways in which other airlines have become better.
Let's start with service — I find that service on Delta is no longer consistently better than on other US airlines. Like all other major US airlines, Delta has hired tens of thousands of new employees since the start of the pandemic, and I find those employees don't necessarily have the same commitment to the airline as some of the employees who have been there longer. For example, I've been on flights with Delta new hire flight attendants, and they're no different than new hire flight attendants on American.
When it comes to operational reliability, Delta is still a bit more reliable than American and United, but the difference is no longer huge, and the gap has narrowed. Operational reliability was the single thing that used to most frustrate me about American, but for the most part, I find it's an area where American has improved nicely (not necessarily with communication surrounding operational issues, but just in terms of running an on-time operation).
But to me the biggest area where Delta has lost its edge is when it comes to its premium products.
For one, Delta's long haul business class product is uncompetitive and inconsistent. The airline has dozens of Boeing 767s with really uncomfortable business class seats, plus ex-LATAM Airbus A350s, that don't even feature direct aisle access. Compare that to American (which exclusively has Boeing 777s and Boeing 787s with direct aisle access and comfortable seats) and to United (which has completed its Polaris retrofit program).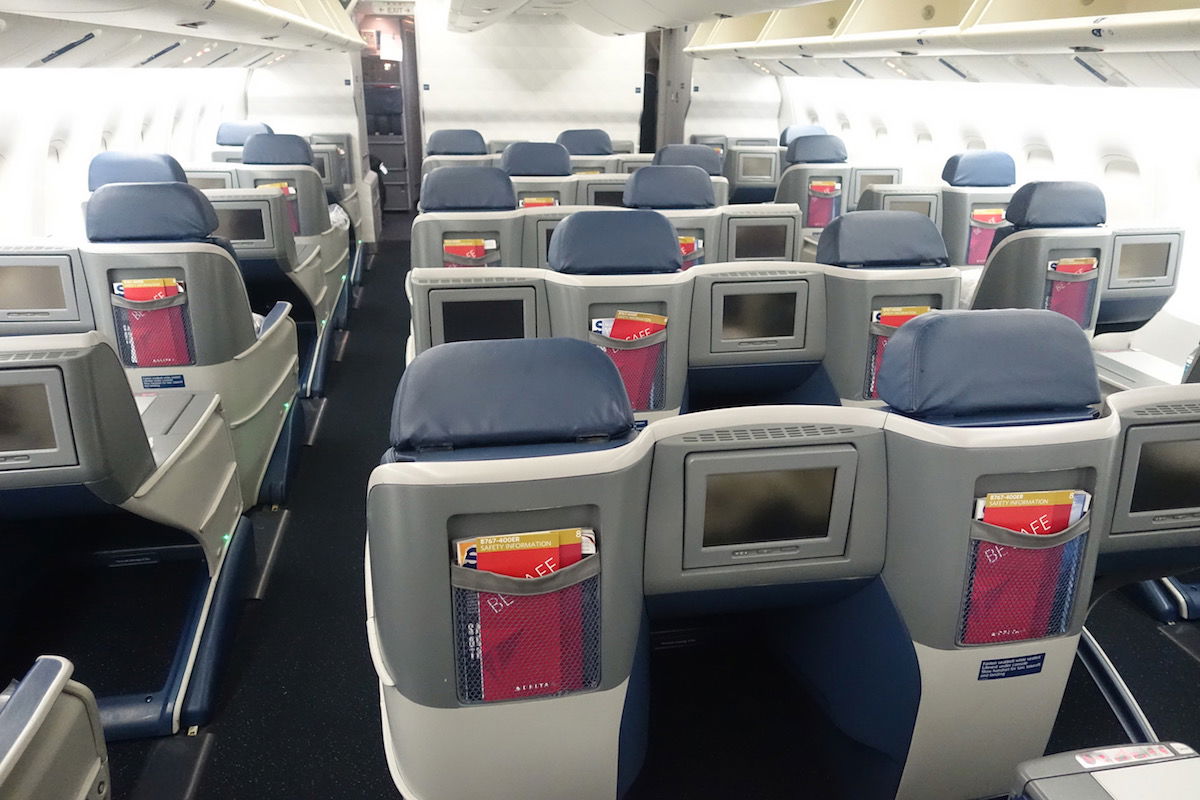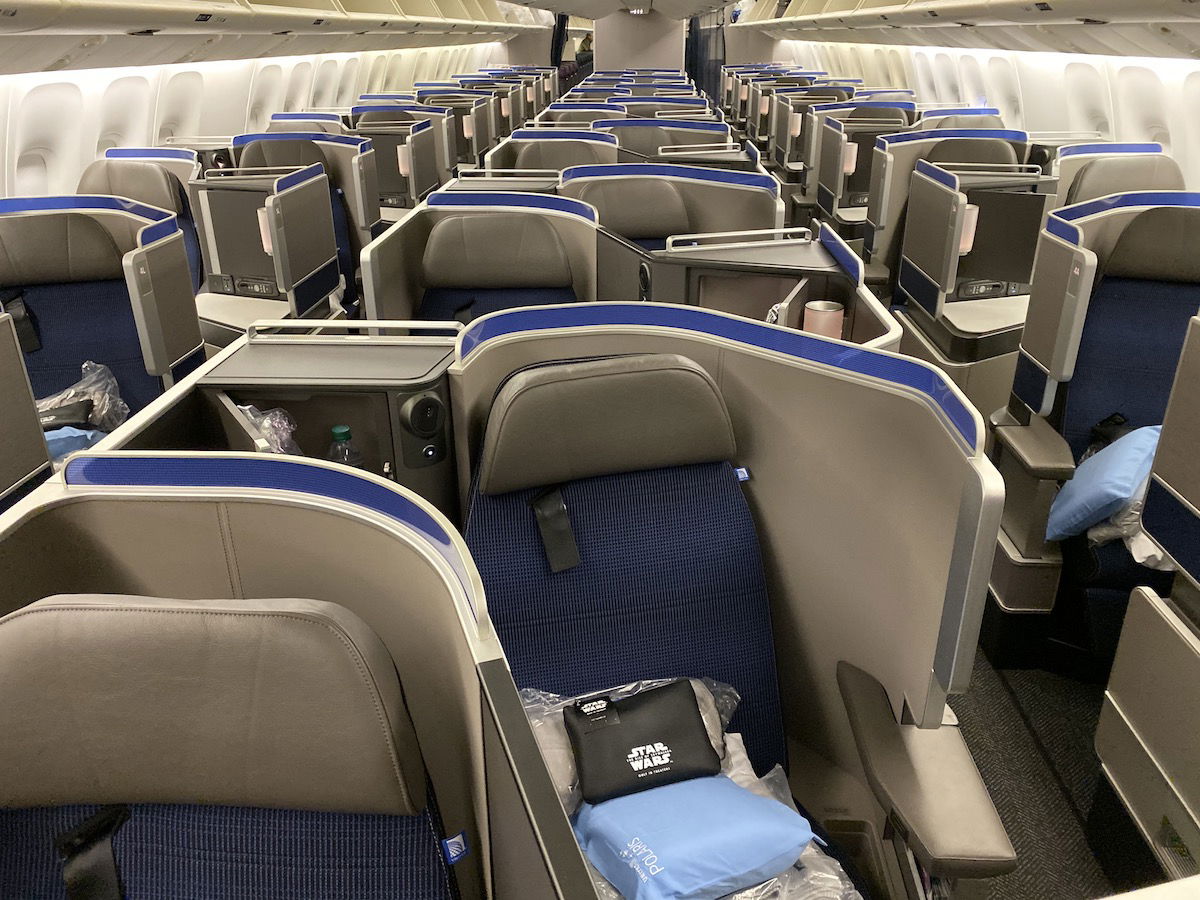 Next, while Delta Sky Clubs are on average between than American Admirals Clubs and United Clubs, you know what's better than a better club? Actually being able to reliably get into the lounge. While they might not be much to write home about, I have never had to wait to get into an Admirals Club. Making people wait in a line to enter the lounge is the opposite of what you'd expect from an airline that values the time of its customers and claims to be the airline of business travelers.
I recognize Delta is theoretically implementing policies that should limit crowding, but please let me know when we actually no longer see lines outside of Sky Clubs.
Speaking of lounge access, Delta doesn't have any international premium lounges, while American has Flagship Lounges and United has Polaris Lounges. Yes, Delta is working on this concept, but again, let me know when a lounge actually opens.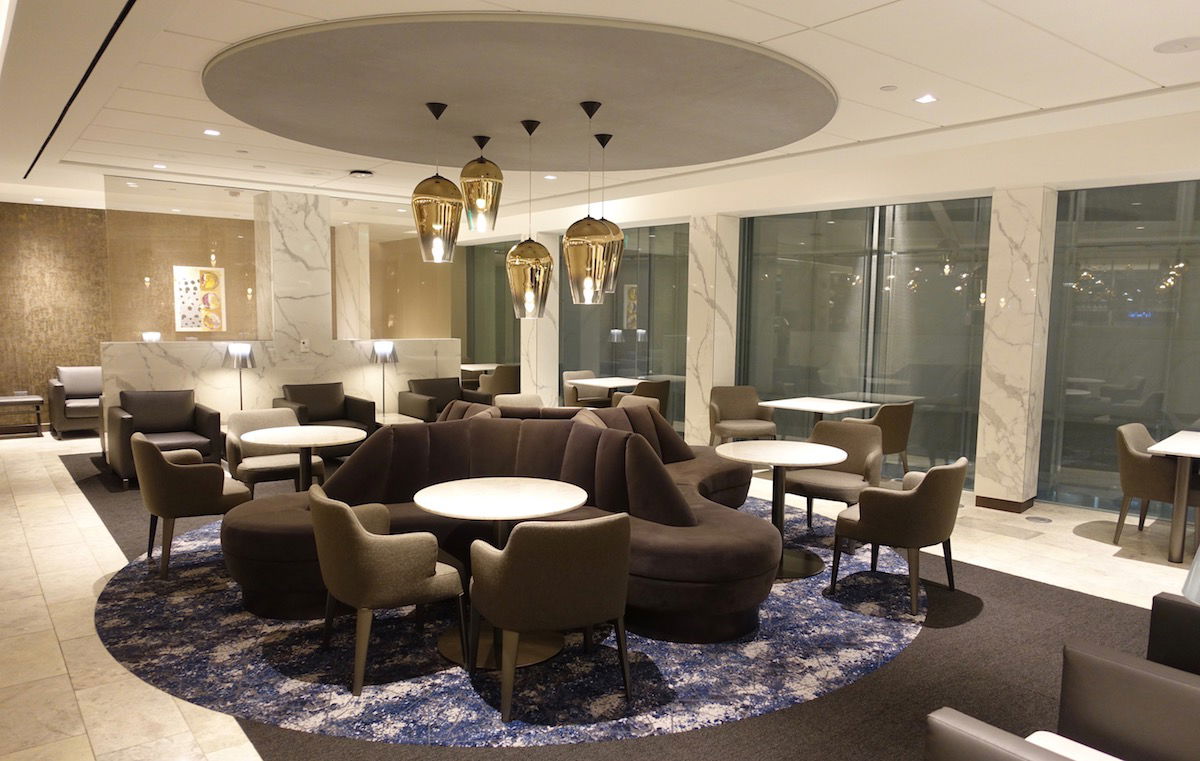 While it's nice that Delta has personal televisions on its narrow body aircraft, let's keep in mind that Delta really crams seats onto planes, including in first class. As a standard, Delta has 36″ of pitch in first class, and if the person in front of you reclines, good luck working on your laptop without having to turn the screen.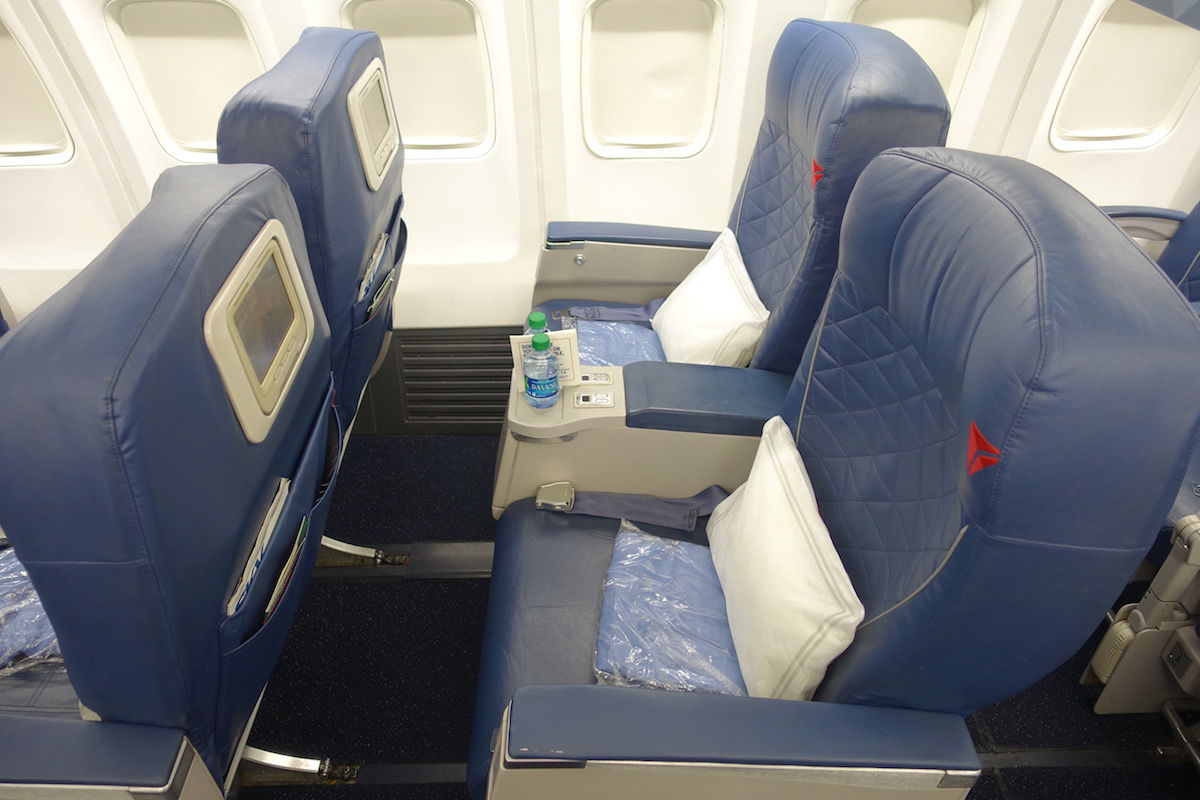 Look, I don't want to completely dismiss the investments that Delta has made. The airline still has TVs across its aircraft, and offers free Wi-Fi, which is awesome, and more than can be said for American and United.
But you know what other airline has had that for a lot longer? JetBlue. JetBlue has been offering free Wi-Fi to all passengers for over a decade, has way more legroom in economy, and also offers TVs. So if that's what makes an airline premium, then perhaps we should consider JetBlue to be the more premium US airline?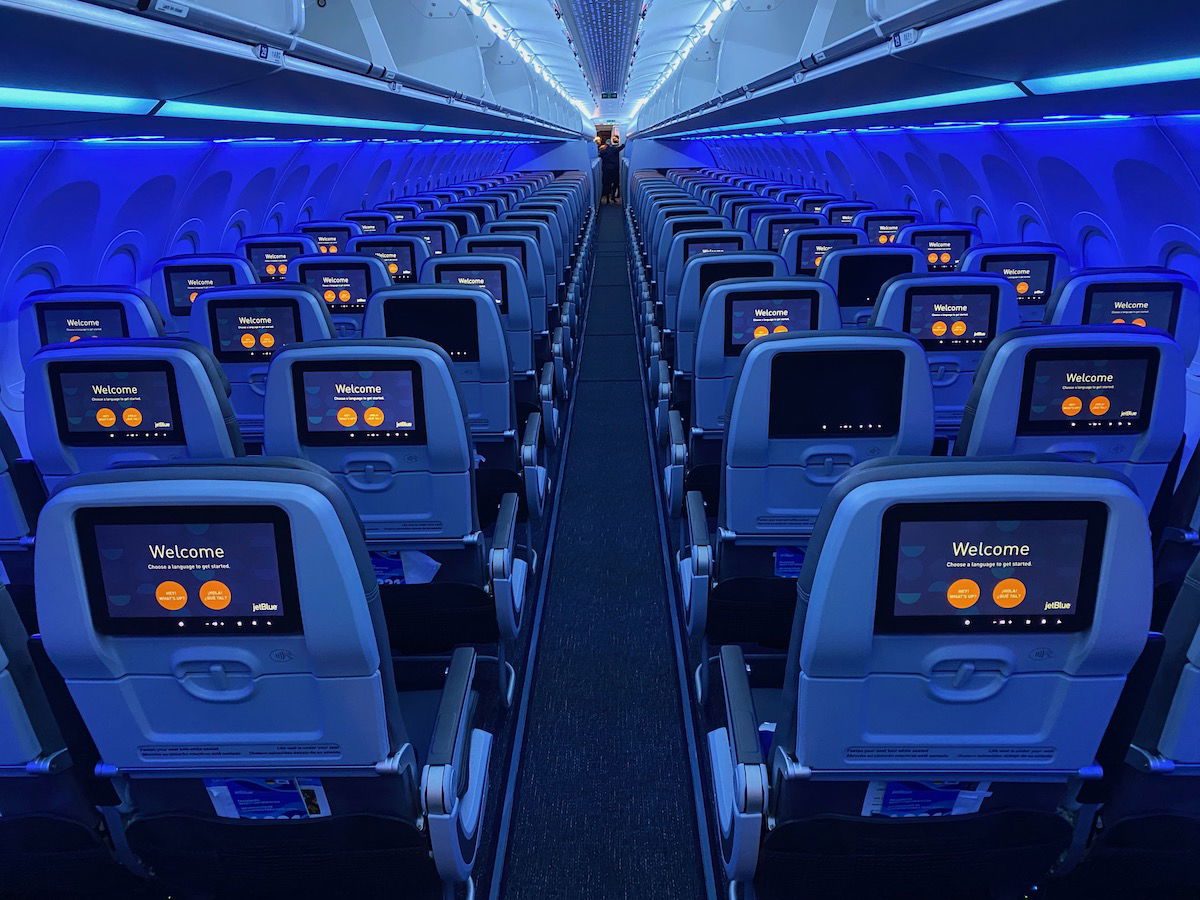 Bottom line
Delta has long been regarded as the most premium US airline, though I can't help but feel like the airline has lost its edge a bit, especially in relative terms. Don't get me wrong, Delta does many things well. But service and operational reliability at the airline aren't what they once were.
Most significantly, though, I can't say that I have much desire to fly Delta in a premium cabin, or on a long haul international flight. Domestically you can enjoy standing in line to enter a Sky Club, before getting in your seat with 36″ of pitch, and service that's no longer consistently better than on competitors.
Meanwhile on long haul flights, while American and United have invested in excellent fleet consistency and international lounges, on Delta you could be in an overcrowded Sky Club prior to flying an outdated Boeing 767 to Europe. That's not really premium, if you ask me.
I'm curious to hear what y'all think — does Delta have the same edge that it used to?