Delta is revealing quite a few updates today — the airline will stop blocking seats and will start restoring inflight service. On top of that, the airline has just announced how it will be easier to earn SkyMiles Medallion status in 2021, which is what I wanted to cover in this post.
Delta SkyMiles Medallion updates for 2021
As was the case with all major US airline loyalty programs, Delta SkyMiles extended Medallion status in 2020. The airline rolled over elite miles and segments to 2021, but hasn't otherwise announced plans to make it easier to earn status. That has finally changed.
As Dwight James, Delta's SVP of Customer Engagement & Loyalty, describes these updates:
"Our customers supported us through the most difficult year in our history, and as we welcome them back, we want to help their travel count for even more. We sincerely appreciate how much our customers value their Status, and these industry-leading offers will ensure Medallion Members can continue to enjoy those benefits for flights now and in the future."
Let's go over the details of what's changing.
Award travel will qualify towards status
Between April 1 and December 31, 2021, Delta award travel will qualify towards SkyMiles Medallion status. In other words, if you redeem miles for a ticket (including Miles + Cash tickets), you'll receive Medallion Qualifying Miles (MQMs), Medallion Qualifying Segments (MQSs), and Medallion Qualifying Dollars (MQDs) for those flights.
How are the MQDs earned, since there's no revenue associated with award flights? MQDs will be earned at the rate of one cent per mile. In other words, if you redeem 20,000 miles for a ticket, you'd earn 200 MQDs (however, you'd end up earning 300-350 MQDs thanks to the 50-75% bonus, which I'll talk about below).
There are a few things that make this interesting: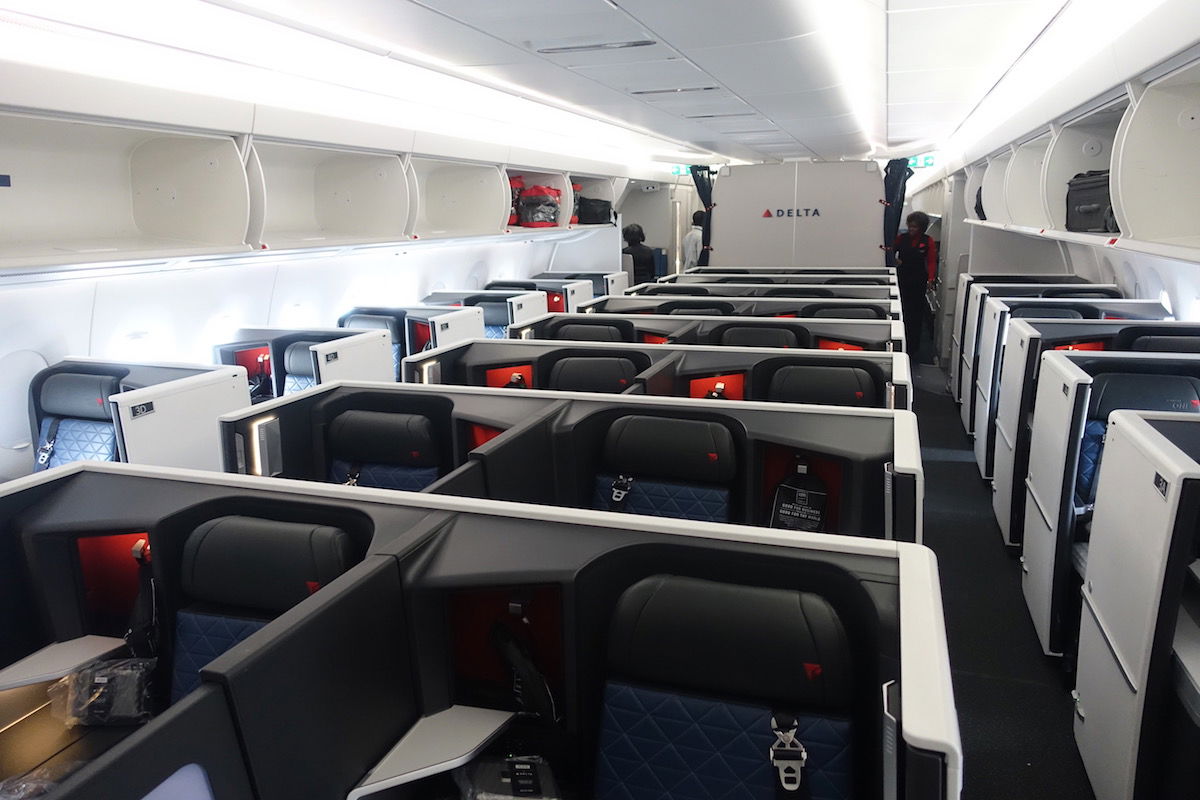 Delta will count award flights towards Medallion status
Flights count towards status 50-75% faster
Rather than lowering SkyMiles Medallion qualification requirements, Delta will make it easier to earn status by flying for the rest of the year. Between April 1 and December 31, 2021, members will earn MQMs, MQSs, and MQDs, at an accelerated pace:
SkyMiles members will be rewarded a minimum of 50% more MQMs, MQSs, and MQDs, for all flights, including award flights
SkyMiles members will be awarded 75% more MQMs, MQSs, and MQDs, when purchasing a premium fare product, including first class, Delta One, Premium Select, and Comfort+; this is 25% more than economy passengers receive
That 75% bonus applies to whatever class of service bonuses you get; in other words, if you book a discounted first class fare that offers 150% MQMs, you'd earn 262.5% MQMs
Just to give an example:
Diamond Medallion status ordinarily requires 125,000 MQMs or 140 MQSs in a year, plus 15,000 MQDs
Discounted first class ordinarily earns 150% MQMs, so with a 75% bonus you'd earn a total of 262.5% MQMs based on the distance flown, plus 175% MQDs based on the amount paid
In other words, you could earn Diamond Medallion status by flying ~48,000 miles in discounted first class, and you'd "only" need to earn ~8,600 MQDs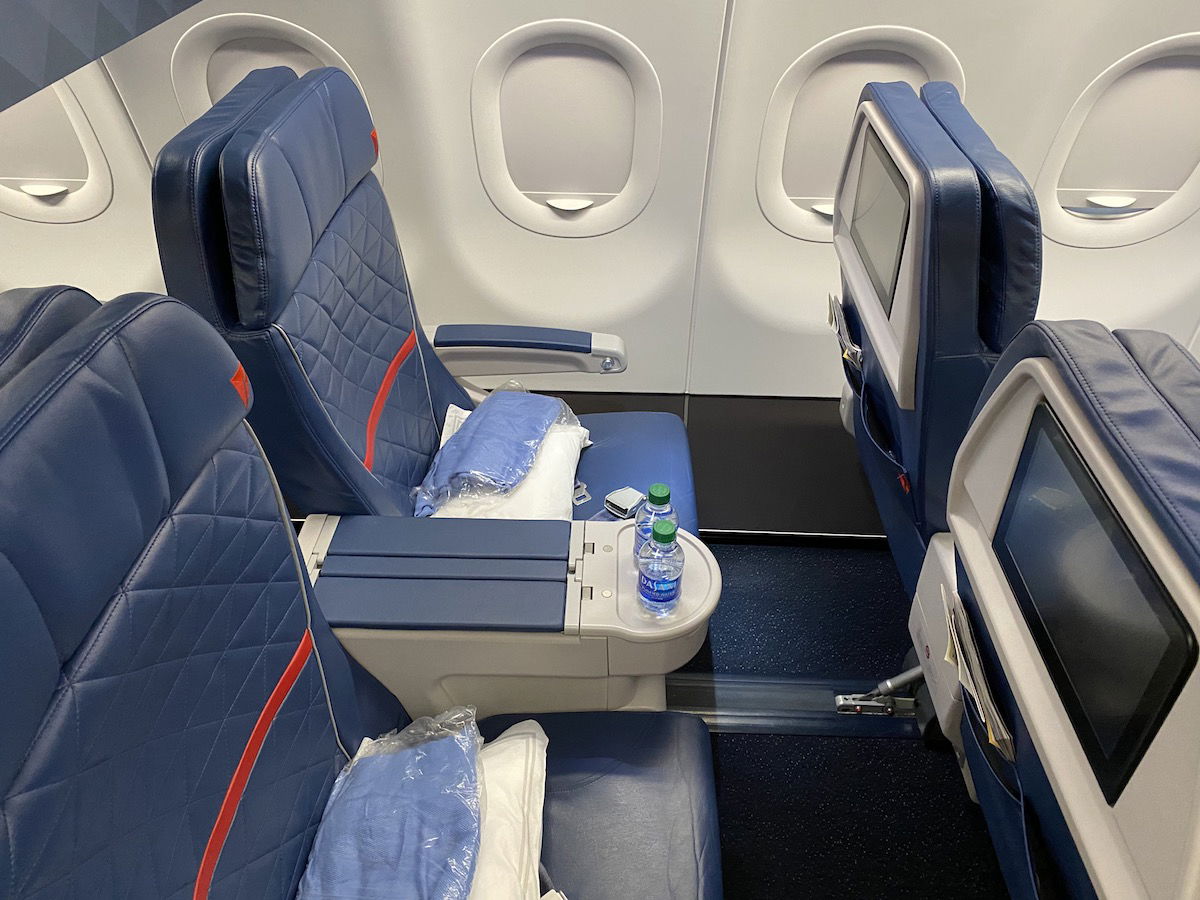 Delta flights will qualify towards status 50-75% faster
Delta Amex benefits also being extended
For those with co-branded Delta American Express cards, several perks are being extended further. These extensions will happen automatically over the coming weeks. Here's what you can expect:
Those with the Delta SkyMiles Gold Amex who earn a $100 Delta flight credit from January 1, 2020 to May 31, 2021, will have the expiration date extended to June 30, 2022
Those with the Delta SkyMiles Platinum Amex or Delta Reserve Amex with unused companion certificates as of March 31, 2021, or companion certificates issued from April 1, 2021 to May 31, 2021, will have the expiration date extended to book and fly by June 30, 2022
Those with the Delta SkyMiles Reserve Amex with Delta SkyClub one-time guest passes issued from January 1, 2020 to May 31, 2021, will have the expiration dates extended to June 30, 2022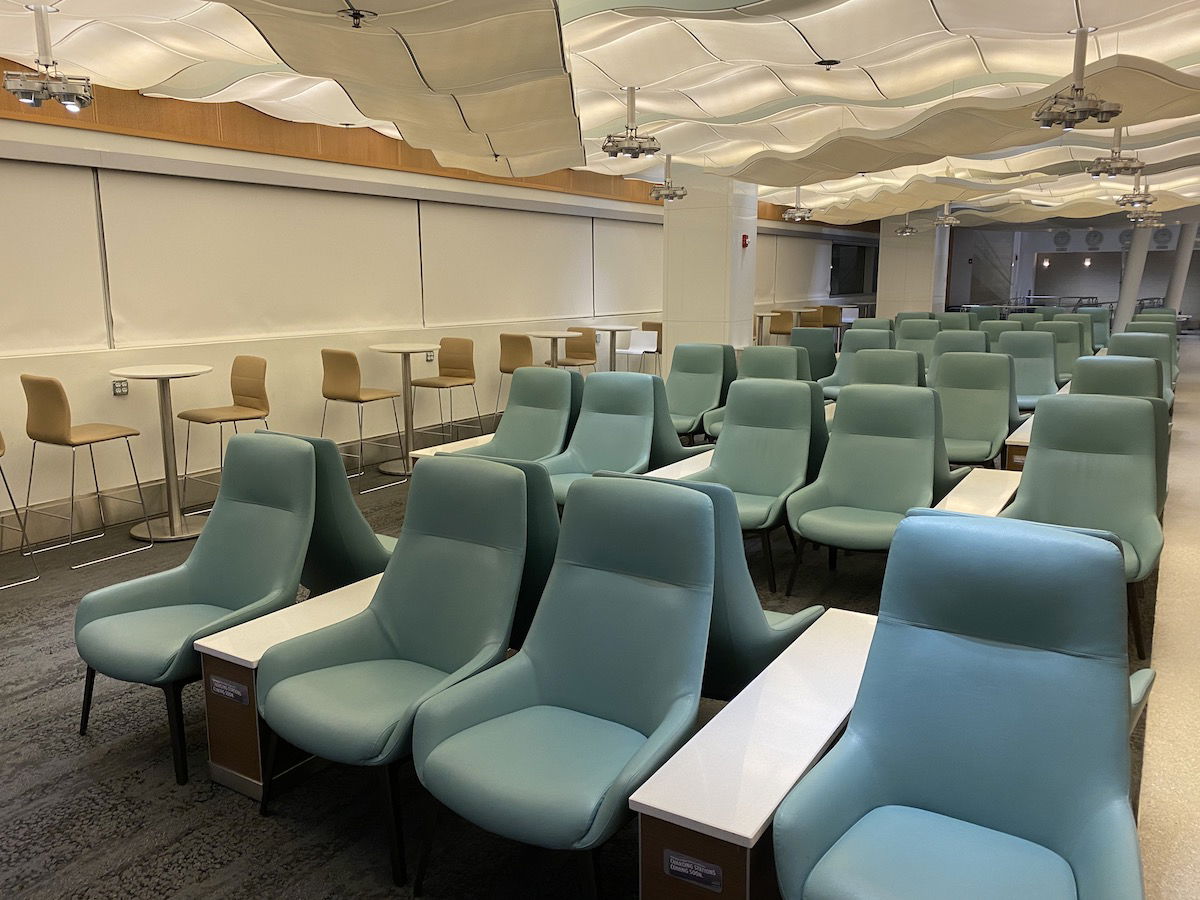 Select SkyClub one-time passes will be extended
My take on Delta SkyMiles Medallion changes
I've written about how I think most airlines should extend status in 2021, given everything going on. At a minimum, they're going to have to make some signification changes to elite qualification.
Where does that leave us with Delta SkyMiles' program updates? Here's my take:
It's interesting to me that Delta is basically declaring coronavirus over when it comes to travel; Delta CEO Ed Bastian recently said that Americans are ready to "reclaim their lives," and all of these initiatives reflect that, from requiring flying in 2021, to stopping seat blocking
I think Delta is being fairly reasonable here — between rollover miles from 2020, 50-75% bonus elite qualification, award flights counting towards status, and the ability to earn status through credit card spending, this should be reasonable enough for most (of course some will be left behind, like business travelers who may not be traveling much for the rest of the year)
Delta SkyMiles now has the most reasonable elite requirements for 2021 of the "big three" US carriers; compare Delta to American, as American AAdvantage has only lowered elite requirements by around 20%, with nothing further; something's gotta give there
Also, totally unrelated, but do we think Delta's motivation for today's news dump is to:
Try to out shadow and take attention away from Alaska Airlines joining oneworld…
…or to try to out shadow the bad publicity Delta is getting regarding the whole Georgia voting laws thing, which greatly backfired for the airline
…or both?
Bottom line
Delta has announced a series of initiatives today that will make it easier for SkyMiles members to earn Medallion status in 2021. In addition to counting award flights towards elite status, flights between April and December will also count towards status at a significantly accelerated pace.
What do you make of these Delta SkyMiles Medallion updates for 2021?