Delta recently announced major changes to its SkyMiles program and to Sky Club access. Historically it seems like airlines can get away with just about any negative loyalty program changes without consumers batting an eyelid or changing their behavior. However, the tone with these changes is different — many think the airline is going a step too far, and I think Delta is overplaying how premium of an airline it is nowadays (which is the basis on which it has gotten away with so many negative changes).
Along those lines, here's something I find really telling as to how the industry is responding to Delta's loyalty changes.
American Airlines makes the case for AAdvantage
An American Airlines spokesperson sent me an email making the case for why American AAdvantage is more compelling than Delta SkyMiles. You might think "well of course they're making that case." But I think this has more implications than you might assume.
Keep in mind that Delta is essentially following American's lead with its loyalty changes, as American introduced the Loyalty Points system in 2022, whereby you can earn status through credit card spending, as well as through all kinds of other non-flying activity.
AAdvantage Loyalty Points is almost unarguably a better program than the new SkyMiles Medallion Qualifying Dollars (MQDs) program. Among other things:
Earning status through AAdvantage is much easier than through SkyMiles; American requires you to accrue 200,000 Loyalty Points (equivalent to $200K of credit card spending) to earn Executive Platinum status, while Delta will require you to earn 35,000 MQDs (equivalent to $350K-700K in spending on select premium cards) to earn Diamond status
American gives you lots more ways to earn Loyalty Points than Delta gives you way to earn MQDs; with AAdvantage you can earn Loyalty Points with any co-branded credit card, shopping portals, dining portals, and much more
Earning status through flying is much easier with AAdvantage than SkyMiles; a top-tier flyer would have to spend ~$18K to requalify for Executive Platinum status with American, while a top-tier flyer would have to spend $35K to requalify for Diamond status with Delta
Those with the correct co-branded credit card get unlimited Admirals Club access without a spending requirements, while Delta is adding a spending requirement for unlimited lounge access; never mind that Admirals Clubs have better guesting policies
This point wasn't made, but it's something I feel strongly about — there's much more value to Executive Platinum status with American in terms of the overall value of oneworld Emerald status compared to SkyTeam Elite Plus status; it's not like you're going to be getting many upgrades on Delta, since the airline is selling most first class seats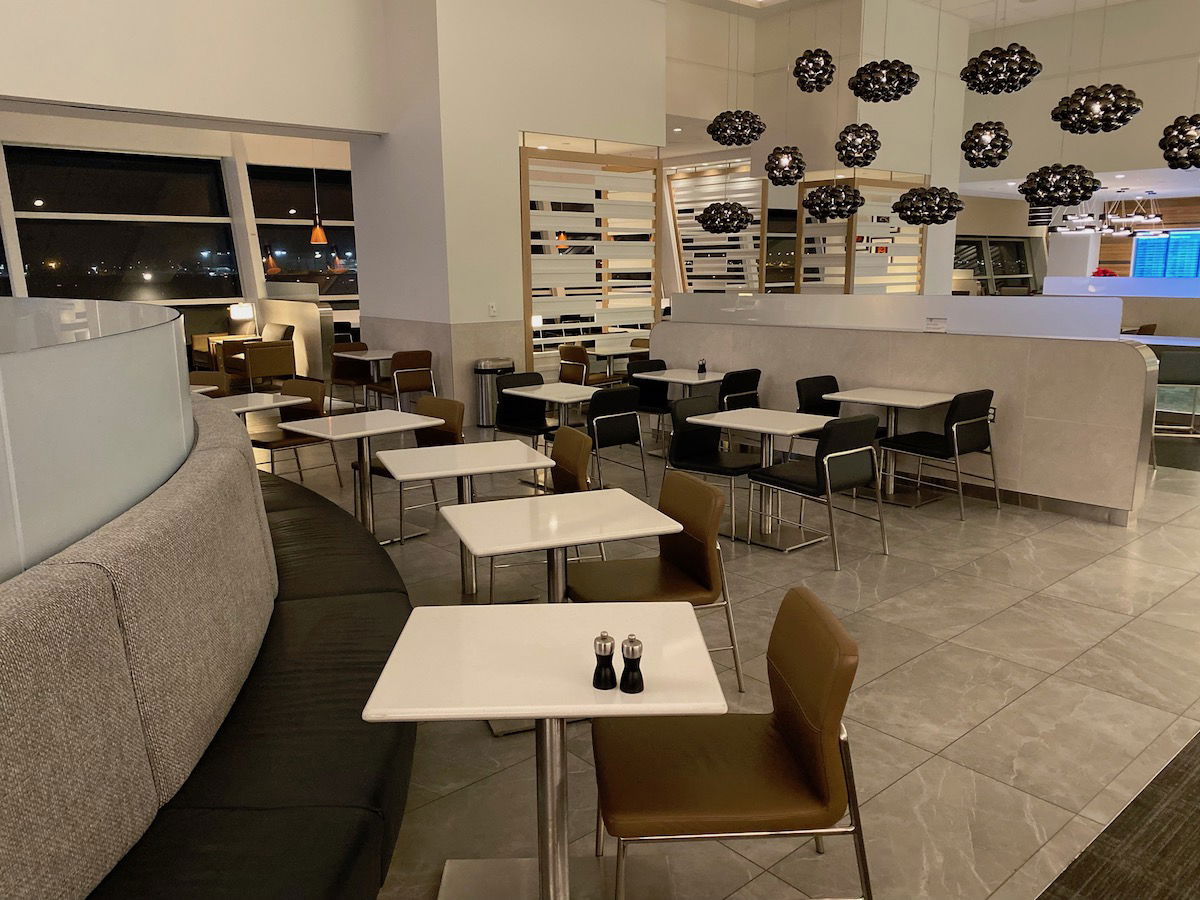 Why American making its case matters
I'm not here to be the American Airlines marketing department, but I think there's something really telling about what's going on here.
Historically when one airline has devalued its frequent flyer program, other airlines have been quiet, and have thought "great, now we can devalue as well!" The only thing you'd hear from another airline is them basically announcing the same. We've seen this time and time again.
When Delta SkyMiles announced these changes, some wondered if an American AAdvantage devaluation would be imminent. Does American view this as an opportunity to increase the Loyalty Points threshold for Executive Platinum to 350,000 Loyalty Points, essentially the equivalent of Delta's 35,000 MQDs?
Nope, rather it's pretty clear that American thinks that Delta has taken things one step too far. Heck, in the program comparison that American sent me, the following is specifically pointed out:
You can reach Gold status on American at 40,000 Loyalty Points (after $40k spend on the card). On Delta, you can reach Silver status (their equivalent to American Gold) after spending $60,000 on the card. Executive Platinum requires $200k annual spend; Diamond requires between $350-$700k.
That suggests American is committed to keeping its current thresholds for the next year.
Seriously, don't underestimate how significant this is. While each airline has a different customer base, American probably has the best data when it comes to consumers spending their way to status with a purely revenue based program. The more I think about Delta's changes, the more I wonder if we could see SkyMiles backtrack a bit, or at least create some other incentives that make it easier to earn status.
Airlines can't just keep demanding more from loyalty program members while offering them less and less. I think airlines other than Delta are slowly starting to realize that.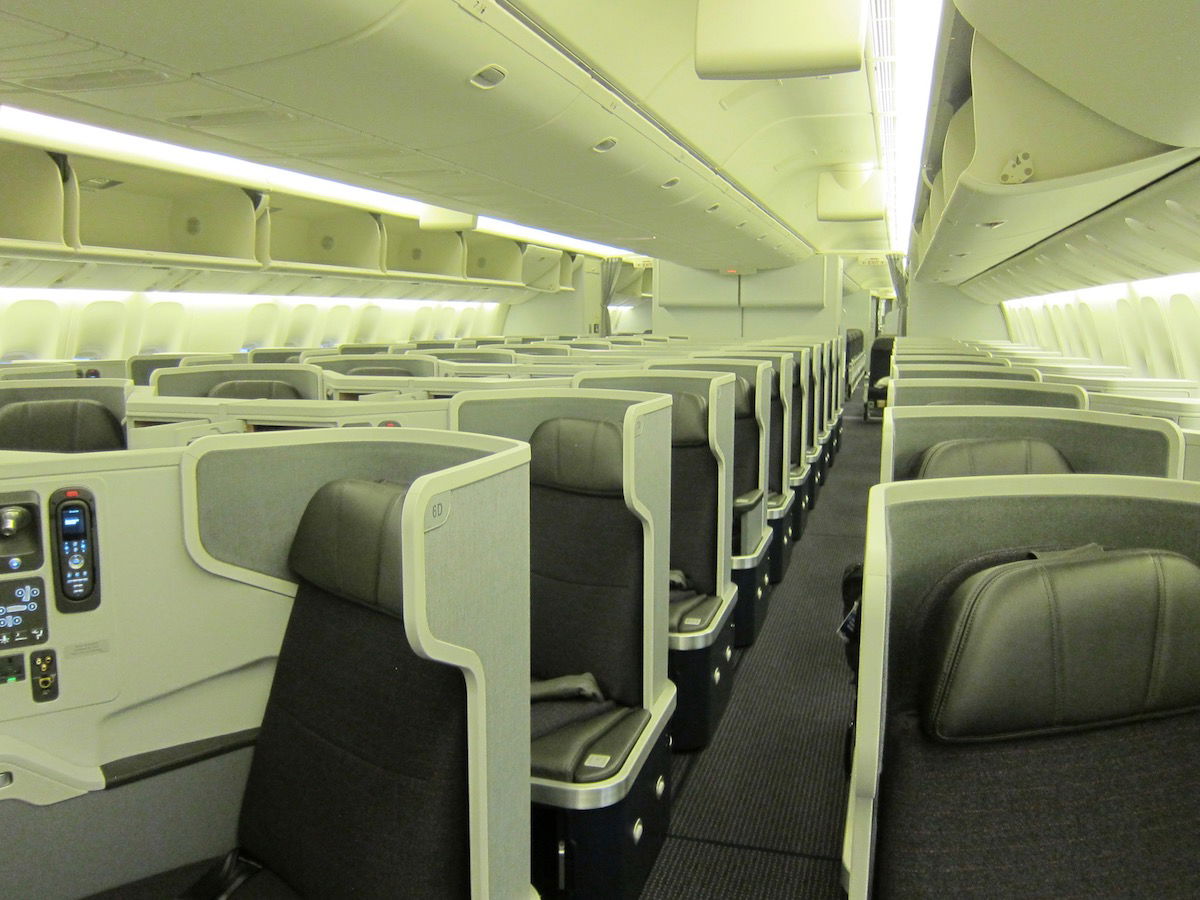 Bottom line
Delta is totally overhauling its loyalty program, and most frequent flyers aren't happy. What makes this devaluation different than past ones is that American doesn't seem to view Delta's changes as something to match, but rather views this as an opportunity to have a competitive advantage (or should we say "AAdvantage?").
American is emphasizing its Loyalty Points thresholds for earning status, suggesting that we won't see any adjustments to elite requirements for next year. I find it refreshing to see a negative change for once that other airlines reject, since historically that hasn't been the case, at least with the "big three."
What's your take on AAdvantage clearly looking to differentiate itself from SkyMiles?