In the interest of full disclosure, OMAAT earns a referral bonus for anyone that's approved through some of the below links. Citi is an advertising partner of OMAAT. These are the best publicly available offers (terms apply) that we have found for each product or service. Opinions expressed here are the author's alone, not those of the bank, credit card issuer, airline, hotel chain, or product manufacturer/service provider, and have not been reviewed, approved or otherwise endorsed by any of these entities. Please check out
our advertiser policy
for further details about our partners, and thanks for your support!
New as of 2022, American AAdvantage introduced Loyalty Points, a radically transformed way to earn elite status. You no longer earn status based on how many miles you fly, but rather you earn status based on how many Loyalty Points you rack up, including through non-flying means. Nowadays you can earn elite status exclusively through credit cards — putting $200K of spending on a co-branded American Airlines credit card would earn you top-tier Executive Platinum status.
The program has now been around for several months, so I wanted to share my thoughts, especially as I've been able to observe how others engage in the program. My conclusion? American's switch to Loyalty Points is one of the most brilliant frequent flyer program overhauls we've ever seen. Unfortunately for my own situation, I kind of hate it.
What an airline loyalty program should achieve
Broadly speaking, a well executed airline loyalty program isn't there to simply reward people for what they'd do anyway. That would just make the program a huge cost center. Rather the goal of an airline loyalty program should be:
To have someone give more business to that airline than they otherwise would have; this can come in many forms, and doesn't just have to be through flying
To make consumers act irrationally; this could be because of our desire for intangible benefits that are hard to value, or it could be because we start to feel a connection to the company
Many people argue that frequent flyer programs should reward frequent flyers, and not frequent buyers. People think that because they fly a lot, they shouldn't have to compete with those spending money on credit cards for upgrades. I hear you, but unfortunately that doesn't really reflect the reality of the airline business.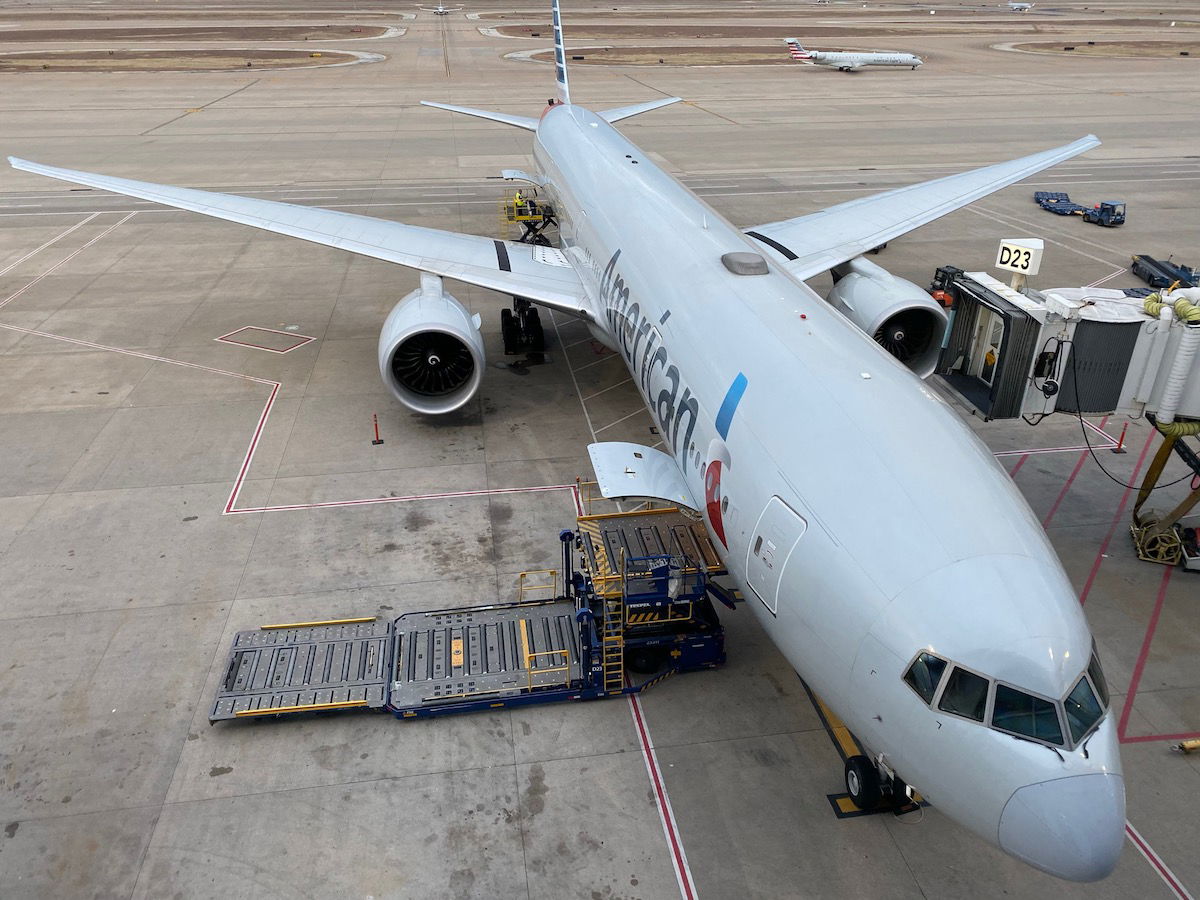 American Airlines doesn't make money flying
In the third quarter of 2022, American Airlines reported a net income of $483 million, with record quarterly revenue. The kicker? The airline actually lost money flying passengers:
American's passenger revenue per available seat mile was 18.08 cents
American's cost per available seat mile was 18.28 cents
American Airlines doesn't make money flying planes. It makes money with everything else, and in particular the loyalty program. The way it makes money with the loyalty program generally involves everything other than actually flying.
But let's assume for a moment that American made money flying planes. For the third quarter of 2022, the airline had net income of $483 million on $13.5 billion in revenue. That's a margin of under 4% on overall revenue.
If American's profit margin on flying passengers were actually 4% (it's not), what would that mean for how profitable American's most valuable elite members are? Before the new Loyalty Points program was introduced, American required spending $15,000 with the airline to earn top-tier Executive Platinum status.
If you were to assume the margin on that flying were 4%, that would mean the average Executive Platinum is "earning" American $600 per year. That's hardly a lot for a company's most loyal customer.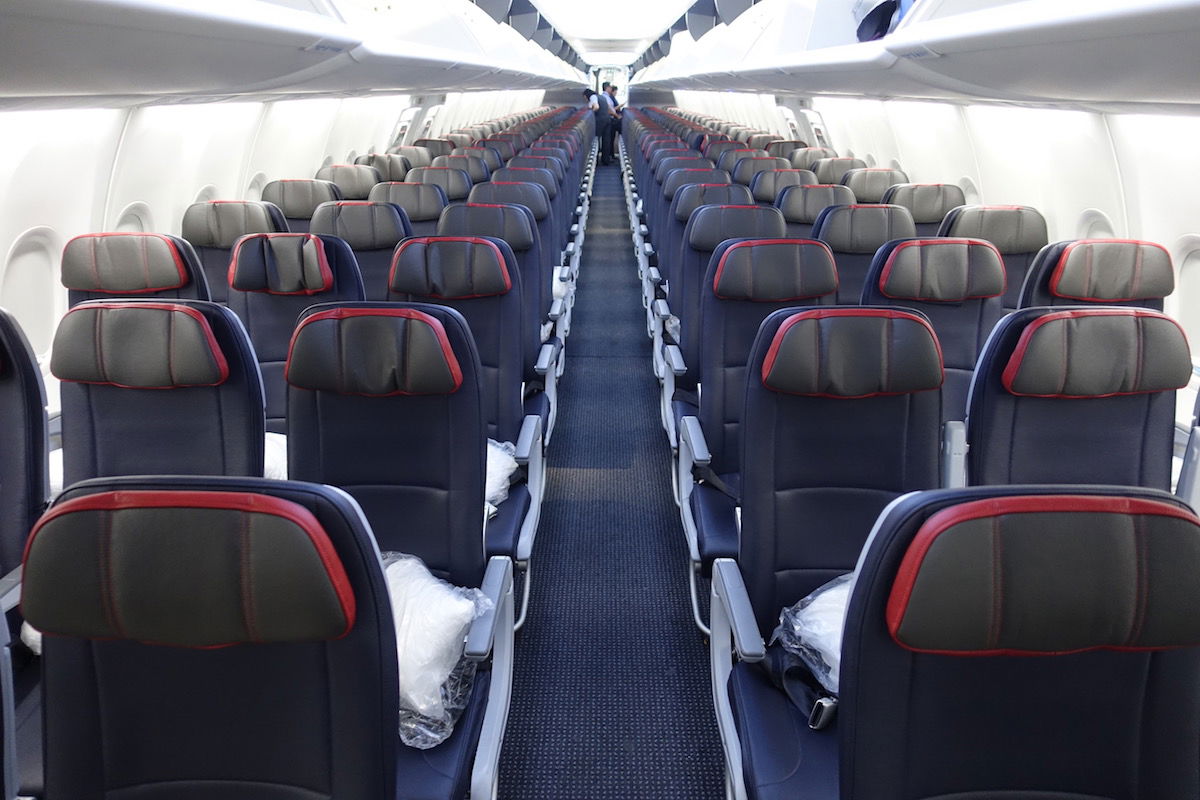 Why American's Loyalty Points system is brilliant
When American first launched its new Loyalty Points system, I wasn't quite sure what to think, and for that matter I wasn't sure how consumers would respond. Now that the program has been live for several months, I'm prepared to draw a conclusion — this program is simply brilliant.
In particular, it's clear that spending on co-branded American Airlines credit cards is way, way up. Just how much are people increasing spending on credit cards?
View from the Wing reports that in an internal meeting earlier this month, American Chief Commercial Officer Vasu Raja claimed that in the New York market, more people are qualifying for status than before, and 65% of those people are doing so with credit cards.
Now, admittedly there are some important details missing — are people earning status exclusively with credit card spending, or through a combination of spending and flying?
Along similar lines, I recently had a conversation with someone in Miami, who talked about how he earned status with American for the first time, by just spending $200K on an American Airlines credit card. He didn't previously use the card much.
The point is that people are absolutely upping their spending on American Airlines credit cards, and are increasing their non-flying engagement with the program beyond that.
This is brilliant for American Airlines for so many reasons:
The margins on AAdvantage members earning status through credit cards is much better than the margins on members earning status through flying
Giving out status costs American almost nothing; people are competing for a finite number of upgrades (American claims 80% of first class seats are sold, so there aren't many seats to upgrade to)
Those with high status who only occasionally fly American shouldn't be of concern to American frequent flyers when it comes to upgrade competition; A single Executive Platinum member flying 100 segments per year provides the same amount of competition as 25 people who earned Executive Platinum status by spending $200K on a credit card, and then flying four times per year
Those who earn elite status with American Airlines are more likely to fly with American Airlines to take advantage of those perks, even if they wouldn't have flown with the airline otherwise
The new AAdvantage program is genius, if you ask me. It's rather simple, and on top of that it serves its purpose — to cause people to act irrationally and generate profits — much better than the previous program.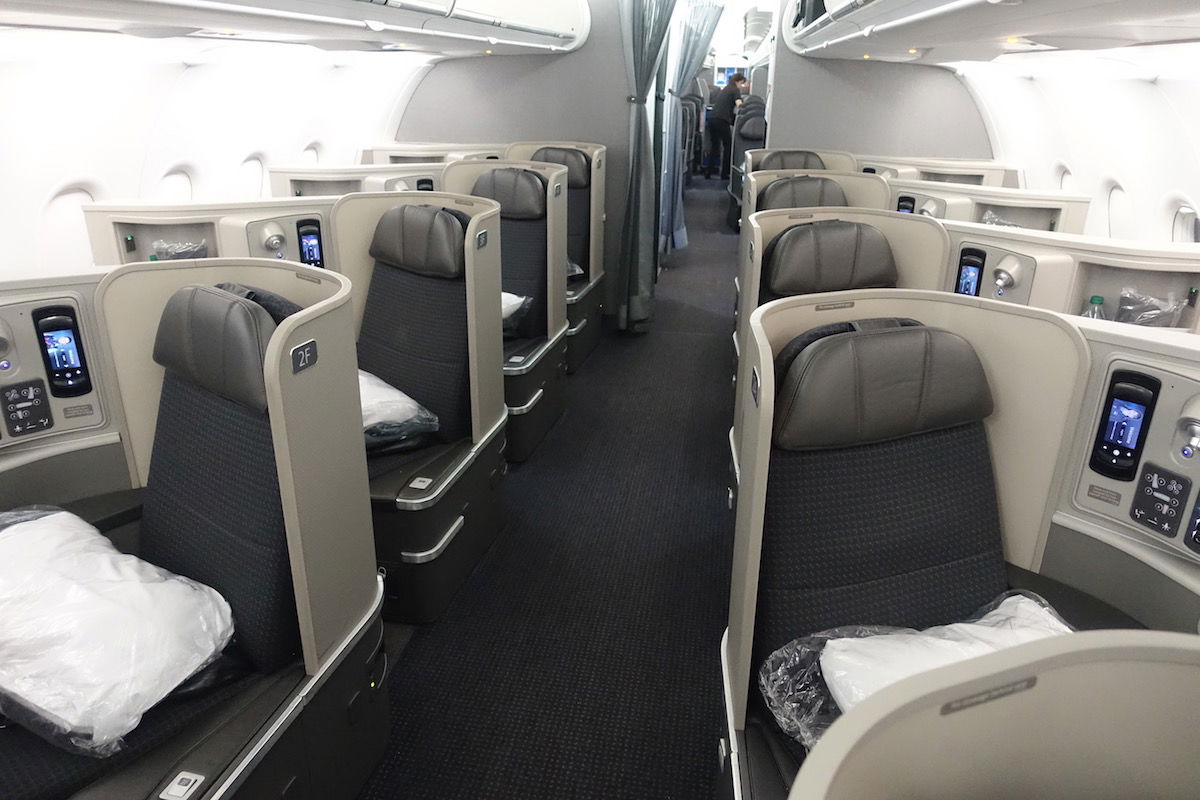 Why I struggle with American's Loyalty Points system
Here's the funny thing — while I think the Loyalty Points program is brilliant, I kind of hate for it for myself, and that's probably something that American should be proud of.
What's my beef? Well, I can't bring myself to actually spend a significant amount of money on a co-branded American Airlines credit card. This could have been my easiest year ever of status qualification, but so far this year I've spent zero dollars on an American credit card.
I've written about the value proposition of spending money on American Airlines credit cards. There's a huge opportunity cost to doing this, compared to the best cards for everyday spending.
I pride myself in trying to be a rational consumer. I assign a value to each points currency, and I'll only earn or redeem points if I determine something is the best option, and the math checks out. Choosing not to earn 2x points on my everyday spending with cards like the Capital One Venture X Rewards Credit Card (review) or Citi® Double Cash Card (review) is something I struggle to do.
But with AAdvantage that seems to now be the cost to play. For what it's worth, I'm currently at 70,000 Loyalty Points for the year, so I'm only about one-third of the way to requalifying for Executive Platinum status. Admittedly it hasn't been a very busy American travel year for me, as I only fly the airline when it's the best option.
I'm at a crossroads with American Airlines. Either I need to go all-in on American Airlines credit card spending, or maybe it's time to take a different strategy with my oneworld flying.
Maybe I should just permanently credit my flying to another oneworld program, so that I can consistently get better lounge access. Frankly I don't even care that much about Executive Platinum status, I just don't want to lose oneworld Emerald.
Frankly I don't really value upgrades on American that much — I don't have much luck with upgrades, and I often just pay for first class, when the pricing is fair. Unless I invest hugely in earning more Loyalty Points, I typically lose out on upgrades to Executive Platinum members with a higher rolling total.
I'm certainly open to ideas as to what strategy I should take, as I imagine I'm not alone…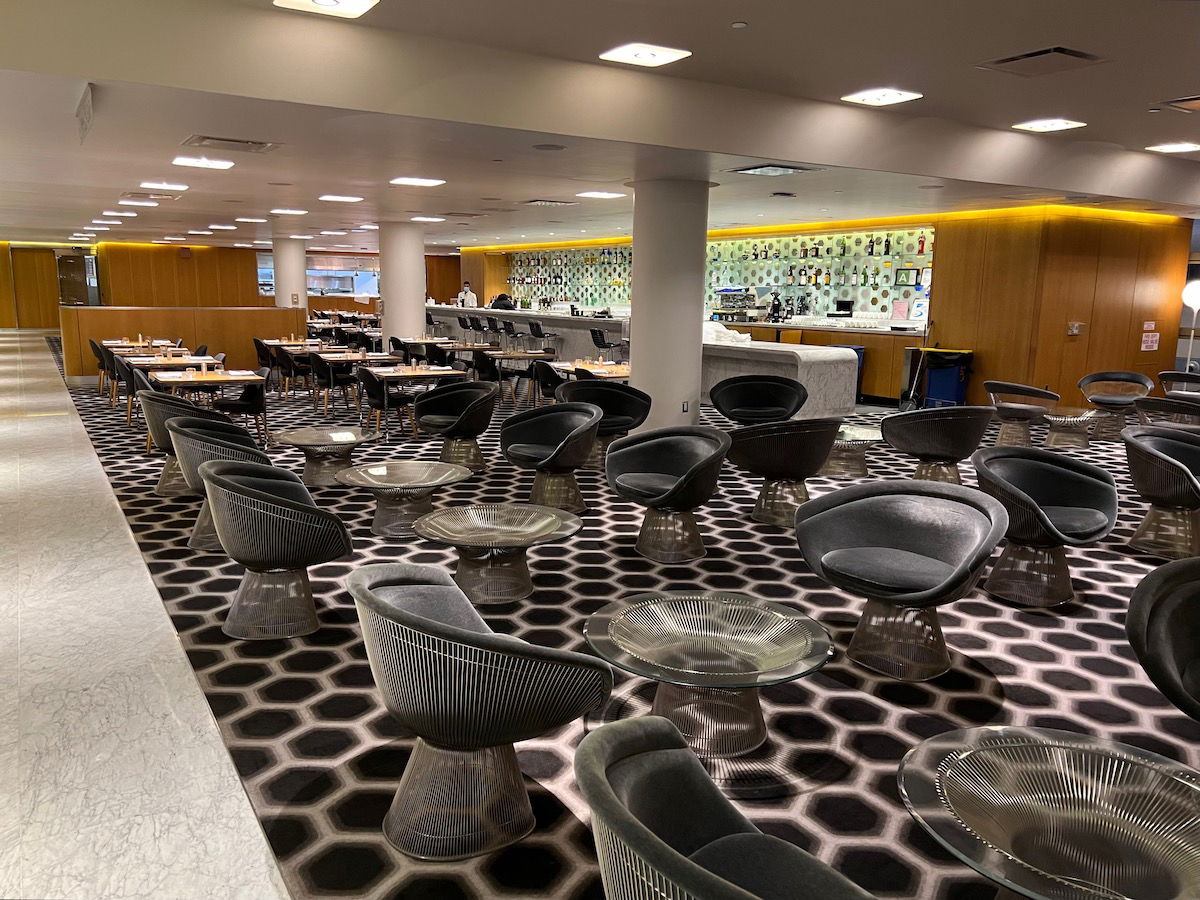 Bottom line
I give American Airlines a lot of credit for its AAdvantage Loyalty Points program, as I think it's one of the smartest frequent flyer program transformations we've seen in a long time. It reflects the reality of the airline industry — American doesn't make money flying planes, but rather makes money on everything else.
American seems to be seeing a significant uptick in spending on co-branded credit cards, so there are lots of newly minted elites who may not necessarily be frequent flyers. While I get that this frustrates road warriors, it's only fair for the airline to incentivize what's profitable.
As for me, I'm struggling with the new program. I have a hard time getting myself to spend significant amounts on American Airlines credit cards, given the much more lucrative options out there. But that's also what makes the program genius — lots of other people are doing that, even if it's not rational.
Where do you stand on American's Loyalty Points program? Is it working better or worse for you than the old program?