There are three major global airline alliances — oneworld, SkyTeam, and Star Alliance — and each offers some level of reciprocal elite recognition. In previous posts I've written about oneworld Emerald status, oneworld Sapphire status, and Star Alliance Gold status.
In this post I wanted to take a look at the benefits of SkyTeam Elite Plus status. SkyTeam is a popular airline alliance, and Elite Plus is SkyTeam's highest reciprocal elite tier.
How airline alliance status works
One of the major benefits of the global alliances is reciprocal elite recognition across airlines. While you'll generally be treated the best when flying "your" airline, there are certain perks you can expect regardless of which member airline you fly. From the perspective of frequent flyers, this is one of the key value propositions of an airline alliance.
You don't earn elite status directly with SkyTeam, but rather you earn status with a SkyTeam member airline, and that status maps over to an alliance elite tier. SkyTeam has two elite tiers — Elite and Elite Plus — and it's the higher tier where the perks really kick in.
For example, if you're a SkyTeam Elite Plus member through Delta SkyMiles, you can expect some level of recognition, regardless of whether you fly Air France-KLM, Korean Air, China Eastern, Middle East Airlines, Saudia, or Virgin Atlantic, among others.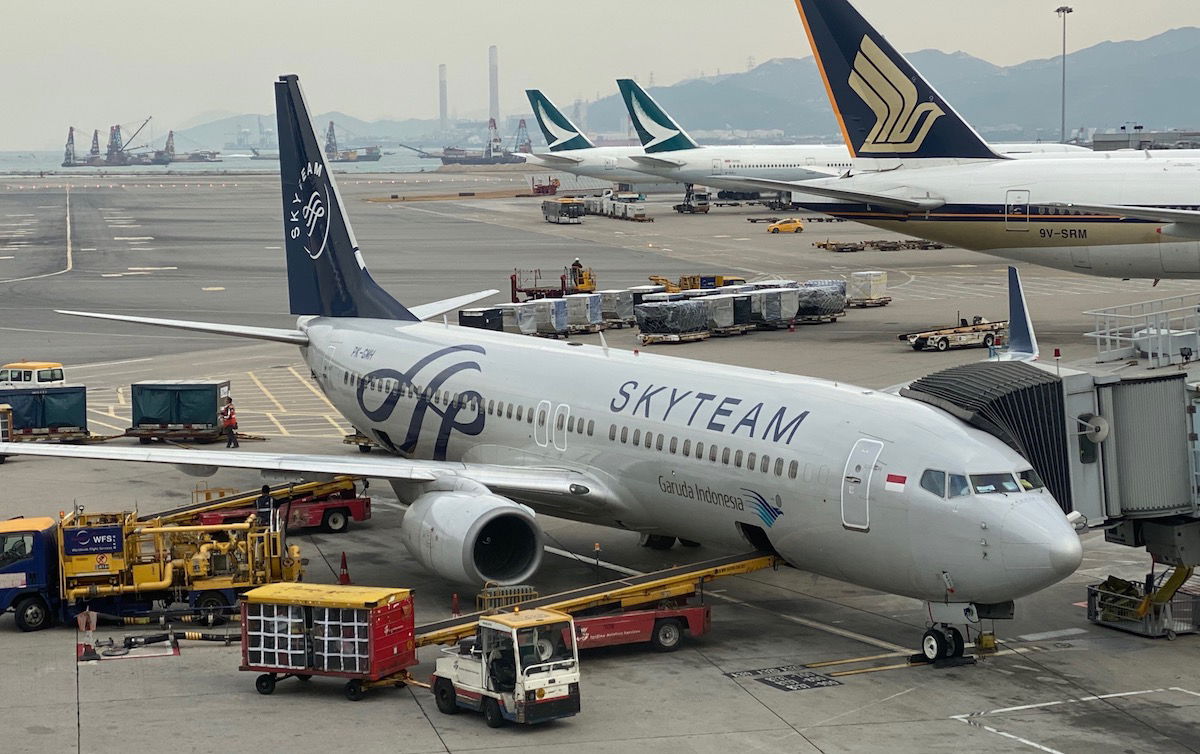 Benefits & perks of SkyTeam Elite Plus status
What are the perks of SkyTeam Elite Plus status? Let's go over each of the benefits, roughly in the order that I value them (admittedly this is pretty subjective, and depends on your travel patterns).
SkyTeam business class lounge access
If you ask me, the most valuable perk of SkyTeam Elite Plus status is the lounge access benefit, as members receive access to most SkyTeam business class lounges when traveling on an international SkyTeam flight the same day in any cabin. They're allowed to even bring one guest with them (also traveling on a SkyTeam flight).
Unfortunately this is an area where Delta puts its frequent flyers at a major disadvantage. Those who earn SkyTeam Elite Plus through Delta SkyMiles don't receive Delta Sky Club access when traveling in economy on international flights. However, they can access partner lounges.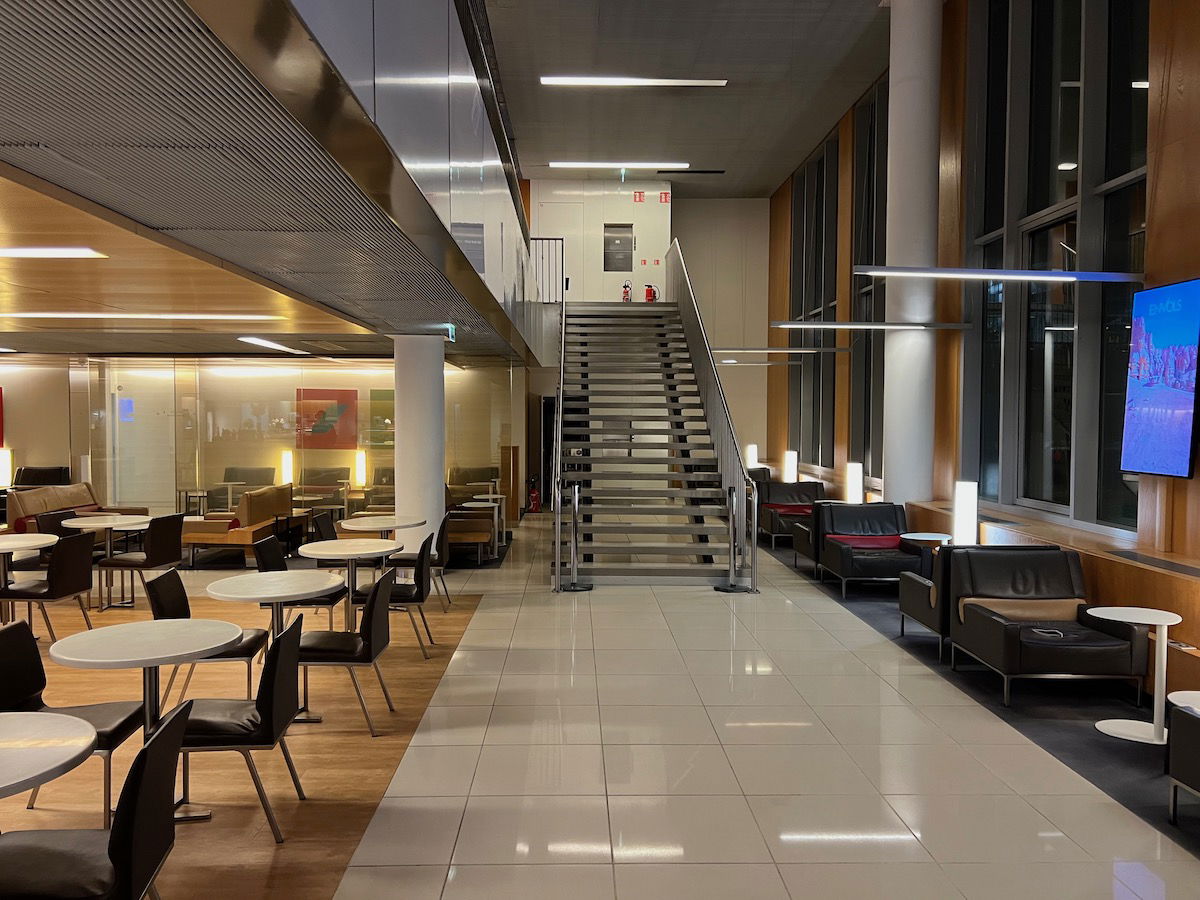 SkyPriority check-in, security, & boarding
As a SkyTeam Elite Plus member you get access to SkyPriority services, which include priority check-in, security, and boarding. You can generally expect that you are grouped in with business class in this regard, so keep an eye on the red SkyPriority signs at airports, as these can save you a lot of time and hassle.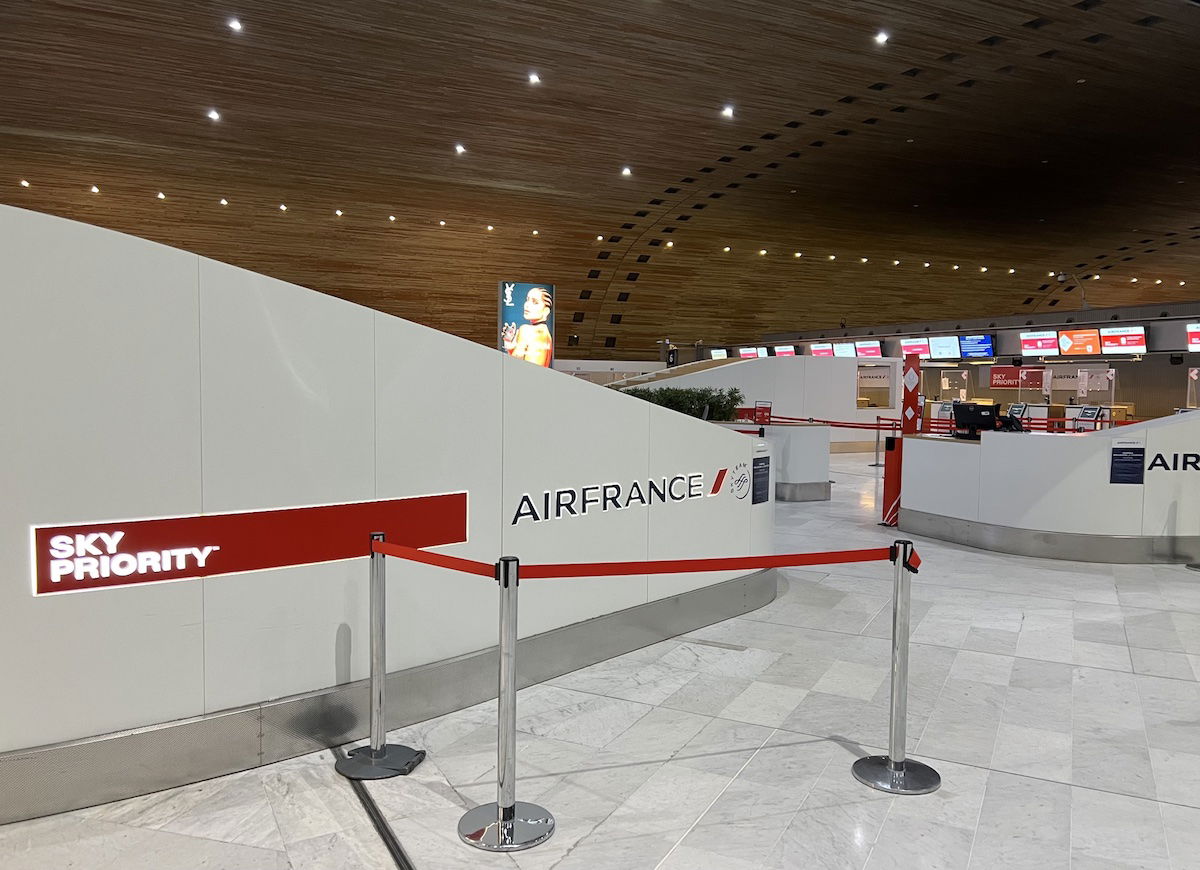 Extra baggage allowance & priority handling
While many frequent flyers prefer to travel hand luggage only, for those times where you do check luggage, the extra SkyTeam Elite Plus baggage allowance comes in handy:
For tickets that have a weight limit, you get an extra 20kg of luggage
For tickets that have a piece system, you get one additional bag
In addition to the extra allowance, you also receive priority handling for your bags, so that they hopefully come out early.
Preferred seating
SkyTeam Elite Plus members are supposed to receive preferred seating when traveling on any SkyTeam airline. The catch is that the execution here differs greatly by airline. Some airlines will allow you to assign exit row and other extra legroom seats at no cost, while others have much more limited options. Meanwhile some SkyTeam airlines apply this policy to companions on the same reservation, while others don't.
You'll always want to check with the airline you're traveling on to see what kind of seating you can get as a SkyTeam Elite Plus member.
Priority on waitlists & for standby
If you find yourself on a standby list or a waitlist for a flight, this is generally prioritized by status. You can expect that SkyTeam Elite Plus status will give you priority on this list. This is useful in situations where you're trying to stand by for a flight or score an upgrade, but there aren't many seats left.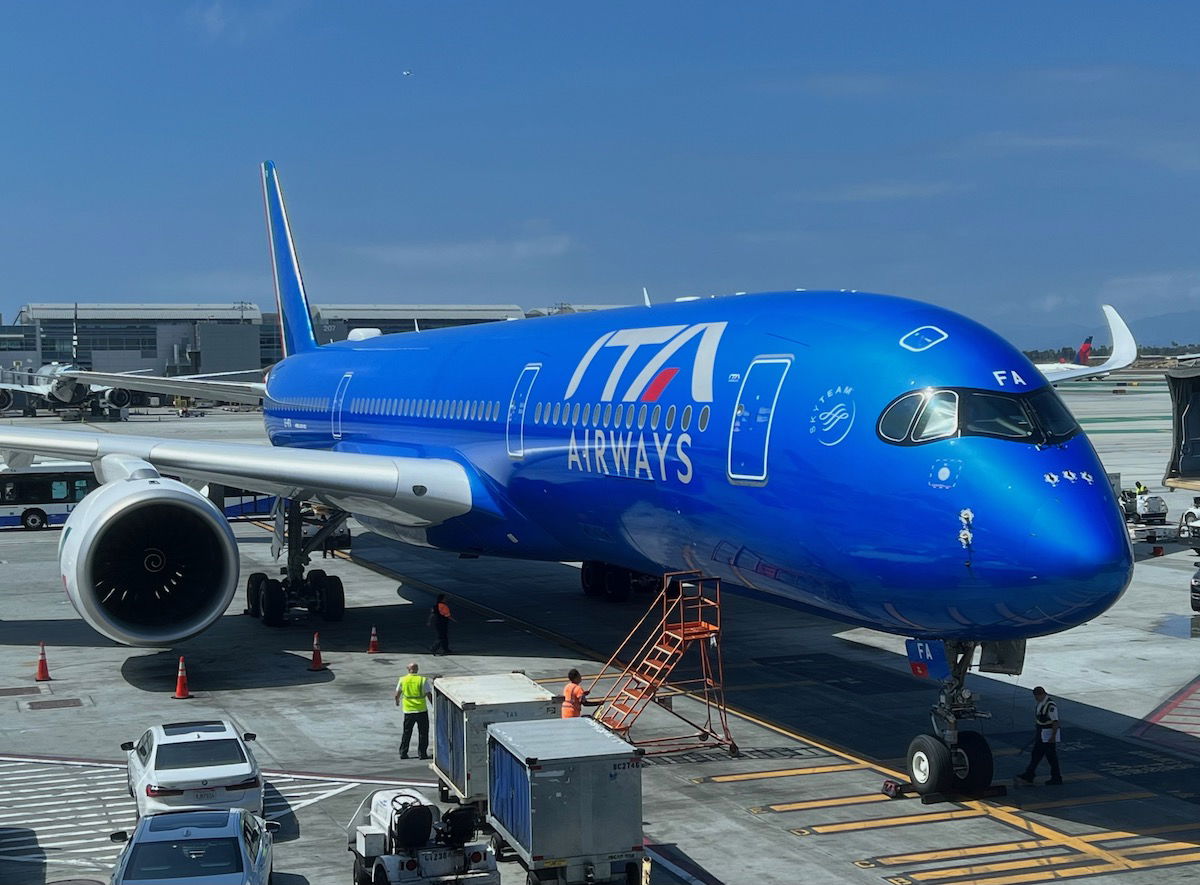 How does SkyTeam status compare to others?
If you're going to fly with an alliance, you're of course better off having status than not. All three of the major alliances are quite consistent when it comes to alliance-wide perks, including priority services, an extra baggage allowance, etc.
All that being said, I do think that SkyTeam Elite Plus is generally less valuable than comparable elite tiers at both Star Alliance and oneworld. Admittedly the differences are most noticeable at the margins, and to give you a sense of why:
Star Alliance Gold doesn't restrict lounge access only to international flights, and Star Alliance Gold members sometimes get access to better-than-business-class lounges, and can also sometimes check-in with first class, which you don't usually find at SkyTeam
Similarly, oneworld Sapphire and Emerald also don't restrict lounge access only to international flights, and oneworld Emerald offers service more on par with first class, rather than business class (first class check-in, boarding, lounge access, etc.)
I think the domestic vs. international lounge access policy is worth emphasizing. For example, if you have Star Alliance Gold status or oneworld Sapphire status through a non-US frequent flyer program, you can access United Clubs and American Flagship Lounges (respectively) with your status. Meanwhile the same doesn't apply to SkyTeam Elite Plus members through a non-US frequent flyer program.
A terrible aspect of SkyTeam is how the alliance's largest airline (Delta) doesn't grant its own frequent flyers Sky Club access on international itineraries, contradicting the standard SkyTeam policy. That's not something you'll find at American or United.
I can't think of any relative advantage that SkyTeam Elite Plus has over comparable status with Star Alliance or oneworld, though someone correct me if I'm wrong.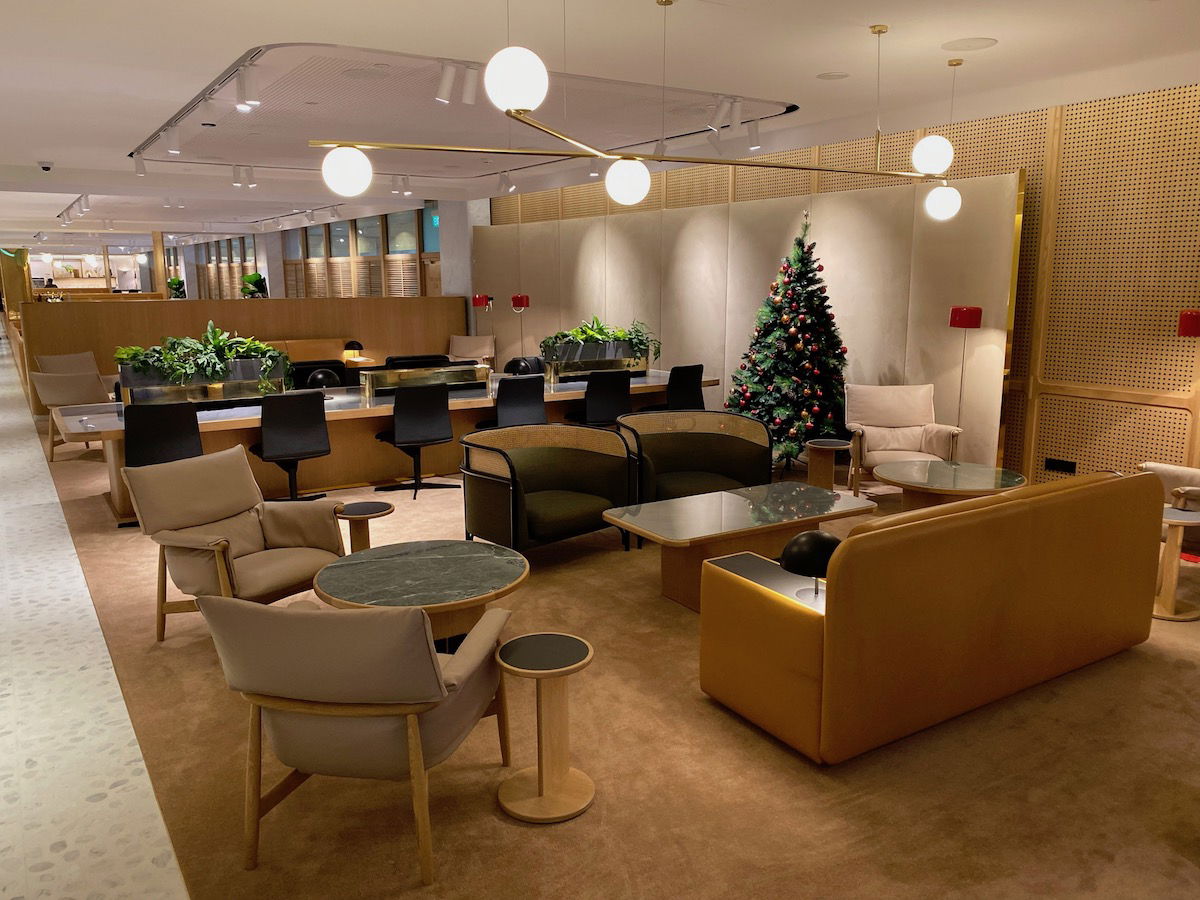 Bottom line
Status with an alliance can be valuable, especially if you don't always fly with the same airline. Elite Plus is the top elite status in the SkyTeam alliance, and it offers perks like business class check-in, lounge access, and boarding, plus an extra baggage allowance, priority baggage delivery, and priority on waitlists.
There's definitely value to be had with SkyTeam Elite Plus status, though I think SkyTeam lags a bit behind Star Alliance and oneworld when it comes to reciprocal recognition.
If you're a SkyTeam Elite Plus member, what has your experience been with the status?