If you've been reading OMAAT for any amount of time, you probably know that I'm a coffee enthusiast. I love coffee for many reasons — I like the taste, I like that good coffee can be a work of art, I like that it helps me wake up, and more than anything, enjoying a cup of coffee is ritualistic for me.
That brings me to an interesting question that I get asked all the time — isn't it kind of disgusting to drink airplane coffee? I figured I'd address that in this post, and then I'm curious to see what y'all think.
Yes, airplane coffee is made with tank water
No matter where you are, coffee is brewed with water. When on the ground, most of us either use tap water (if it's safe to drink) or filtered water. On airplanes, coffee is brewed with water from the plane's water tanks… which are probably kind of gross.
I'm sure the water is generally pretty clean when it enters the tanks, though as you'd expect, the tanks aren't cleaned very often, and may have bacteria. For that matter, the coffee machines used to brew the coffee probably aren't cleaned very often either.
Every so often there will be a viral story about how you shouldn't drink coffee or tea on a plane. That can come in the form of some study about how much bacteria is found in airplane tanks, or sometimes it's a TikTok video from a flight attendant about how you should never drink coffee or tea due to bacteria, as if they're a medical expert.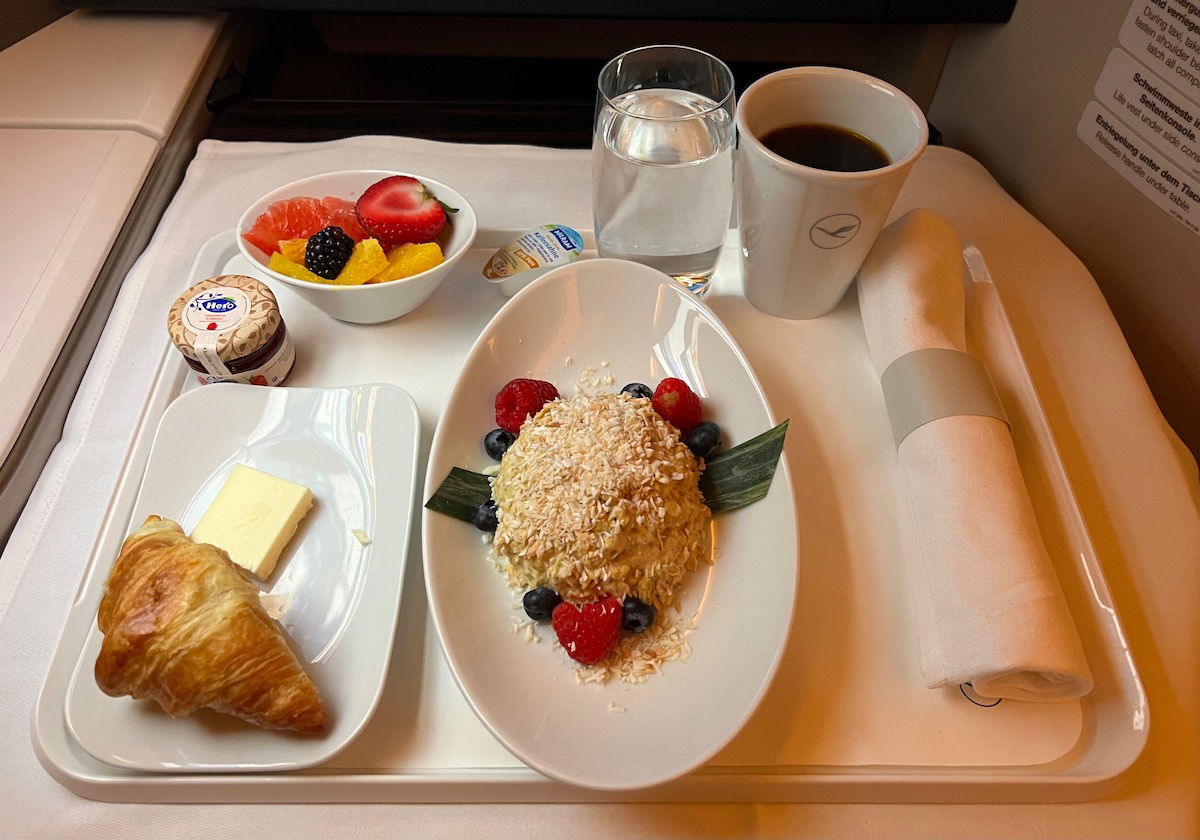 Why I still drink coffee on airplanes (reluctantly)
Before I share my take, let me acknowledge that I'm not a scientist, and for that matter, I'm not even good at science (it was my weakest subject in school). Let me also state that I consider myself to be a bit of a germaphobe, but I manage to apply that selectively, which is probably a good thing.
With that in mind, I admit that I do drink filtered coffee on airplanes, but only if it's the only coffee option. It goes without saying that filtered airplane coffee rarely actually tastes great, but I consider it to be better than nothing. How do I rationalize drinking it?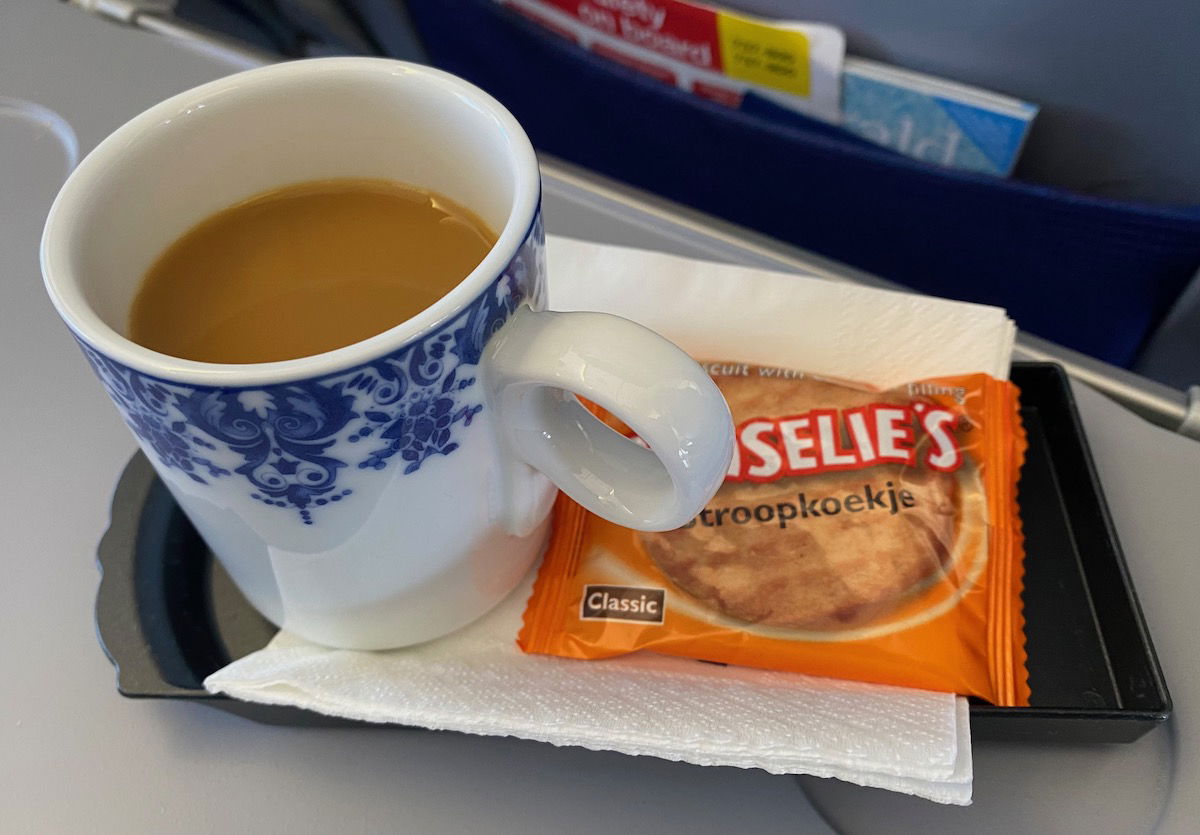 First of all, I'm not too worried about the bacteria. Most studies I've seen about bacteria in airplane tanks suggests that it doesn't pose any health risks and isn't actually dangerous. I'd think that the temperature to which the water is heated during the brewing process reduces any risk even more. You'd think that if there were any real risk to drinking airplane coffee, you'd hear a lot more stories of people getting sick from it.
Second of all, what else am I going to drink? I drink a ton of water, and at times I just need a different flavor. Airplane juice is disgusting, in my opinion. Meanwhile I'm usually not looking to drink alcohol (especially as a substitute for coffee!), and soda isn't exactly good for you, so that doesn't leave many options.
That being said, let me acknowledge that I don't love the idea of drinking filtered airplane coffee, simply because it usually doesn't taste great, and it does also sorta kinda freak me out.
So, what are the alternatives? Well, many top airlines serve espresso-based drinks in first and business class, which I far prefer. Cappuccinos are made with milk rather than water, so you're consuming a lot less water from the tank (just the small amount from the espresso shot).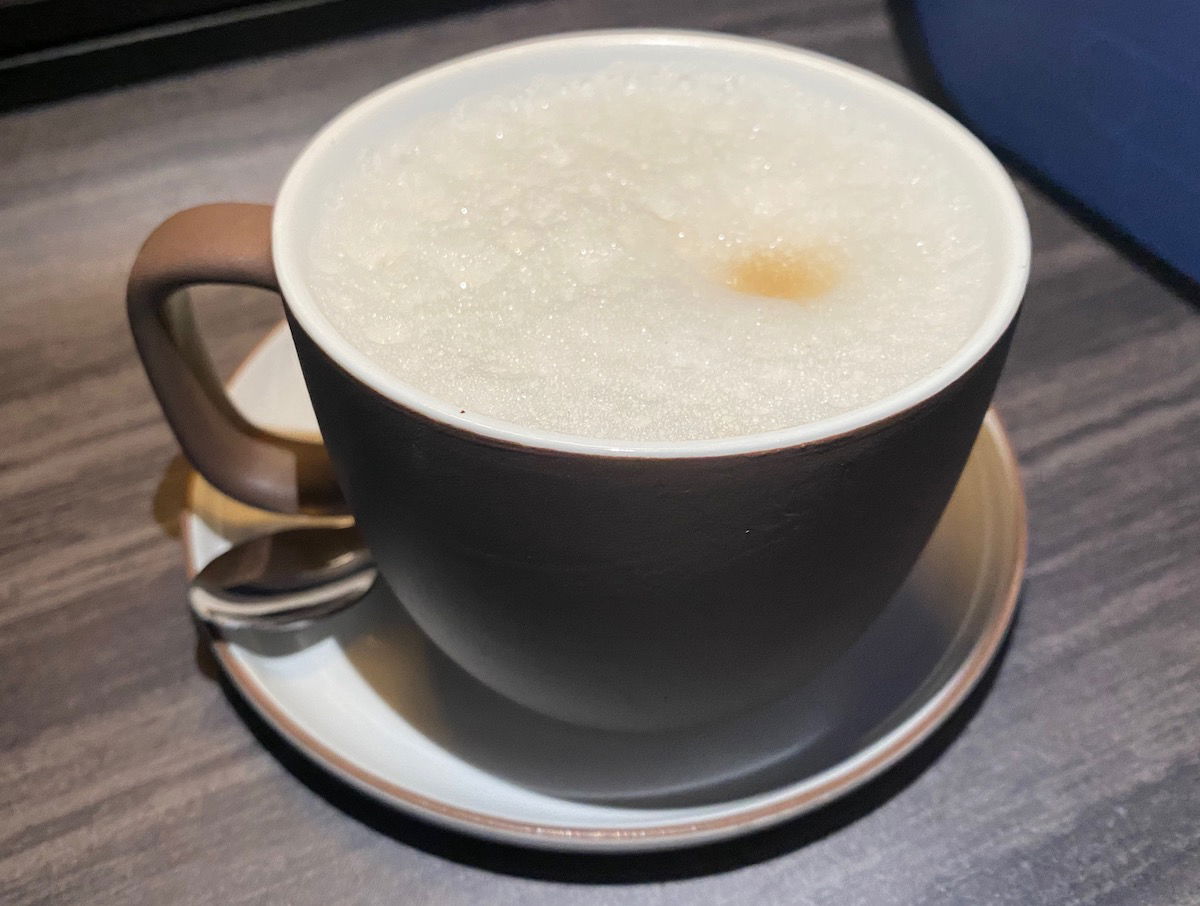 I also appreciate when airlines offer a proper cold brew or iced coffee, since that comes out of a bottle, rather than from the coffee machine. For example, Delta serves cold brew on select routes, while Southwest is selling a new iced coffee drink (though it's really sugary). I wish we'd see more airlines offer this.
I know some people say "well just bring coffee from the terminal." I've never been a fan of that, personally. I find boarding with a cup of coffee to be a pain, and I feel like half the time a cup of coffee gets spilled during boarding. I'll gladly have a cup of coffee on the ground (like in a lounge), but I'm not into carrying coffee onboard.
Bottom line
I'm kind of grossed out by airplane coffee, but I still drink it, and try to just not think about it too much.
Yes, airplane coffee is made with water from a plane's tanks, which isn't cleaned very often. On top of that, the coffee machines aren't cleaned very often. Furthermore, many airlines don't invest much in having good coffee, so when you add it all up, drinking coffee in the air often isn't much of a pleasure.
Still, I like coffee, and I drink it on planes. I do what I can to drink espresso-based drinks or cold brew, when offered (which some airlines have in premium cabins), but worst case scenario I'm also happy to have coffee. I just try not to think about it too much.
Where do you stand on airplane coffee? Gross or no? And regardless, do you drink it?