This year I've been making an effort to fly business class rather than first class, which is motivated by a couple of factors:
Given that I've been flying a lot of business class lately, I figured I'd reflect on what I consider to be the six biggest differences between first class and business class. Here they are, in no particular order:
1. The ground experience
For many airlines, the first class experience starts the moment you check-in. That's especially true if you're visiting one of the world's best first class lounges.
The services offered on the ground to first class passengers by some airlines are truly impressive. For example, if you're flying Air France first class out of Paris you can expect to be driven to your plane in a car, receive a complimentary spa treatment, and dine at a Michelin star restaurant.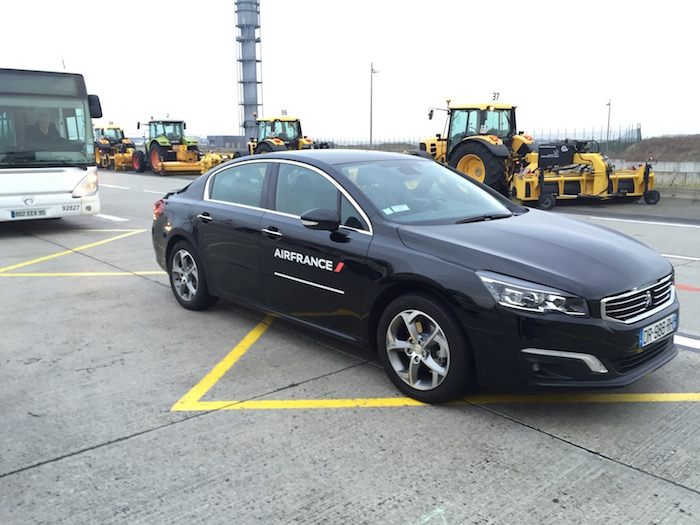 Be picked up directly at your plane in Air France first class!
While there are some great business class lounges out there, like the Qatar Airways Al Mourjan Lounge Doha and Virgin Atlantic Clubhouse London, I've never had a business class ground experience which I found to be truly personalized.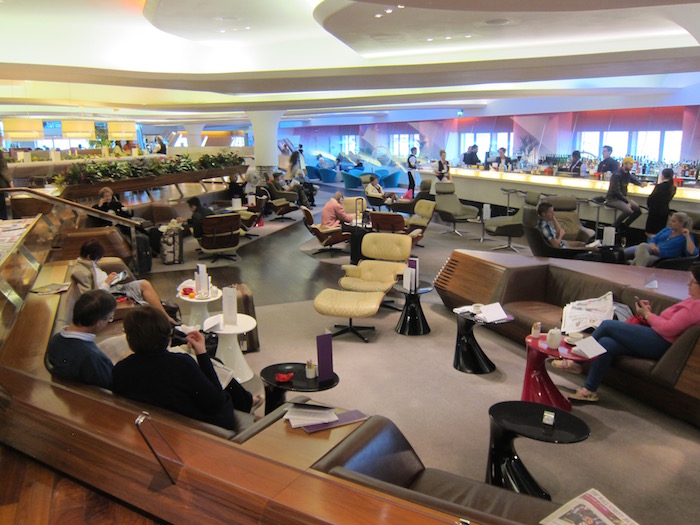 Virgin Atlantic Clubhouse London Heathrow
2. The personal space
The most precious resource on a plane is space (well, perhaps after oxygen), and that's something first class generally provides more of.
The thing is, there are some great business class products out there nowadays which feature direct aisle access, and are arguably better than first class was 10 years ago.
However, the innovation when it comes to first class hard products is unrivaled. Just look at Singapore Airlines' Suites Class, which features a double bed, or Etihad's First Class Apartment, which you can actually walk around inside of without leaving "your" seat.
3. The amenities
In my opinion a good night of sleep isn't just about the amount of personal space, but also about what the airline does to make it comfortable.
Many first class products come with added amenities, like pajamas, amenity kits, etc.

Emirates first class amenities
However, in my opinion the single most important amenity is good bedding. Several first class products offer name brand bedding products, which can rival the sleep you'd get at home.
4. The attentiveness
After all the business class flights I've taken lately, this is probably what I've realized the most. In business class I'm pleased if I feel like I'm being served as part of an efficient assembly line.
In first class my expectations of service are different, though. Service is generally much more attentive, where you feel like you're being served in a restaurant and dining at your pace, rather than being served at a Medieval Times dinner & live show, where everything is brought out when it's convenient to the crew.
Furthermore, I don't feel guilty asking for things in first class. In business class I sometimes feel guilty ordering a cappuccino (assuming they offer it) during a busy dinner service or breakfast, since I know the crew is busy, and they have a lot of people to take care of. I don't have that same guilt in first class.
5. The food
A few weeks back I asked whether airline food can truly be restaurant quality. I'd say that while business class food is certainly edible and acceptable, a first class meal actually can be an experience.
From Krug and caviar, to a chef who will custom make just about any dish for you, I've had some incredible meals in first class.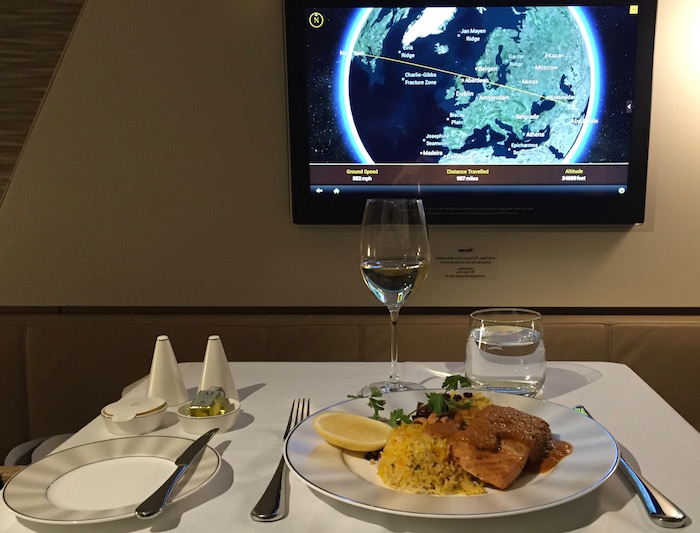 Etihad Airways first class
6. The drinks
Admittedly this doesn't appeal to everyone, but there's no denying that some top airlines have an incredible drink selection in first class, whether it be Dom or Krug or Hennessy Paradis. There's a huge amount of variance here — China Southern first class has worse champagne than Qatar Airways business class — but on the whole you'll find some first class products with incredible drink selections. Even American Airlines is serving Laurent Perrier Grand Siecle in first class nowadays, which is very nice.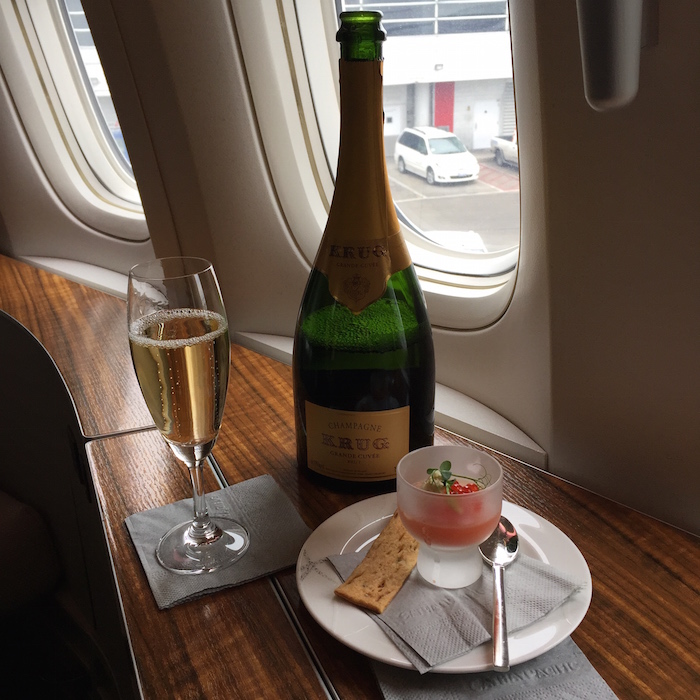 Cathay Pacific first class
Do I "miss" first class?
The question isn't intended to sound as dramatic as it might be interpreted. The reality is that I've been flying a lot more business class this year, so do I "miss" flying first class as much? To be honest, not really.
Don't get me wrong, I love first class on Cathay Pacific, Emirates, Etihad, Lufthansa, etc.
However, there are two things I've especially loved about flying business class:
I've loved being able to try new products; as much fun as it is to fly Emirates first class for the umpteenth time, it's just as fun to experience a new airline in business class for the first time
I've found myself arriving more well rested when flying business class, which might seem backwards; however, in first class I tend to want to maximize the experience, and might eat and drink too much for my own good, while in business class I consider the primary goal to arrive well rested, and it has served that purpose quite well
So I've been enjoying business class quite a bit, though I still think first class is well worth the premium for a special occasion.
To finish I should just note that there are always exceptions to the "first class vs. business class" argument. In other words, on each of the above points I can think of instances where an airline does business class better than another airline does first class. For example, the food in Austrian business class is better than in China Southern first class, the drinks in Qatar Airways business class are better than in Air India first class, etc.
What do you view as the main differences between first & business class?