EXTRA PERKS AVAILABLE
Enjoy breakfast, upgrades, & more
Want to take advantage of Rosewood Elite benefits, including a space available room upgrade, complimentary breakfast, a hotel credit, and more? Contact Ford ([email protected]) for more details. He may even be able to help if you already have a stay booked.
Rosewood is one of the fastest growing luxury hotel groups. What impresses me so much about Rosewood is how the brand does a great job with both city hotels and resorts, rather than specializing in just one. An example of a great Rosewood city hotel is The Carlyle, a Rosewood Hotel in New York City.
In this post I wanted to take a closer look at that. In addition to covering the basic details of this property, I also wanted to talk about the best way to go about booking a stay here (which is always through a Rosewood Elite travel advisor, who can score you perks at no extra cost to you).
The Carlyle New York (Rosewood) basics
The Carlyle New York is a Rosewood Hotel on the Upper East Side. The hotel has its unique branding because it has quite a history dating back to 1930. Nowadays it's fully managed by Rosewood, so you can expect the same great service you'd get at any other Rosewood property around the globe.
The hotel has 189 rooms, including 90 suites, so as you can see a huge percentage of the rooms at the property are suites. Accommodations range in size from 360 square feet to over 2,700 square feet, with many rooms featuring Central Park views.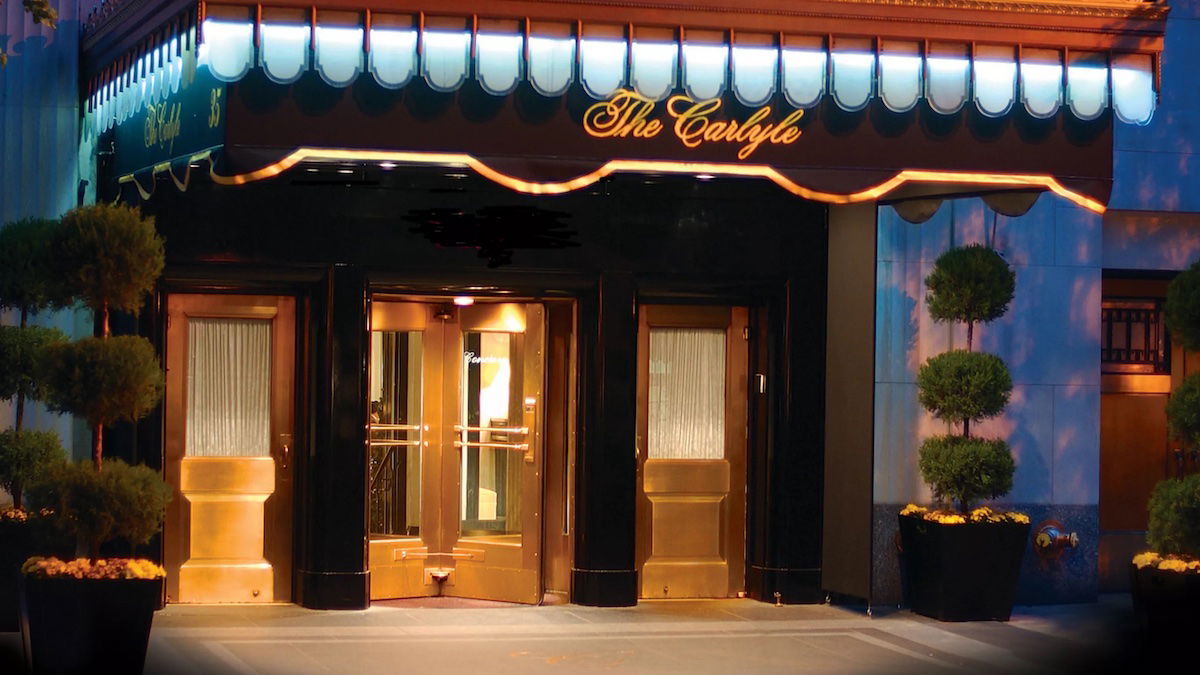 The Carlyle New York (Rosewood) promotions
The Carlyle New York isn't cheap, given its location, reputation, and quality, which is all the more reason to make sure you're maximizing your value.
I appreciate that Rosewood's website has a calendar that shows you pricing for a couple of months at a time, which allows you to easily compare prices across a longer period of time. That's much easier than having to search night-by-night.

The Carlyle Rosewood website lists all of the promotions offered by the hotel. These promotions have some restrictions in terms of eligible dates, room types, etc. The good news is that most of these offers will show up automatically when you do a search on Rosewood's website, so there are no tricks required to take advantage of these.
For example, The Carlyle is currently offering a complimentary third night, 25% off select suites, and more.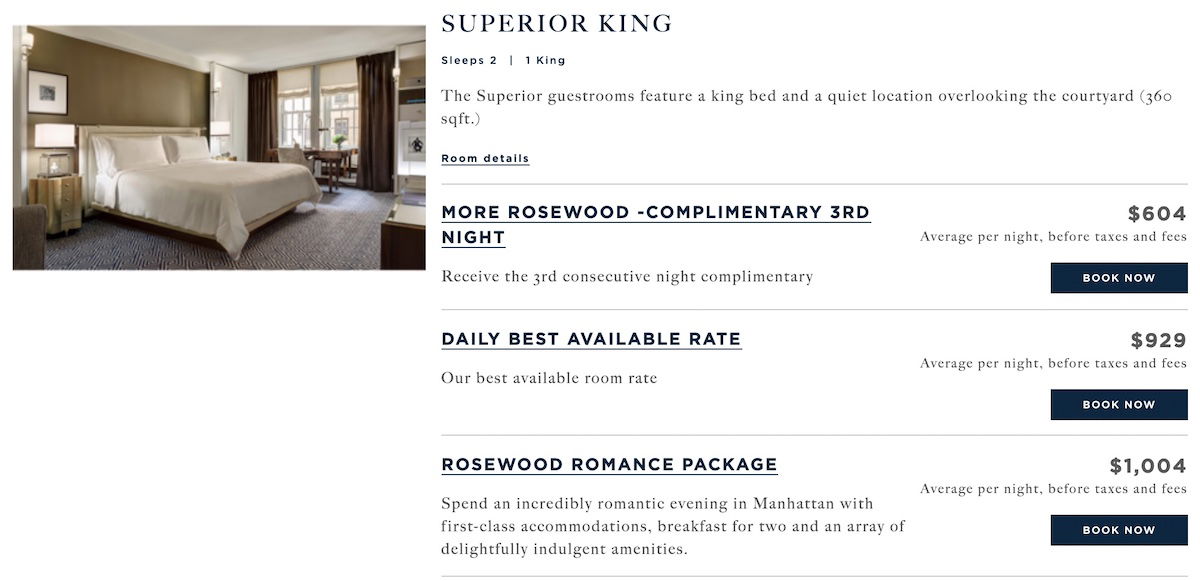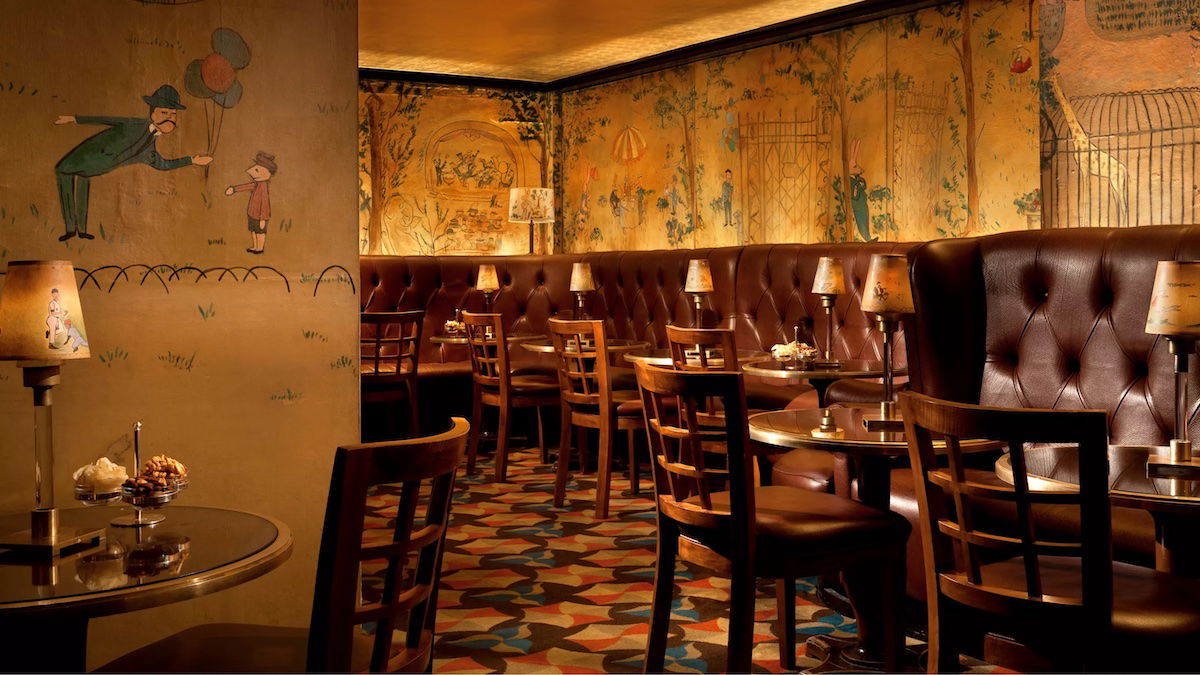 How to book The Carlyle New York (Rosewood)
You're always going to be best off booking Rosewood properties through a Rosewood Elite travel advisor — you can reach out to [email protected], as he's a Rosewood expert.
This won't cost you anything extra, and a Rosewood Elite agent will be able to add extra perks for your stay. What value can a Rosewood Elite travel advisor add?
Daily breakfast for up to two people per bedroom
Complimentary one-category room upgrade upon arrival (based on availability)
A welcome amenity and note
Additional property specific elite enhanced amenities, which vary by property; these may include a $100 credit per stay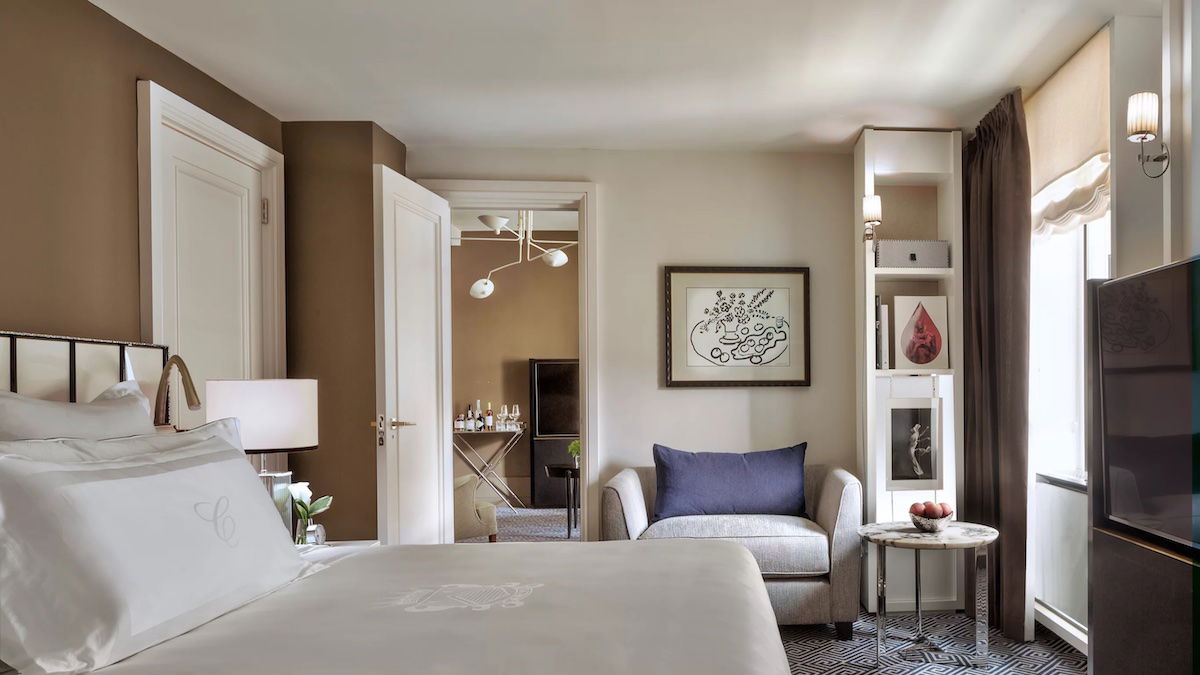 A few further things to note:
The exact perks that can be added depend on what promotion you're taking advantage of, but Rosewood Elite travel advisors will always be able to add something beyond what you see on Rosewood's website
These perks can be combined with whatever promotion Rosewood is offering on its website directly
Booking through Rosewood Elite is better than booking through Amex Fine Hotels & Resorts, because upgrades are prioritized through Rosewood's own proprietary program
Bottom line
The Carlyle New York is regarded as one of Rosewood's best city hotels. The hotel has a lot of history, great views, and impeccable service.
If you want to get the best deal on your stay at The Carlyle, make sure you book through a Rosewood Elite agent. They can add additional perks for your stay beyond what's available directly through Rosewood, or even what's available through other programs.
Want to receive extra benefits for your stay at The Carlyle, including free breakfast, a space available room upgrade, a hotel credit, and more? Contact

[email protected]

for more details. He may even be able to help if you already have a stay booked.
Learn about Rosewood deals & offers: Baha Mar, Bermuda, Dallas (Mansion on Turtle Creek), Little Dix Bay, London, Los Cabos (Las Ventanas al Paraiso), Madrid (Villa Magna), Mayakoba, Miramar Beach, New York (The Carlyle), Paris (Hotel de Crillon), San Miguel de Allende, Sand Hill, Santa Fe (Inn of the Anasazi), Sao Paulo, St. Barth, Tuscany (Castiglion del Bosco), Vienna, and Washington D.C.