---
I'll continue the "formal" trip report shortly, but wanted to first write about what we managed to pull off over the weekend thanks to the help of some very dedicated and creative Air France employees.
On Sunday morning my dad, Ford, and I, landed in Johannesburg. The only thing is that my dad actually had no clue where we were. It was only after passing through immigration that he figured what continent he was on, much less what country he was in.
How did this happen?
My Dad Loves Surprises (And I Love Surprising Him)
When my dad turned 70 I took him on a surprise round the world trip, and it was easily my most memorable trip ever. My dad had no clue where we were going, and only found out our next destination as we arrived at the airport for each flight.
Suffice to say that these kinds of trips aren't for everyone. Fortunately they are for my dad, as he loves surprises. He had so much fun having no clue where we were going, and frankly I got at least as much of a thrill out of creating a game around it.
Now that my dad is about to turn 75, we're on another surprise trip. As I've been sharing in the trip report up until now, he learned about the trip as it progressed
Last Wednesday while in the Air France Lounge at JFK we told him that our first destination was Paris
On Saturday evening we flew Air France from Paris to Johannesburg, except he had no clue whatsoever where we were going next
But this time we took it a bit further. We didn't just wait until we got to the lounge to tell him where we were going. We didn't even tell him onboard where we were going. Rather he only found out after landing.
How I Pulled This Off (With The Help Of Awesome Air France Staff)
Saturday evening we went to Charles De Gaulle Airport for our flight. We headed to Air France's La Premiere (first class) check-in, and I handed the very friendly check-in agent our passports.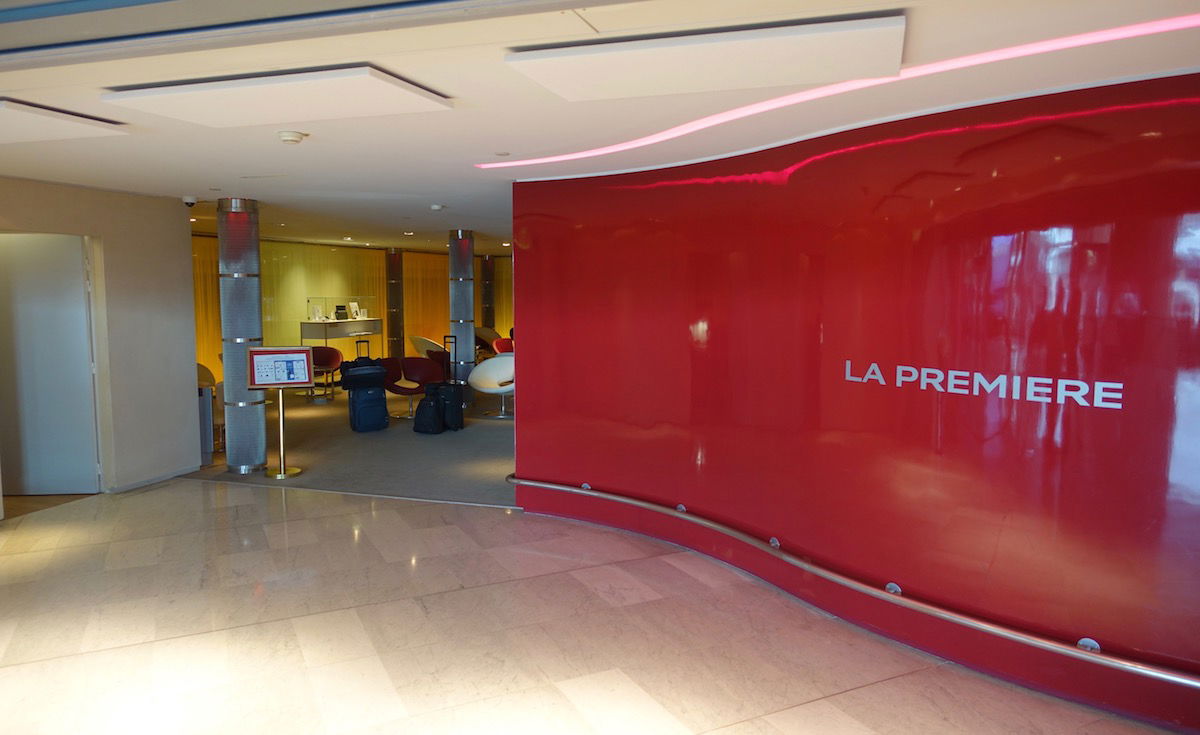 "By the way, this is a surprise trip for my dad, and he doesn't know where we're going next. Please just give me all the boarding passes, and let's see how long we can keep the secret from him."
I almost mentioned it jokingly, since historically I let him know our next destination when we get the boarding pass. Well, in this case the entire Air France team took it upon themselves to take this to the next level.
We were escorted to the lounge, and at no point was my dad given his boarding pass. The La Premiere Lounge has no departure monitors, so there were no clues there for my dad.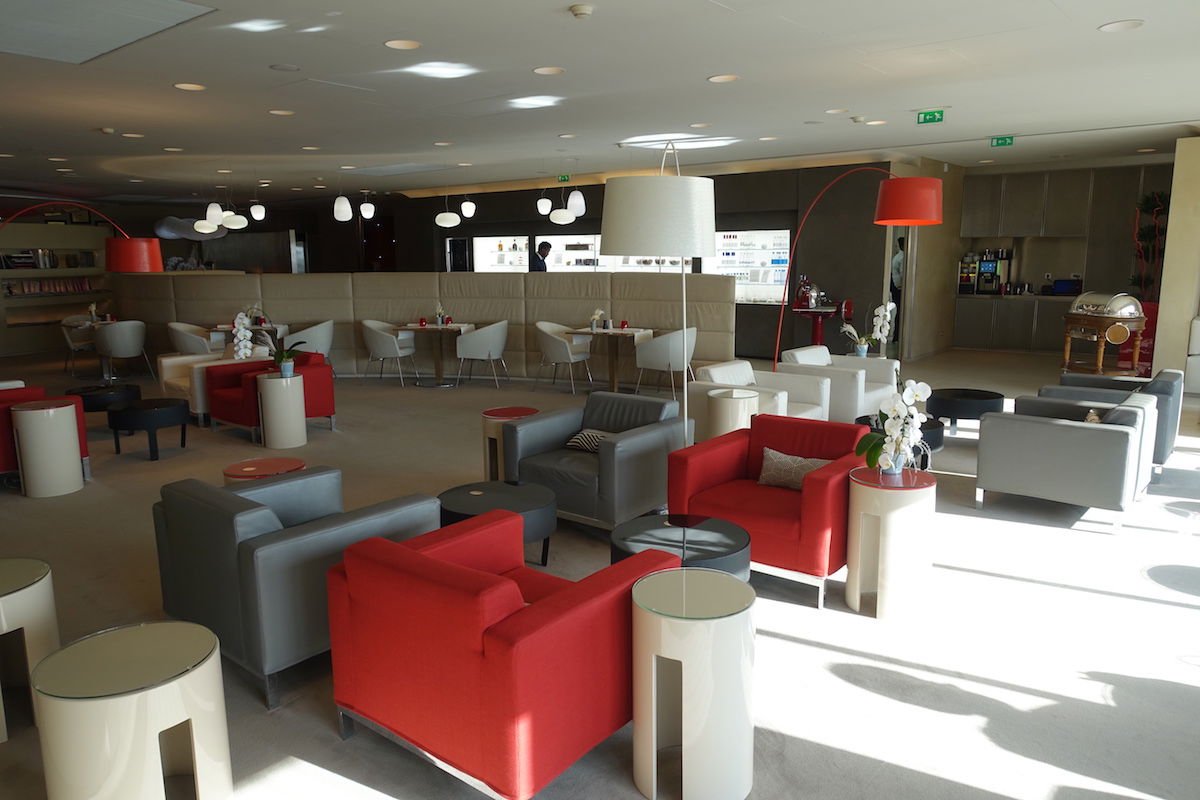 The check-in process took quite a while, and unbeknownst to me that was because the agent had phoned ahead to the La Premiere Lounge and let them know of this plan. So as we walked to the lounge, she told me "nobody will mention anything."
When you're flying in La Premiere they drive you to the plane, and the person driving us to the plane was incredible.
"Your flight is ready, may I take you to the plane."
"Yes, but where are we going?"
"Where do you think you're going?"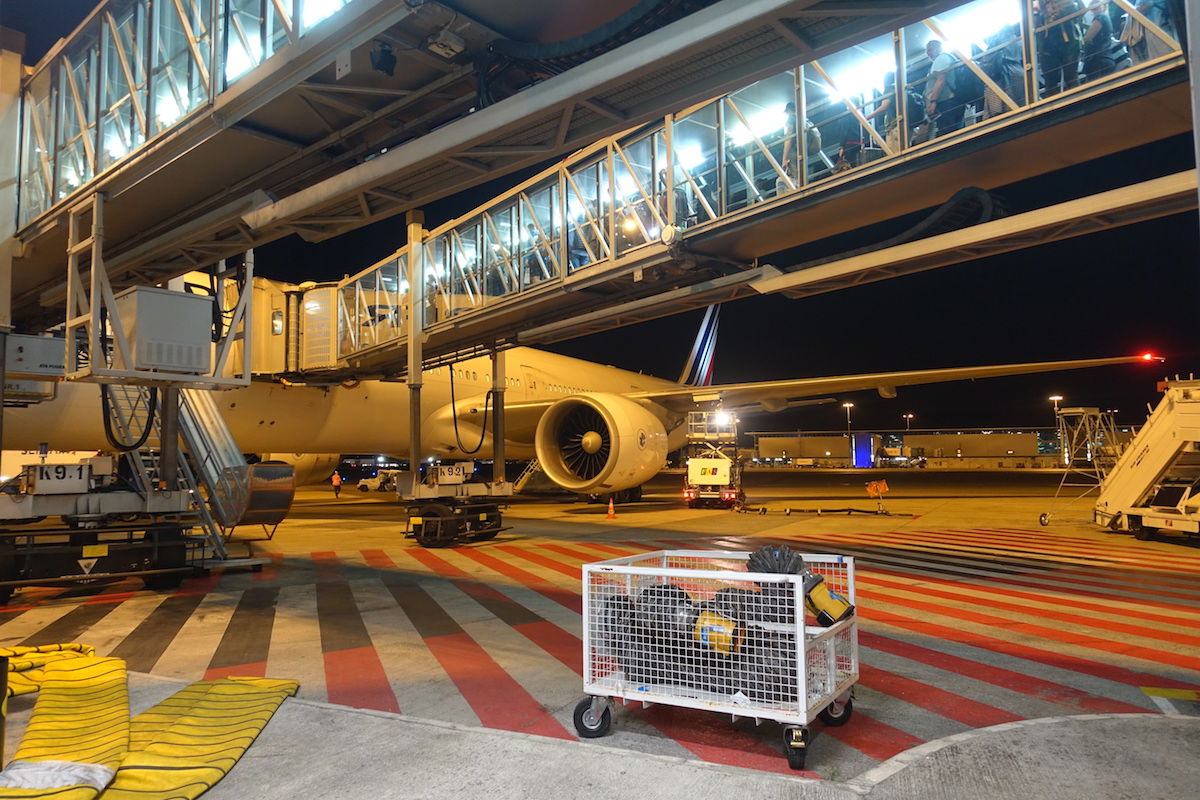 I figured once we were onboard he'd finally find out. Nope, The La Premiere agent had also let the chief flight attendant know about this little surprise, and she let the captain know.
The captain came out during boarding to personally greet us (as they usually do in La Premiere), and the captain approached my dad
"So do you know where we are flying tonight?"
"No."
"Okay good, neither do I."
Even during the captain's welcome aboard announcement he informed everyone of the flight time of 10 hours, but at no point was our destination mentioned over the PA, either by him or the chief purser.
My dad tried to turn on his TV, and the chief purser stopped him. "Mr. Schlappig, I'm very sorry, but there is a problem with your map, we won't be able to turn it on."
To say that my dad loved the mystery of all of this would be a severe understatement. And I'd be lying if I said I was having any less fun with this than he was.
Several times during the flight the crew came up to him and asked "so where do you think we are flying to?" My dad studied Air France's map in the magazine to try and decide.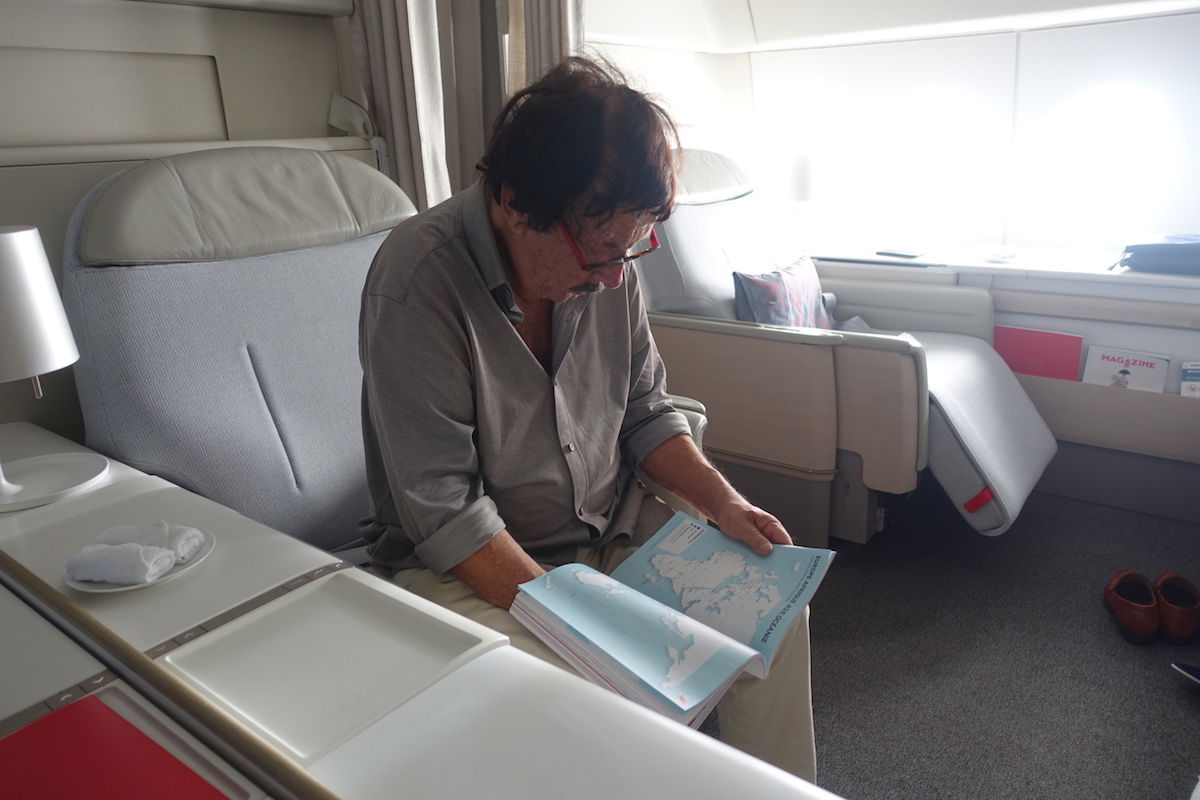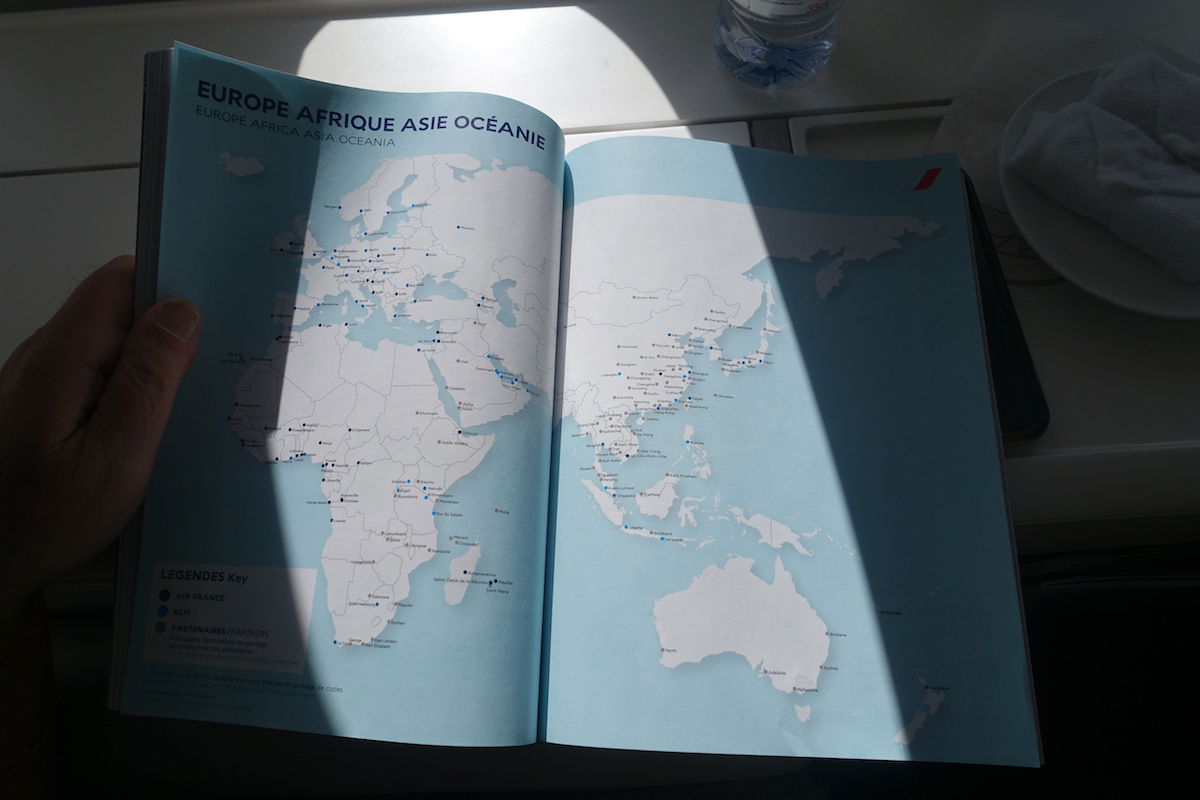 Excitement is contagious, and the crew couldn't have been better about playing along. I thanked the chief purser profusely for playing this game, and she said "we love this too, this is so much fun."
My dad finally decided that we were going to Africa after waking up from his sleep. When he woke up it was light outside and the sun was on the left side of the plane, so he decided that we must be flying South based on that.
He was correct, though he still had no clue where we were flying to. I asked him to guess, and based on that his top guess was Mauritius. Then he guessed East Africa. Then he guessed West Africa about an hour later. Somehow South Africa was never on his horizon…
It was only after we were off the plane and through immigration that he figured out we were in Johannesburg, based on a sign with the airport's name.
Bottom Line
I didn't think I could ever make a flight more of a "surprise" than I've done with our trips together.
However, the incredible Air France staff we dealt with really took this to the next level. They couldn't have been kinder and more fun. Most of all I was impressed by just how cohesive everything was. What started as a remark to our check-in agent ended up making it all the way up to the onboard crew, including the chief purser and captain.
What a fun day — stay tuned for the actual reviews of the ground experience and flight!