---
Note: I've stayed at the Grand Hyatt several times before, so for a more comprehensive review (with more pictures), please see my first review of the hotel.
While Seattle is a city generally known for its crappy public transportation, one thing they do well for those heading from the airport to downtown is the Light Rail. It costs something like $2.50, and provides frequent, quick service between the airport and various downtown destinations. At the same time, it's the only public transportation system in the US that I know of that runs on the "honor system" (meaning it's even less than $2.50 for many travelers). 😉
The Grand Hyatt is only a few blocks from Westlake Station. The weather was quite nice compared to Frankfurt, so I was happy to walk a few blocks without being as bundled up as a mummy.
Check-in was prompt and efficient, and I was informed that I was upgraded to a suite on the club floor. One of the reasons that the Grand Hyatt Seattle is one of my favorite hotels in the country is that they only have suites on the top few floors, so Diamond members almost always get complimentary suite upgrades at this hotel. I've stayed at the Grand Hyatt maybe five or six times, and have gotten a suite every time.
I got assigned suite 2701, conveniently enough, right across from the Regency Club.
The suite had a half bathroom at the entrance, along with a living room and bar in the main room.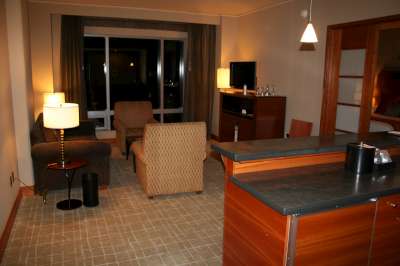 Living room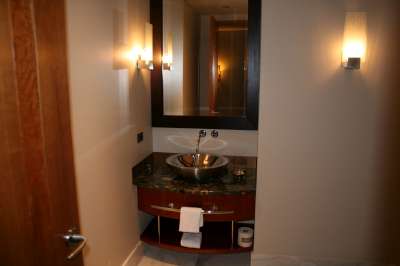 Half bathroom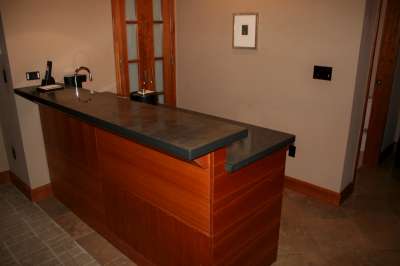 Bar area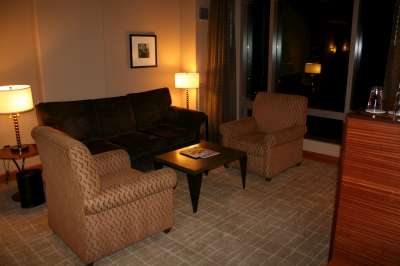 Living room
The bedroom featured a king bed and desk.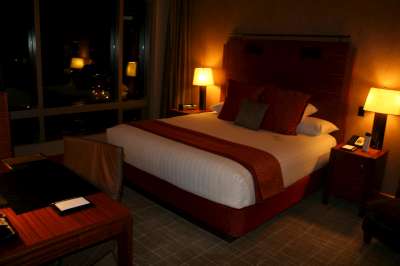 Bedroom
The bathroom featured a vanity sitting area, shower, and tub.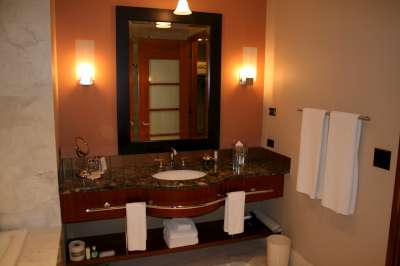 Bathroom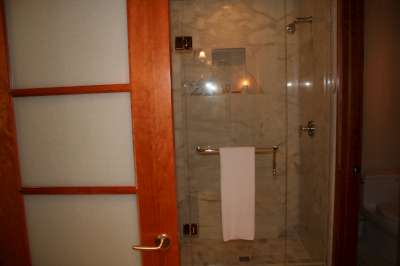 Shower
The view from my room was quite nice, though not quite as spectacular as the full-on bay view suites I've sometimes received in the past.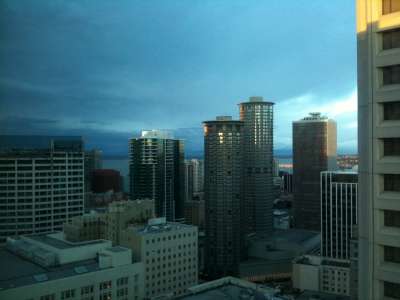 View from my room
The Regency Club was open throughout my stay, even on the night of Christmas.
The evening spread was available from 5PM till 8PM. It was the typical North American evening Regency Club spread, with cheese, veggies, crackers, etc. There was even a "hot" option, which I'm pretty sure was cheesy bread from Dominos or Pizza Hut. Hey, I'll take it!
The spread in the mornings was adequate as well. They had bagels, pastries, fresh fruit, cereals, salmon, cheese, etc.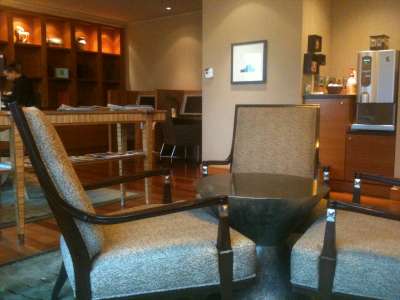 Regency Club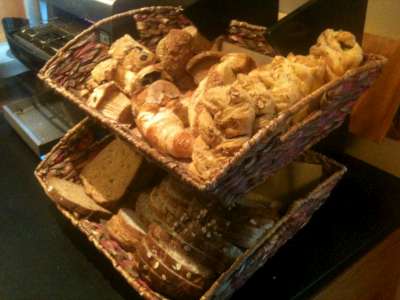 Breakfast breads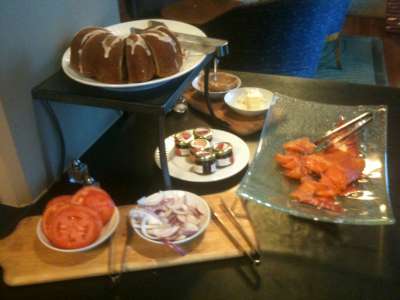 More breakfast…
Overall, this is one of my favorite Hyatt properties in North America. They treat Diamond members exceedingly well, the Regency Club is quite nice, the employees are great, the facilities are well maintained, and the rates are pretty decent. Besides, Seattle is a great city.
The fact that I earned 10,000 Hyatt Gold Passport points for my stay makes it even better.