---
Given that I was stuck (involuntarily) connecting in Detroit again, I faced the same issue that I did on my outbound layover. As a result, I headed to my departure gate, which was A31. Fortunately this layover was much shorter than on the outbound.
The flight was packed though no volunteers were needed. Boarding started about 30 minutes before departure. Little did I know that my whole domestic flying life was about to change. 😉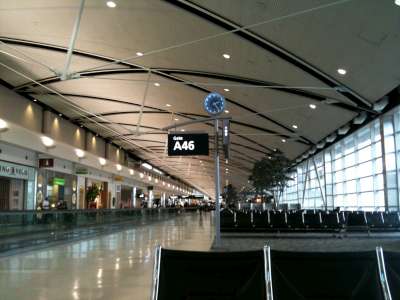 Detroit terminal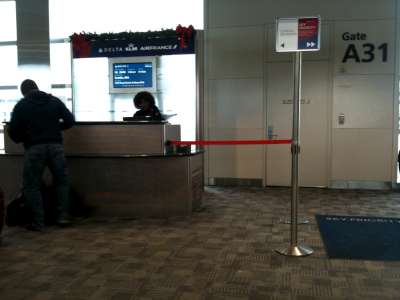 Departure gate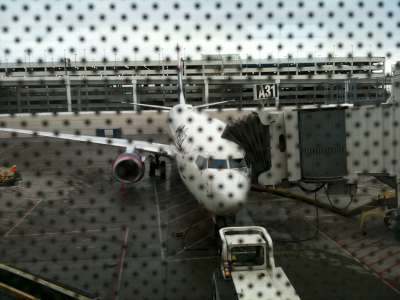 Seattle bound B737-800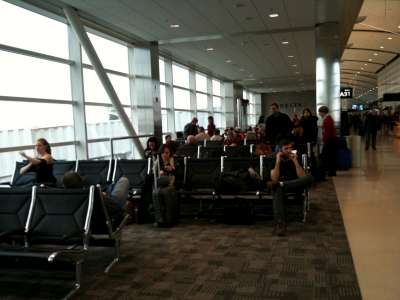 Departure gate
Delta 2949, DTW-SEA, 737-800
Saturday, December 25
Depart: 3:30PM
Arrive: 5:25PM
Duration: 4hr55min
Seat: 4B (First Class)
Once onboard I was greeted by the lovely "red dress" flight attendant at the door. I settled into 4B and chugged my mini bottle of Dasani water. My first reaction was that the first class seats were quite uncomfortable, given the lack of a headrest. Sadly (for me as a United flyer), that's where the negatives end.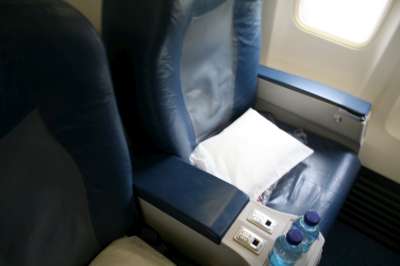 Seats 4A & 4B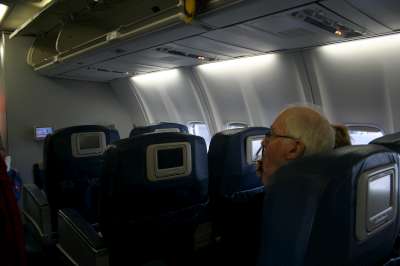 First class cabin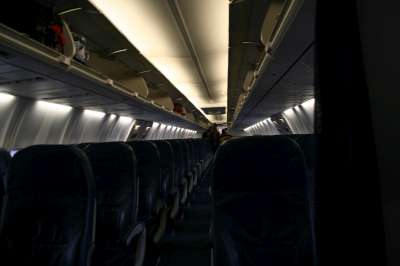 Coach cabin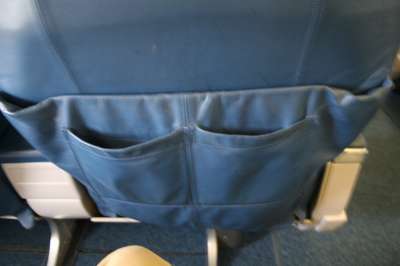 Legroom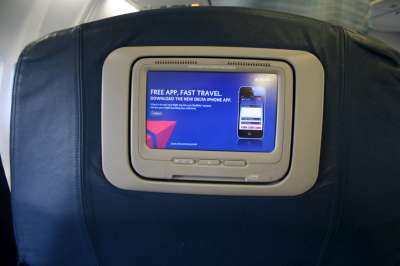 Seatback
Boarding was calm enough, and I was soon offered a pre-departure beverage of choice. I asked for a Diet Coke with lime, though they only had lemon. Boo!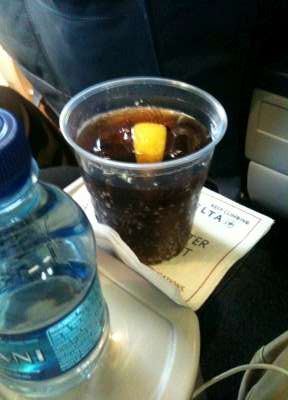 Diet Coke with lemon… it just isn't the same
The rest of the boarding process was uneventful enough. As departure time rolled around the Captain made his welcome aboard announcement, advising us that we would be waiting 10 or so minutes for some late arriving passengers, which seemed like a wise move. With our flight time of 4hr11min, he was still anticipating an early arrival.
As promised, we pushed back after 10 minutes for a quick taxi to runway 4R.
As we passed through 10,000 feet I realized just how screwed for life I was. This was one of Delta's "pimped out" 737s, featuring personal televisions with audio and video on demand and live TV, power ports, and Wi-Fi. Holy crap, what am I supposed to do with myself? Watch another episode of "The Big Bang Theory?" Browse the web? Listen to music from the entertainment system? Eat? So many choices, my little brain just couldn't handle it. I started sweating profusely, trying to figure out what to do with myself.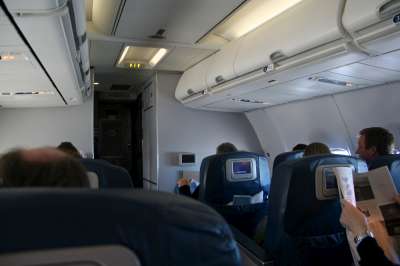 Cabin after takeoff
Not being able to make a decision, I did the obvious (since my seatmate wasn't using her powerport). I plugged my iPhone into her power port to charge, plugged my laptop into my power port and started browsing the web (which was complimentary thanks to Google), watched an episode of "The Big Bang Theory," and attempted to eat, all at the same time. I'm pretty sure there were more wires around my seat than in the cockpit. This proved to be a brilliant setup, until my seatmate decided she needed to use the bathroom, at which point my five minute untangling exercise began.
Once we leveled off, service started with hot towels, beverages, and snacks from the snack basket (which included Twix, Biscoffs, pretzels, and peanuts).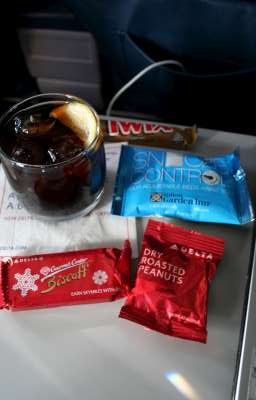 Diet Coke with lime and snack basket goodies
I was way too ADD to care about the food, though by the time they got to my row, there was no choice left. It was the nasty, gooey cheese pizza or nothing. "Dining" with Delta domestically made me appreciate just how (relatively) healthy United's lunch options are. This was a nasty, cheesy, gooey pizza, salad with creamy dressing, and pie. Talk about comfort food! I far prefer United's turkey salad with balsamic vinaigrette and minestrone soup, but that's for the next installment.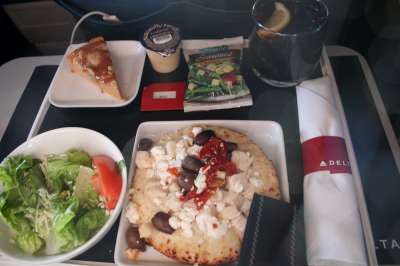 Lunch
I've always resisted change when it comes to Wi-Fi on planes, since I've enjoyed being able to "disconnect" on planes. And to clarify, for me "disconnecting" means staring blankly at the overhead monitor to watch the same show for the umpteenth time in a given month. And while it is nice on one hand, there's always the stress of landing and wondering just how many emails will be in my inbox.
My Delta flight was the exact opposite. I was able to get so much work done, so that when I landed, I could simply relax and unwind.
So I did a good job staying occupied throughout the flight. I watched a couple of sitcoms, though for the most part just worked with the "airshow" on, so that I could monitor the progress of the flight. While I ultimately prefer United's Channel 9 (air traffic control communications), it is really nice to have a moving map on a domestic flight.
The service on the flight was decent enough. The "red dress" flight attendant seemed very nice, though she was working coach. The purser, while not rude, certainly wasn't going above and beyond. She passed through the cabin maybe once every 45 minutes to see if anyone needed anything.
About an hour before arrival the purser once again passed through the cabin with the snack basket, which I passed on.
As promised, we landed a few minutes early.
United and Continental, you've gotta hop onto the Wi-Fi bandwagon! And power ports would be nice too, please! I hate to say it, but at least domestically, Delta is the airline of the "business traveler."