I find the InterContinental Frankfurt to be one of the best hotel values out there, though one aspect of my stay always cracks me up — the Royal Ambassador welcome amenity. It's not that they're cheap about the amenity like the Hyatt Regency Mainz, offering four apples, but rather the amenities seem to be the most random things imaginable.
During my first stay, a few years back, I received "coffeepeeling" as an amenity. To this day, I don't know what it is, though here's a picture: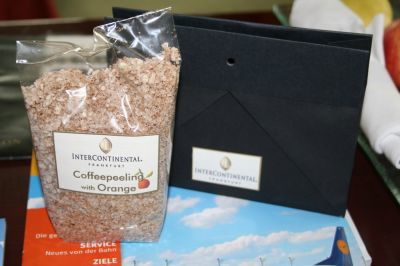 This time, in addition to a few bottles of water and bar of chocolate, I received this: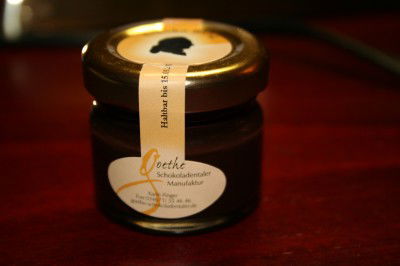 It appears to be liquid chocolate in a jar…? That'll be great for, uhm, dipping my hot nuts in, on United?
I can't wait to return, if for no other reason than to see what amenity they can come up with next!