No, I'm not even talking about American, which has a fantastic business class product on their 777-300ER, but only ever-so-marginally better first class product.
Instead I'm talking about Kuwait Airways.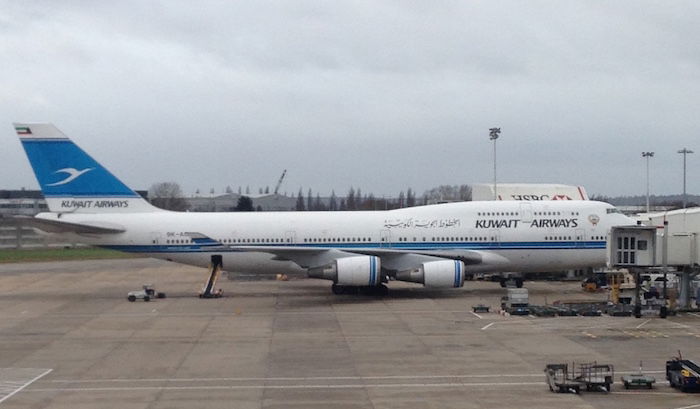 As many of you probably know, I'm seriously considering booking Kuwait Airways home from Colombo in a few weeks, which is something I've been wanting to do for a while.
Kuwait Airways' business class is horrible. It's so bad that they don't even advertise it on their website. But you know what's truly mind-blowing? They also have a first class product throughout most of their fleet.
For example, let's take a look at the A340, on which they offer first and business class, both of which are in a 2-2-2 configuration: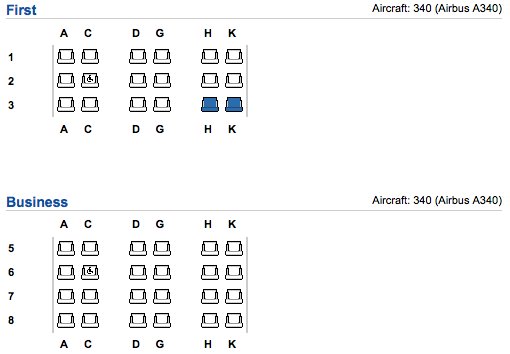 The same is true on their A300, which has identically sized first and business class cabins, both in a 2-2-2 configuration: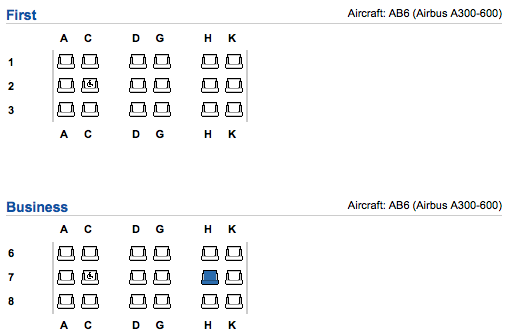 I suppose they're really generous towards first class passengers on the 777, as first class is in a 2-2-2 configuration, while business class is in a 2-3-2 configuration: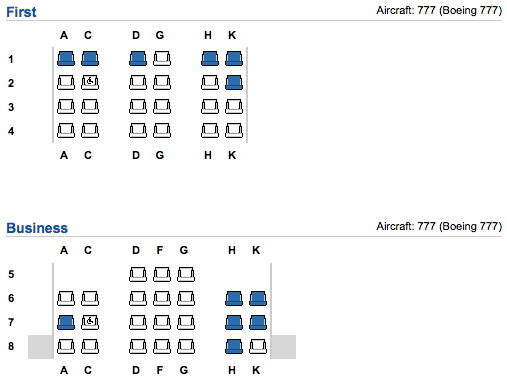 So how do fares differ?
Between Kuwait City and New York, the one-way business class fare is ~$500 (how is that a thing?!?):

Meanwhile if you want to fly first class, the fare jumps almost sixfold, to ~$3,000:

The price premium isn't quite as rich flying one-way between London and New York, as the business class fare is ~$1,100:

Meanwhile first class is ~$1,500, which seems like a more reasonable premium:

While I'd like to say that I don't get why they bother with first class, I really don't get the airline as a whole. When ~$500 is your published one-way business class fare on your flagship route between Kuwait and New York…
But here's what's even more puzzling. Kuwait Airways will soon be taking delivery of some new planes, on which they'll introduce a new first & business class product.
About a year ago they revealed what the new business class product would look like. Via Kuwait Airways' Instagram, here's what their new first class looks like: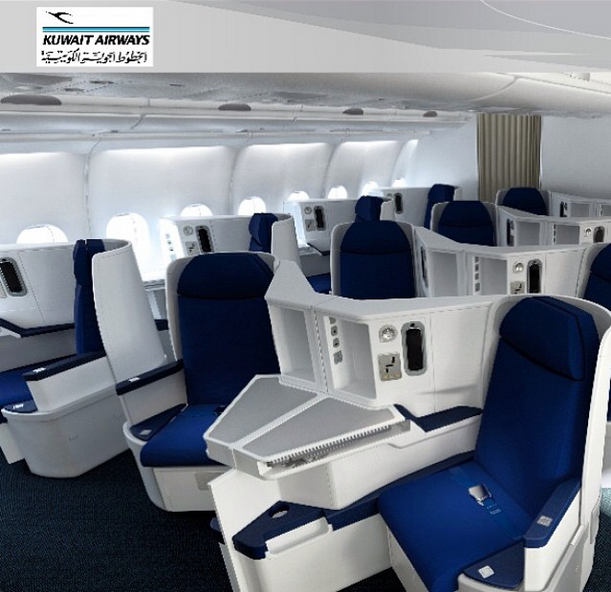 While here's what their new business class looks like: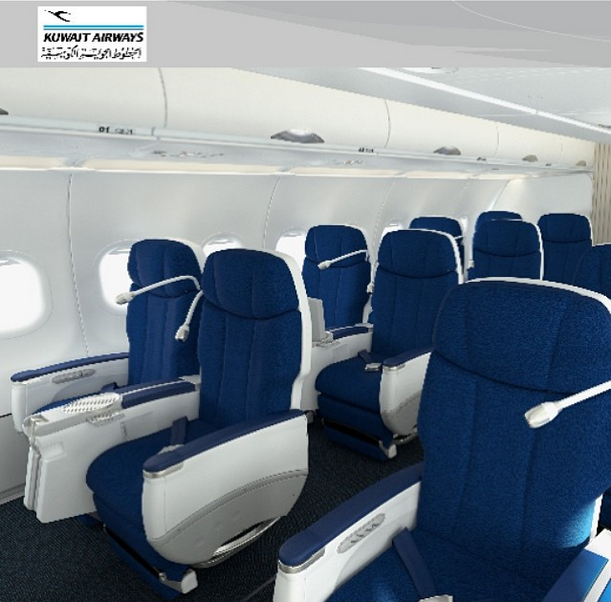 Yes, their first class product is a reverse herringbone seat, which is becoming pretty standard in business class nowadays. Even with their brand new product, their first class is as good as business class at best, while their business class is as good as… I'm not really sure.
Bottom line
I really don't get Kuwait Airways' JoS. A. Bank-esque business model. They're marketing a business class product (at best) as first class, while their business class product is consistently cheaper than economy on other airlines. And that's even with their new fleet, and not even taking into account the horrible hard product they presently have throughout their fleet.
Then again, they don't seem to understand their business model either, given that they're government owned and don't seem to have any actual strategy.
At least the "big three" Gulf carriers lose money in a classy way, while showering us with, well, showers, and good champagne. 😉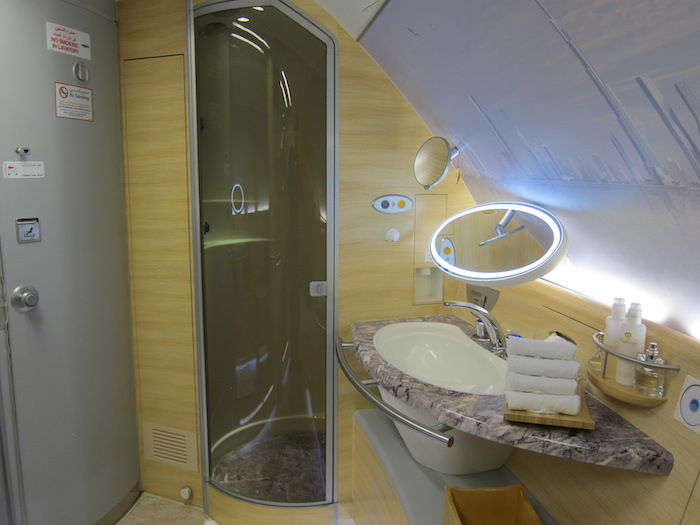 Does anyone understand Kuwait Airways' business model when it comes to their premium cabins?!