---
When I write trip reports I typically stick exclusively to reviewing flights and hotels, since ultimately that's the focus of this site. However, I really enjoyed my time in Bhutan, so wanted to write two installments about my time there. This installment is specifically about hiking to the Tiger's Nest, and then the next installment will be about how we spent the rest of our time in Bhutan.
The Tiger's Nest (also known as Taktsang Palphug Monastery) is probably the most famous landmark in Bhutan. If you're not familiar with it, here's the Wikipedia page about it, for some context. It's about a 20 minute drive outside of Paro, and our guide took us there on our last day.
Most of our "hiking" in Bhutan was pretty simple, which is to say that we drove somewhere, then had 1-2 hours of "hiking," and then drove somewhere else. However, I wasn't sure what to expect from the Tiger's Nest. I had heard some people say it's really tough, while others said it was super easy.
Our guide, Sonam, recommended that we go early in the morning. He picked us up at the Le Meridien at 8AM, and we made it to the Tiger's Nest by 8:40AM. I asked Sonam how long the whole adventure would take, and he said it has taken anywhere from three hours to nine hours. Ford is super competitive and heard that the fastest he ever did was three hours, so apparently that was the number to beat.
There were a lot of people starting early in the morning. You can either hike the entire way, or otherwise you can rent a horse. However, the horse will only take you one-way, and it only takes you a bit less than half of the way up. After that the path gets too narrow, and there are also lots of stairs involved. So even if you choose to take a horse, you're still stuck walking over three quarters of the way.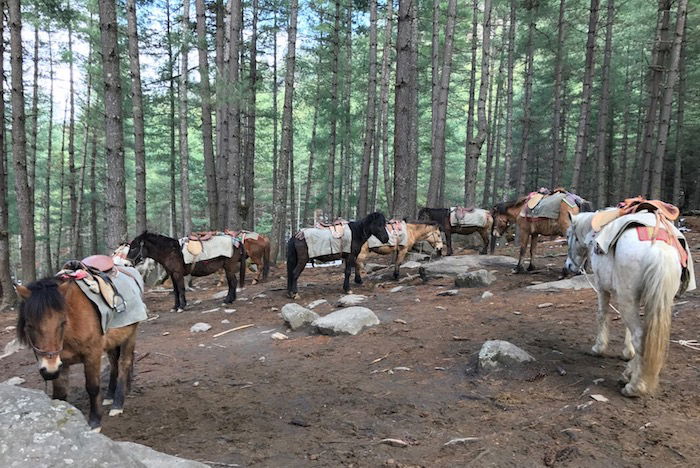 Horses that can take you halfway up to the Tiger's Nest
At the entrance to the path there was a guy renting out walking sticks (~$1). At first that seemed silly to me, though Sonam said it was a good idea, so we rented a couple. I'm happy we did.
To measure the hike I used the "Health" app on my iPhone. As you can see, we started at 8:40AM.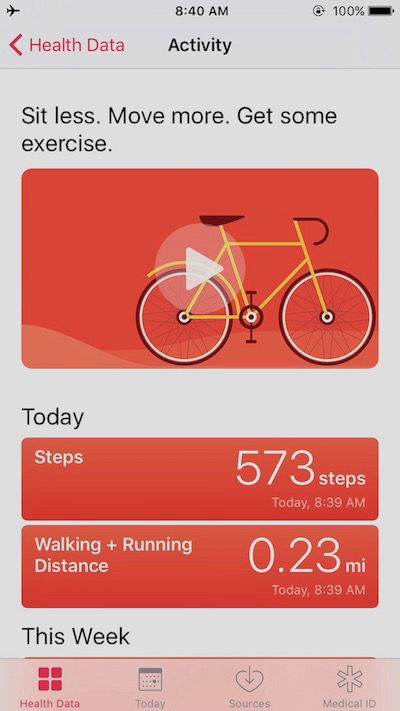 For a bit of context on where we were hiking to, the red box in the below picture is around the Tiger's Nest.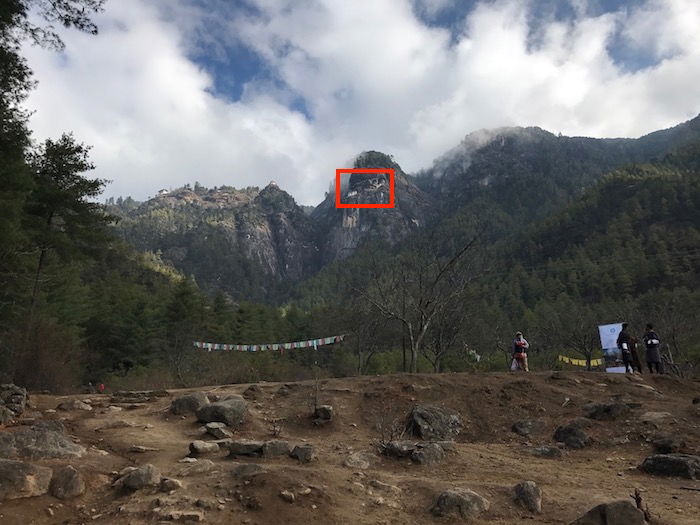 Tiger's Nest in the distance
The path wasn't especially challenging. I'd note that for the first half of the walk there was horse crap everywhere, which made this the less pleasant part of the walk. While the path as such wasn't challenging, I still struggled a bit, probably due to a combination of the altitude, and also the cold weather, neither of which I was used to.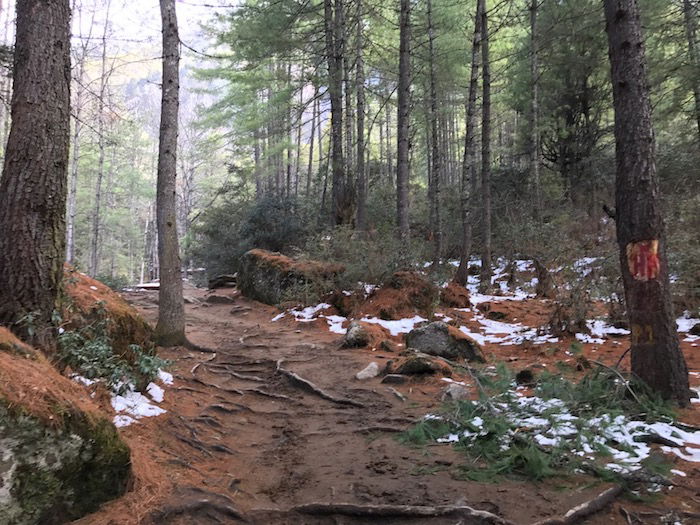 Paths to the Tiger's Nest
The scenery enroute was gorgeous.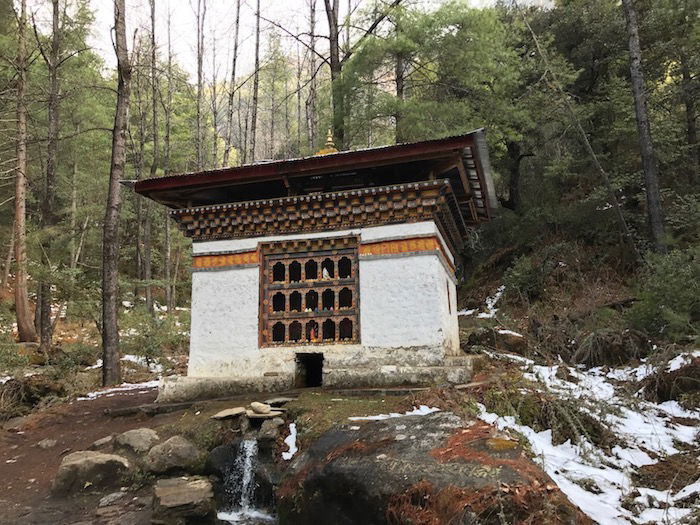 Views enroute to the Tiger's Nest
I'd say probably 200 people started their hike ahead of us, but by the time we were halfway there, we were the first people. I felt like I was about to get a heart attack, but Ford kept motivating me to hurry up, so…
You can see the Tiger's Nest in the below picture. We were at roughly the same altitude as the Tiger's Nest at this point. Unfortunately what I didn't realize at the time is that the Tiger's Nest was on a different mountain, so we basically had to walk all the way down and then all the way up again.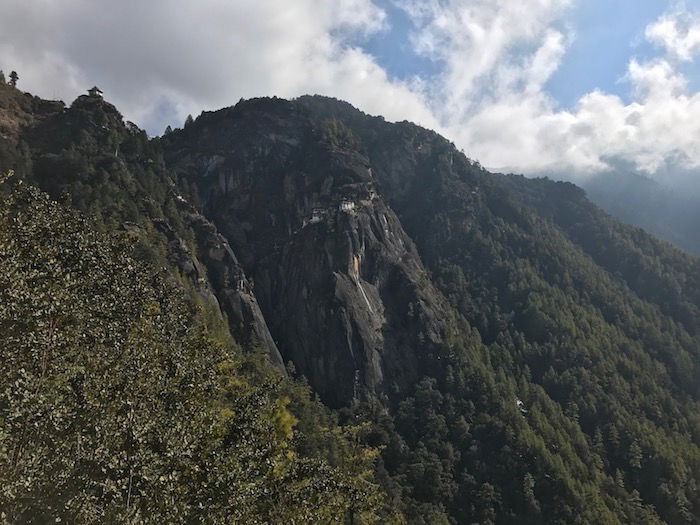 View of the Tiger's Nest
The higher up we got, the more snow there was. At this point I was happy to have the walking stick, since I just had simple sneakers, rather than hiking shoes.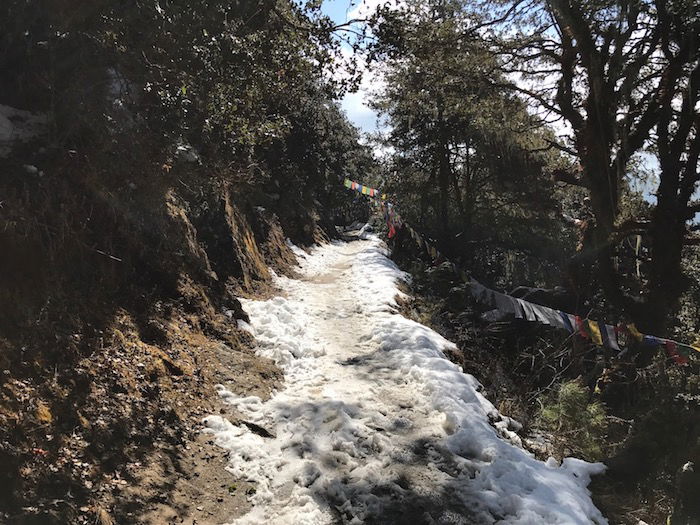 Path to the Tiger's Nest
About an hour after we started we had a great view of the Tiger's Nest.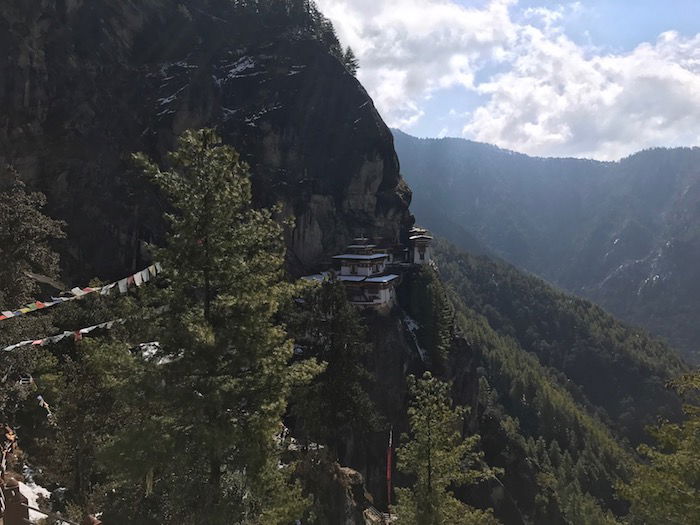 Getting closer!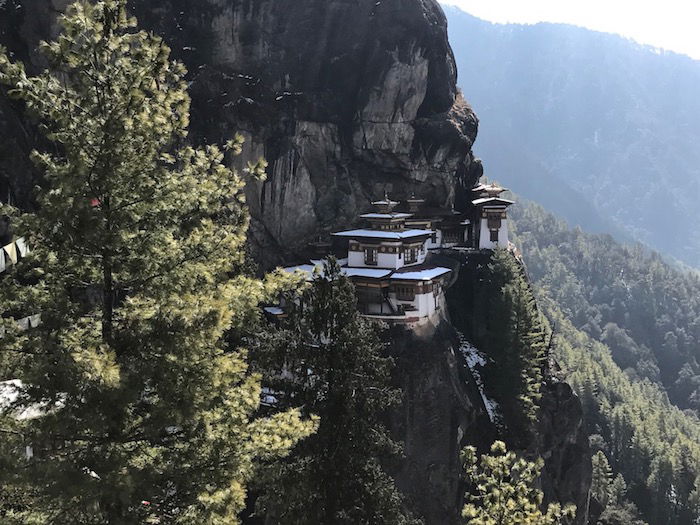 And closer!
The best view of the Tiger's Nest is from the other "mountain" (or whatever you'd like to call it), before you descent down the stairs, and then up again.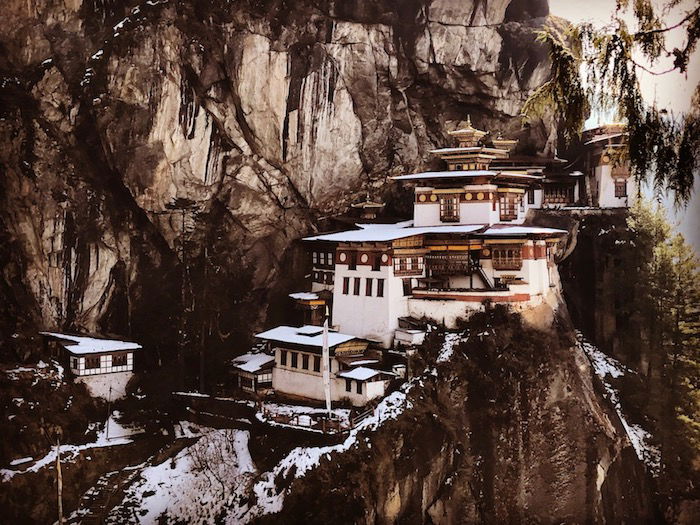 And closer!
Sonam told us that there were 750 steps to get down the mountain and then back up again. At least these were legitimate stairs (mostly), rather than complicated hiking.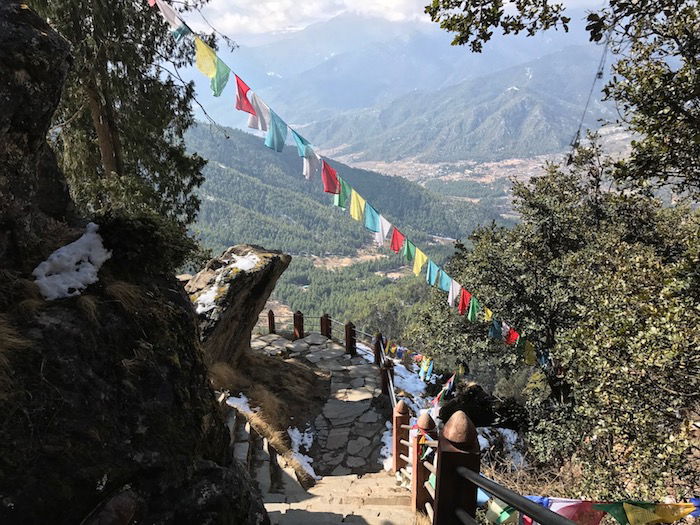 Steps down to the Tiger's Nest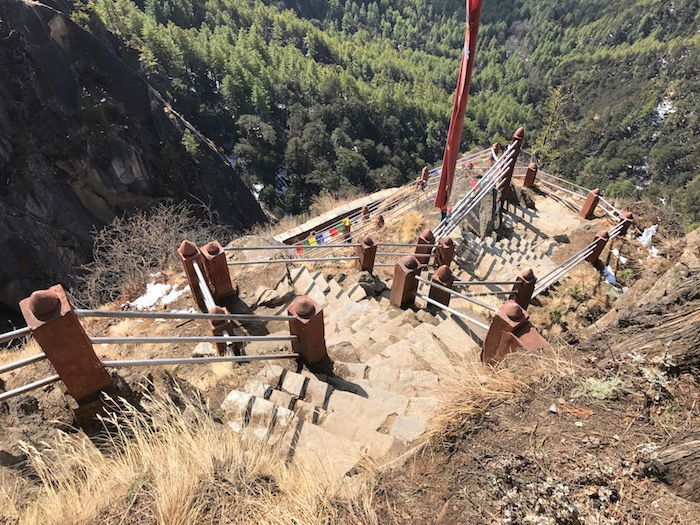 Steps down to the Tiger's Nest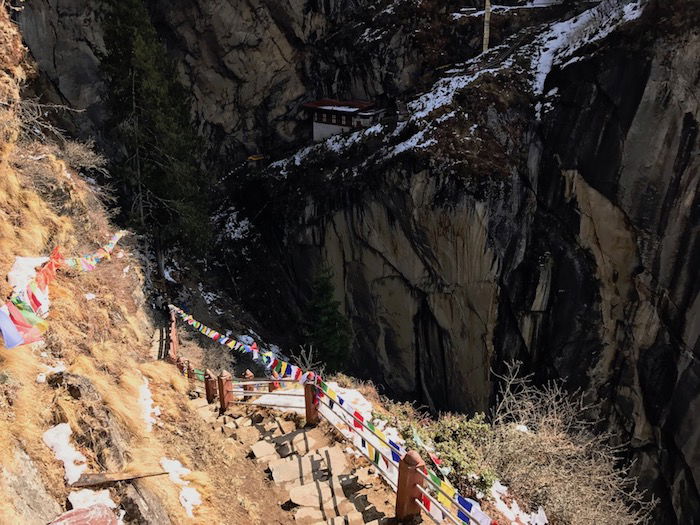 Steps down to the Tiger's Nest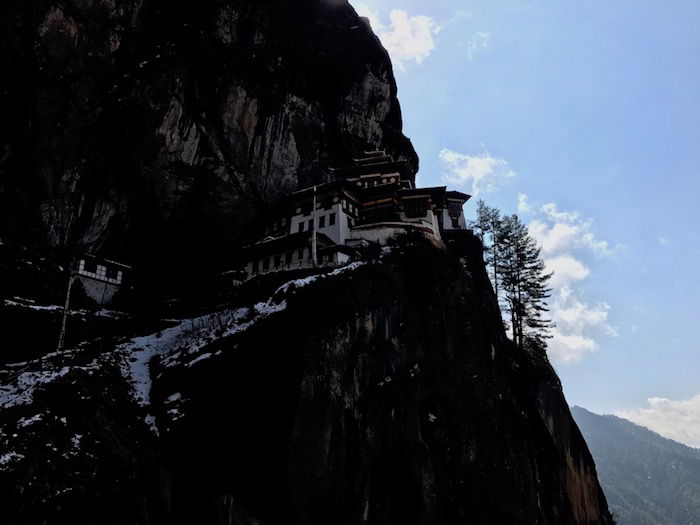 And back up to the Tiger's Nest
The views in this area were beautiful.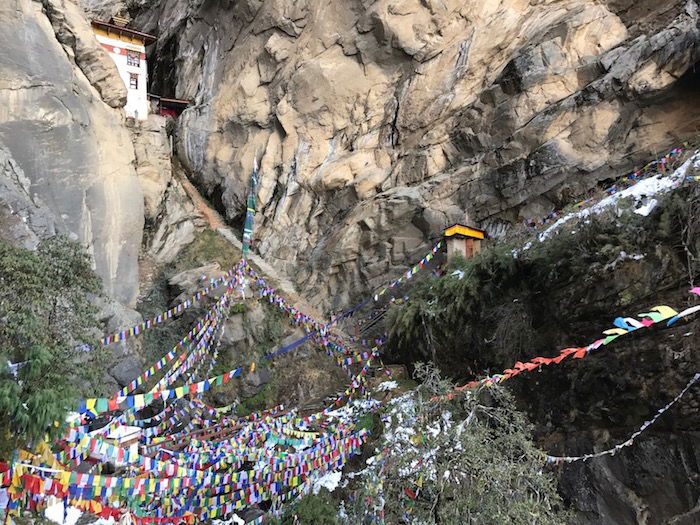 View enroute to the Tiger's Nest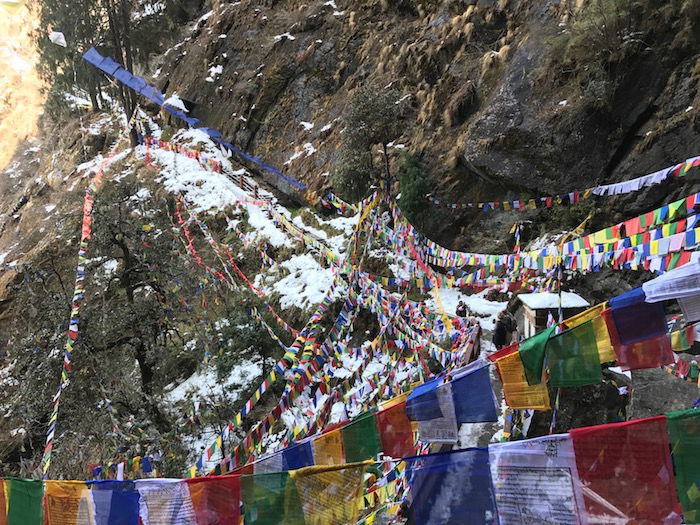 View enroute to the Tiger's Nest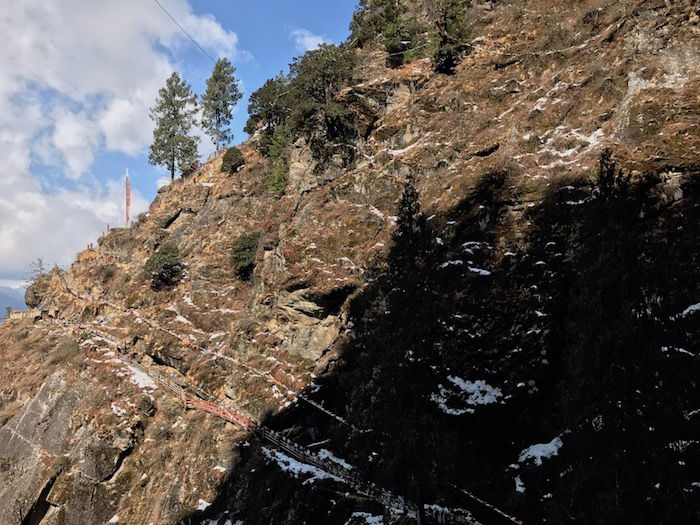 View enroute to the Tiger's Nest
I was hoping to get a great picture of the Tiger's Nest from the other side, but there weren't really any opportunities.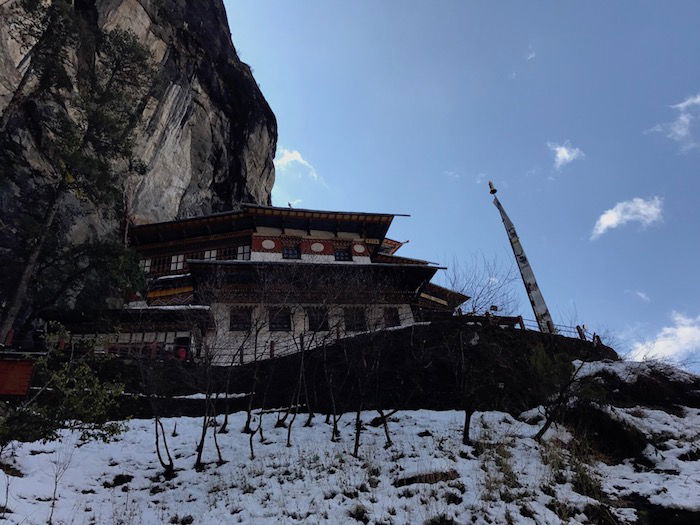 View enroute to the Tiger's Nest
We made it to the Tiger's Nest at 10:03AM, so the hike took us 83 minutes. As you can see, this covered a distance of 2.8 miles. I'm pretty damn proud of that, since a couple of hundred people left about 40 minutes before us, and we were 30 minutes into our walk back down before anyone crossed our path.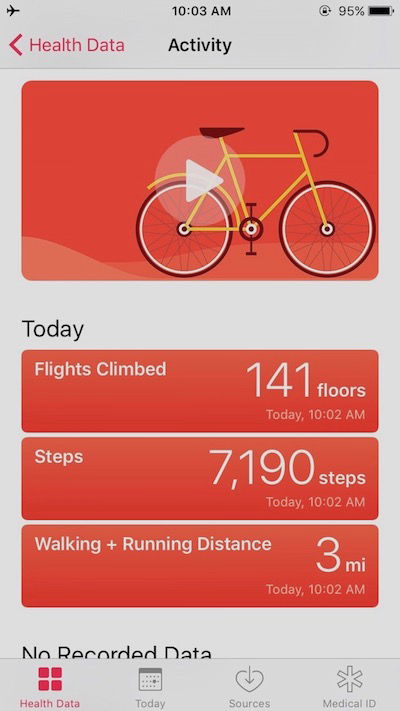 You can't use your phone, camera, etc., inside the Tiger's Nest. As a matter of fact, they hold onto them. There are a bunch of temples in the Tiger's Nest, and we spent about 25 minutes there. That might not seem like a long time, but really there are just a few temples there, and at this point we had already seen about 167 temples on our trip, and there's a diminishing marginal return. Also, it was freaking cold.
So we left the Tiger's Nest to start the hike back down at 10:27AM.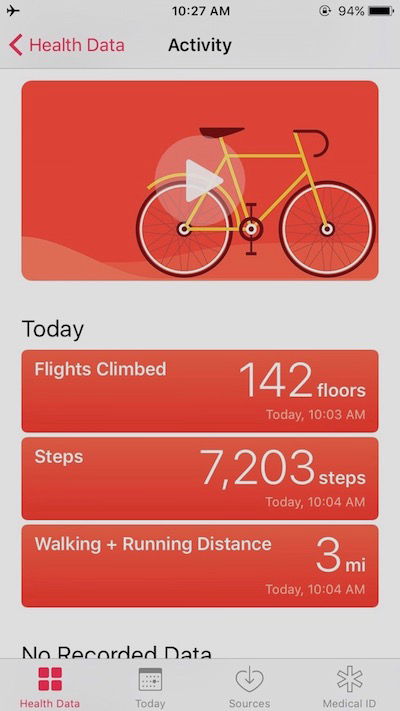 First we had to hike about 30 minutes up and down stairs again, which is where we came across the second group who was enroute to the Tiger's Nest.
Since everyone in Bhutan has a guide, just about every guide asked Sonam what time we started and if we had given up, or how we had made it there and back so soon.
The hike down actually ended up being a bit more challenging than I was expecting. At this point a lot of the snow was melting, so the path was muddy and slippery. I have two left feet, so that's a bad combo.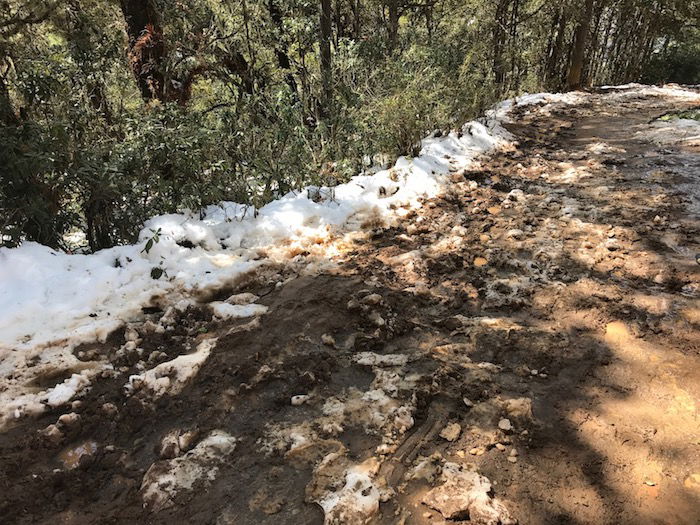 Muddy path back down
About halfway through the hike there's a cafeteria. We elected not to stop here on the way up, but rather just had a quick bathroom break there on the way down. It's about a five minute detour from the main path.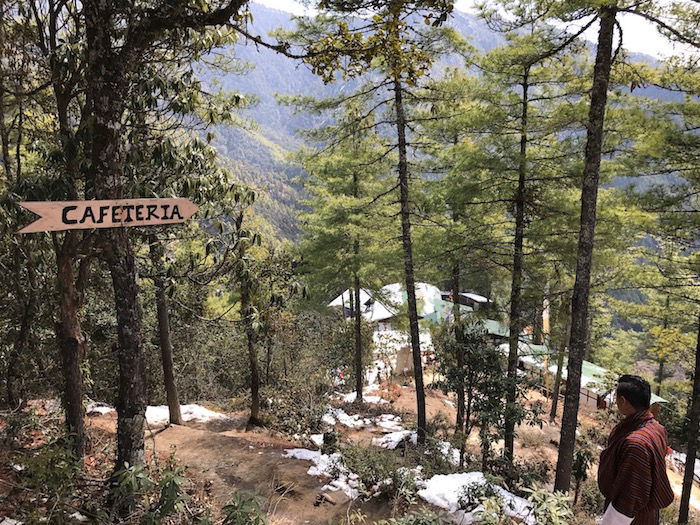 Cafeteria halfway to the Tiger's Nest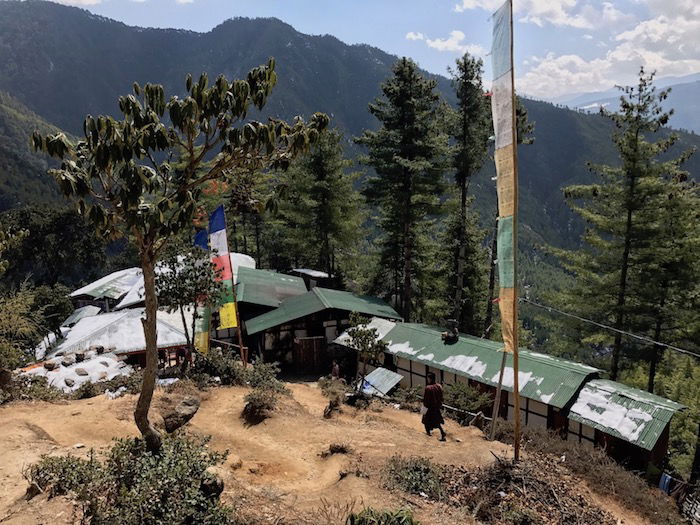 Cafeteria halfway to the Tiger's Nest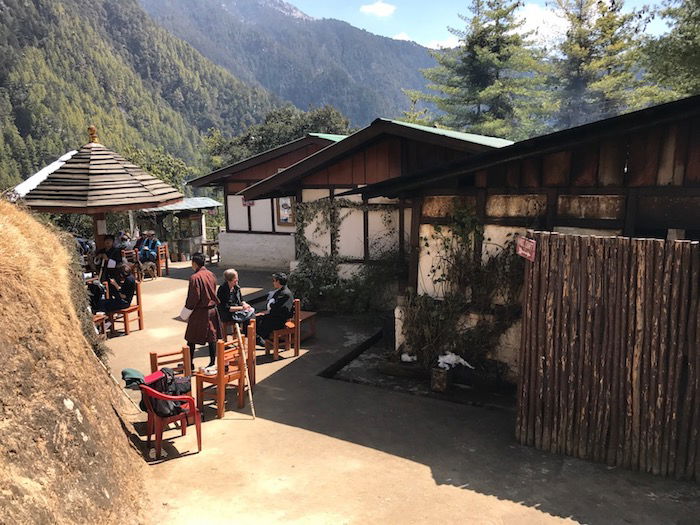 Cafeteria halfway to the Tiger's Nest
There were really cute dogs at the cafe.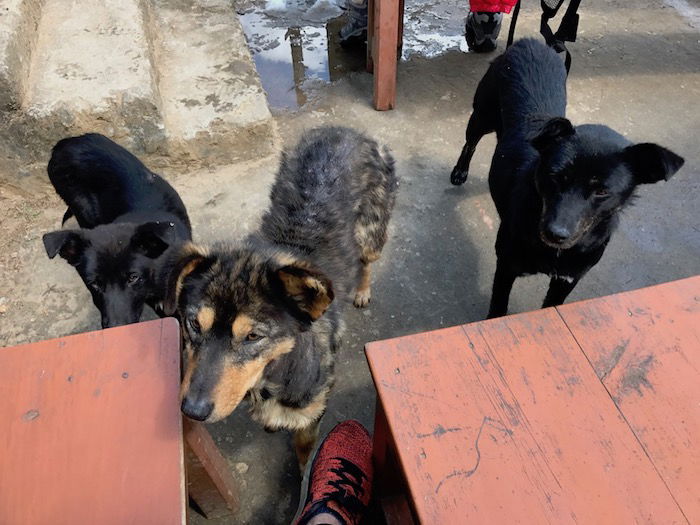 Cute dogs at the cafeteria
Everyone truly hikes to the Tiger's Nest at their own pace, and see saw people ranging from eight to 80 years old. When we were just 15 minutes from reaching the bottom, a guy walking up asked how much further it was. I asked how long he had already been hiking, and he said 90 minutes. Oy! At that rate I doubt he'd make it before dark.
We ended up making it down by 12:04PM. The return took longer than the way out, though we did make about a 15 minute stop at the cafeteria, not to mention it was about a five minute detour in each direction from the path.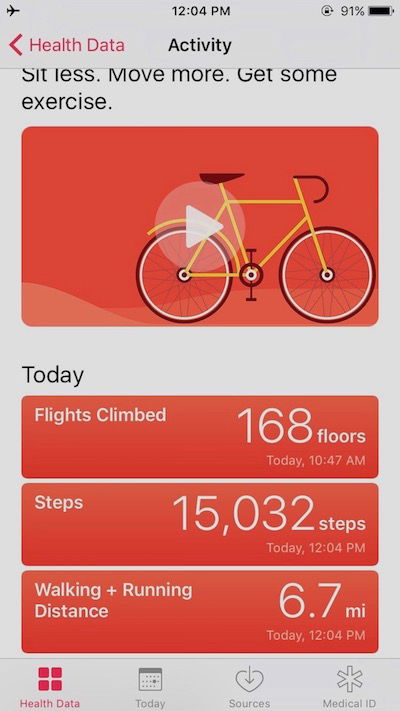 All-in-all it was about a 6.5 mile hike. That distance isn't bad at all, though the challenge comes with the stairs and the slippery terrain. The cold weather and high altitude don't help either, if you aren't used to it.
Bottom line
The Tiger's Nest is probably Bhutan's most famous landmark, so I'm happy we had the chance to hike to it. We did the roundtrip hike in a bit over three hours, though that was going at a fast pace. Most people seemed to take about three hours in either direction, so for many this will be a full day activity.
The Tiger's Nest has some beautiful temples, though perhaps what's most special about this site is how remote it is, and that it's still active. However, there are lots of other impressive temples in Bhutan, so you don't really need to plan on spending hours on end up there.
I'd also note that this area had by far the most tourists of anywhere we visited in Bhutan. It still wasn't at all overcrowded compared to what you'd find in any other country. But by Bhutan standards, it was busy.
Stayed tuned — in the next installment I'll talk more about what we did with the rest of our time in Bhutan.
If you've hiked to the Tiger's Nest, what was your experience like?