Just a couple of weeks ago I wrote about how American tweaked their boarding process, which seemed to partly be a result of them formalizing Concierge Key as a status level, and adding Platinum Pro as a status level.
At the time, here's how American updated their boarding process:
ConciergeKey members
First Class and U.S. Military
Business Class, Executive Platinum and oneworld Emerald
Platinum Pro, Platinum and oneworld Sapphire
Gold and oneworld Ruby
AirPass and Priority
Group 1
Group 2
Group 3
Group 4
Well, I've just received word that American will once again be adjusting their boarding priority for travel as of March 1, 2017. Here's how it's described:
On March 1, 2017, American Airlines will launch a new, simplified boarding process. In the future, all customers will be assigned a group number (1 through 9) based on their ticket type, elite status level and priority. We will call the group number in our announcements rather than all customer types. The boarding order will be the same, with only minor exceptions. The change is in how we refer to each group on boarding passes and announcements. Our ConciergeKey members will be invited to board prior to general boarding.
So rather than all priority passengers simply having "priority" written on their boarding passes, they'll now have a boarding group. Here's a chart with the new boarding order: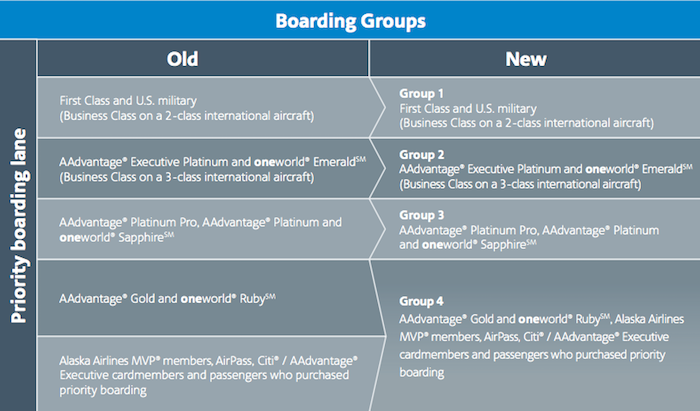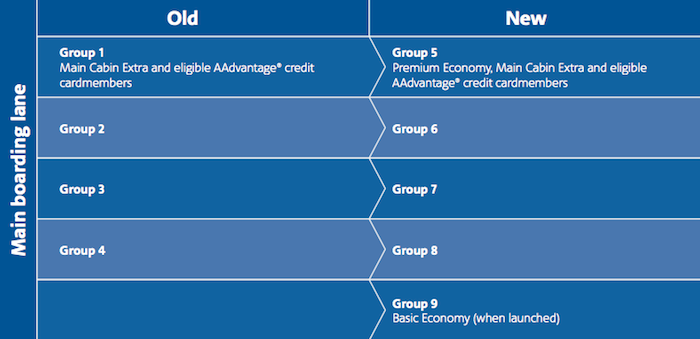 On the surface I think it's logical to put everyone (except Concierge Key members) in an actual group, rather than just having a bunch of "priority" passengers, who in reality have different priorities. It avoids confusion.
At the same time, I think it'll take some getting used to for people, since paying for priority boarding and getting put in Group 4 sure doesn't make you feel as special.
So these changes seem logical enough and should make things easier, even if on the surface the thought of nine groups (and the first four being priority) doesn't seem great.
What do you make of American's updated boarding process?