It looks like United Airlines is about to spend billions of dollars on new planes.
United Orders The Airbus A321XLR
United Airlines has placed an order for 50 Airbus A321XLR aircraft. At list prices this order is worth seven billion dollars, though airlines always get significant discounts on aircraft orders.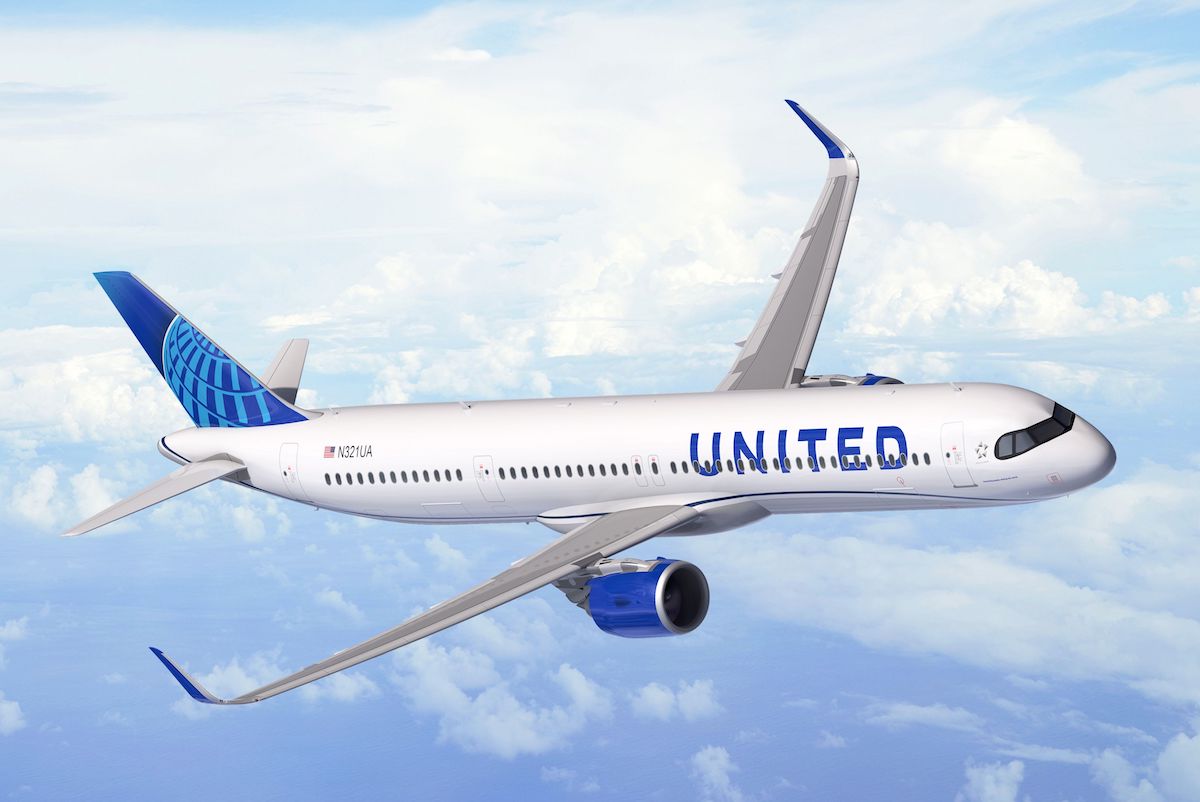 Rendering of United A321XLR
The plan is for United to start taking delivery of A321XLRs in 2024, and for them to replace the Boeing 757-200. United has almost exactly the same number of 757-200s in their fleet, so it will more or less be a one-to-one replacement.
This makes United the fourth US airline to order the A321XLR, after American (which also ordered 50), JetBlue (which ordered 13), and Frontier (which ordered 18).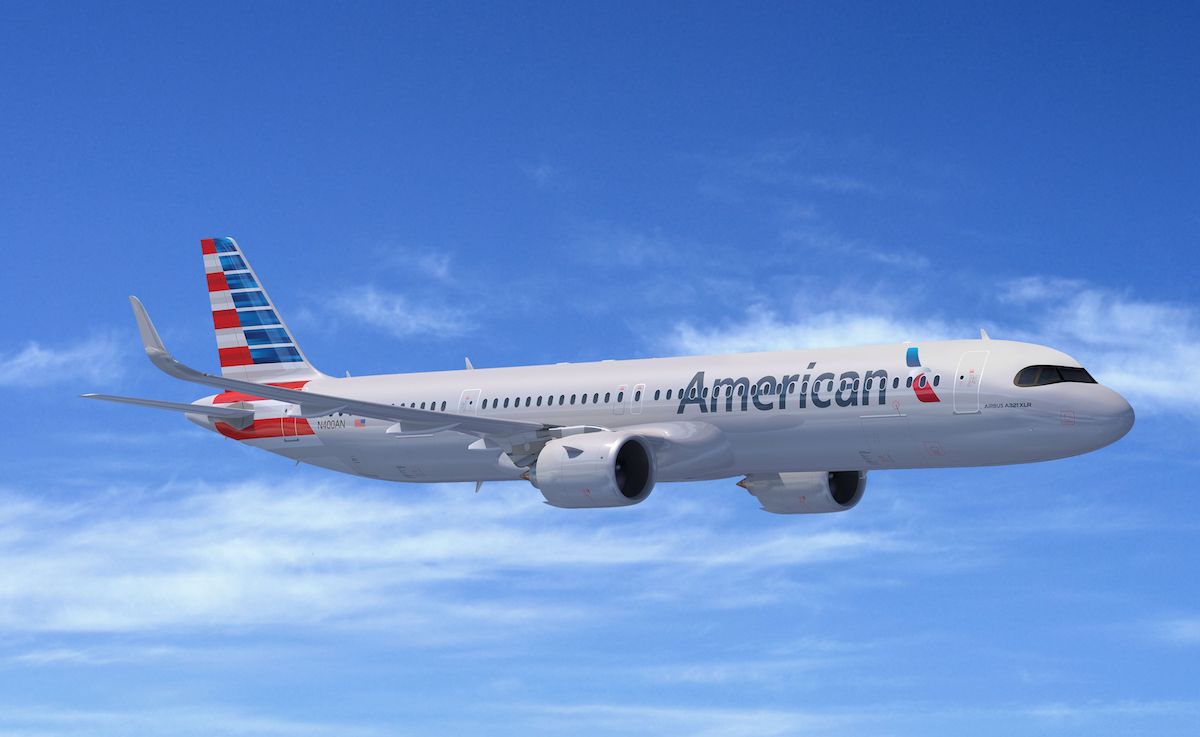 Rendering of American A321XLR
United Defers Delivery Of Airbus A350s
As part of this announcement (and presumably as part of these negotiations), United has also revealed that they plan to defer delivery of their Airbus A350s until 2027, "to better align with the carrier's operational needs."
The airline has a total of 45 A350-900s on order, which are intended to eventually replace 777-200s.
What Is The Airbus A321XLR?
For those of you not familiar with the A321XLR, it's Airbus' latest narrow body aircraft that was announced earlier this year, and that will enter service in 2023. It's the longest range narrow body plane out there, and it's incredibly fuel efficient.
The A321XLR has a longer range than the 757-200, and is significantly more fuel efficient.
This really opens up all kinds of markets that otherwise weren't possible.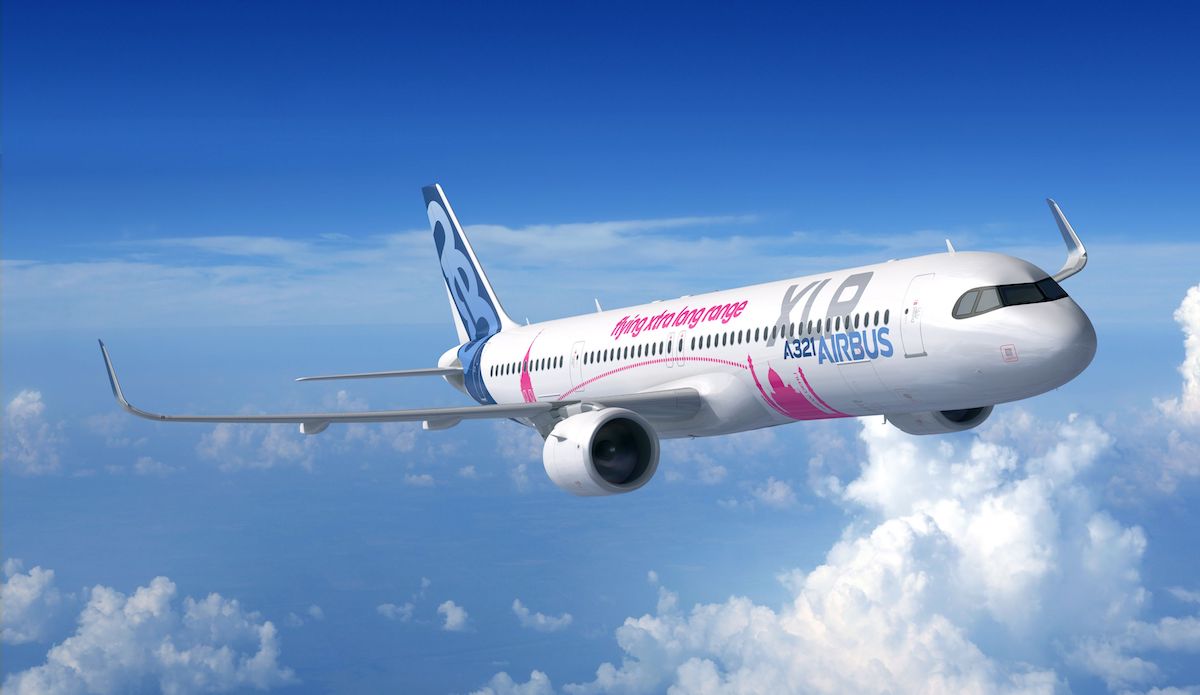 A321XLR
What Will United Use A321XLRs For?
Many of us expected that United would order the A321XLR, because it's a one-of-a-kind airplane. United's 757 fleet is aging (their 757s are an average of 22 years old), and they need to replace them.
United notes that they plan to use the A321XLR largely for transatlantic flights out of Washington and Newark, with the possibility of serving additional destinations in Europe.
As United's EVP and Chief Commercial Officer, Andrew Nocella, explains:
"The new Airbus A321XLR aircraft is an ideal one-for-one replacement for the older, less-efficient aircraft currently operating between some of the most vital cities in our intercontinental network. In addition to strengthening our ability to fly more efficiently, the A321XLR's range capabilities open potential new destinations to further develop our route network and provide customers with more options to travel the globe."
How Does The 737 MAX 10 Fit Into This?
There's something that makes this order especially interesting. Currently United primarily uses their 757-200s both for transatlantic flights from the East Coast, as well as for premium transcontinental flights.
While the A321XLR is a logical replacement for the 757-200, note that United also has 100 Boeing 737 MAX 10 aircraft on order. The 737 MAX 10 is roughly the same size as the A321XLR, but it doesn't have as much range.
Currently it's believed that United plans to configure some of their 737 MAX 10 aircraft in premium layouts, so that they can be used to replace the 757s flying from Newark to Los Angeles & San Francisco. That's logical enough, and a good use of the planes.
If that's the case, there will be no need to "waste" A321XLRs on transcons.
If that plan sticks, then it does in fact seem like United plans to significantly expand transatlantic operations with narrow body aircraft. That's because they don't need 50 A321XLRs to replace their current transatlantic 757 operations.
Bottom Line
It's logical enough that United is ordering A321XLRs, as there's no other plane like it on the market, and it's a natural replacement for the 757-200.
The interesting thing to watch will be how United uses the 737 MAX 10 vs. the A321XLR. The A321XLR is much longer range, so I'll be curious to see if United still moves forward with putting flat beds on some 737 MAX 10s, or if they backtrack on that.
Regardless, it seems that we can expect some transatlantic expansion from the East Coast resulting from this order.
What do you make of United's A321XLR order?