I have a ton of respect for Emirates President Tim Clark. He's one of the most level-headed and intelligent guys in the airline industry, and he is the driving force behind so many of Emirates' decisions. Dubai wouldn't be what it is today (for better or worse) without him.
So when Clark says something it's worth listening.
Emirates Has Been A Huge A380 Supporter
Emirates has been a massive supporter of the A380. When all is said and done they'll have taken delivery of about 120 Airbus A380s, which is about half of the A380s ever produced.
In many ways Emirates almost singlehandedly kept the A380 program alive, and they tried to continue to do so.
Unfortunately they recently realized that simply isn't possible. Emirates will take delivery of their last A380 in 2021, and plans on retiring them in the mid-2030s. 2021 is also when A380 production ends, as Emirates has instead ordered A330s and A350s to replace those planes.
Obviously Emirates would love if A380 production continued, but realistically they knew that they couldn't singlehandedly keep the plane alive forever, so they had to come up with a new strategy. After all, you don't want to keep investing in a product that won't be improved upon over time.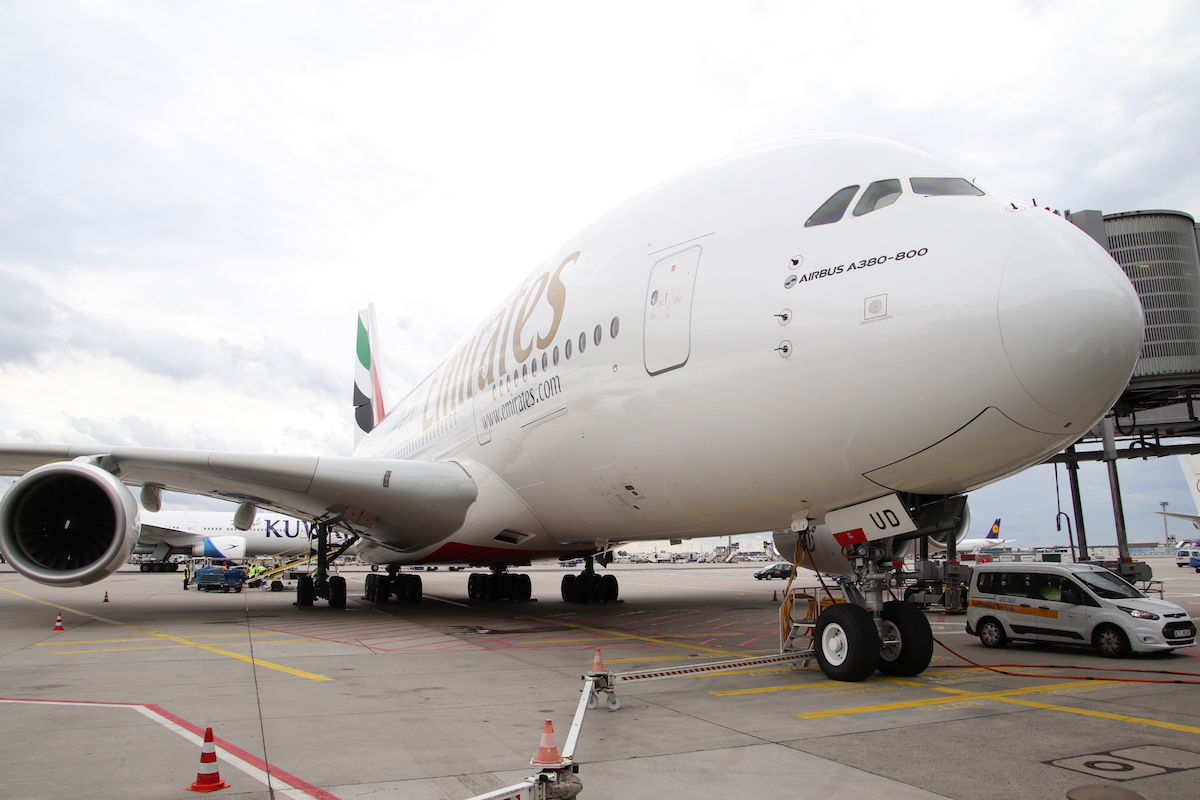 Anyway, in an interview with AirlineRatings, Clark has made some interesting comments about the A380.
Clark Says Other Airlines Used The A380 Wrong
In my opinion the most interesting question and answer in the story is this:
The CEO of Air France has recently disqualified the A380 as having always been difficult and now obsolete. What is your take on this?

Clark: The A380 was a misfit for Air France. They never scaled, they only have ten aircraft. Yes, we faced the same teething problems, but we dealt with them because we were scaled enough to deal with it. If you've got a sub fleet of 10 it's a bloody nightmare and the costs go through the roof, she is absolutely right. But if you got a hundred of them it's a bit different. Your unit costs in operating with that number are a lot lower than having just ten. Secondly, look at their interior. What did they actually do to shock and awe their market community with that A380 when it came to market? Why was it that it was Emirates, who took it after Singapore Airlines, that it lit up the planet in terms of showers and bars and big TV screens? We did it for a very well calculated reason. Not to blow our trumpet. But simply we had taken a huge risk and huge investment. To belittle that investment by putting in a Business Class seat of 1990s-think and a First Class of 1980s-think and Economy Class seating and IFE of 1990s-think was not something we would have done, like Air France. The whole approach to the A380 at Air France and Lufthansa was 'just more of the same.' They lost the opportunity to really define it. They never ordered any more. British Airways didn't order any more. BA should have had the same number of A380s as we have, hundred of those. They got 62 million people in the UK and a congested Heathrow hub, that should have worked easily.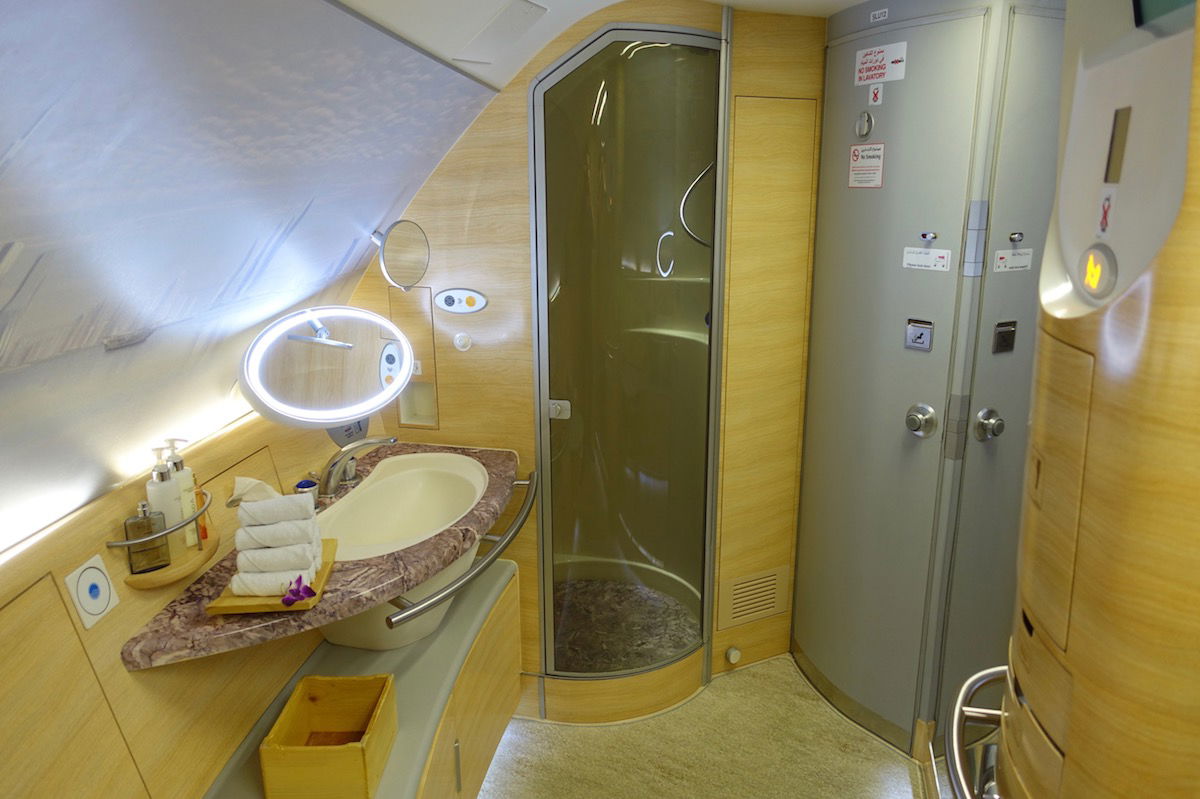 Those are some fascinating comments. There's no doubt that an A380 fleet needs to be scaled for it to make sense, and that's something other airlines didn't do. I think Clark is absolutely right about the lack of "wow" factor other airlines put into the A380 as well.
In so many ways Emirates' whole brand has been based around the wow factor of the A380, and that's something other airlines left on the table.
But I do find the comments about British Airways especially interesting. In fairness to British Airways:
Not every airline has access to the financing that Emirates has access to, given that they're owned by the government
While there's no doubt that slot controlled Heathrow could use bigger planes, British Airways' strategy has been all about limiting capacity so they can keep fares up, since they control so many slots at the airport; I'm not saying that's right, but it is the reality at the moment
As far as reliability goes, Clark points out that the A380 has 99.5% dispatch reliability for Emirates in the last five months. Conversely in the early days they had only 90% dispatch reliability. Obviously they've learned a lot in the past decade plus…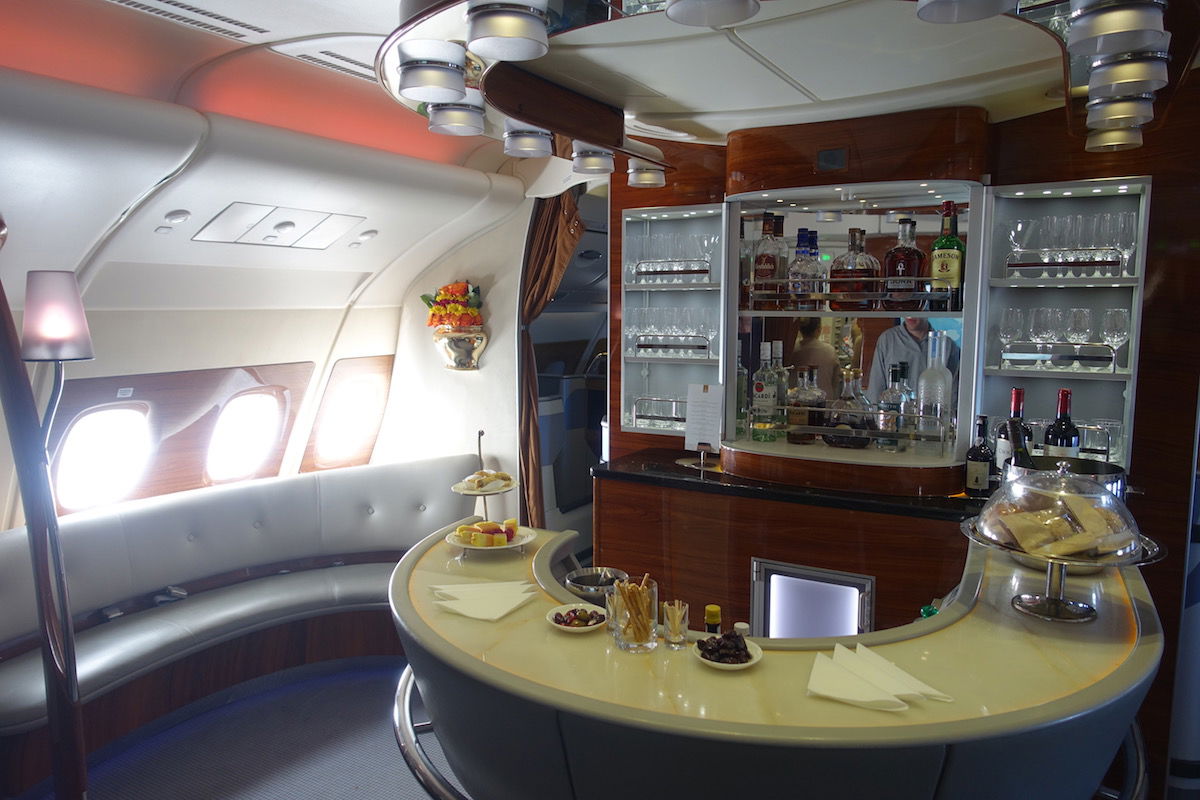 Clark On Why The A380 Failed
Clark points out that the A380 never had a chance. It was introduced in 2008, which is when fuel prices skyrocketed, and between 2008 and 2010 the airline industry went into meltdown.
Therefore the plane never had a chance. Had it been introduced in 2004, Clark thinks there would have been a lot more orders for the plane. Clark also points out that he was really the only one who wanted to buy 100+ of them, and the plane simply doesn't work if you're only going to buy under a dozen of them.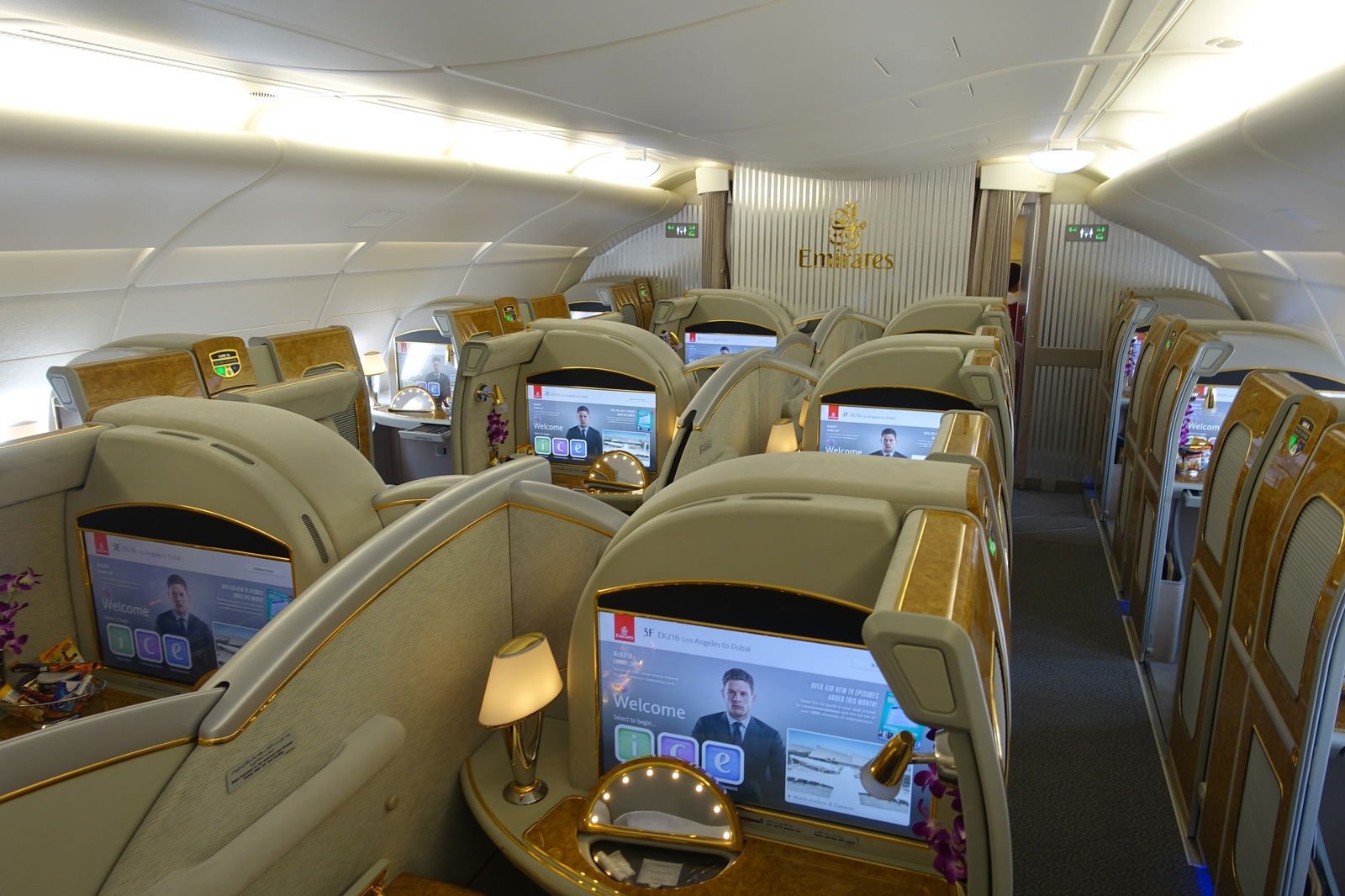 Clark Still Thinks A380 Economics Make Sense
Clark points out that they can fly an A380 between Dubai and Los Angeles with 515 passengers, and it will burn about 200 tons of fuel. Meanwhile a 787-9 in Emirates' configuration would carry 230-240 passengers, and two flights would burn about the same amount of fuel.
So the A380 has cheaper fuel costs on a per seat basis, but not by a huge margin. Clark thinks other airlines have instead gone for smaller planes because the A380 is expensive. Buying a plane less than half the cost that's lower capacity and fuel efficient ticks all of the boxes, but doesn't show much innovation, he thinks.
In fairness to other airlines, I do believe for most airlines the smaller planes do make sense:
Schedule and frequency is important, so in most markets two flights with different schedules are better than one flight (of course some airports are slot controlled)
For most airlines there are diminishing per seat yields the bigger the plane
So I think Clark is right, but I also think other airlines are right. The A380 works great if you can scale it to the point Emirates does. If you can fly 10 times daily to London (mostly on A380s) and can offer connectivity with A380s from every corner of the globe, then it can make sense. But without that level of scaling, it's hard to justify the A380 over smaller, more fuel efficient aircraft.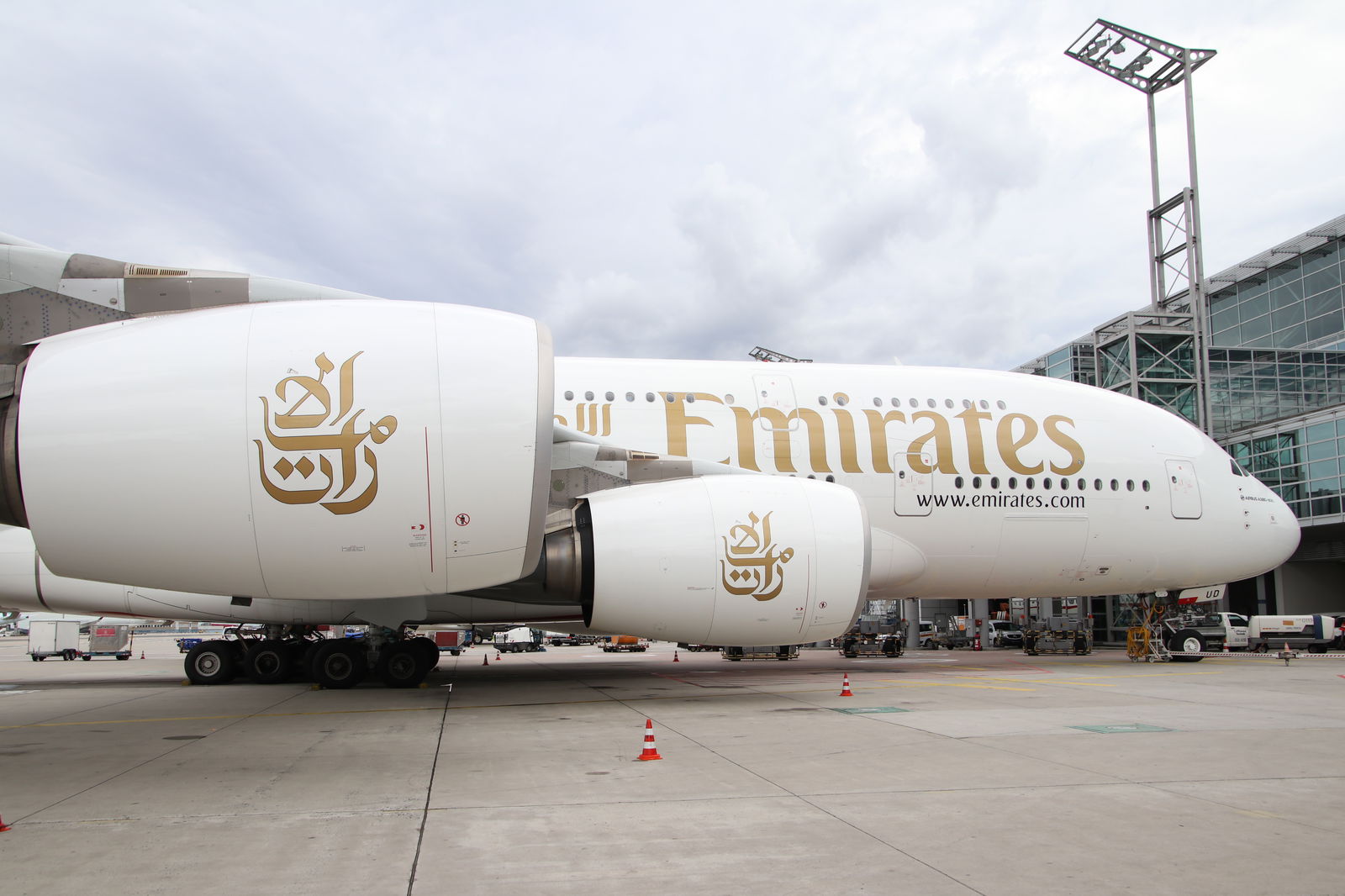 Bottom Line
It's always interesting to hear what Clark has to say. I think he's spot on with his comments, though I think other airlines are in many ways equally right. It's just a function of the perspective you take on things.
What do you make of Clark's A380 comments?