Air France has just announced some significant changes to their fleet, which follow a meeting today of the Air France-KLM Board of Directors. These decisions reflect the group's focus on simplification.
The company explains that they hope to make the fleet more competitive by continuing to transform with more modern, high-performance aircraft with a reduced environmental footprint.
So, what's happening?
Air France's A220 order
Air France has announced a firm order for 60 Airbus A220-300s, with an additional 30 options and 30 acquisition rights. This order doesn't come as a surprise — yesterday I wrote about how this announcement was expected this week.
The plan is for this plane to replace Air France's fleet of A318s and A319s, of which Air France has a total of 51.

The aircraft will generate 20% less CO2 emissions than comparable aircraft in its class, and it's twice as quiet. Air France notes that they're reducing the per cost seat by about 10% compared to the planes that they're replacing.
The plane has a capacity of 150 seats and a range of 2,300 nautical miles, so will give the airline an incredible amount of flexibility. The plane should be able to operate any route that the A318 and A319 could operate, and then some.
From a passenger comfort standpoint, the A220 is also incredibly comfortable, and Air France plans to offer Wi-Fi on the plane.
Air France also has a significant fleet of A320s and A321s, though as of now they haven't announced plans for replacing those. I imagine eventually we'll see an A320/A321neo order, or something.
Air France will retire A380s by 2022
As part of this fleet simplification, Air France has also announced plans to retire their 10 Airbus A380s by 2022. (Update: Air France has now retired all A380s due to reduced demand from COVID-19.)
Previously the airline had planned on phasing out three of the planes in the next few years, but keeping the rest. Now they'll phase them all out in the next few years. Of the seven additional planes being retired, five are owned by the company, and two are leased.
It's noted that the current competitive environment limits the markets where the A380 can profitably be flown. The decision seems to come down to increasing aircraft maintenance costs plus costly cabin refurbishments just don't make these planes economical anymore.
Air France-KLM is studying replacements for these aircraft, though no decisions have been made yet (not that there are many direct replacements for the A380). Update: they ended up ordering 10 A350s as replacements.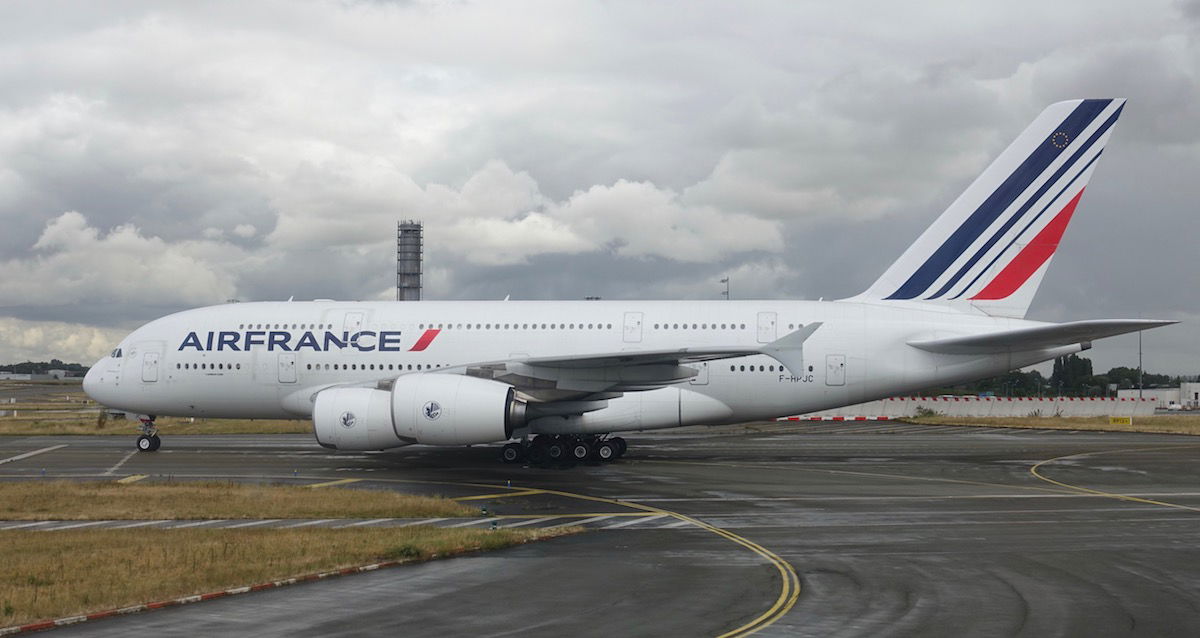 What Air France-KLM CEO Ben Smith says
Here's what Air France-KLM Group CEO Ben Smith had to say regarding these updates:
"These decisions support the Air France-KLM Group's fleet competitiveness strategy. They follow the recent orders for A350s and Boeing 787s that Air France and KLM have placed. We are very pleased to work with Airbus to add the A220-300 to our fleet, an aircraft that demonstrates optimum environmental, operational, and economic efficiency. The selection of the Airbus A220-300 supports our goal of a more sustainable operation, by significantly reducing CO2 and noise emissions. This aircraft will also provide our customers with additional comfort on the short- and medium-haul network and will provide our pilots with a connected cockpit with access to the latest navigation technology. This is a very important next step in Air France's transformation, and this evolution in Air France's fleet underlines the Group's determination to attain European airline leadership."
Bottom line
We knew an A220 order was imminent, so this doesn't come as much of a surprise. The A220 will be an excellent replacement for the A318 and A319. We'll have to see what Air France plans for replacing the A320 and A321. Presumably they'll either go with the A320/A321neo, or if Boeing can get their stuff back in order, the 737 MAX could also work.
The A380 retirement news is sad as an aviation geek, though also not unexpected. These are very comfortable planes from a passenger perspective, but filling them profitably is challenging. When you consider how much they would have had to spend to update the cabins, plus the increasing maintenance costs, I see how they arrived at their decision.
What do you make of these fleet updates from Air France?