Hello from Paris! I just took the 6hr50min flight from Detroit to Paris on the Air France 787-9 (that flight is quicker than I was expecting!), which I booked using Flying Blue miles.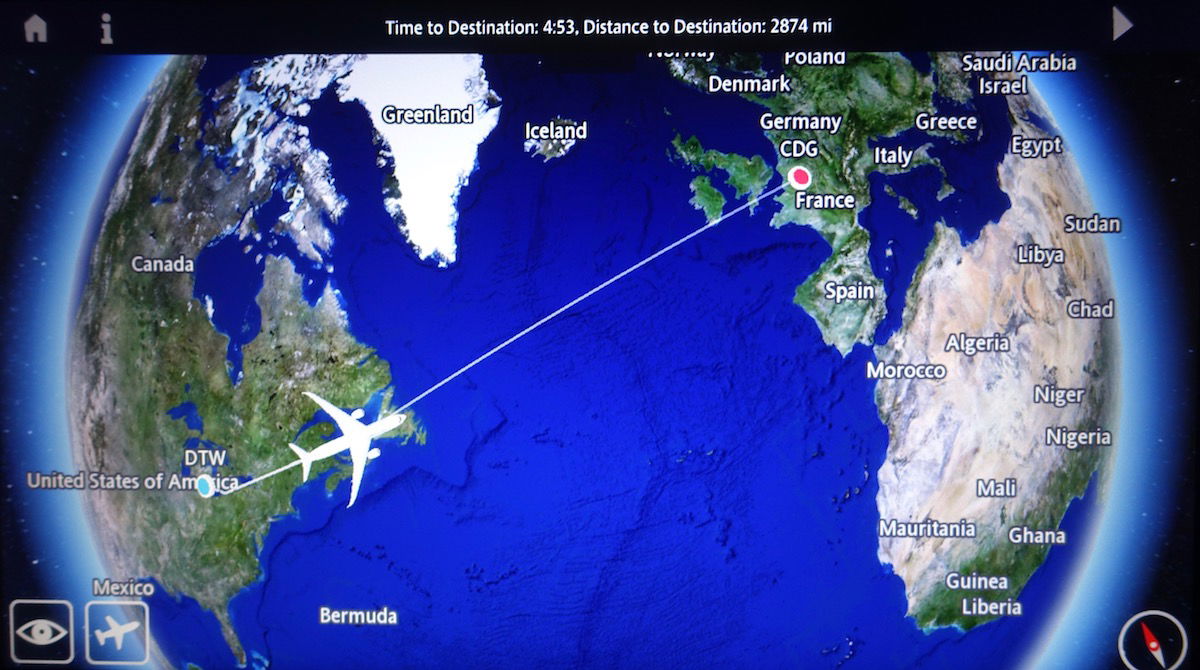 In this post I wanted to share my initial impressions of this flight, with a full trip report to follow.
Air France 787 business class cabin & seats
Air France has been working on installing reverse herringbone seats in their long haul business class, and their 787-9 is the only aircraft type to exclusively feature these seats.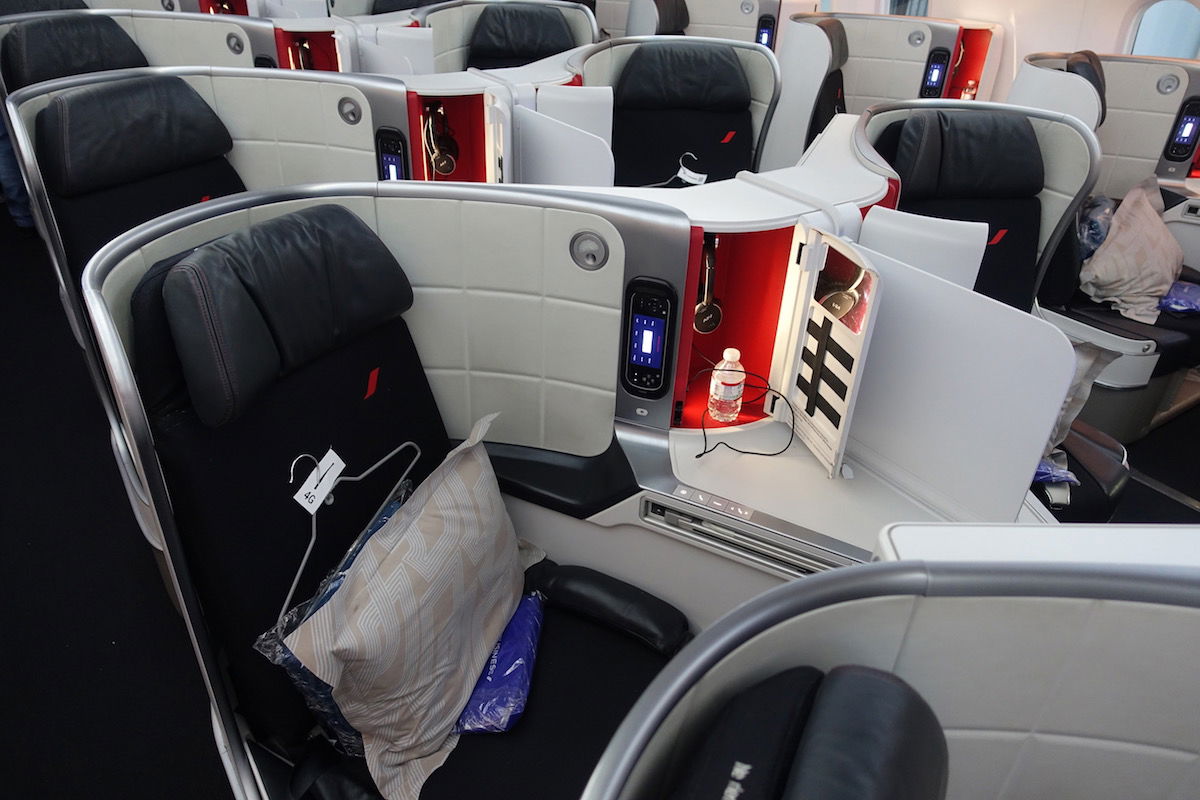 Air France has 30 seats between the first and second set of doors, in a 1-2-1 configuration. I think Air France did a great job with the cabin finishes and accents, as I think the cabin looks really sleek.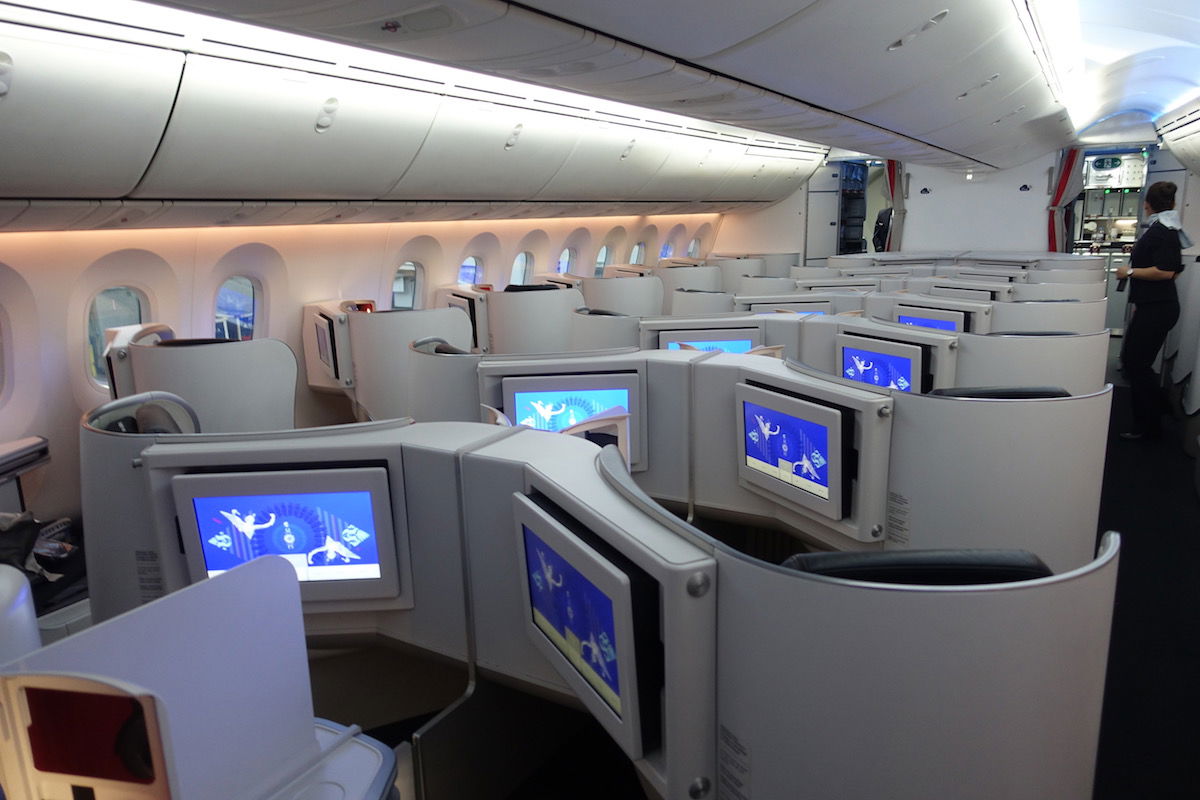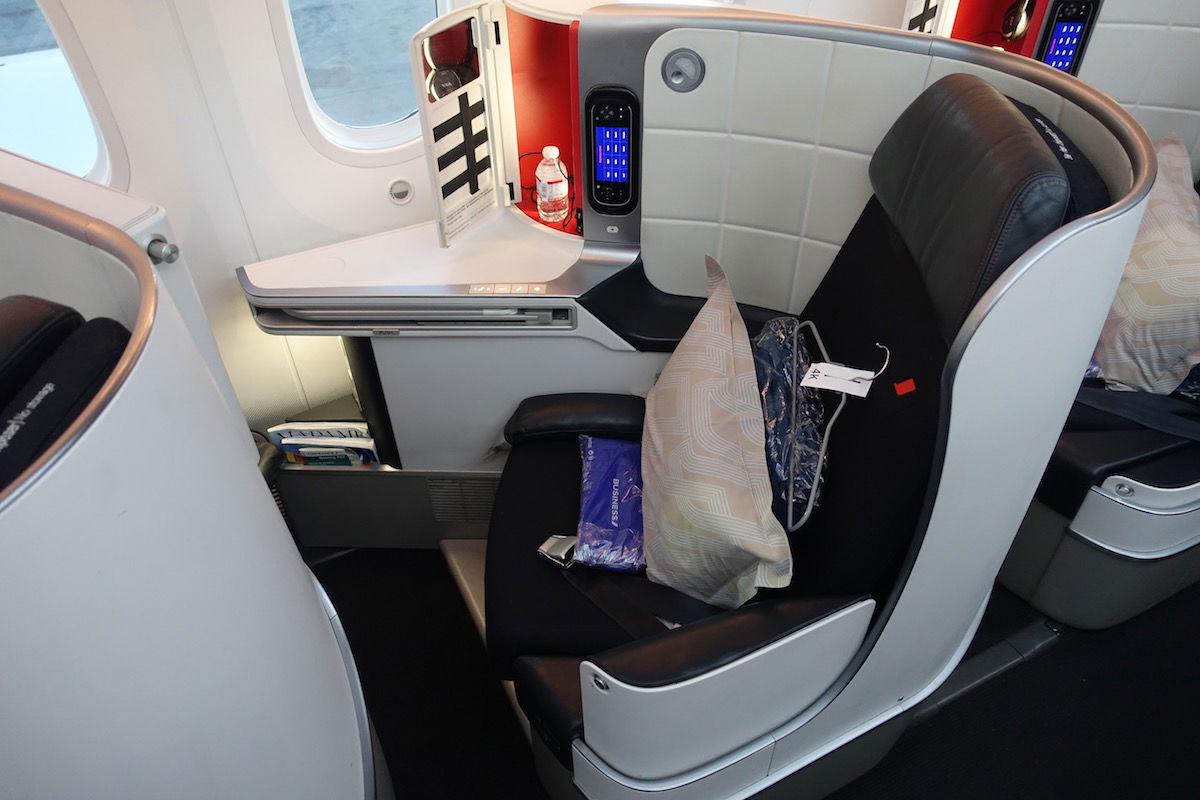 The seat has an enclosed storage compartment to the side of it, and the footwell is also quite large.
Annoyingly Air France doesn't have individual air nozzles at every seat on the 787-9, which is a feature I value greatly. At least the cabin wasn't kept too warm, which is a nice change of pace for a European airline.
Air France business class food
On this flight dinner was served after takeoff, and a light breakfast was served before landing.
Service began with a snack mix and drinks. I had a glass of champagne, and they were serving Taittinger.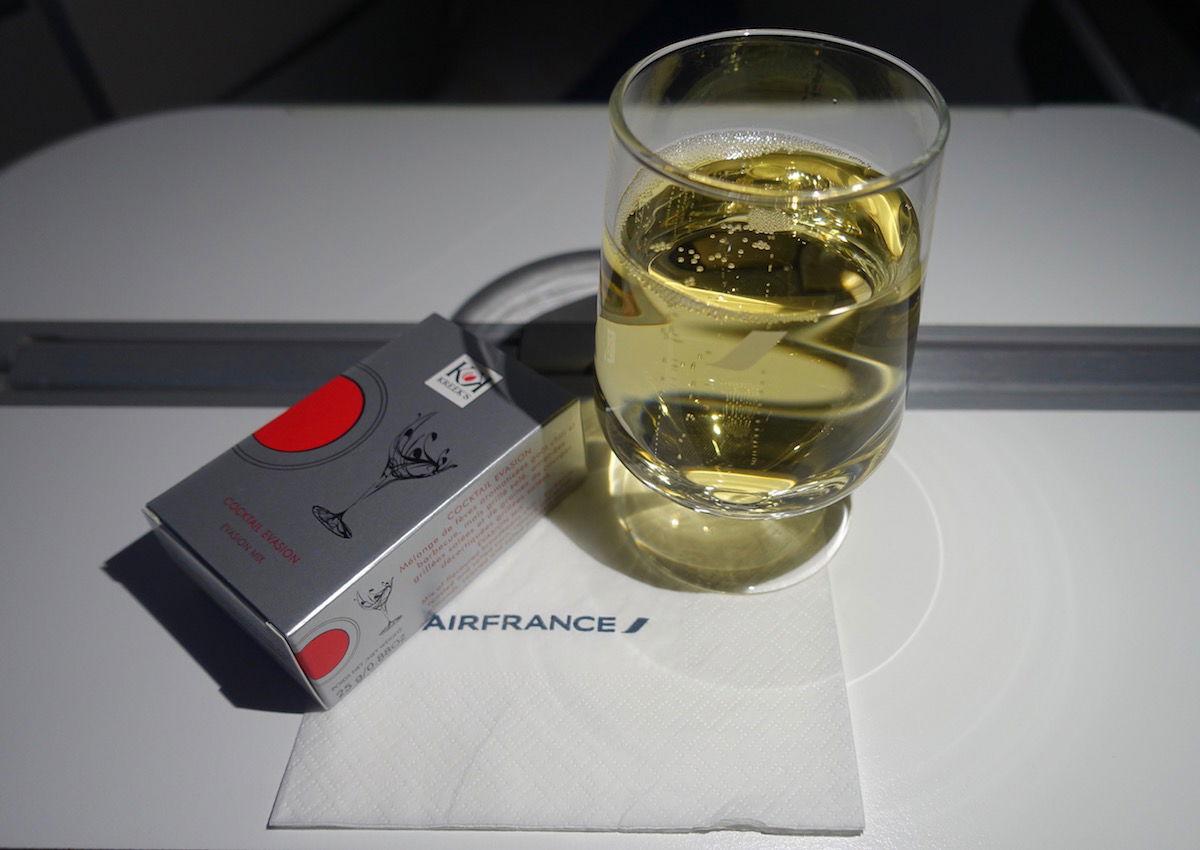 Next up the starter, cheese, and dessert were served on a single tray. The starter consisted of smoked salmon and a red quinoa salad, and was quite good. Dessert consisted of a chocolate truffon cake.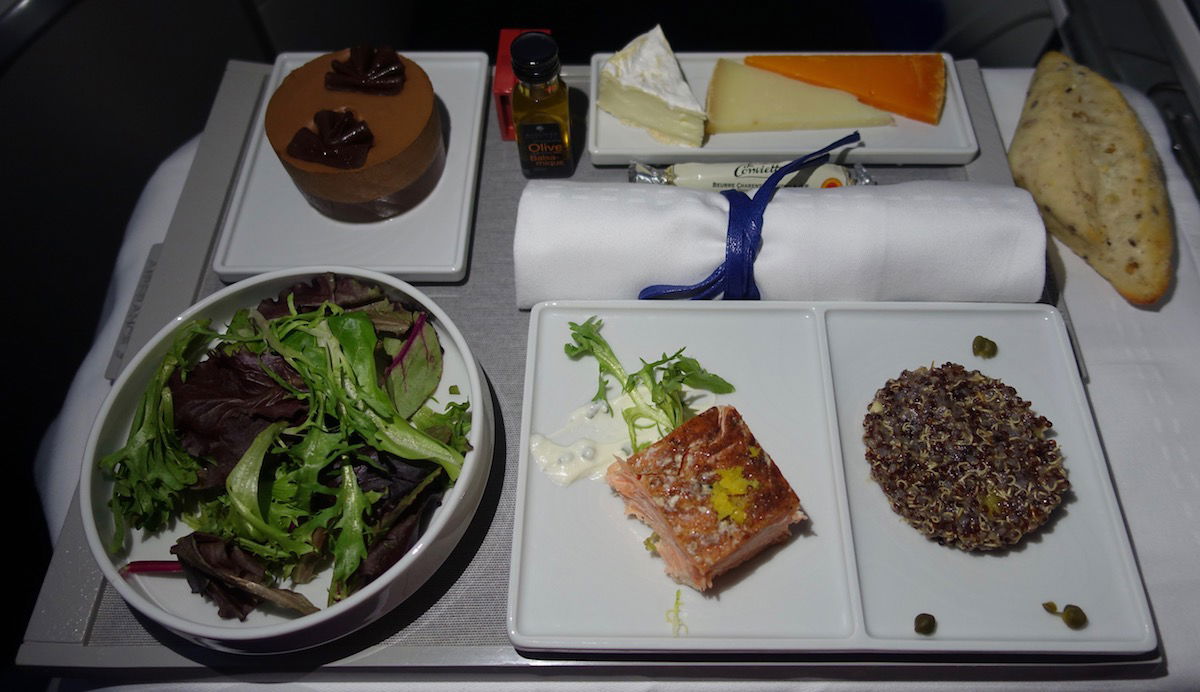 There were three main course choices, though I can't say I loved the selection. The choices were braised wagyu beef, chicken in foie gras sauce, or mixed vegetables in a tomato cream sauce.
I don't eat foie gras (I find it unnecessarily cruel), so I would have gone with the wagyu beef, but they were out of it, so I ended up with the vegetables instead. For a dish basically consisting just of vegetables and sauce, it was pretty decent.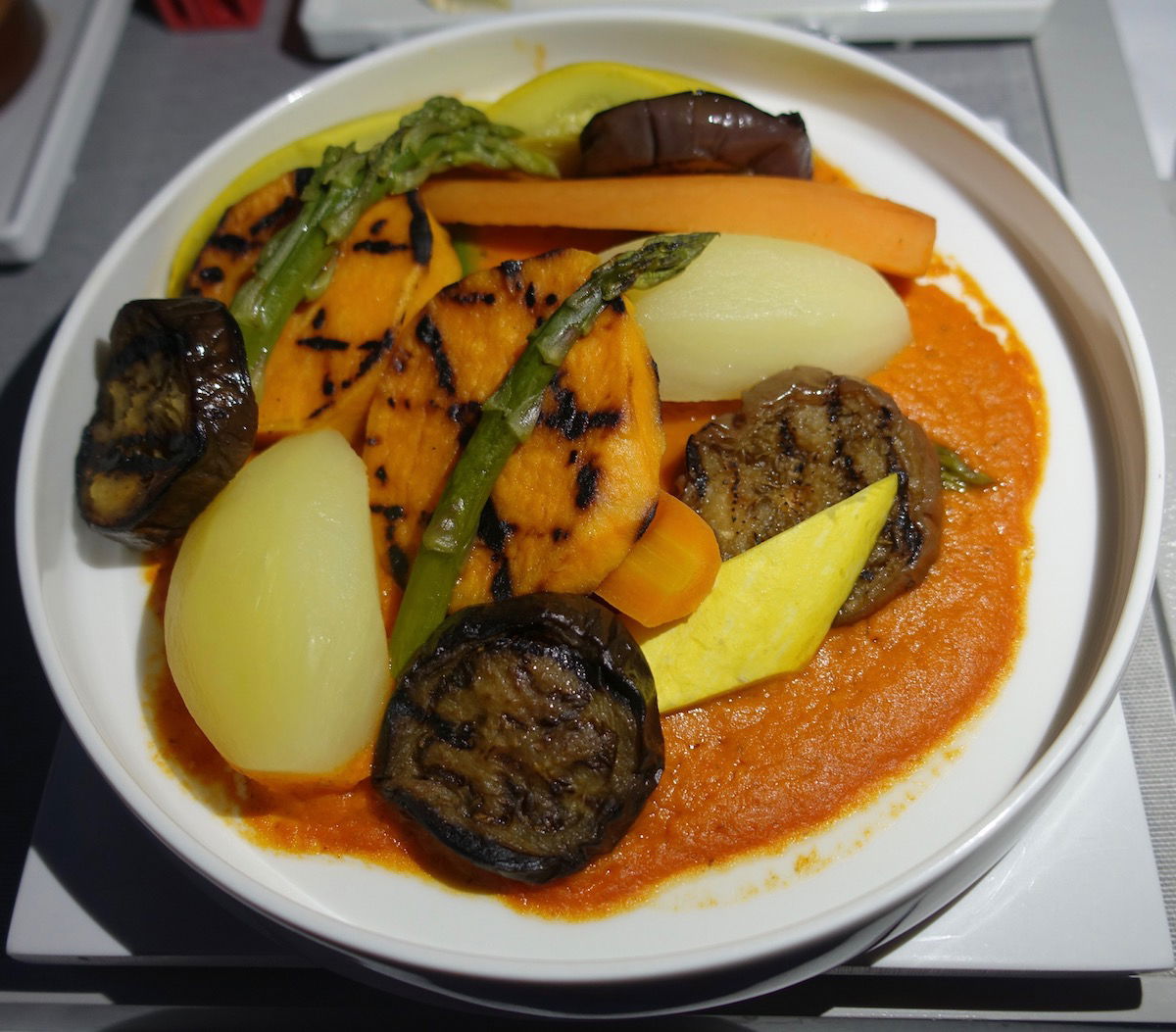 The breakfast service was light (which is fair enough, given how short the flight is), and consisted of a small fruit plate, plain yogurt, and a choice of bread.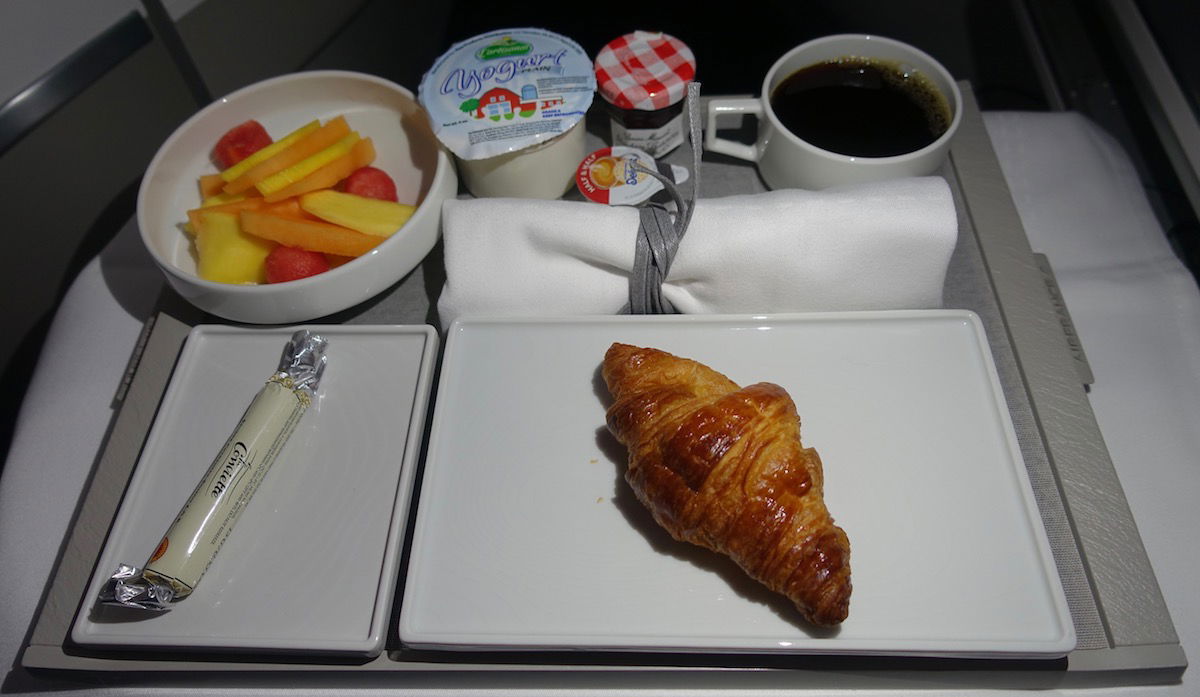 Overall the food was totally fine but unmemorable.
Air France business class amenities
Air France has fairly nice pillows and blankets in business class. The pillow was a good size, while the blanket was comfortable without being too warm.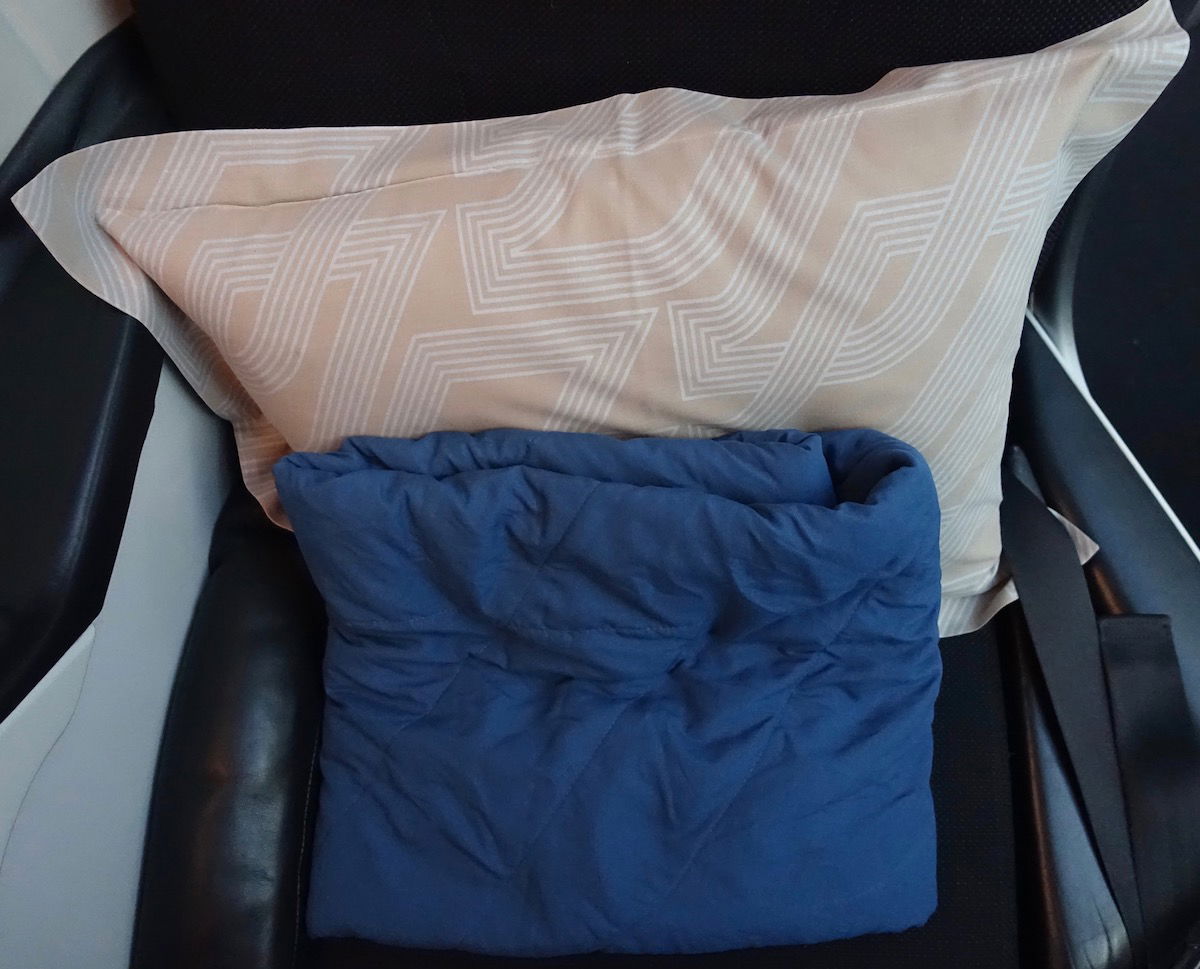 There were headphones that were in theory noise canceling, though the sound quality wasn't very good.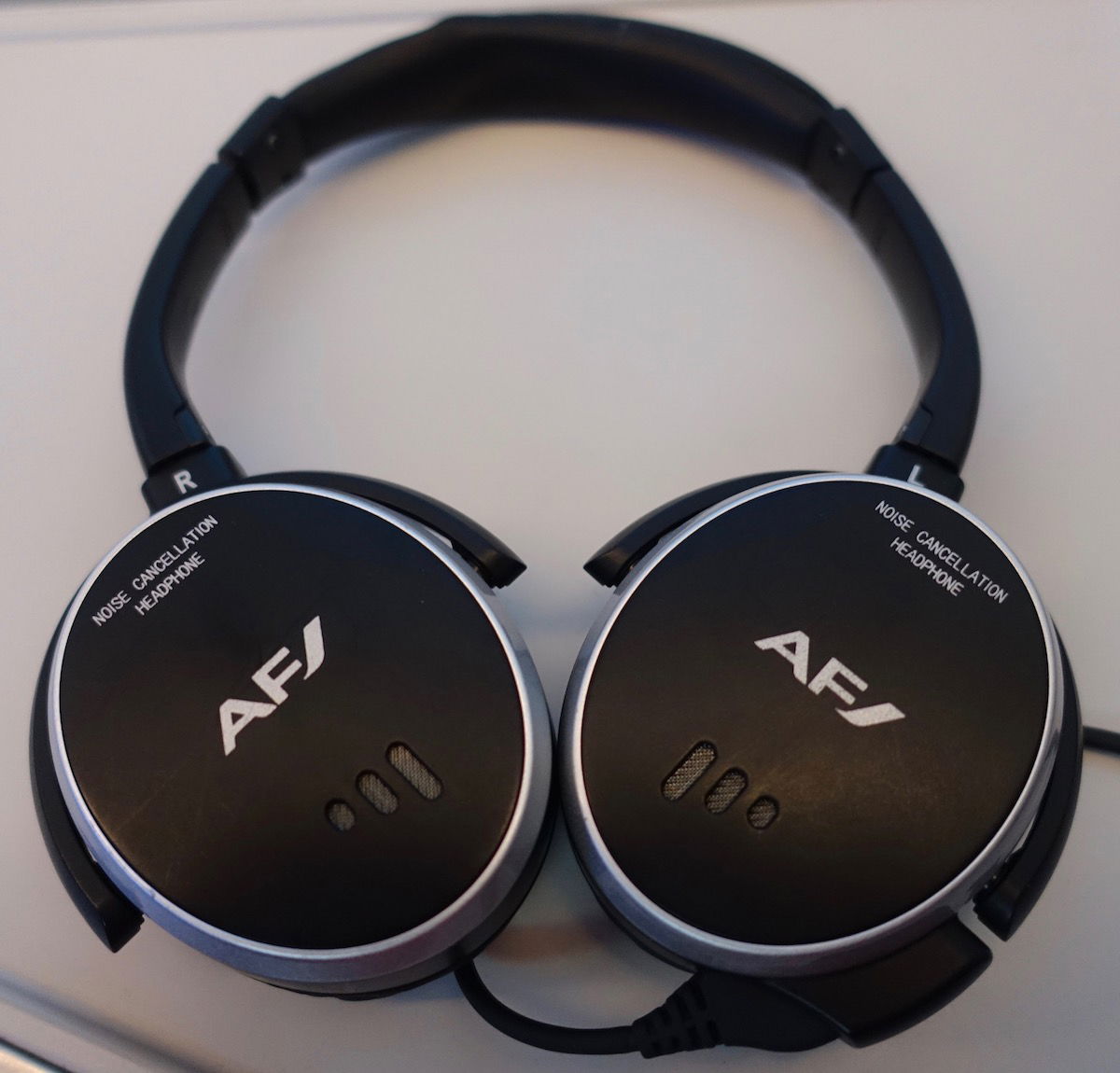 Then there were amenity kits and slippers, which were fairly nice.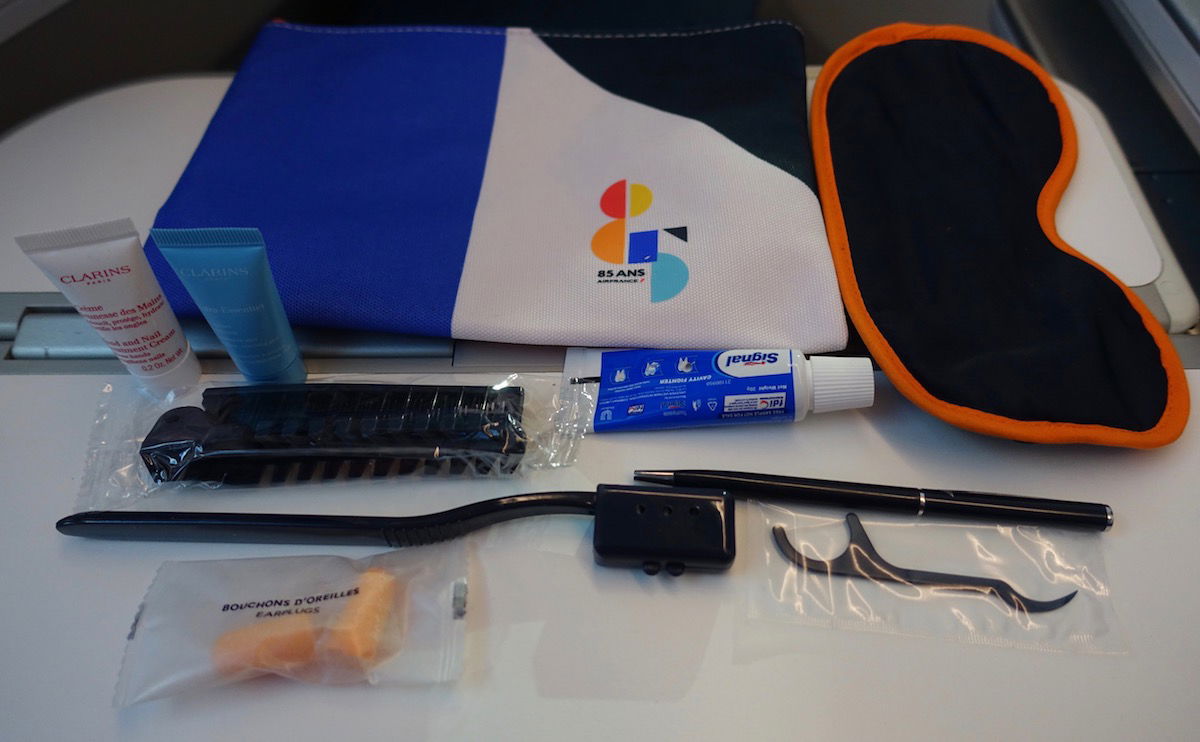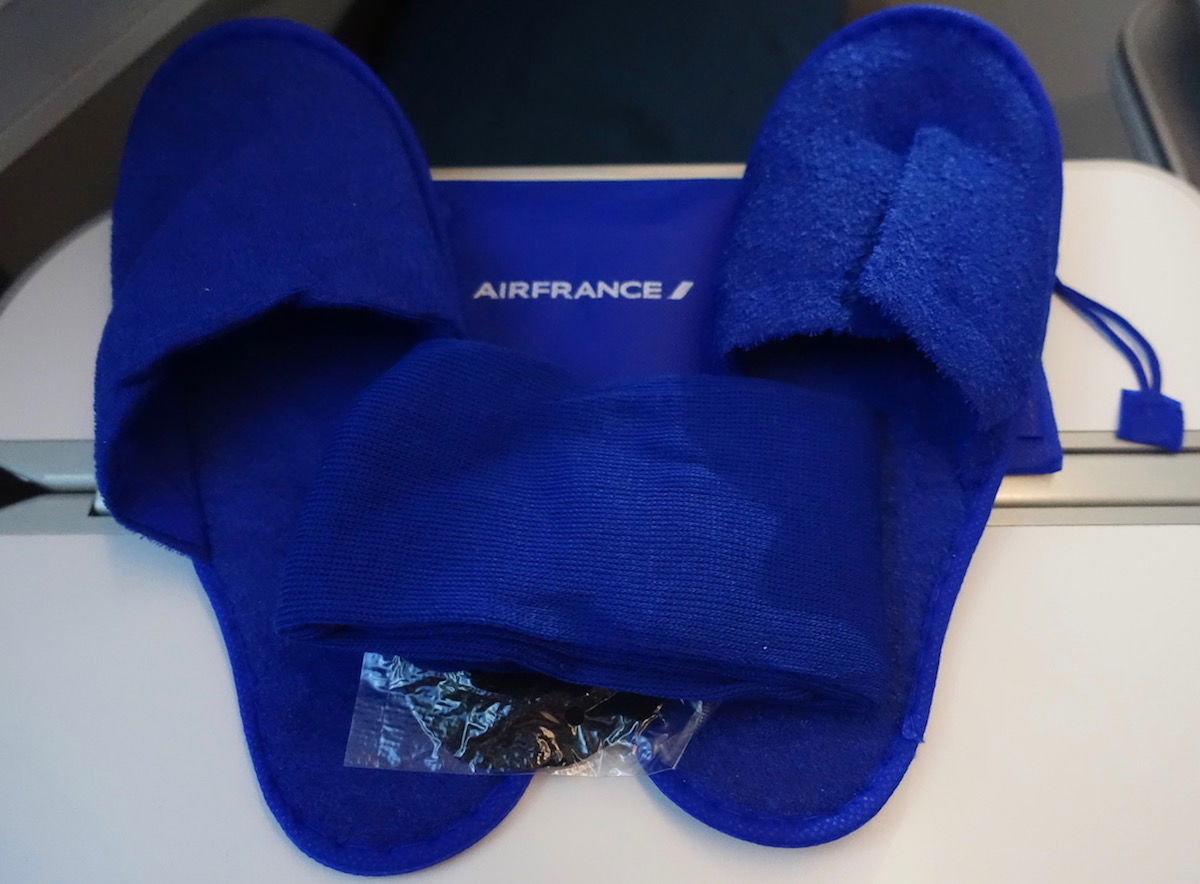 Air France business class entertainment & Wi-Fi
This is an area where Air France impresses. Air France has an excellent entertainment selection with a huge variety of movies and TV shows.
On top of that they have Wi-Fi on all of their 787s, and it costs 18EUR for unlimited data throughout the flight. That's tough to beat.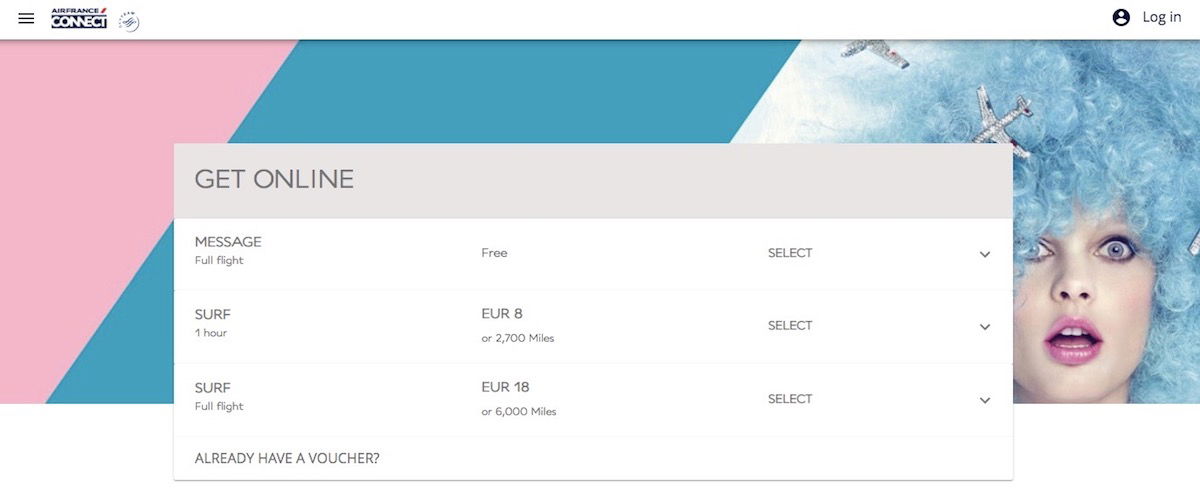 Air France business class service
This is where I struggle. In general I've found crews in premium cabins on Air France to be excellent, with friendly, confident, charming, and a uniquely French attitude.
That wasn't the case on this flight. Now, let me note that I boarded just hours after the fire at Notre Dame, so I'm not sure to what extent that contributed to the crew's attitude.
The crew just wasn't friendly. They weren't actively unfriendly, but it was also just clear they weren't happy to be working.
I don't know if the crew had a self-imposed word limit for the flight, but I don't think I've ever had a business class crew speak so few words to me.
When pre-departure drinks were served, the flight attendant didn't say anything. He just held out the tray and stood there.
When it came time to serve the meal, the flight attendant didn't ask what I wanted to eat but just stood there until I said something.
That trend continued. The service reminded me of what I'd expect from an indifferent crew at a US airline.
Air France 787 business class bottom line
I love Air France as a brand, so I was coming into this flight with high expectations, which is probably why I was disappointed.
The flight was totally fine, and there was nothing wrong. The seats, entertainment, and Wi-Fi were excellent. The amenities were good. The food was fine. The service wasn't.
I'm going to chalk this up to being an off day for Air France. I'm flying them again in a few months, and am hoping to come away with the same positive impression I've had in the past.
If you've flown Air France's 787 business class, what was your experience like?