American miles are one of my favorite mileage currencies, and over the years I've redeemed millions of them for my own travels.
At the moment I tend to think American offers among the best award redemption values of any airline, given that they haven't devalued their award chart in years, making their saver award prices significantly lower on average than those available through Delta SkyMiles and United MileagePlus. This is perhaps largely due to the merger, as their priority has been integrating over "innovating."
With that in mind, I figured it would be fun to share what I consider to be 10 of the best uses of American AAdvantage miles. I'm not claiming that these are the 10 best redemptions, but rather that they're among them. And I'm mixing them up, to showcase several different types of product. Again, there are lots of great products, but these are just a few examples.
With that in mind, in no particular order, here are 10 of my favorite redemptions (all prices listed are one-way):
Etihad has possibly the best first class hard product in the world, and even markets their A380 first class product as "Apartments."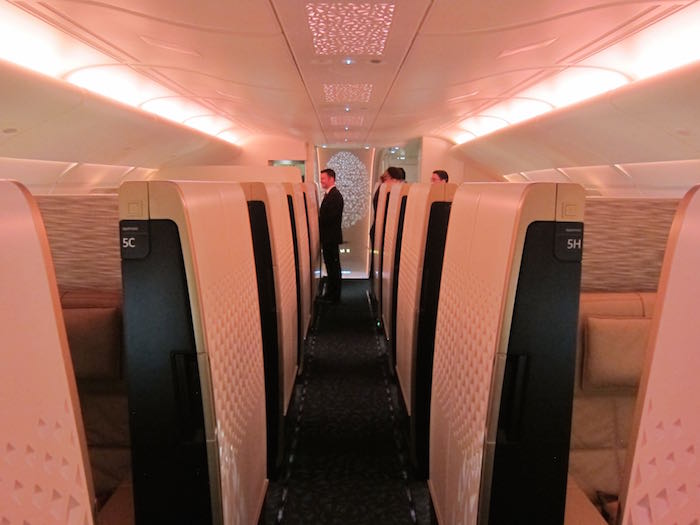 And the hard product really is spectacular. The first class cabin features only a single aisle, making it the only widebody with a premium cabin that has just one aisle.
While you can redeem 40,000 miles for A380 first class between Abu Dhabi and London, I'd much rather redeem 60,000 miles for a flight which is twice the length, roughly ~14 hours. Etihad flies the A380 to Sydney, and as of June 1, 2016, will also fly it to Melbourne.
This is an amazing use of miles, and you can add on flights within the Middle East (including India) and flights within Australia/New Zealand at no additional cost.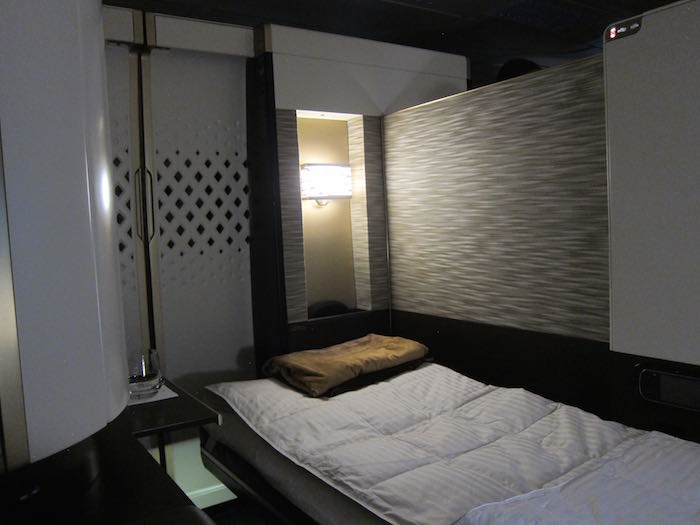 Cathay Pacific first class is one of my all around favorite products in the world. The hard product is comfortable, with one of the best beds in the sky. And the entertainment, food, and service are all excellent as well.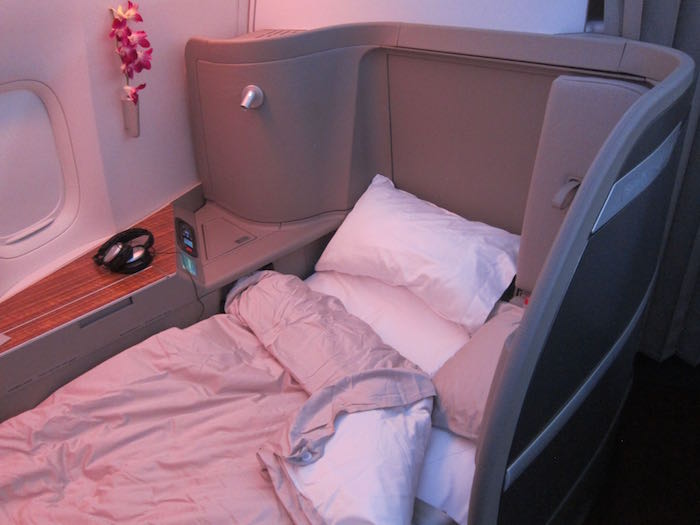 Nowadays Cathay Pacific tends to release up to one first class seat when the schedule opens, and then more seats as the departure date approaches. This is an unbeatable value for travel to Asia, given that United charges almost double as many miles for partner airline first class in the same market.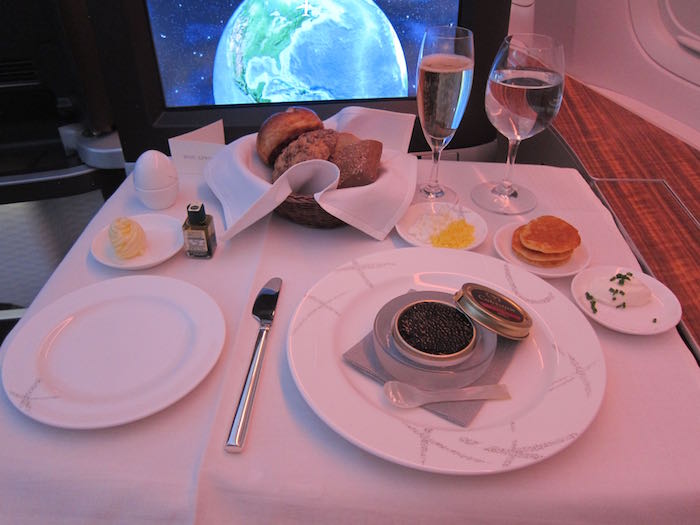 Japan Airlines offers one of my other all around favorite first class products in the world, and they're pretty good about releasing award space last minute as well.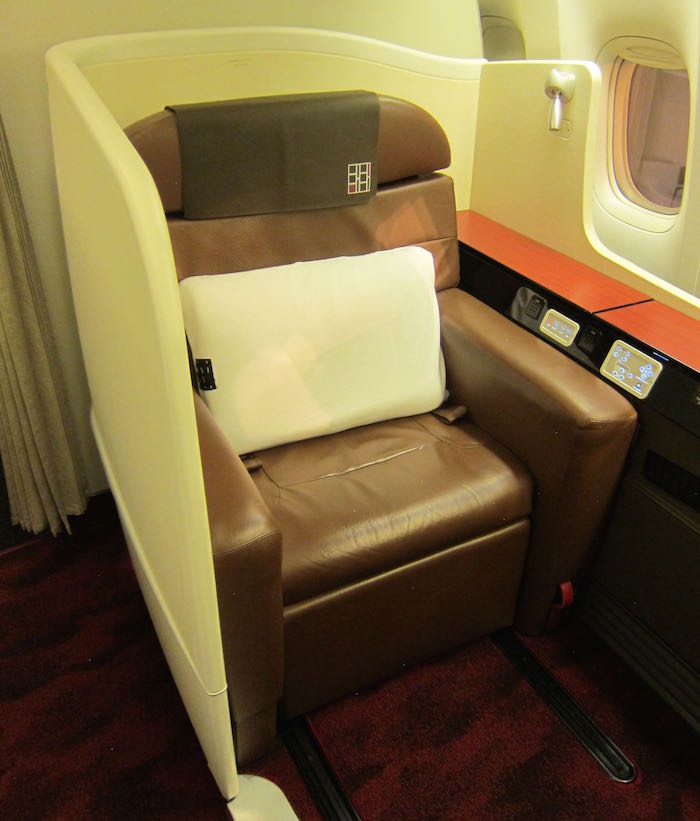 Between the food, service, seat, and excellent bedding, this is a fantastic use of AAdvantage miles.
Keep in mind you can also fly Japan Airlines first class as far as Tokyo Narita, and then connect to Southeast Asia on Cathay Pacific or Japan Airlines at the "Asia 2" price (which would be 67,500 miles one-way in first class).
I was lucky enough to be on the inaugural commercial A350 flight, and it's a heck of a plane. Qatar Airways has a fantastic hard and soft product on their newest planes, including the A350, A380, 787, etc.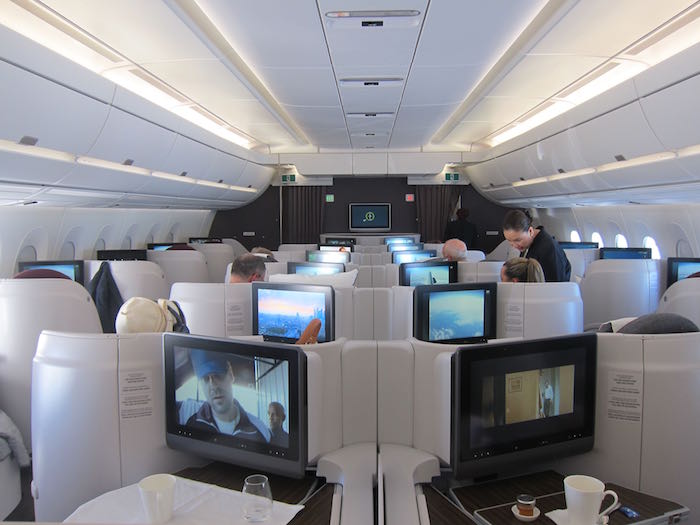 So for 30,000 miles you can fly from anywhere in the Middle East/India to Europe. That's a fantastic value.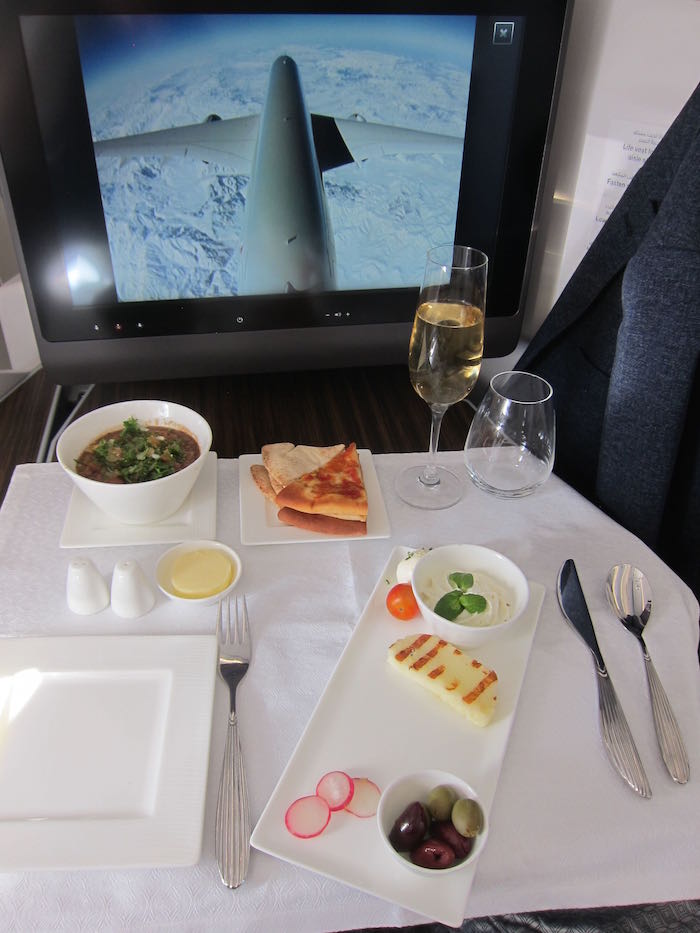 Qatar flies their A350s to Frankfurt and Munich, so I'd suggest doing what you can to get on that plane.
Economy Off Peak Awards From The US To Europe:
Cost: 20,000 miles
While I generally prefer redeeming miles for premium cabins, there's no denying that American's off-peak Europe awards can be lucrative as well.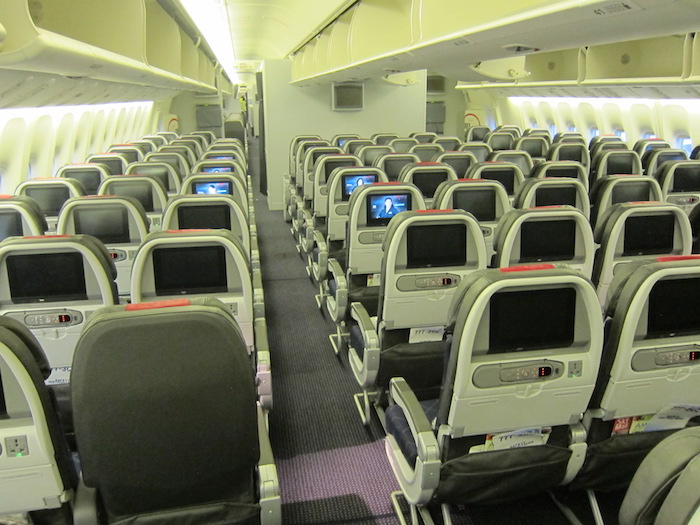 For just 20,000 miles one-way you can fly off-peak awards between the US and Europe on American or any of their partners. This isn't strictly limited to their metal, and their definition of "off peak" is also quite generous, as it runs all the way from October 1 through May 15, which is more than half the year.
The single most comfortable flight in North America is Cathay Pacific's flight between New York and Vancouver. It's a nice taste of Cathay Pacific's longhaul first class service without having to leave North America.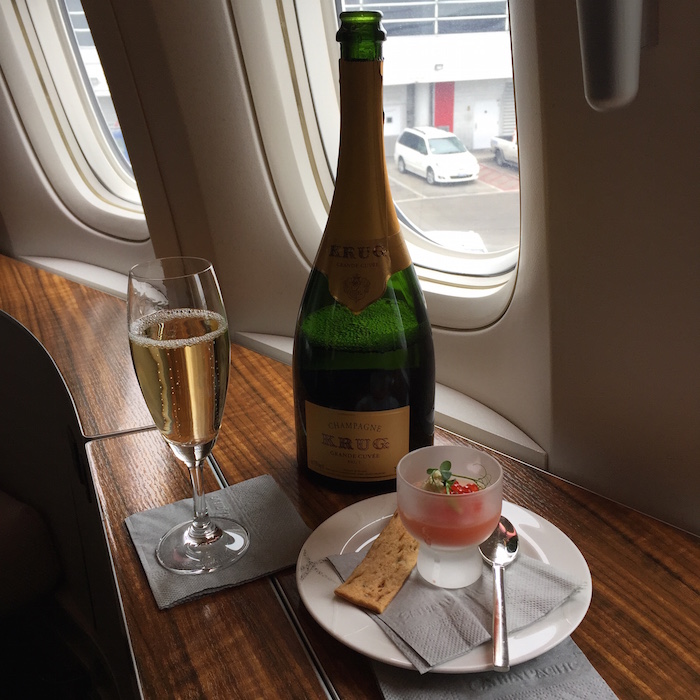 And at just 32,500 miles, it's a steal as well.
Much like we have our coast-to-coast premium flights in the US, Qantas has similar flights in Australia.
These are primarily operated by A330s featuring Qantas' new business suites. And at just 17,500 miles for a one-way flight in business class, it's a bargain on points as well.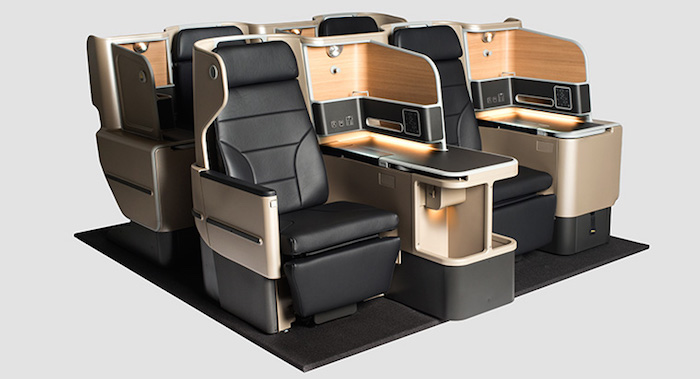 LAN Business Class From Los Angeles To Lima
Cost: 30,000 miles
American charges just 30,000 miles for one-way business class travel to Northern South America, which includes places like Lima and Machu Picchu. Given that LAN flies their new 787s from the US to Lima, this can be a great use of miles.
American Business Class US To Europe
Cost: 50,000 miles
American has very reasonable redemption rates between the US and Europe. The catch is that their primary transatlantic partner is British Airways, which imposes huge carrier imposed surcharges on award travel.
Lately American has been releasing a lot of award space on their own flights, though, which are a fantastic use of AAdvantage miles. American's 777-300ERs feature a spectacular business class hard product with reverse herringbone seats, great entertainment, and Wi-Fi.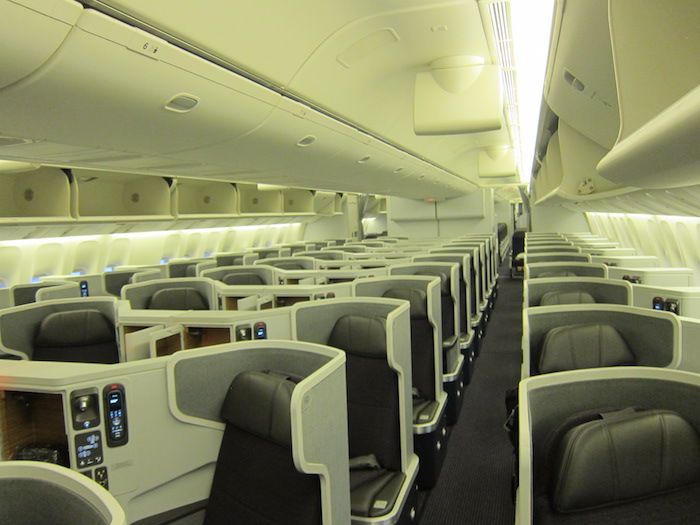 In case there's no award space on American, you can travel on airberlin, Finnair, or Jet Airways without fuel surcharges, or travel on Iberia with minimal fuel surcharges.
While I'd rather pay an extra 12,500 miles for first class over business class, the reality is that Cathay Pacific is quite stingy with first class award space in advance nowadays.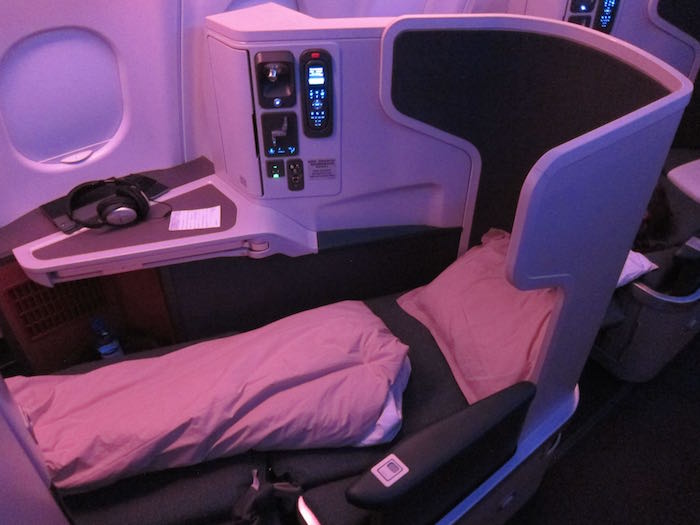 Meanwhile Cathay Pacific is really generous with business class award space in advance, often releasing up to five seats per flight when the schedule opens. Cathay Pacific has a really solid business class product, with an excellent reverse herringbone seat, as well as good entertainment, food, and service.
Cathay Pacific business class is a reliable, comfortable way to get to Asia, and at just 55,000 miles one-way in business class, it's a great value as well.
Bottom line
American miles continue to be one of the most valuable mileage currencies out there. Above are just a few of my favorite uses of their miles. If you have a ton of American miles I'd definitely redeem them sooner rather than later, as miles only decrease in value over time.
Even though I've been playing this game for over a decade, the products your can redeem miles for (and the incredible values you can get) never cease to amaze me.
What are your favorite uses of American miles?