One of the most valuable perks of being an American Executive Platinum member are the systemwide upgrades you get for qualifying for status. This year you still get eight of them for qualifying for Executive Platinum, while starting next year you get only four of them.
Each can be used to upgrade any revenue fare by one class of service. So you can book the cheapest economy fare available and upgrade to business class, or you can book a discounted business class ticket and upgrade to first class. I've done both many times. We'll see how these "one cabin" upgrades work once American introduces premium economy, which could be a pretty negative development for upgrades.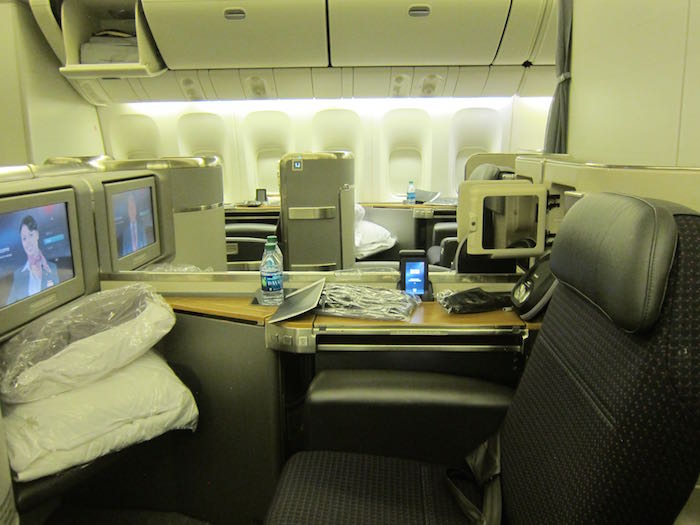 Use a systemwide upgrade to go from business class to first class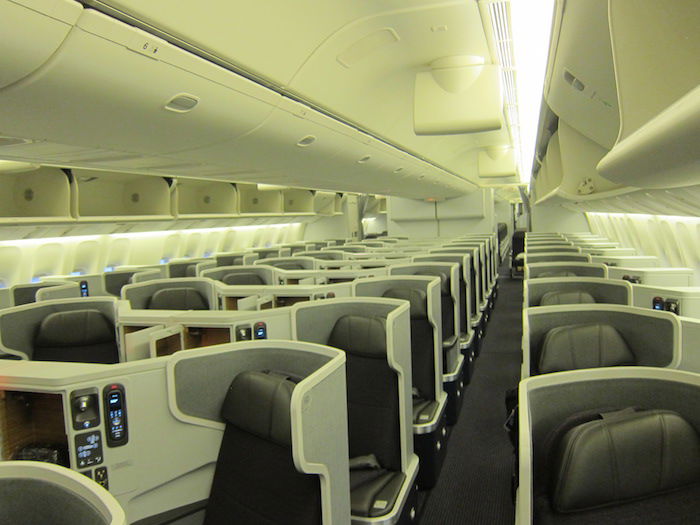 Use a systemwide upgrade to go from economy class to business class
Still, as of now they're extremely valuable, and I've yet to have one of these not clear on a longhaul flight. So that's awesome.
However, I do always struggle a bit with deciding how and when to redeem them.
American systemwide upgrade priority
American rarely makes upgrade space available in advance on longhaul international flights nowadays. While you can easily use systemwide upgrades to confirm first class upgrades on domestic flights, you'll only rarely find upgrade space on international flights in advance. Fair enough, they'd rather sell the seats… I get it.
American prioritizes upgrades first based on status, and then based on when you add yourself to the upgrade waitlist. Here's why this makes the thought process complicated for me:
If you're an Executive Platinum member and book way in advance, you'll almost certainly be at the very top of the upgrade list
At the same time, if you're booking way in advance you have no sense of how that flight will sell
Meanwhile if you book only a month or so out, you can get a much better sense of how full the premium cabins are and what your upgrade shots are… though you likely won't be at the top of the upgrade waitlist
Giving an example
Let me give a "real life" example. I'm intrigued by American's new flight between Los Angeles and Auckland, which launches next June.
The revenue fares aren't half bad in the off season, and are as low as ~$1,050 roundtrip:

It seems not many people have booked on the new flight yet. For the dates I was looking at, the seatmap looked like this: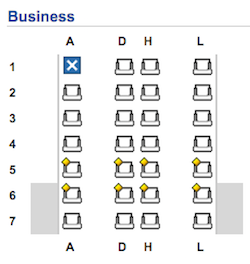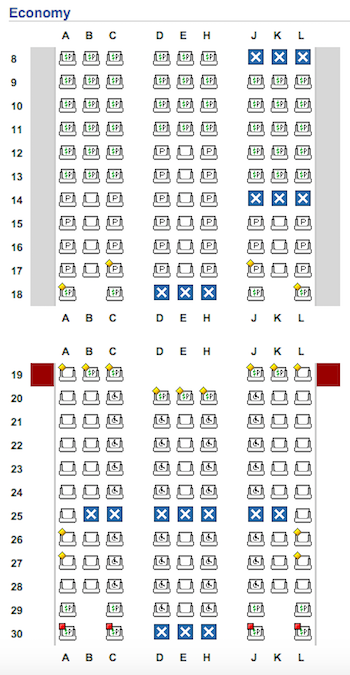 While seatmaps aren't a completely accurate indicator of availability, I think it's safe to say that if I booked now I'd be among the first Executive Platinum members to be on the upgrade waitlist, and therefore would be the first (or among the first) to clear.
At the same time, there are "only" 28 business class seats. It could be that in a few months almost all the seats sell, and then I should have known all along I wouldn't clear. Meanwhile if I only booked a month out, I might not be at the top of the upgrade waitlist, but at least I'd have a good sense of how good of a shot I had at an upgrade.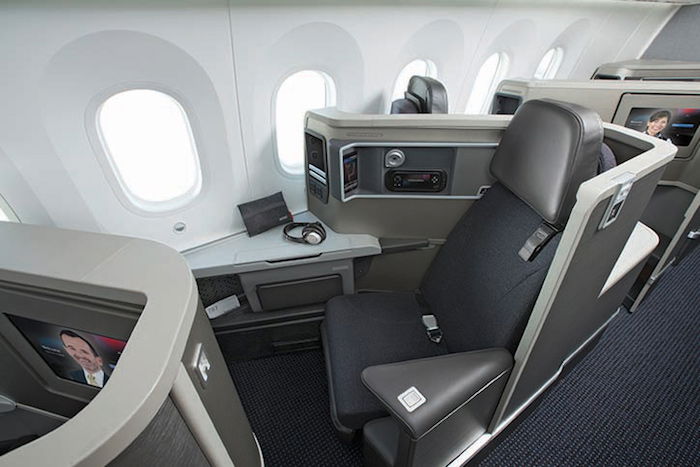 American's 787 business class
Bottom line
I'm starting to realize that I probably should redeem my systemwide upgrades for flights further in advance. On almost all flights some upgrades clear, even if it's just at the gate due to other passengers misconnecting. If you're actually the first person on the upgrade list, I think you'll rarely go wrong.
Still, there's something not fun about being on an upgrade waitlist for over eight months, and for that matter I don't actually usually plan my travels that far in advance. As a result, I usually end up booking fairly last minute and comparing a bunch of flights to see which gets me the best shot at an upgrade. That can be useful for flights to London, Sao Paulo, etc., where there are many frequencies per day. That's a lot less useful to Hong Kong, Sydney, or Auckland, though, where there's just one flight per day.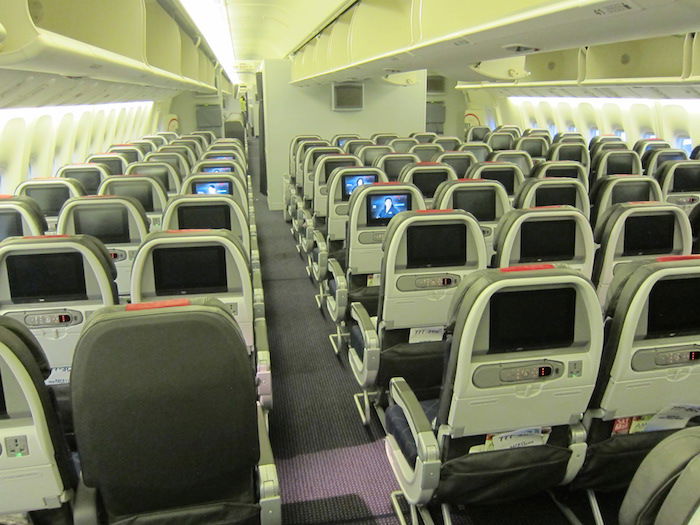 The thought of ending up in economy for 15 hours is no fun!
To fellow Executive Platinum members, what's your strategy for redeeming systemwide upgrades? Do you "blindly" put yourself on the upgrade waitlist as far in advance as possible, or book closer to departure and try to figure out which flight gives you the best odds based on how full it is?