---
Welcome to my next trip report, which recaps a trip that was more destination focused than my usual review trips. I wasn't just chasing a particular airline, but also a particular route. So in this post I'll be reviewing a couple of Marriott-branded hotels, Air Italy business class, Condor business class, and Air North economy.
Planning the trip
Andrew and I usually go on a trip every year, and this year the option seemed obvious. The planning for this trip started with one very intriguing flight — Condor's seasonal once weekly flight between Frankfurt and Whitehorse, located in Canada's Yukon. We were both fascinated by this flight.
On one hand I get why the route exists (a lot of German tourists like to go to Yukon), though that doesn't make it any less random-seeming. So we had booked that flight months in advance, and then the rest of the planning sort of just came together over time.
Booking flights
As is often the case for me, planning for this trip started backwards. At first we didn't know where in Europe we wanted to go, but rather we just knew we wanted to fly Condor from Frankfurt to Whitehorse. Condor often has reasonable business class fares, so we booked the following flight for $940 per person, which also happened to be Condor's last flight of the season to Whitehorse:
09/16 DE2426 Frankfurt to Whitehorse departing 4:00PM arriving 4:30PM [Business]
Condor is an Alaska Mileage Plan member, and Condor business class fares earn 200% elite qualifying miles and 300% redeemable miles (not including any elite bonuses), so I was earning a lot of miles for this flight.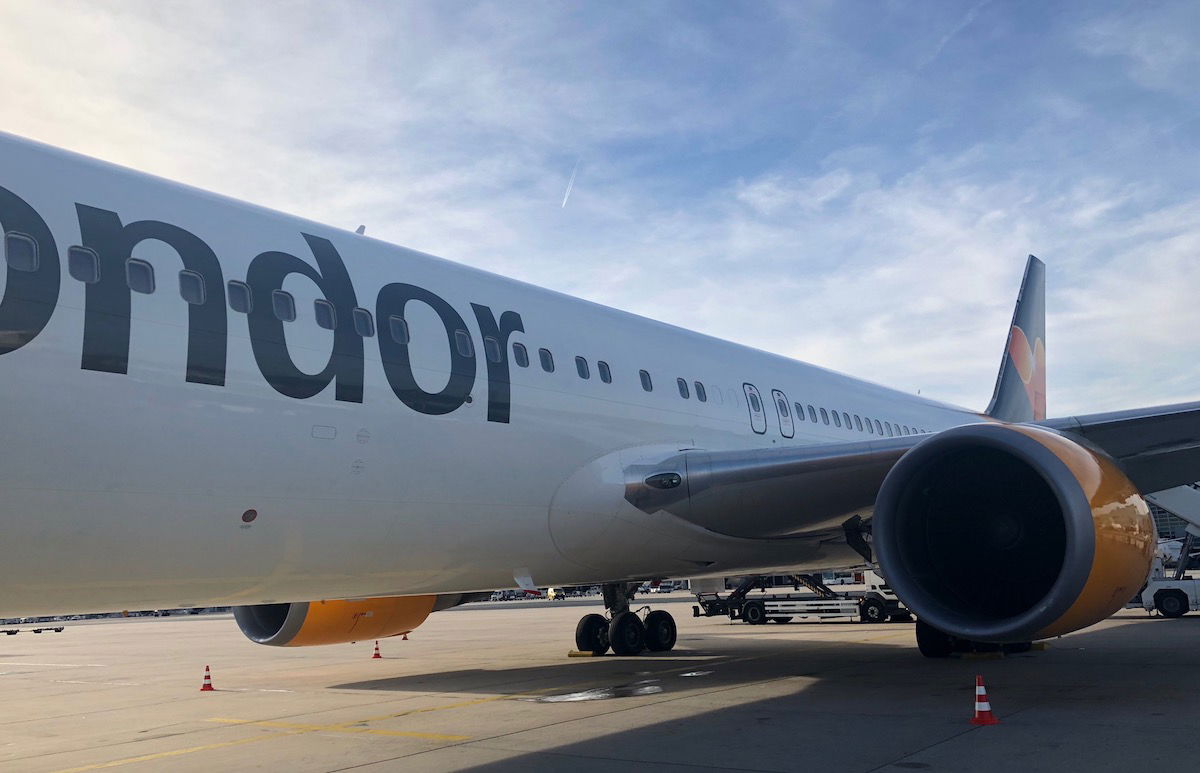 We knew we wanted to spend a couple of nights in Whitehorse, though we also both had commitments that week, so next we decided to book our flights from Whitehorse to a bigger Canadian gateway before returning to the US.
No, we didn't book Air Canada, even though they had business class award availability. Rather we booked Air North in economy. Air North is Yukon's airline, and they run a fascinating little operation. We booked the following flight for $168 per person:
09/18 4N505 Whitehorse to Vancouver departing 7:30AM arriving 9:45AM [Economy]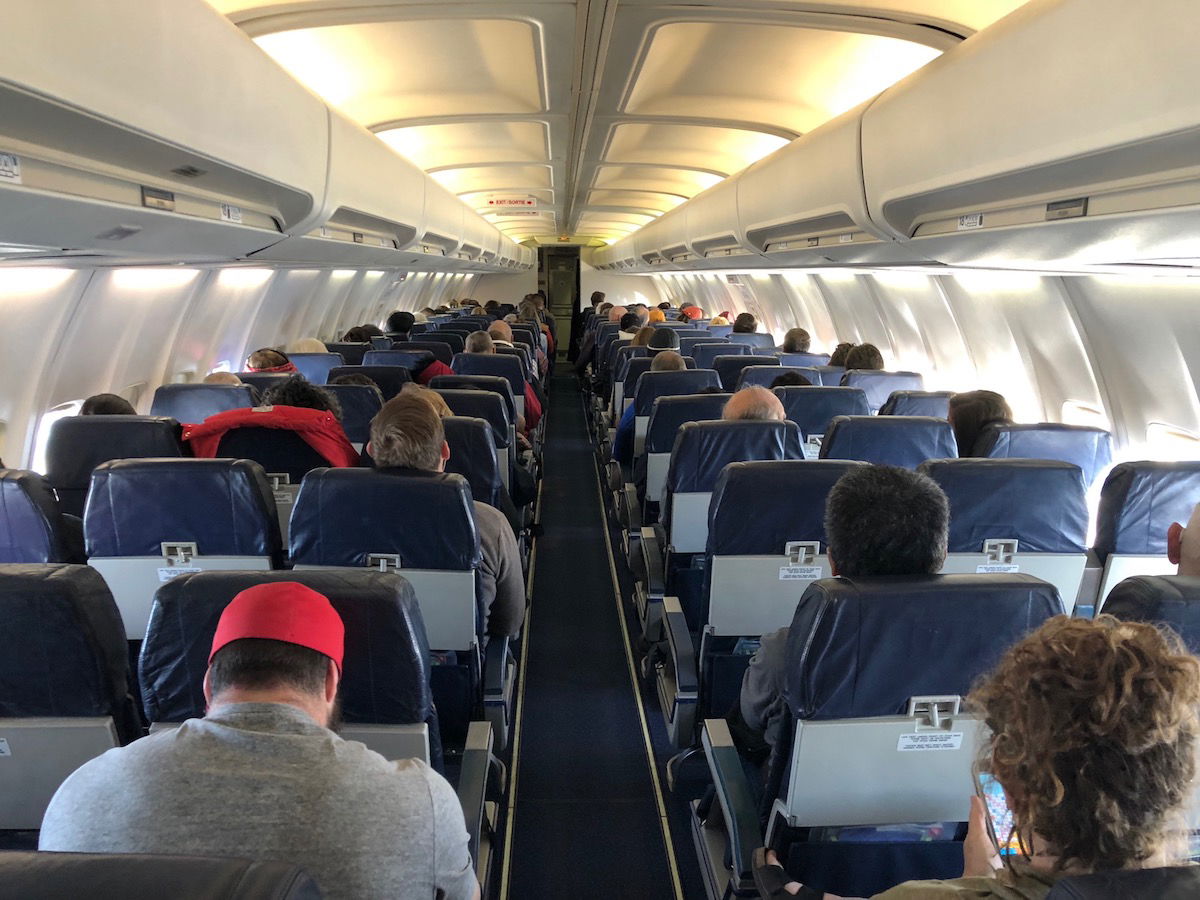 Then it came time to fly the outbound. Andrew is always gracious in letting us fly products that are new to me (for review purposes), and we both spent several weeks trying to find a new transatlantic award option that was decent. Eventually we found award availability on Air Italy, which is what Meridiana has rebranded as, after Qatar Airways' 49% investment.
The airline is a British Airways Executive Club partner, so we booked the following for 75,000 Avios plus $174 in taxes and carrier imposed surcharges per person (note that since then the surcharges on Air Italy have gone up for flights originating in the US):
09/12 IG902 New York to Milan departing 8:30PM arriving 10:35AM (+1 day) [Business]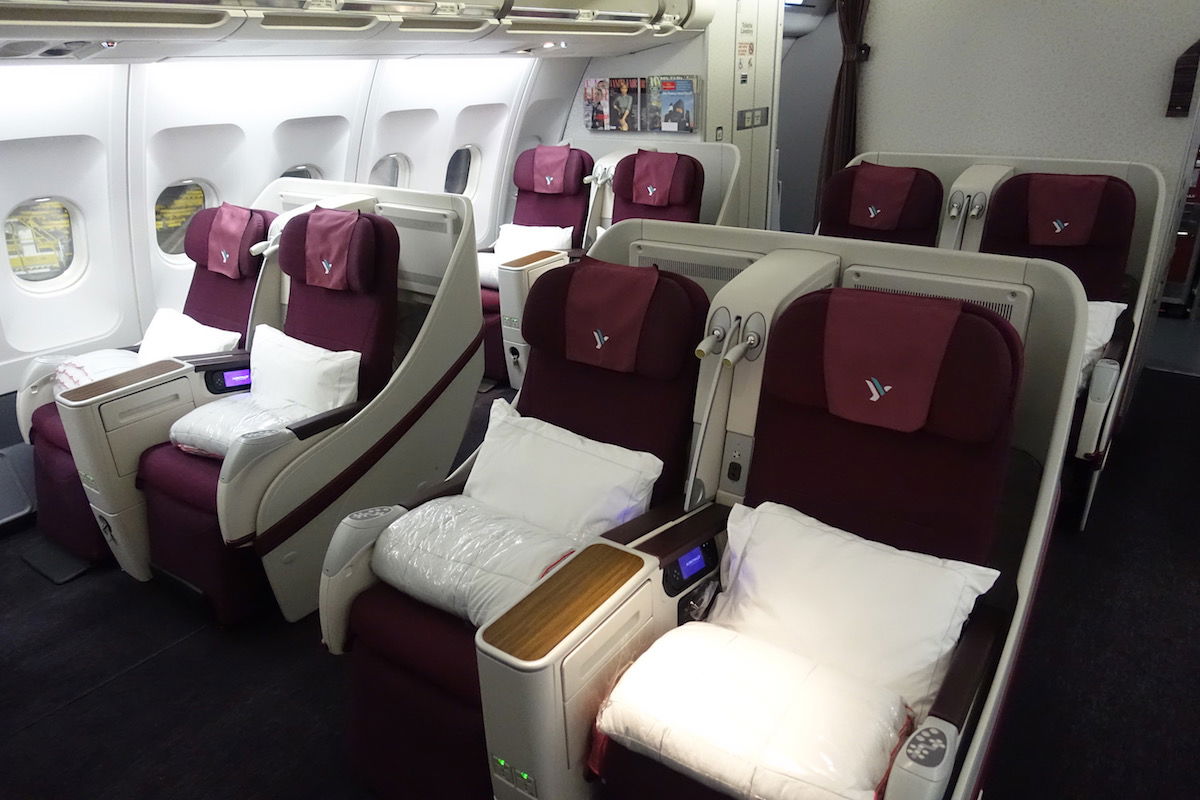 As you can see, we had three days in Europe, and we had both been to Milan before, so wanted to go somewhere new. The question became where we hadn't been but also where we could easily get to from Milan.
After spending many hours looking at options we decided on Minsk. Belavia, the national airline of Belarus, had a nonstop flight from Milan that was well timed, which we booked for $167 per person:
09/13 B2882 Milan to Minsk departing 12:50PM arriving 4:30PM [Economy]
Besides, who could resist a journey from Milan to Minsk? 😉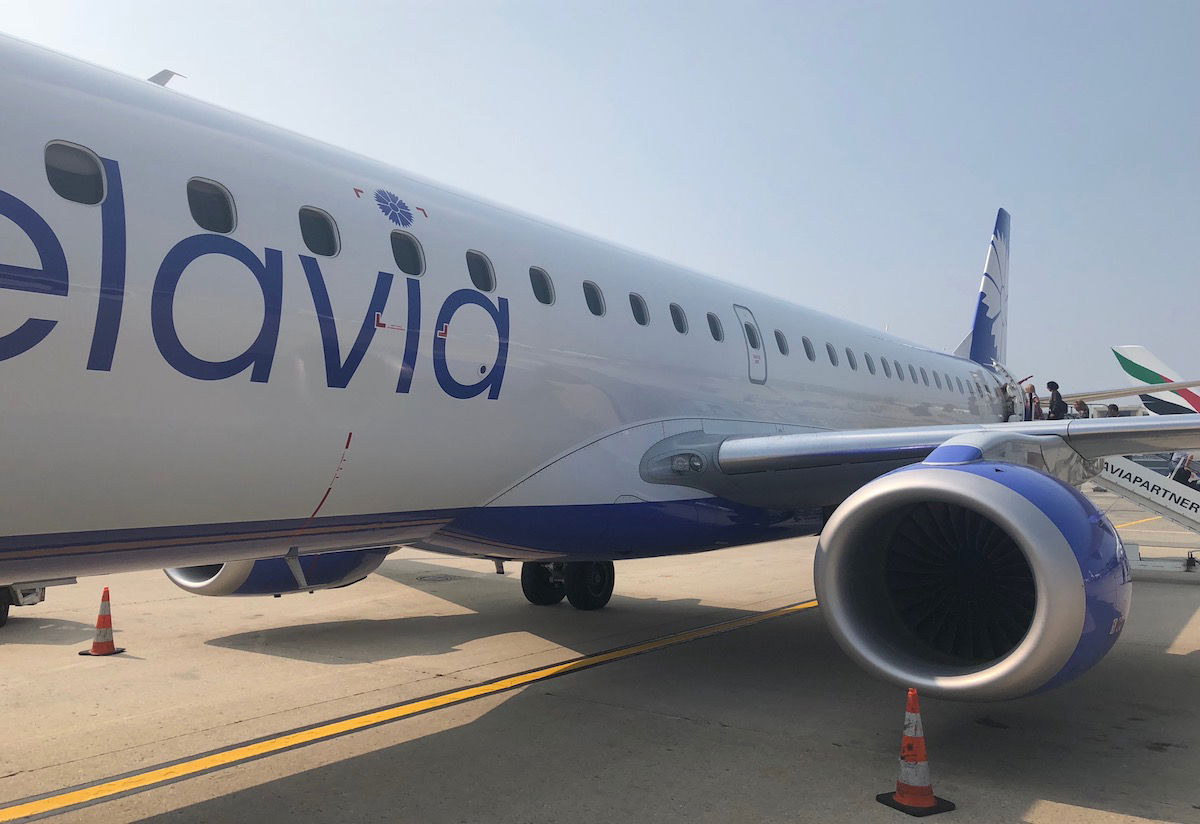 The last segment we had to book was from Minsk to Frankfurt, and this ended up being the most complicated part of planning the itinerary. Belavia had a flight to Frankfurt, though it arrived less than two hours before our flight to Whitehorse would depart.
That just seemed too risky to me, because if we were late we'd miss our connection, and this isn't just a once weekly flight, but this was the last flight of the season. So the convenience of a two hour connection was overshadowed by our concern over missing the connection.
So we decided to leave a buffer. I figured award availability would eventually open up on Lufthansa, so we waited… and waited… and waited.
It was only finally two days before departure that award seats opened, so we booked the following for 12,500 Avianca LifeMiles plus $62 in taxes and fees per person, leaving us with a night in Frankfurt:
09/15 LH1487 Minsk to Frankfurt departing 2:10PM arriving 3:35PM [Economy]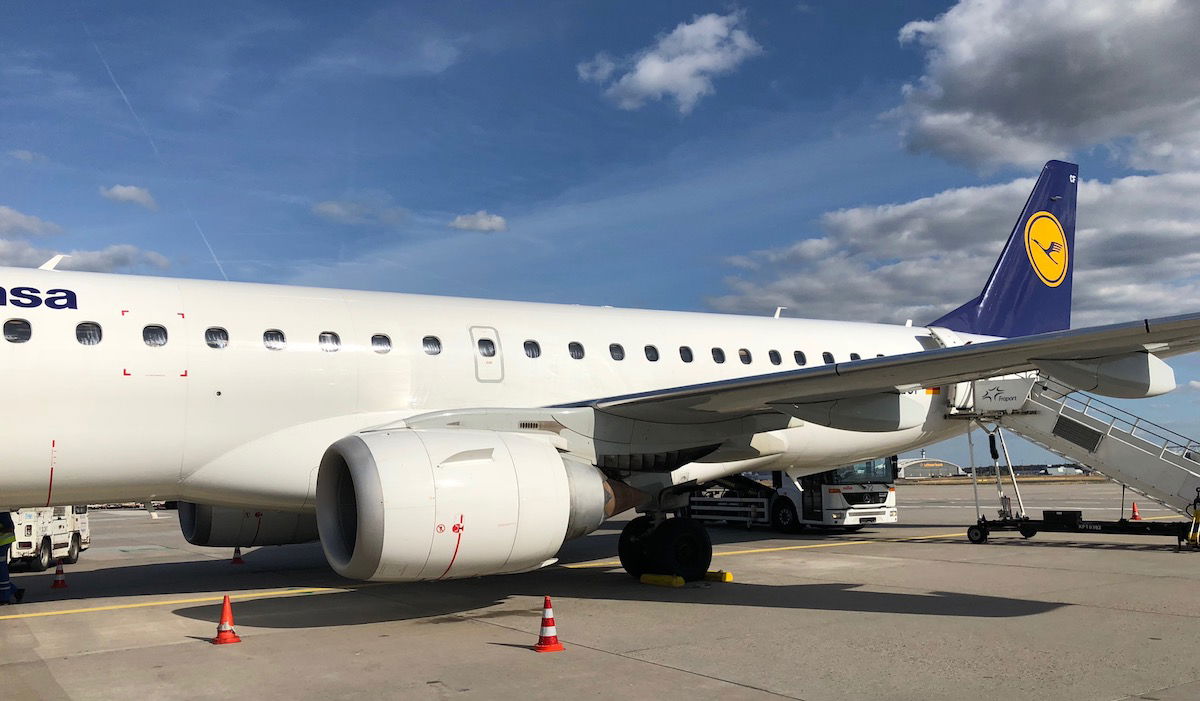 In the end, our routing looked as follows: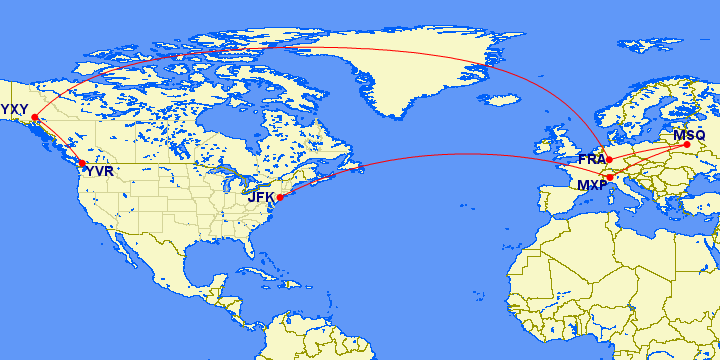 Booking hotels
For this trip we had:
Two nights in Minsk
One night in Frankfurt
Two nights in Whitehorse
I'm primarily a Marriott/Starwood and Hyatt loyalist, so in Minsk that narrowed down our options to the Marriott or Renaissance. I had heard from some that the Renaissance has a better location, so we booked that. The rate was about 100USD per night.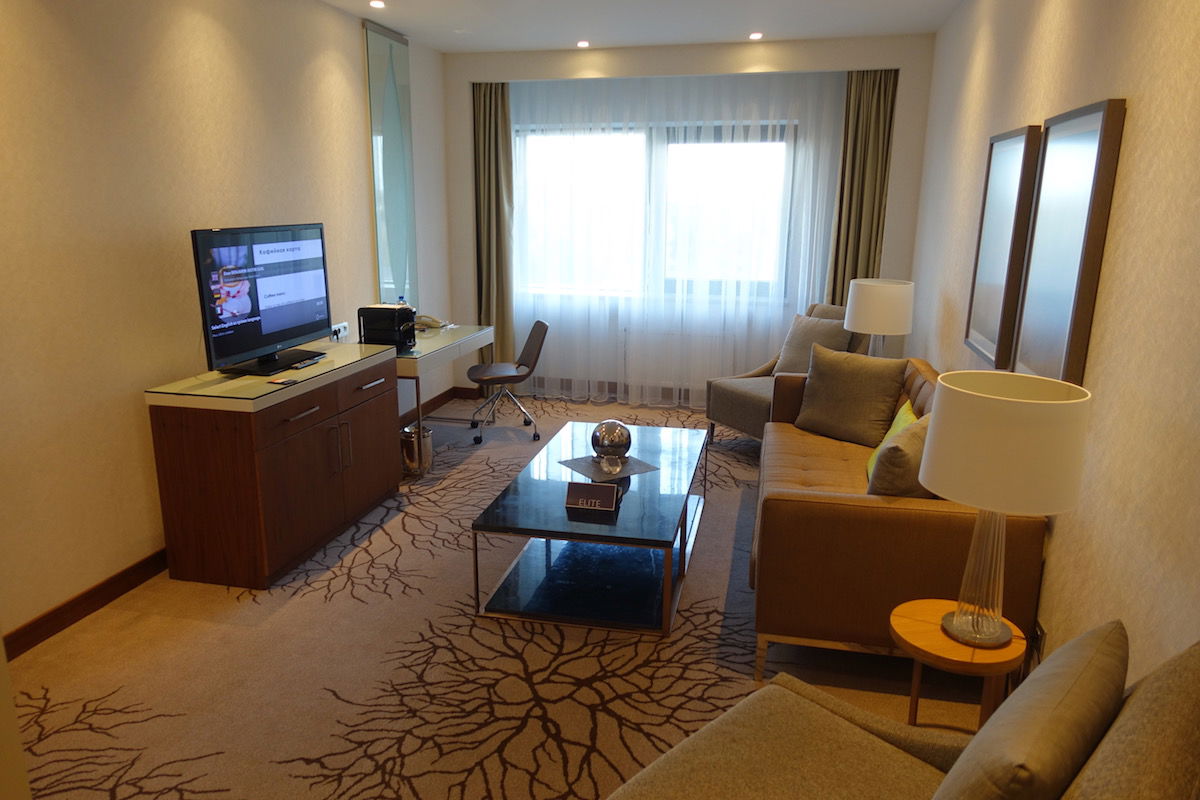 Then in Frankfurt I wanted to try something new, though over the years I've tried most of the major chain options. I hadn't yet stayed at the Marriott, which didn't look particularly nice to me, but I figured a one night stopover was ideal for testing it out. The paid rate was 160USD.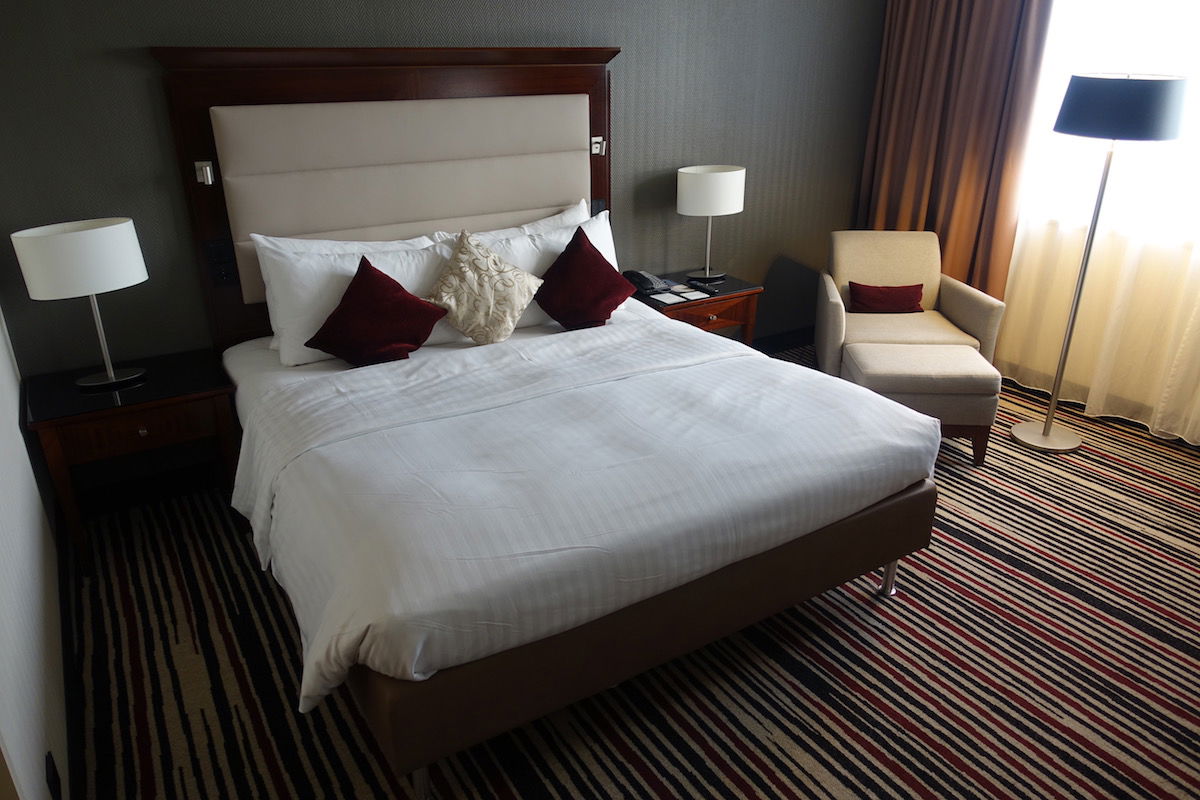 Lastly Whitehorse has fairly limited accommodations. The best hotel in town is the Best Western Gold Rush Inn, and that was sold out for our dates. So Andrew ended up booking us an Airbnb, which was awesome. This was only my second time ever staying at an Airbnb.
Bottom line
It's not often you'll visit Minsk and Whitehorse on the same trip, so I was quite pleased with how this turned out. Andrew is a great travel companion, and our friend Toby even joined us for a couple of days in Minsk, so it was a fun trip.
I'll be skipping a few installments in this trip report:
I feel like there's not much to say about Lufthansa economy within Europe
I don't know what exactly the correct protocol is for reviewing Airbnbs, but I'm thinking it's probably not acceptable to post pictures of someone's house, so I won't be reviewing that (from any readers who are regular Airbnb guests or hosts, I'm actually curious your take on this)
Thanks so much for reading!