A few days ago Ben wrote about some business class experiences he'd like to review. I've been just as fascinated by Condor's route from Frankfurt to the Yukon as he is – so I sent him a text asking, "When are we going to Whitehorse?" Long story short, we're planning a trip! (After all, who could say nay to a place with a name like Whitehorse?) 😉
Canada's sparsely populated federal territories (Yukon, Northwest Territories and Nunavut) look beautiful, and I've always wanted to make my way up there. But I can't imagine going all the way to Whitehorse without flying on the city's hometown airline, Air North. Ever heard of it?
They have a reputation for being an especially beloved airline. Their website may not have the unnecessary complexity bells and whistles of aa.com, but it has lots of personality. Their News section, for example, contains archives going back several years, including some adorable April Fool's releases – recent ones include announcing the acquisition of an A380 featuring a gambling hall, puppy pen, and hourly yoga classes; and promoting a new route from Whitehorse to Amritsar, India. They also have a YouTube channel, with videos that range from adorable to slightly cringeworthy.
Their route network covers several cities in western Canada, including 737 service to Vancouver, Calgary, and Edmonton. They even fly as far as Ottawa. But what I'm most interested in is their service within the Yukon – they fly to Old Crow, population 221, and to Dawson City, the second most populous municipality in the territory after Whitehorse (with about 1,400 people and about 25,000 people, respectively).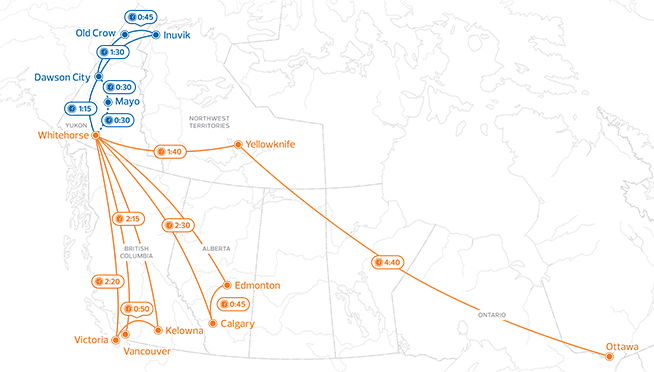 By the way, one of Dawson's claims to fame is the "Sourtoe Cocktail" served at its Downtown Hotel – a drink that contains a shot of whiskey and a mummified human toe. I generally prefer my adult beverages when they don't contain actual adults, but to each his own.
Flights to Dawson City on Air North are operated by ATR 42 turboprops and by Hawker Siddeley 748s. The HS 748 is a British turboprop that was produced from the early 1960s to the late 80s, and there aren't many still in commercial service (Air North has a few, and many of the remaining examples also fly for small Canadian airlines).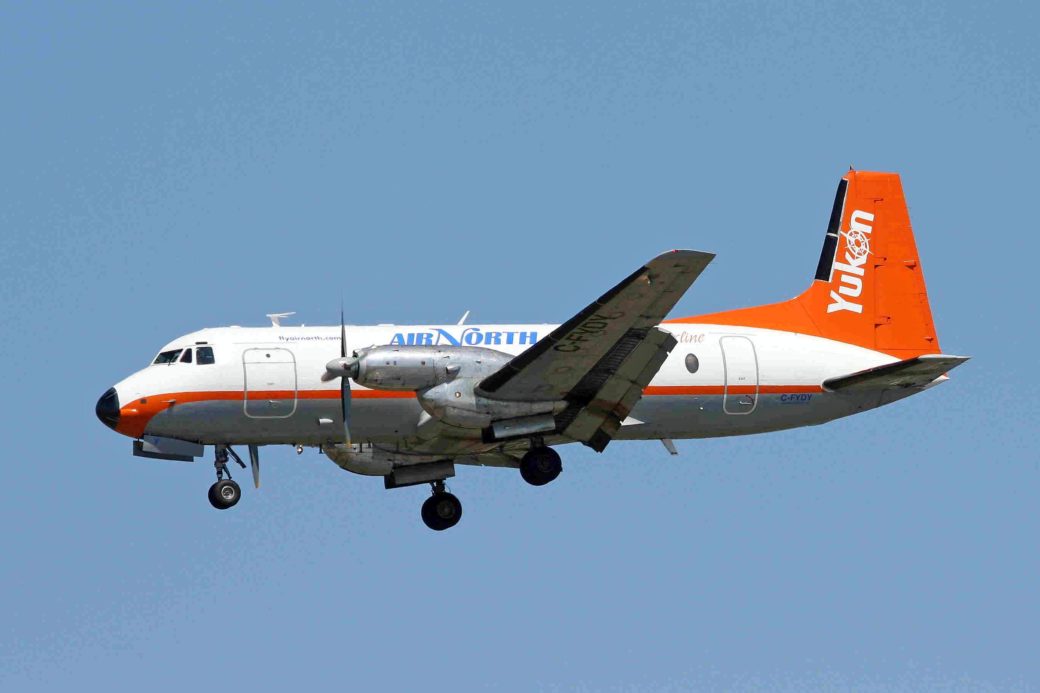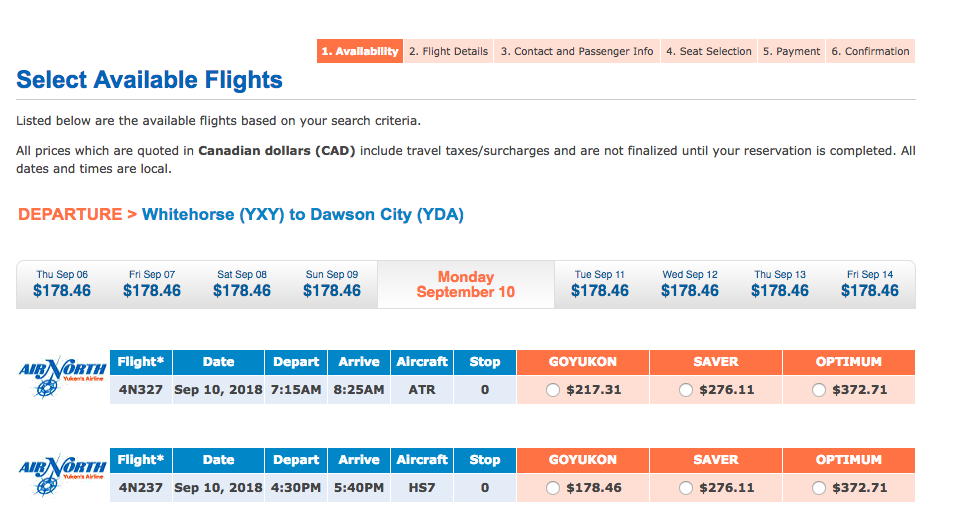 I would absolutely love to try that Whitehorse to Dawson City flight a 748. (The only "748" I've flown on in the past was a Boeing 747-8.) Here's hoping we can fit it into our itinerary!
Does anyone have experience with Air North, or are there any other towns in the Yukon that are must sees?