My gosh, this has been a fun couple of days. On Sunday evening we flew from Frankfurt to Whitehorse on Condor. This blog is all about points and the journey portion of travel, so obviously my quick trip to Whitehorse was motivated by Condor's intriguing seasonal, once weekly flight between the two markets.
I didn't know much about Whitehorse or the Yukon before learning about Condor's flight there, but the more research I did, the more fascinating I found it.
Unfortunately we only had the chance to spend one full day there. We landed late Sunday evening, and we flew out this morning. That's because Andrew has to return to work and I have a big week coming up. Furthermore, yesterday was a Monday and I still "worked," so in reality we didn't even have the entire day to explore.
Still, I wanted to share my thoughts about our brief time in Whitehorse. In no particular order:
Whitehorse is much more developed than I was expecting
I don't know exactly what I was expecting, but I didn't think Whitehorse would be especially developed. The city has a population of about 25,000 people, so it's a small city, but not tiny.
So I was surprised to find just how developed the city was. Whitehorse had at least three Starbucks locations, at least three Tim Hortons, a Walmart, and most major international chains.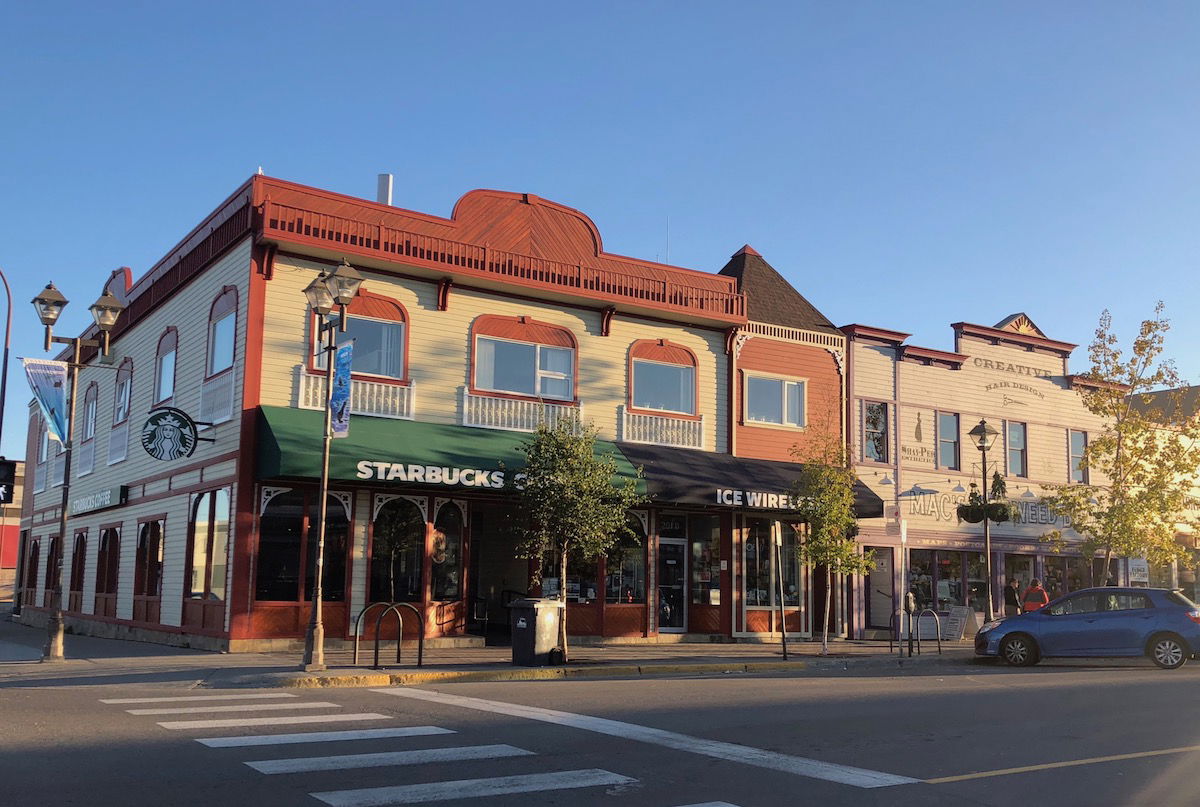 Despite more businesses seemingly being major chains than local, I still found the town to be really cute.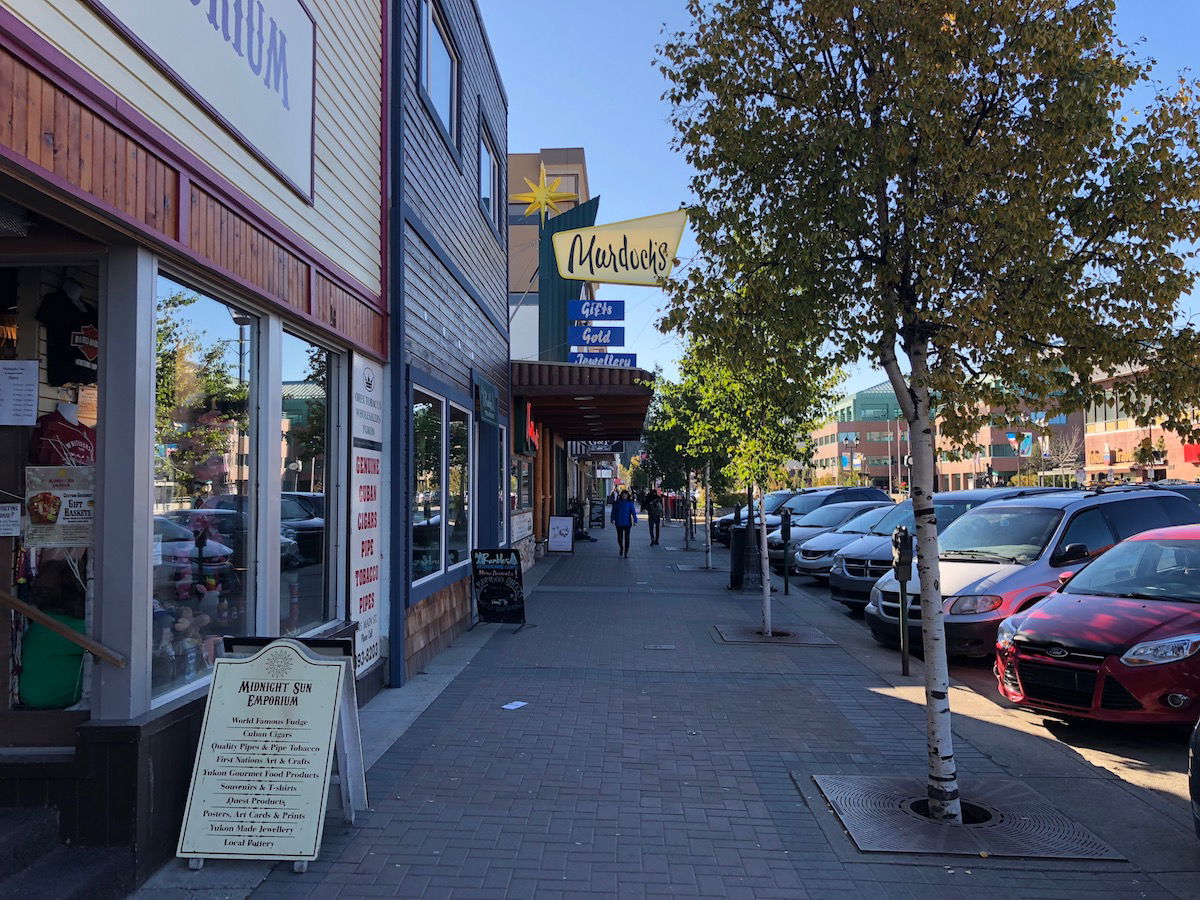 The Yukon is beautiful
This isn't much of a surprise, but my gosh, the scenery around Whitehorse was so beautiful. I couldn't get over it, and wish I had a lot more time to spend here.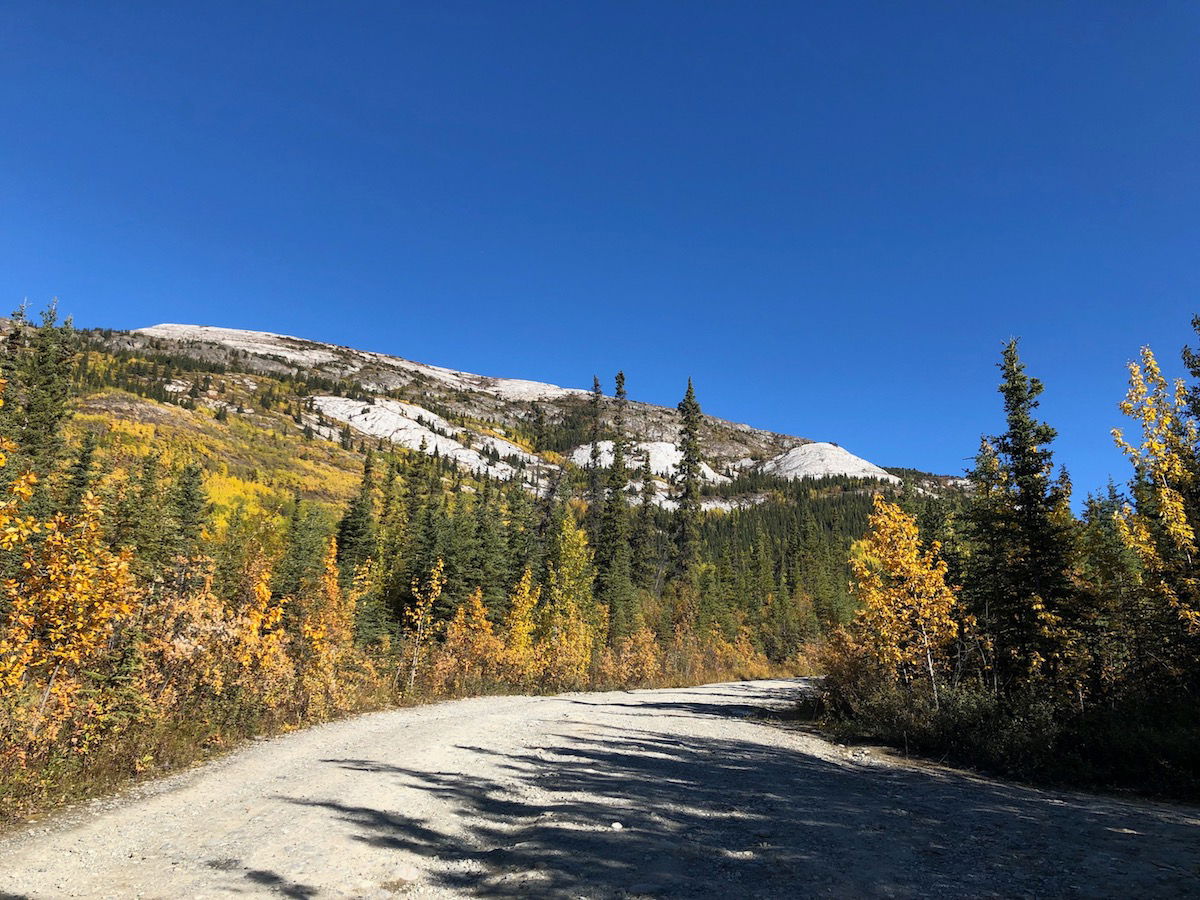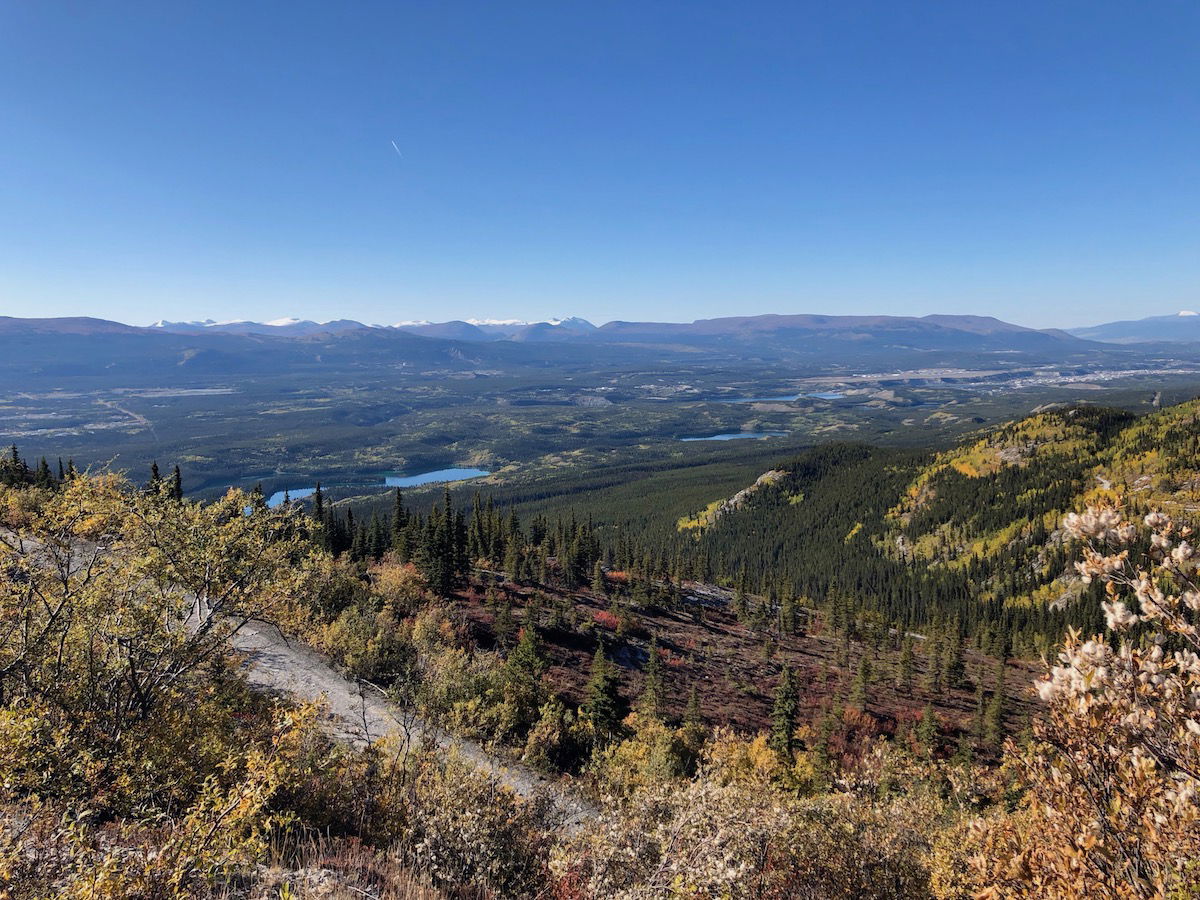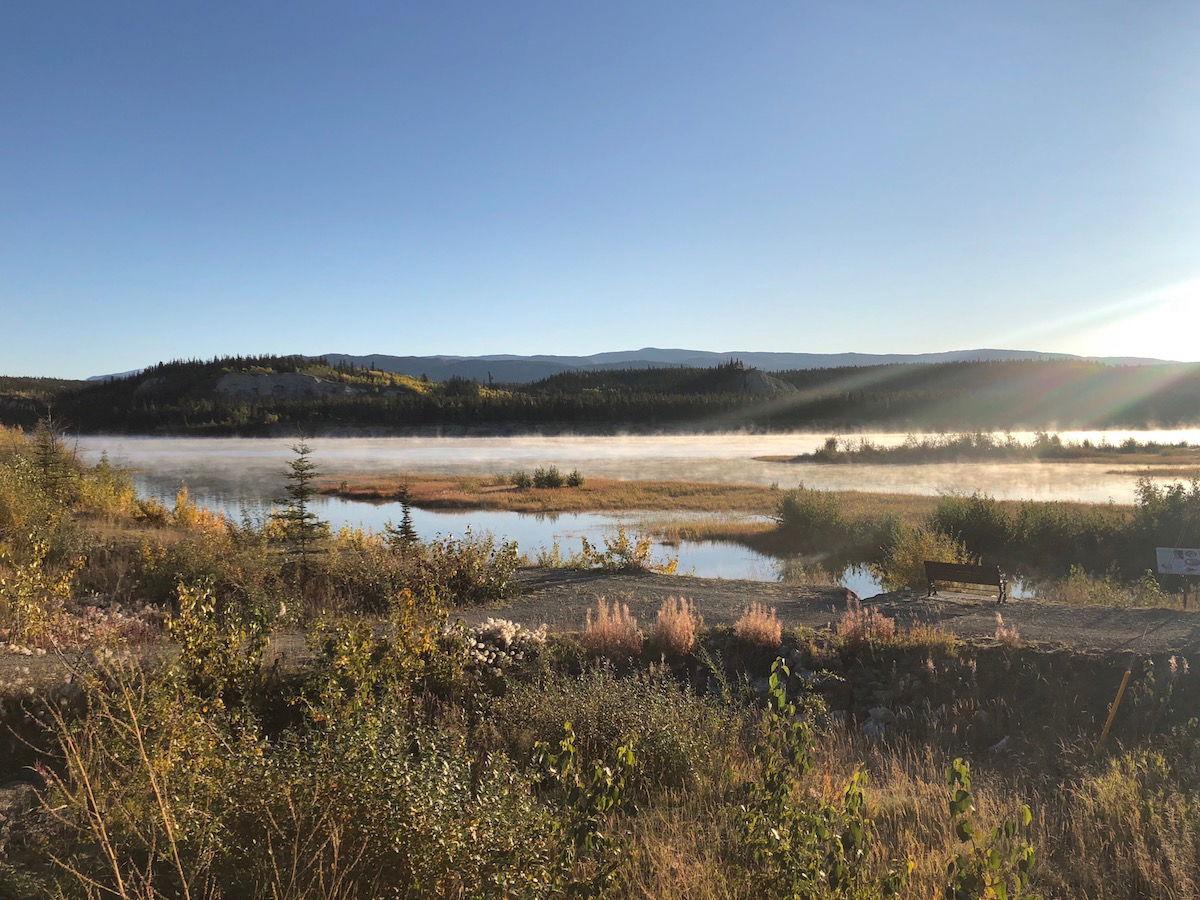 Dog ATVing was fun
Andrew will write a separate post about this, but one of the cool things we did is meet a bunch of sled dogs. I'm sure shortly someone will be around to say that's cruel, and as an animal lover I had concerns as well. However, after having seen how they treat the dogs and how much fun they have, I felt really good about it. Andrew will address that in greater detail.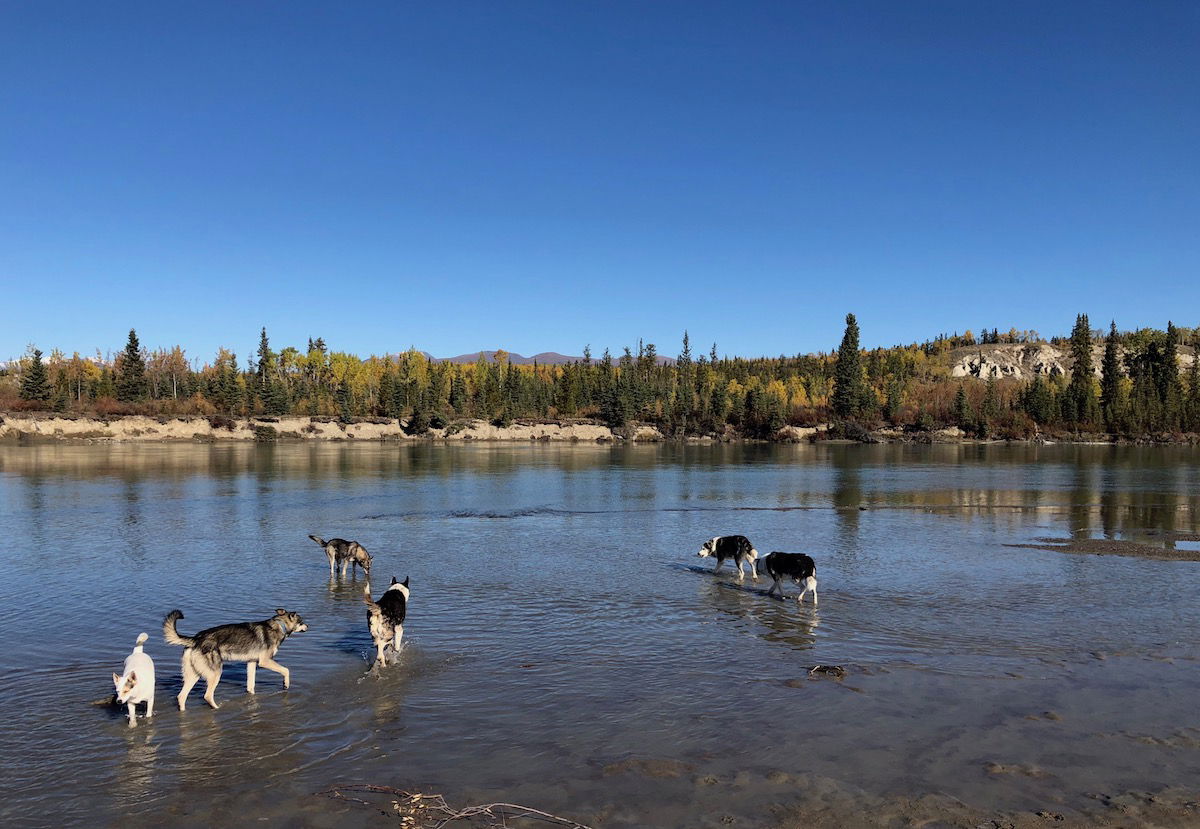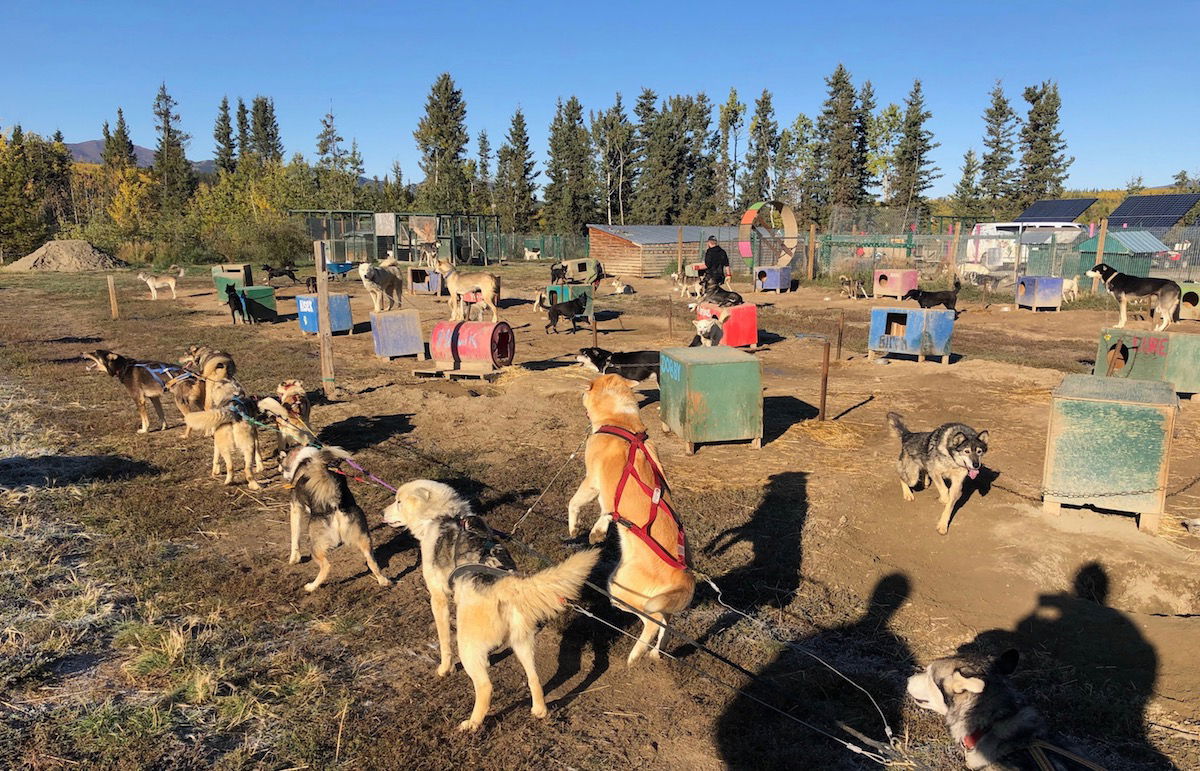 I'd love to go road-tripping from Whitehorse
It seems that many tourists coming to Whitehorse rent an RV and then drive all around the region, and I'm sad I didn't have more time to do that. Not only is the landscape beautiful, but Alaska is just a 2-3 hour drive away, so it could be fun to drive between Whitehorse and Skagway (and beyond).
We almost saw the Northern Lights
In all my travels I've never seen the Northern Lights. They intrigue me to no end, though I still haven't seen them. Maybe I just wasn't meant to, because I generally hate cold weather, and also hate staying up late.
Whitehorse had cold weather, that's for sure (those temperatures are Fahrenheit).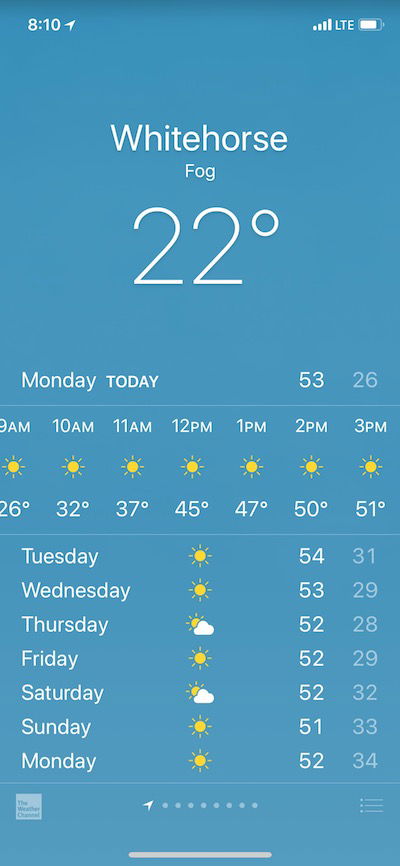 So we downloaded an app that's supposed to show you the odds of seeing the Northern Lights, and it looked like our odds were really good.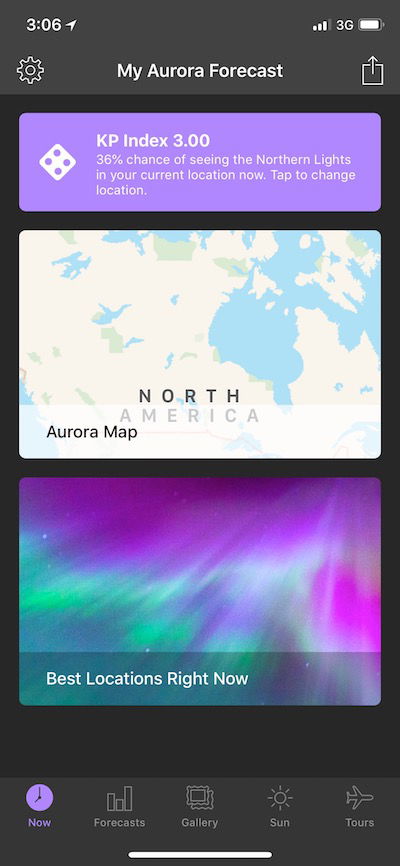 Below is what the app indicated the aurora map looked like at 3AM.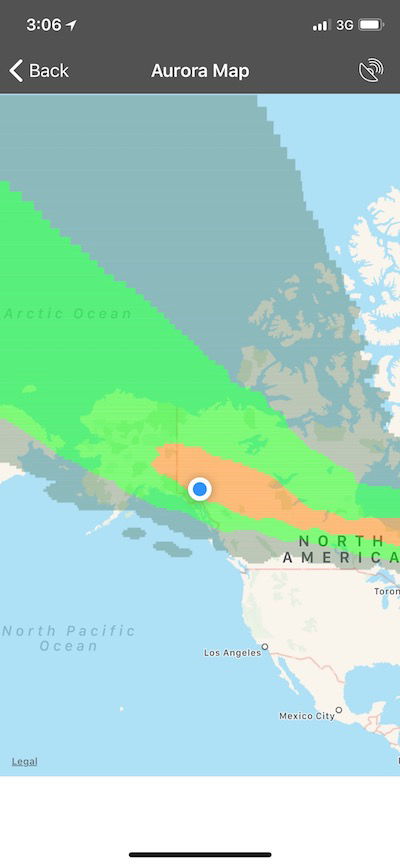 While I was up then, unfortunately we just couldn't get it together and make it work. There was too much light near where we were staying, and we were both tired. Oops. I now really want to plan a trip to see the Northern Lights, though.
So many Filipinos!
I'm always intrigued when the people at a destination aren't what I was expecting. For example, I remember in Svalbard (the world's northernmost city) being surprised by how many Filipino and Thai people were living there.
My expectation with Whitehorse was that it would mostly be people who had lived there for many generations. To my surprise, there were tons of Filipinos. Based on what I was told it's not that they've been here for many generations, and it's also not that they're on short term work permits.
Rather the reason is apparently because it's easier to get a visa to live in a city like Whitehorse given the number of available jobs, so a lot of them choose to move there. Then when they see how beautiful it is, they choose to stay.
Canada is an amazing destination
While our time here was limited, this reinforced to me what an incredible country we have just to the North. And I say that as someone who hates cold weather. I now really, really want to take some of those flights I wrote about a while ago to the Canadian arctic. I just need to bundle up. A lot.
Bottom line
While we only had a full day in Whitehorse, I was so impressed. What a cool and surprisingly developed city with some incredible surroundings. I can see why so many people flock to the Yukon and take road trips, either entirely within Canada, or also continuing to Alaska.
I also now need to plan a proper trip to see the Northern Lights.