Just a few weeks ago I visited both Tallinn and Riga, and I shared my thoughts on the cities in previous posts. Both cities exceeded my expectations, and delighted me.
I've just spent the past couple of days in Minsk, Belarus. As you might remember, we were trying to decide between visiting Minsk and Vilnius for this trip, and opinions were pretty split as to which city was more worth visiting. Since we decided on Minsk, I hope to check out Vilnius soon.
So, what did I make of Minsk?
What I was expecting of Minsk
Maybe it first makes sense to share my expectations of Minsk. Based on what people had told me, my expectation was that Minsk would be a blast from the past, and that it would look like what you may have expected several decades ago.
Belarus is also often referred to as Europe's last dictatorship. Furthermore, for a long time it was tough to go there as a tourist, as it's not too long ago that they opened it up as a visa free destination for many nationalities.
So based on that, my expectation was that Minsk would look like a city from decades ago with nothing but Soviet architecture, old cars, lots of military officers everywhere with big hats, and people who weren't friendly. I expected that I'd find it fascinating but not actually to be a pleasant place.
That's of course an over simplification, but I'm trying to phrase it this simply in hopes of painting a picture of roughly what I was expecting.
What Minsk was really like
Minsk was so much more modern than I was expecting, the people were friendlier than I was expecting, and all around the city just seemed more pleasant than I was expecting.
Yes, there was some architecture along the lines of what I was expecting, but way less than I was anticipating.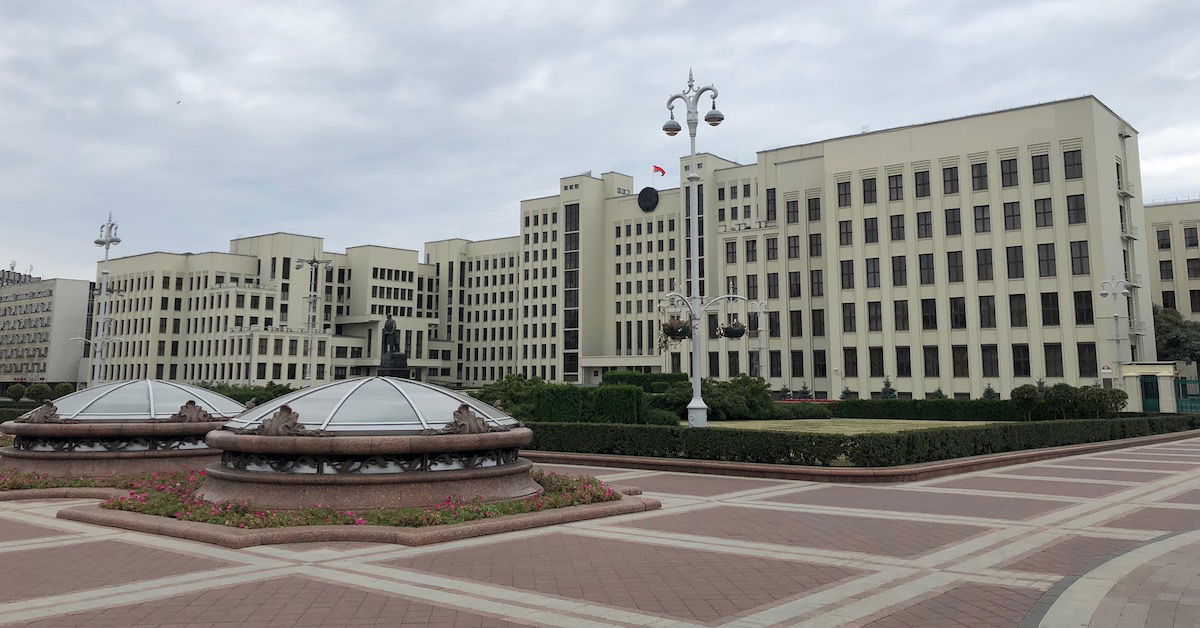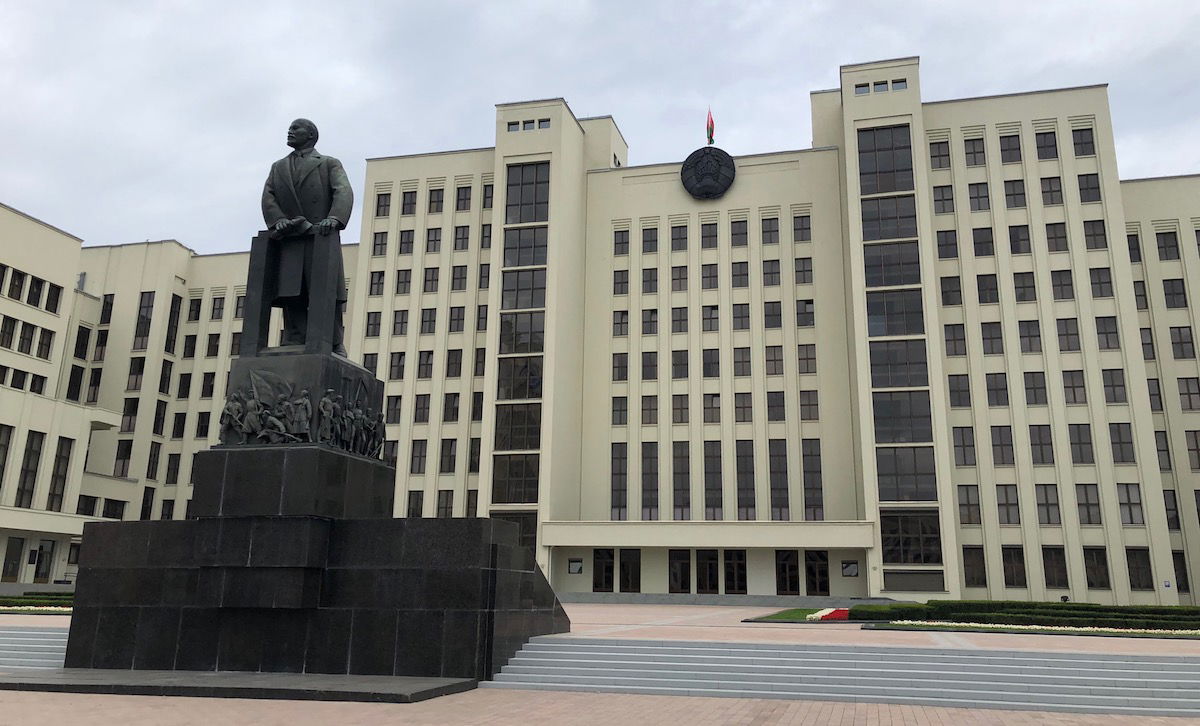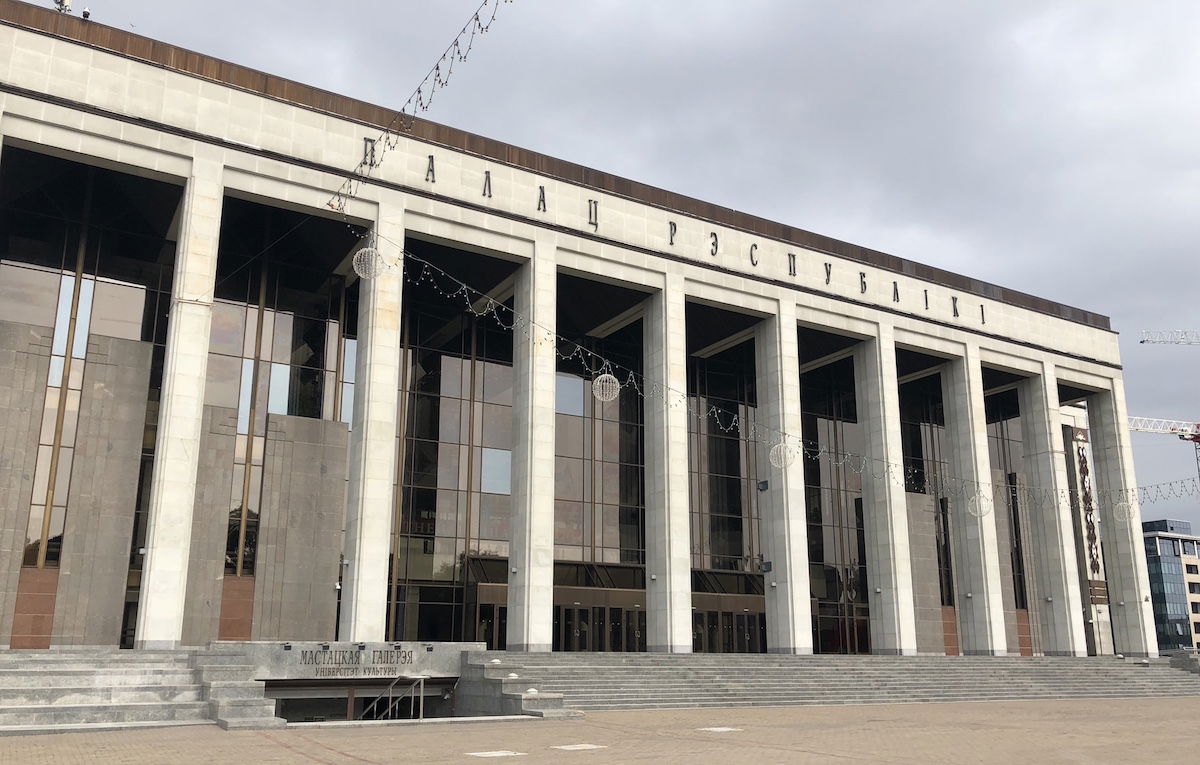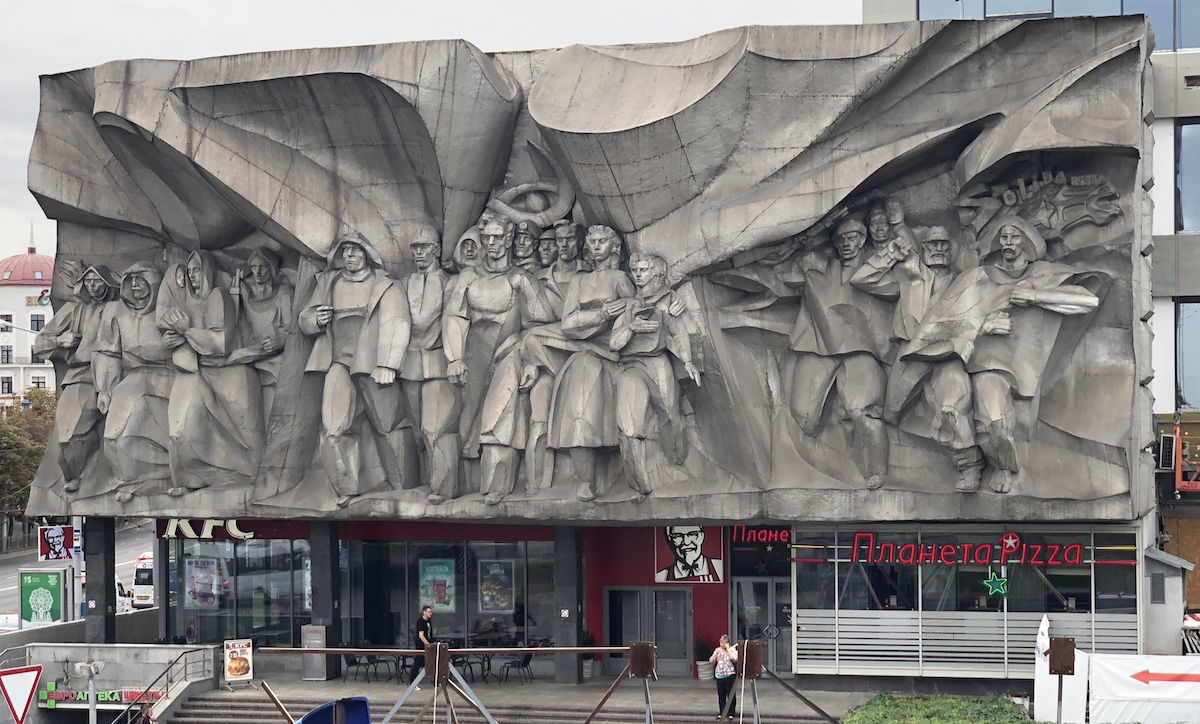 The subway stations were beautiful, which I was expecting.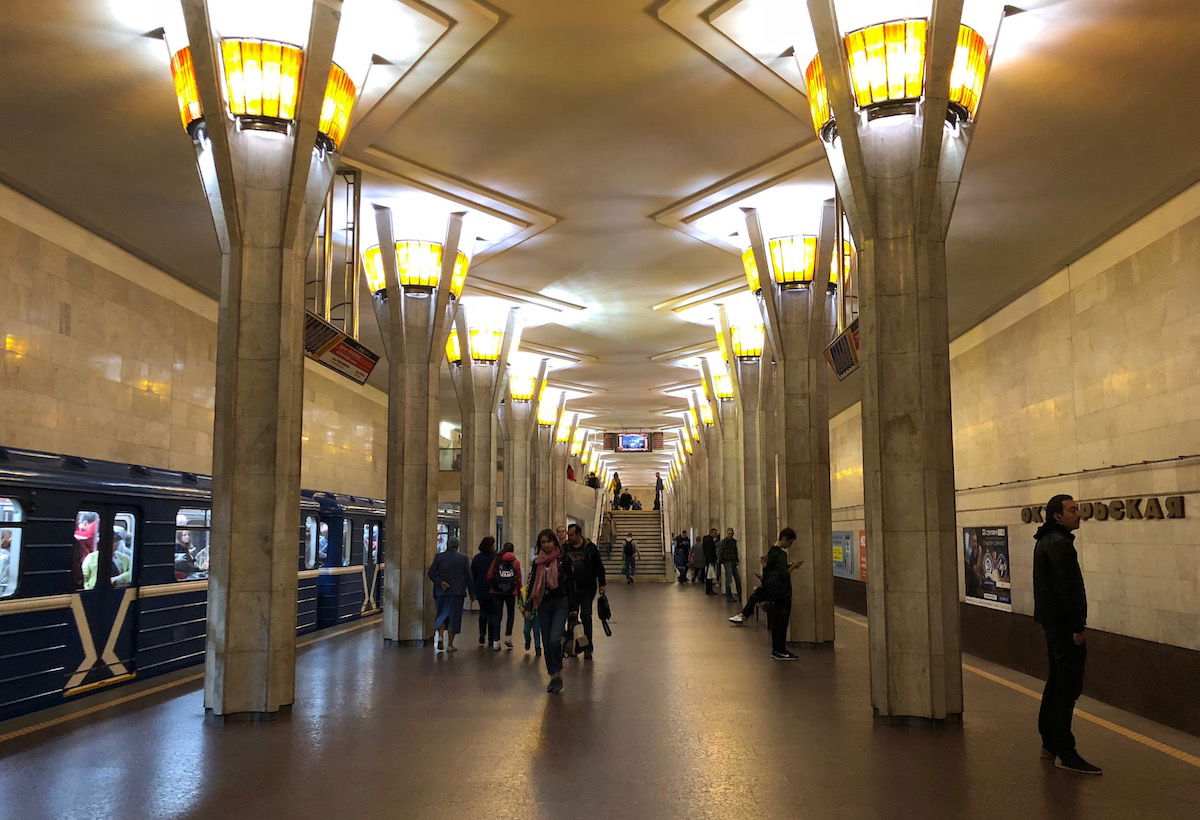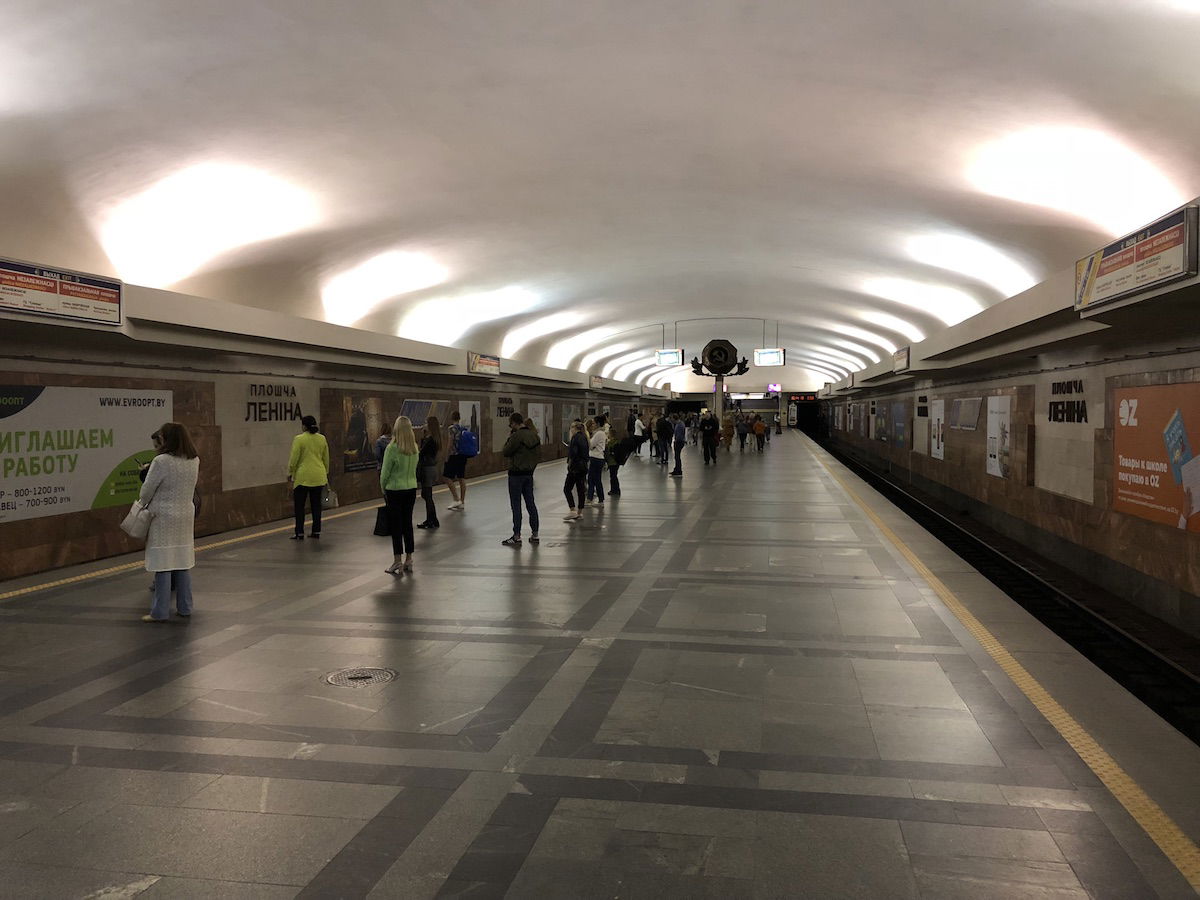 There were a good number of statues and monuments.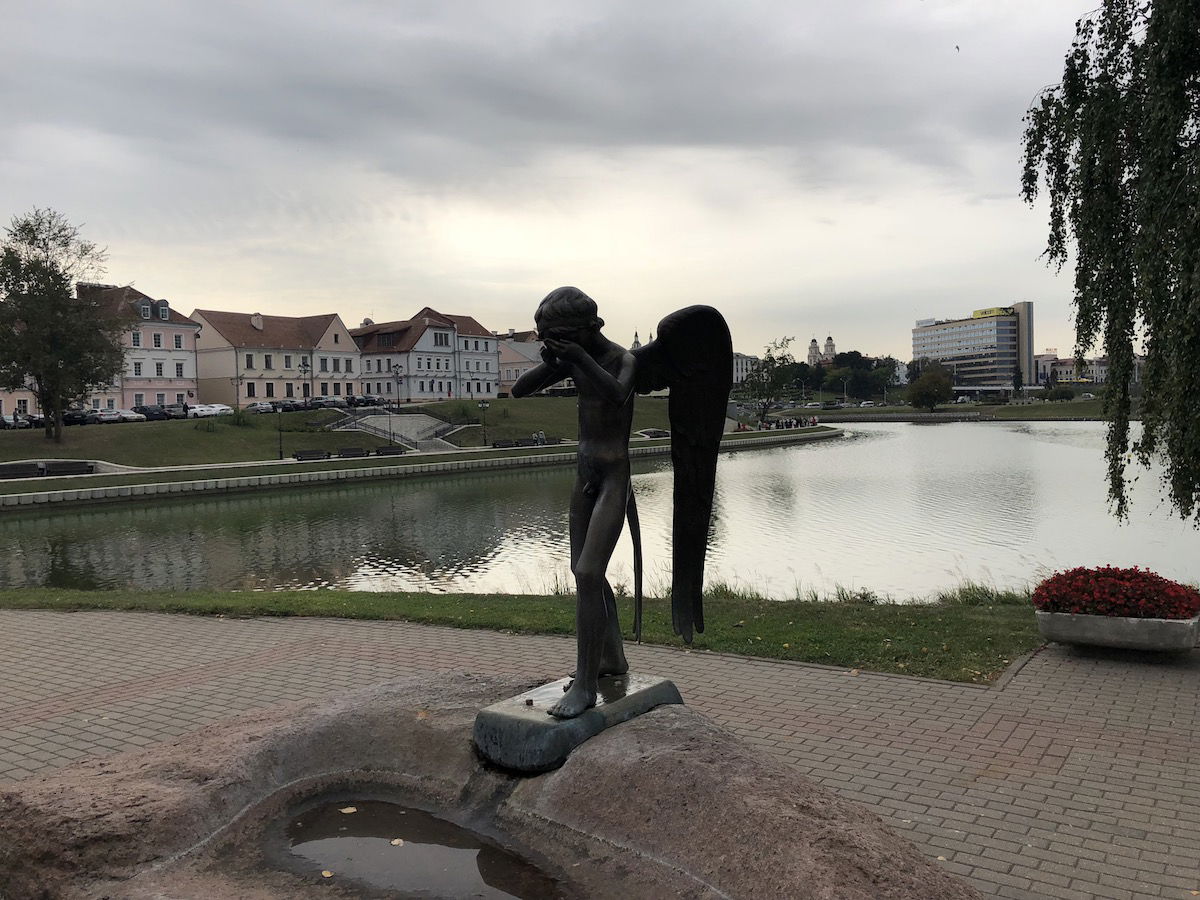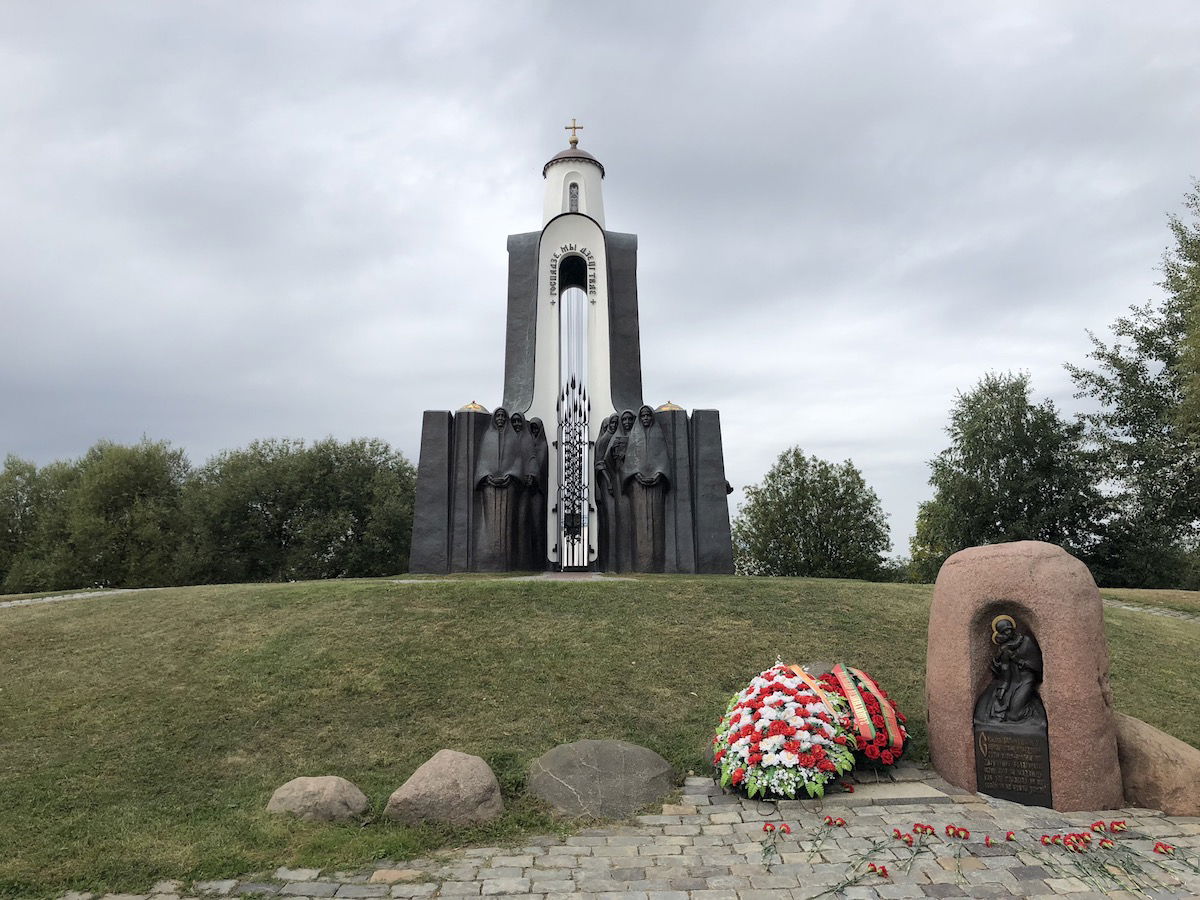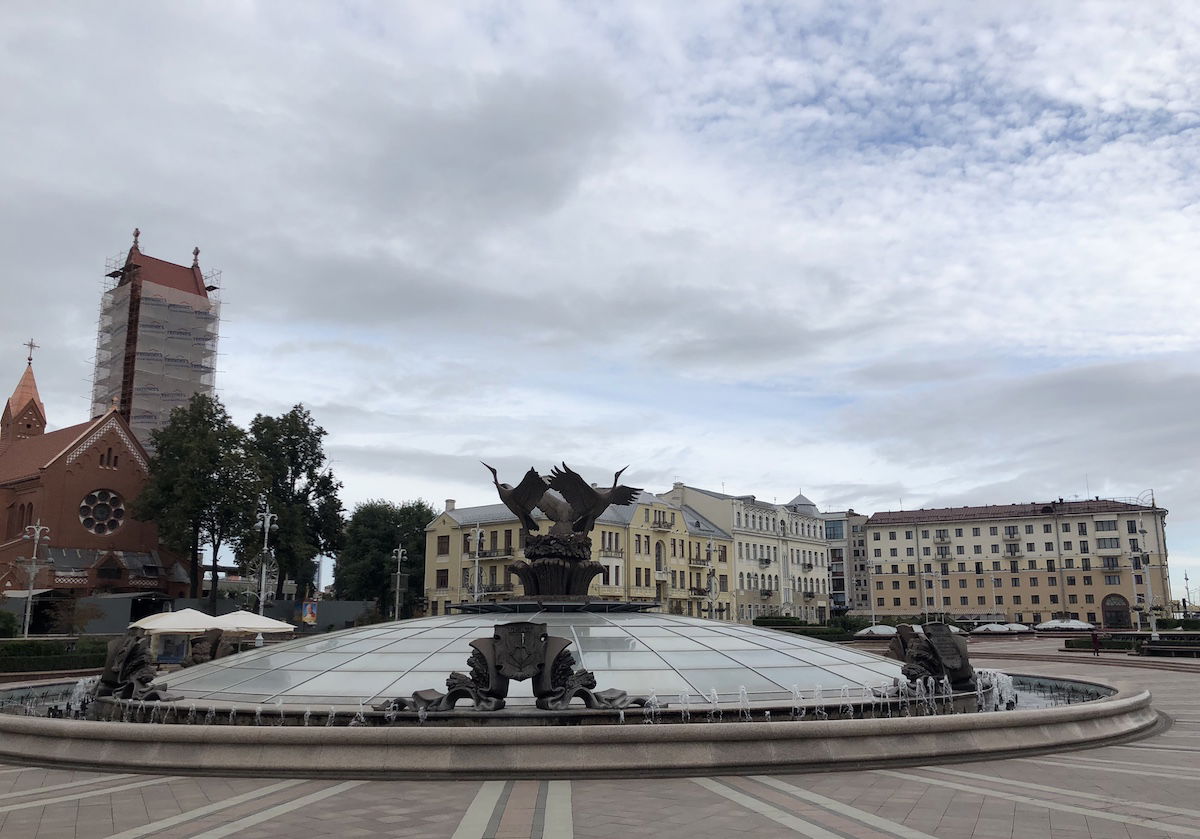 But then the city also had a beautiful setting, with lakes and tons of greenery.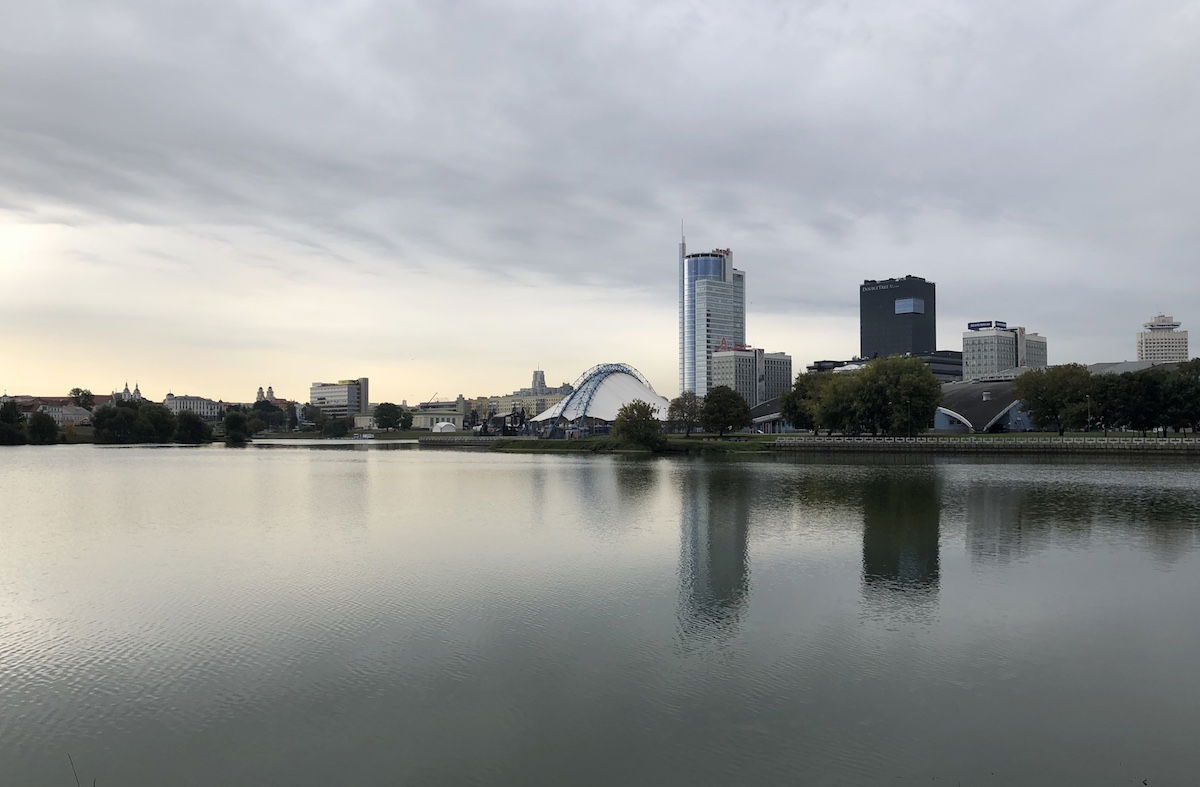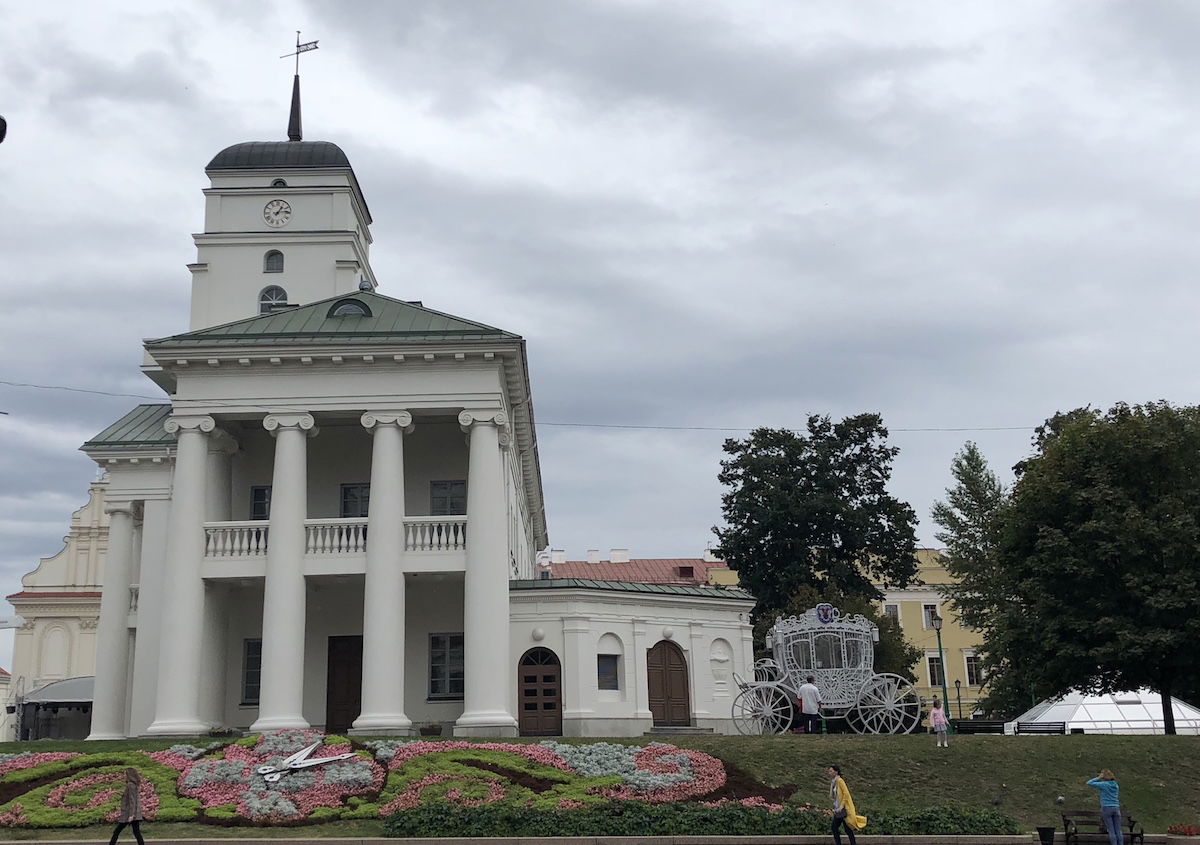 The city also had a modern, charming side, with lots of cafes and restaurants, and even some beautiful malls.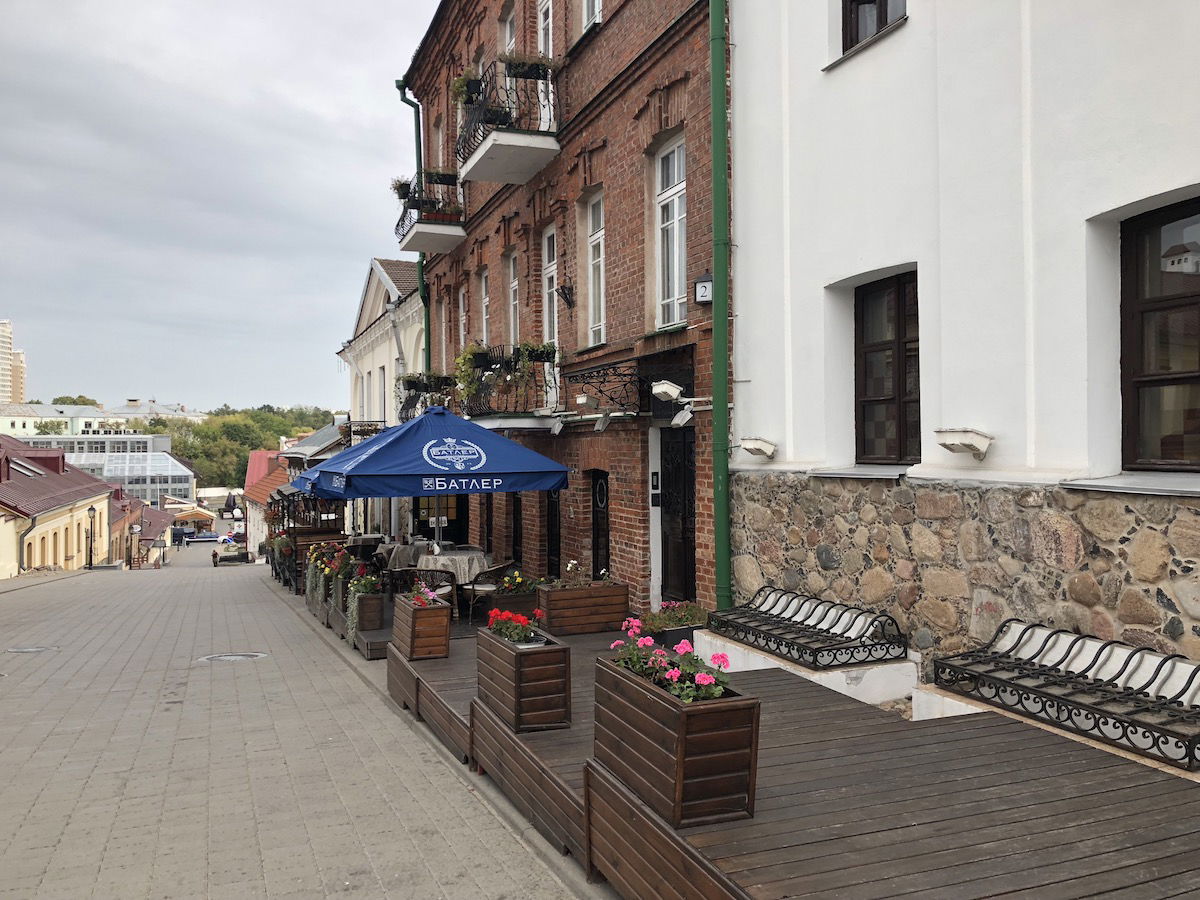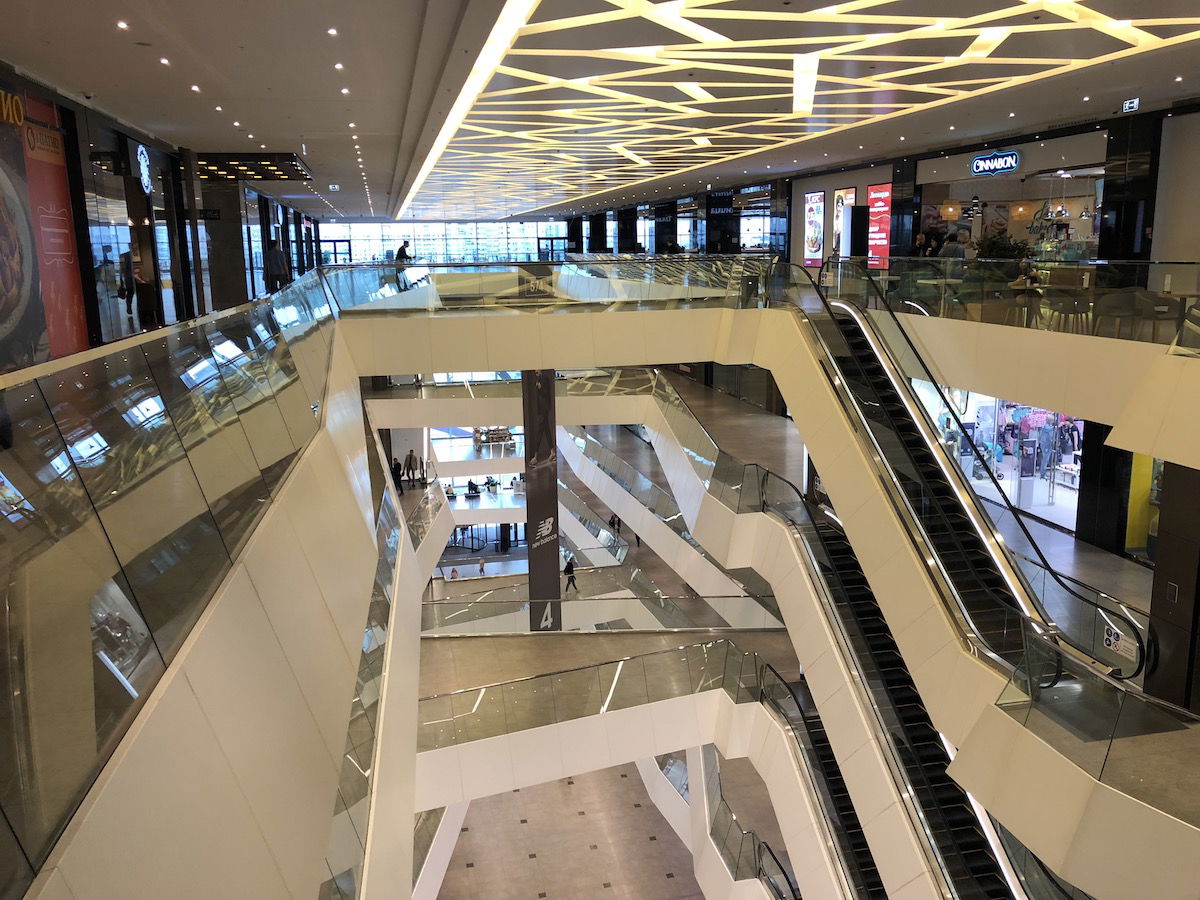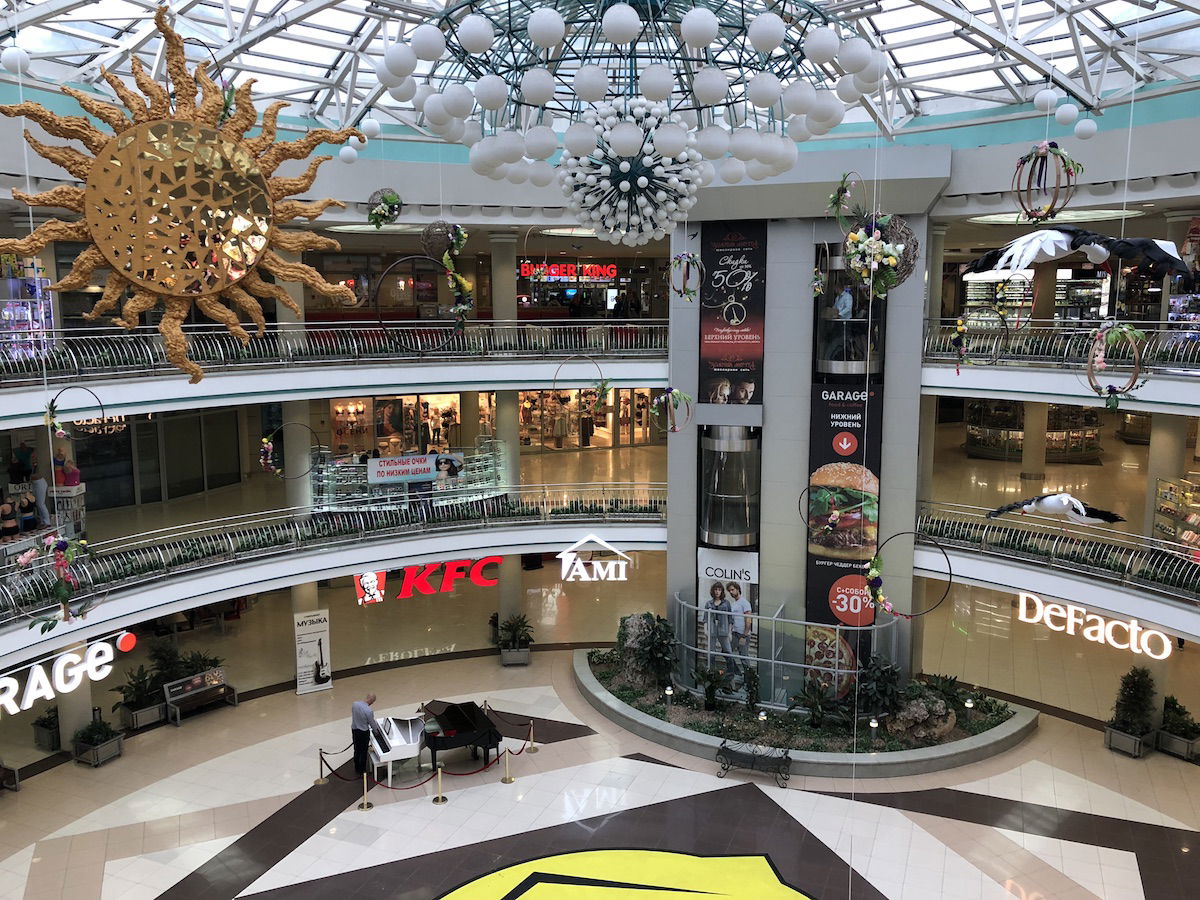 Also I've never seen a city with as many amusing street signs as Minsk. I'm not sure if it they were supposed to be entertaining, or if I'm just easily amused.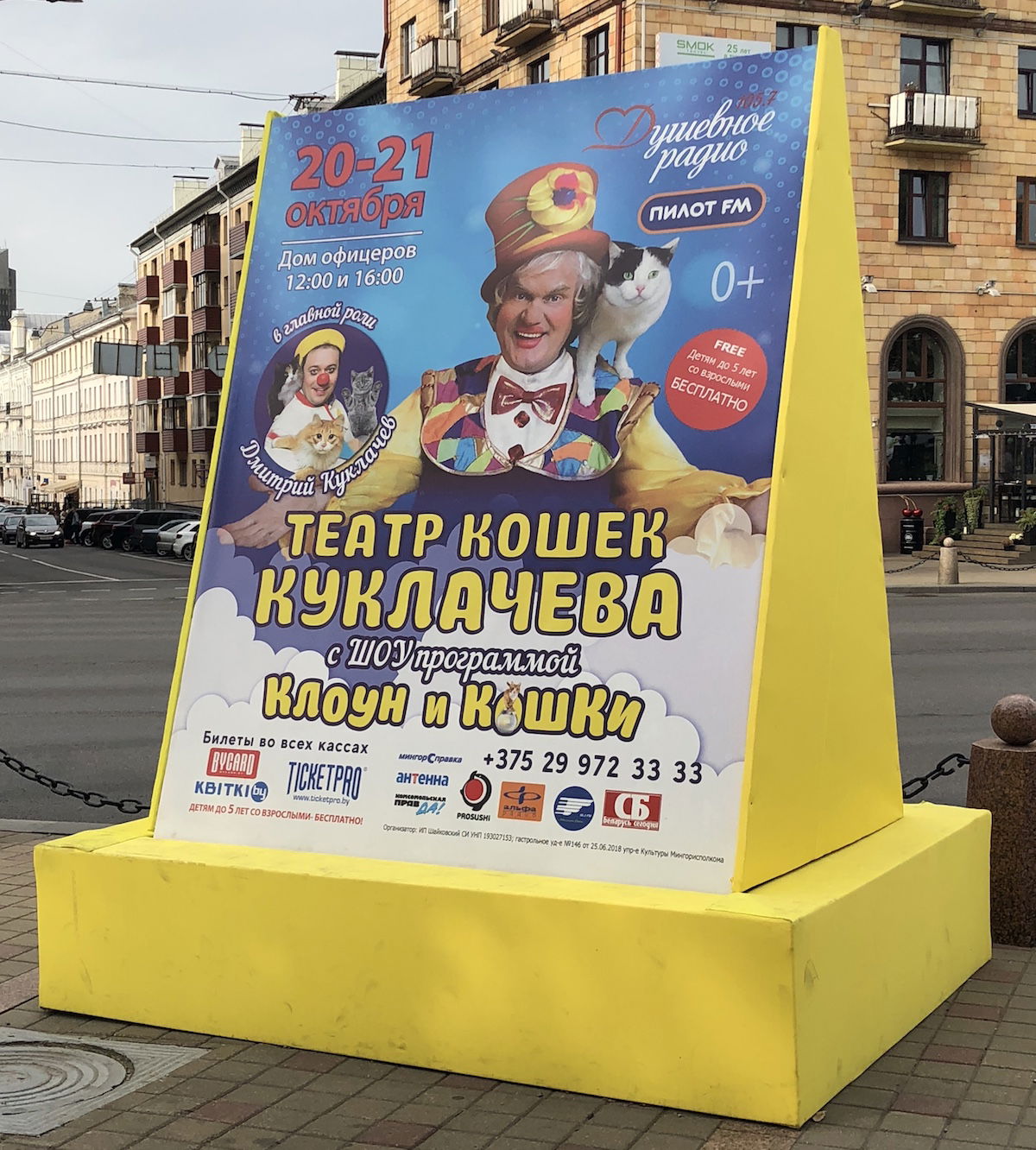 The cat museum also had some interesting art…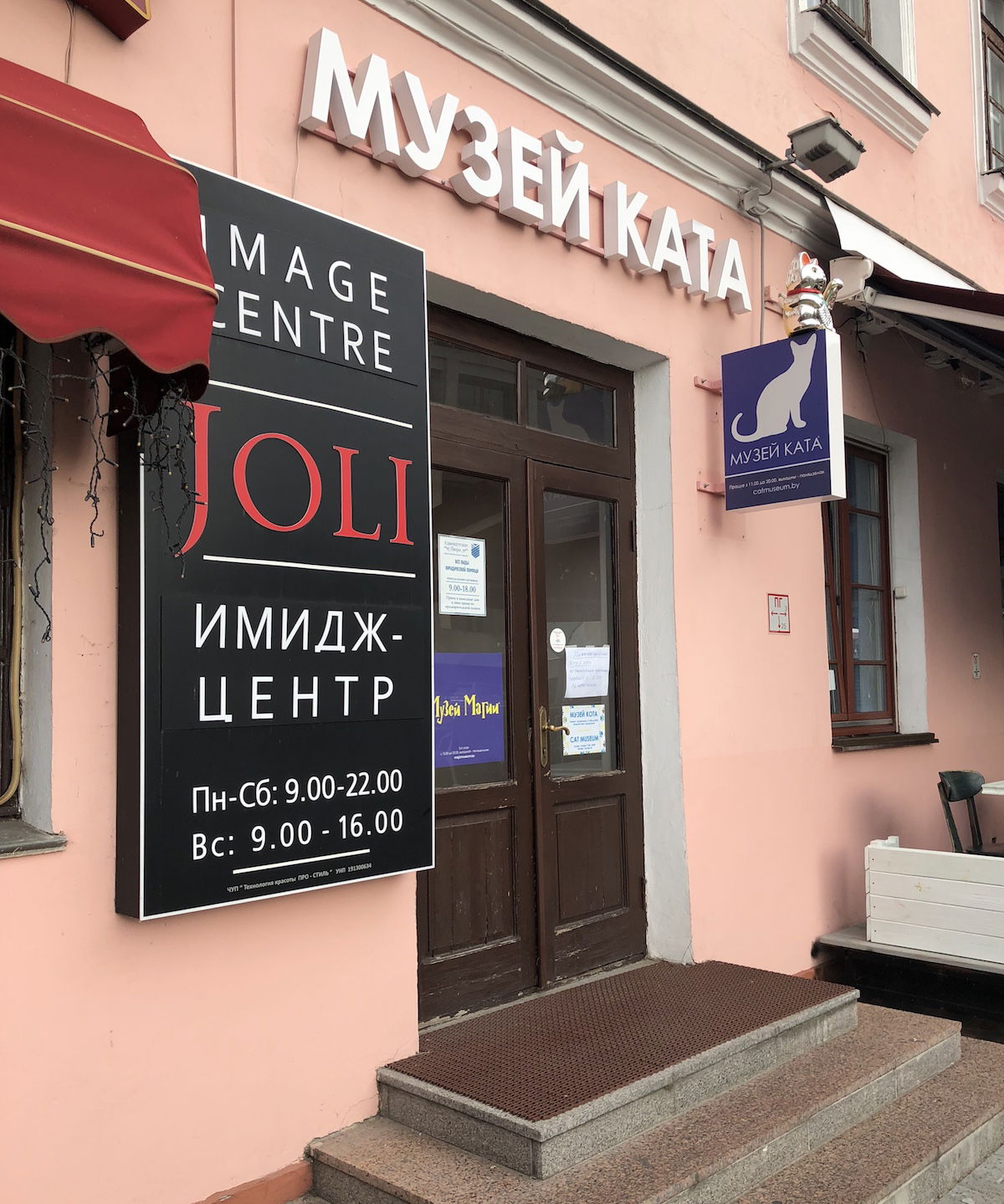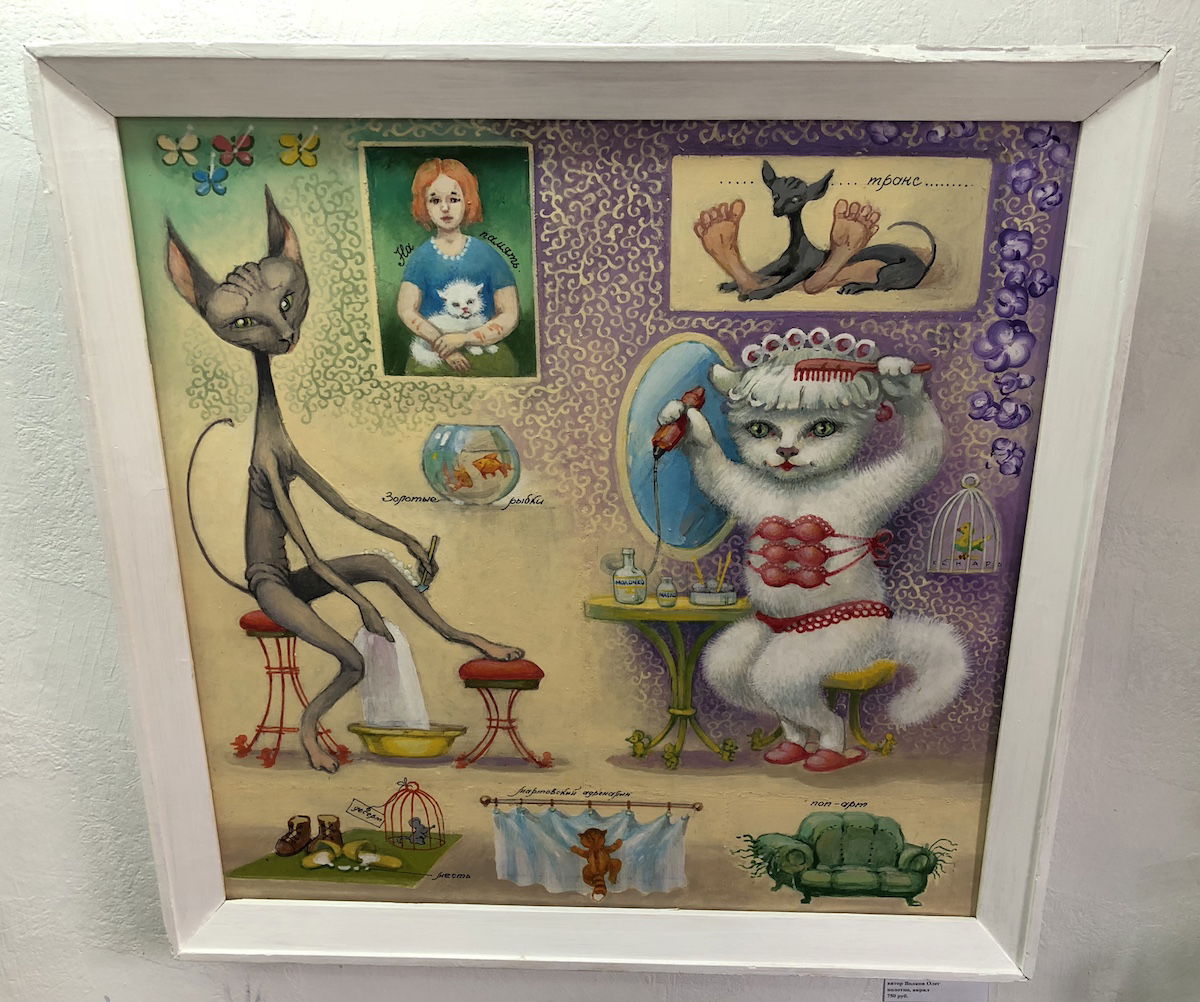 Minsk: intriguing or boring?
Like I said, when I first wrote about Minsk, it seemed to get polarizing views from people who had been. Let me once again emphasize I've only spent 48 hours here. Obviously that doesn't make me an expert on the city. Rather it's usually a timeframe in which I can decide whether there's more to a city that I want to see or not.
I can't decide if I'm intrigued and fascinated by Minsk, or just ready to check it off my list.
I found Minsk to be a much more modern city than I was expecting, with people who were friendlier than I was expecting, fairly good food, and low prices (as you'd expect). I will say that for a city of two million people, it did feel sort of dead, and I wondered where the people were.
So I don't know what to make of Minsk. I guess I'm happy that Minsk is a more pleasant place to live than I was expecting (at least from the outside). There was some interesting architecture and beautiful subway stations. But I'm also not sure I'd recommend it as a destination beyond that, at least based on what I saw.
Tallinn and Riga are much more beautiful with a more lively atmosphere (and that's to be expected). If you simply want "fascinating," I think a place like Uzbekistan is more interesting. To me, Minsk felt like a cross between Warsaw and Tashkent.
Am I completely off in my impression of Minsk, or…?