---
For a bit of background, I had flown into Cairo on Etihad's redeye flight in business class, which I've reviewed before, so I won't write about it again.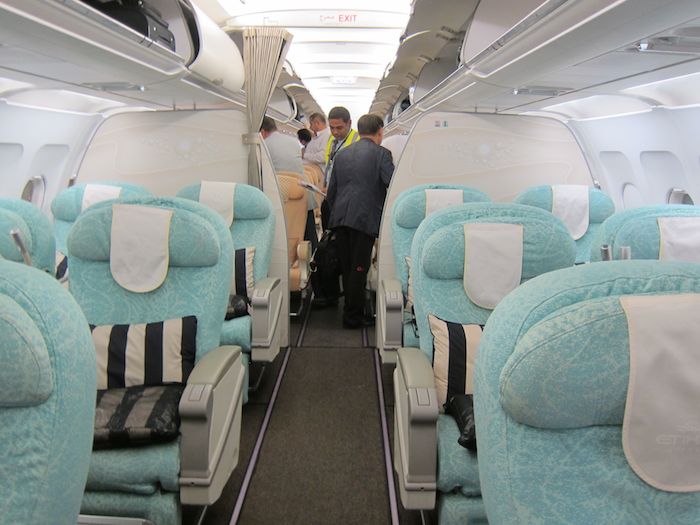 Etihad A320 business class cabin
I then stayed at Le Meridien Cairo Airport, which I've also reviewed before. I had an identical experience, so won't write about it again, other than to say that it's one of my favorite airport hotels in the world.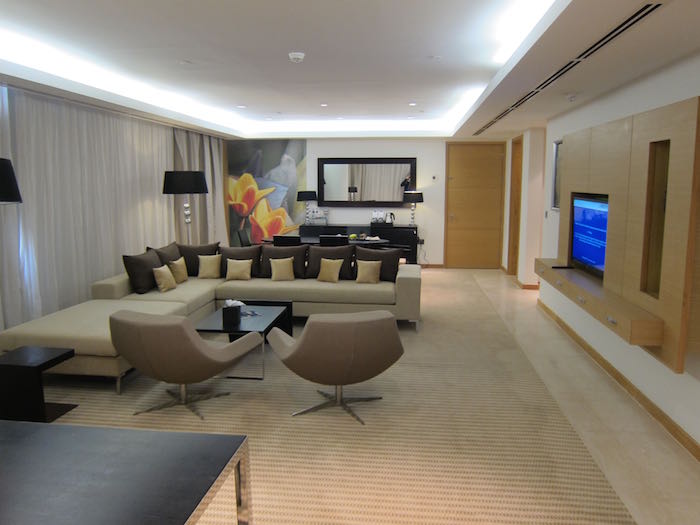 Le Meridien Cairo Airport Panoramic Suite living room
In Cairo I met up with two German friends, as the three of us were flying from Cairo to Doha to Frankfurt together. We were booked on the 6:40PM flight from Cairo to Doha.
But this time we decided to mix things up in terms of departing Cairo Airport. My friend Sven had arranged for us to use the "Ahlan Exclusive Service," which is Cairo Airport's VIP ground handling service you can pay extra for.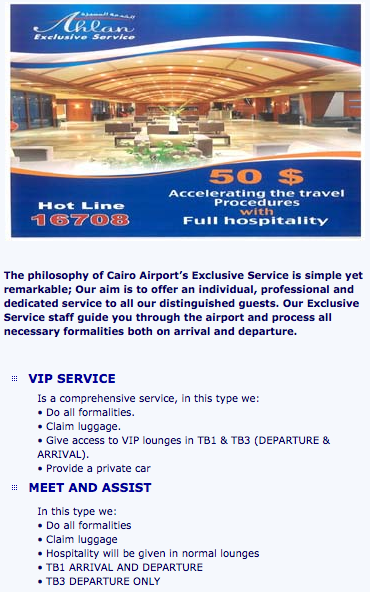 Not to be a drama queen, but the normal Cairo Airport departure experience is actively unpleasant, between the horrible queues for immigration and security (not sure you can even call them "queues," since it's just people shoving as hard as they can) and the awful themed Cairo Airport VIP Lounge. (the lounge has "English," "Italian," and "American" sections, though I'm not sure which part is supposed to be which).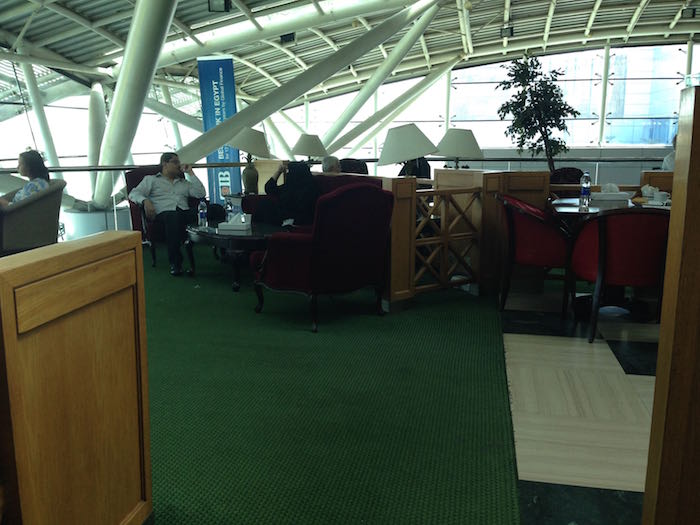 Cairo Airport VIP Lounge Terminal 1
So we figured we'd give the VIP Service a try.
The confusion started when we left Le Meridien and asked to be driven to the Ahlan Exclusive Service building. The driver had no clue where that was, so we had to phone the Ahlan phone number so that they could give directions to the driver.
The Ahlan Exclusive Service building is just to the left of Terminal 1, and it's huge. I'm not sure what's actually in the building above the first floor, though it's oddly impressive given that Terminal 1 otherwise sort of looks like a big trailer.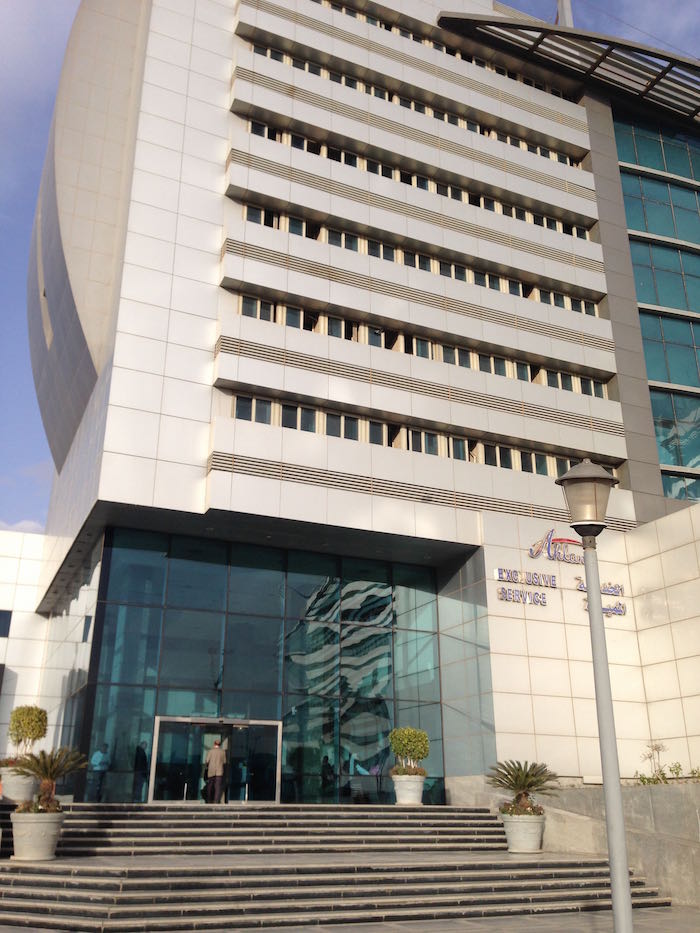 Cairo Airport Ahlan VIP Service building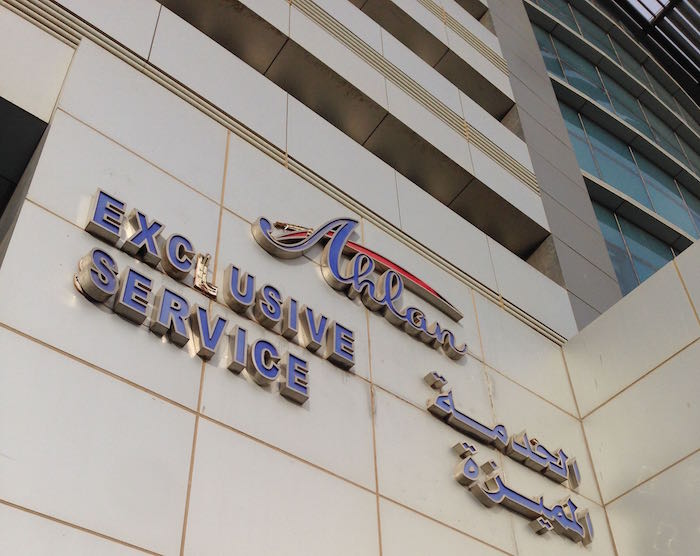 Cairo Airport Ahlan VIP Service building
Once inside the building you first have to go through security. It's not an actual "sterile area" screening, but rather they just scan your bags to make sure there are no weapons, etc. Once inside the lobby we headed to the reception desk on the right, where we had to pay for the service.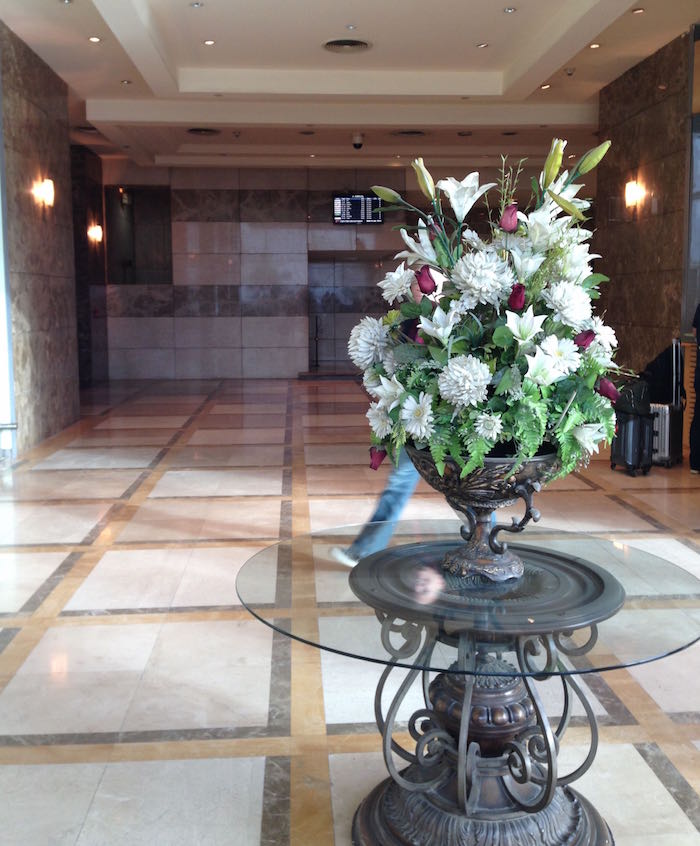 Cairo Airport VIP service entrance

Here's the pricing list for the service:

As you can see, Egyptians pay half as much as foreigners, and "servants" only have to pay $25. Despite me carrying bags for all three of us, I unfortunately didn't qualify as a servant. 😉
So the cost was $100 per person, which I charged to my Chase Sapphire Preferred — interestingly it didn't count as a travel purchase, so I didn't earn any bonus points (though at least I didn't have to pay any foreign transaction fees).

I did love the Ahlan service brochure, especially the part about how their services "should contradict with the security regulations, overweight or customs fees." Guess I should have brought more bags to check. 😉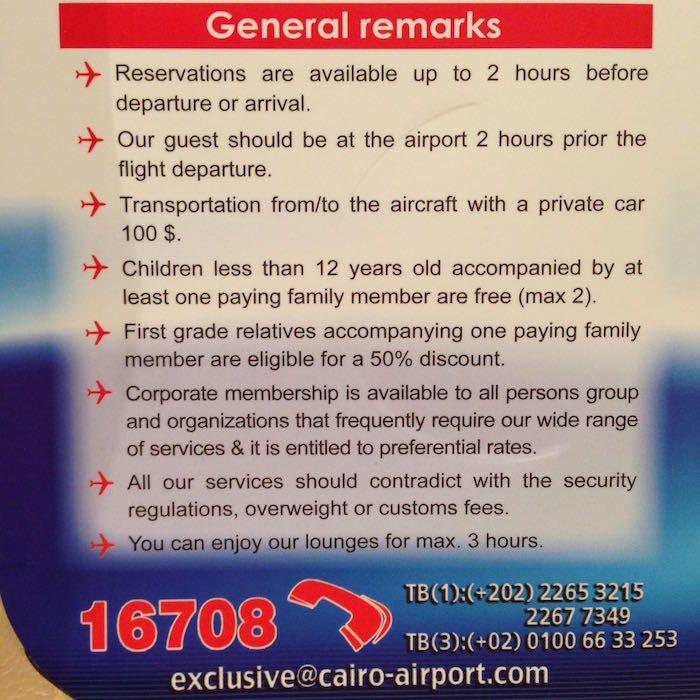 Once our payment was squared away — which took about 10 minutes — we were escorted into the actual lounge, which was to the left.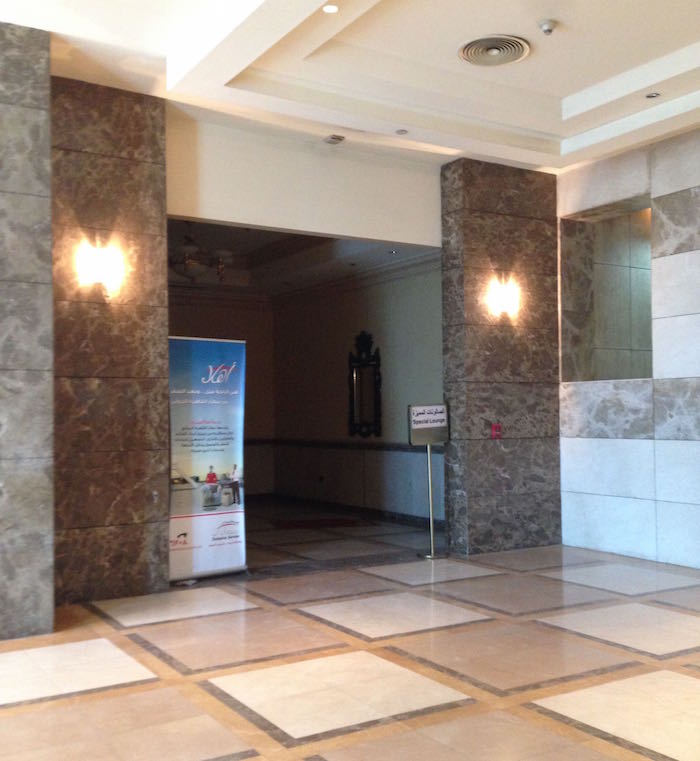 Cairo Airport VIP service entrance
This isn't the Lufthansa First Class Terminal, and for that matter it's not even nice compared to many business class lounges. But comparatively speaking, it's so damn peaceful, unlike the terminal.
The lounge consisted of a single long hall, with some seating in the middle area.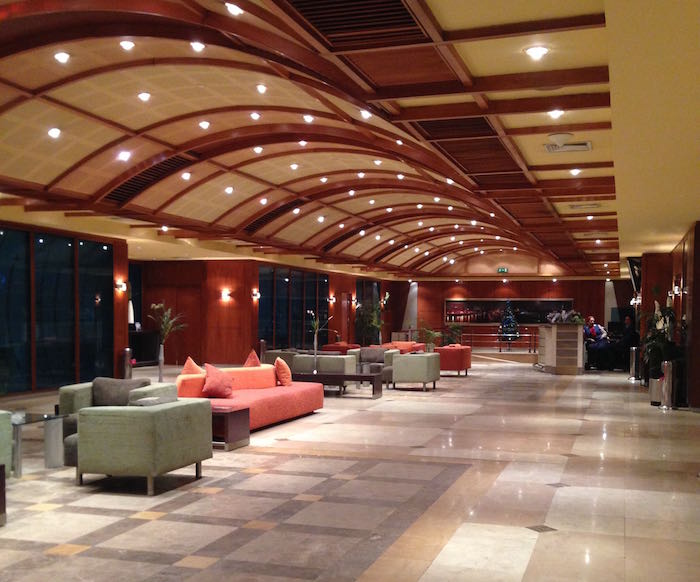 Cairo Airport Ahlan Service Lounge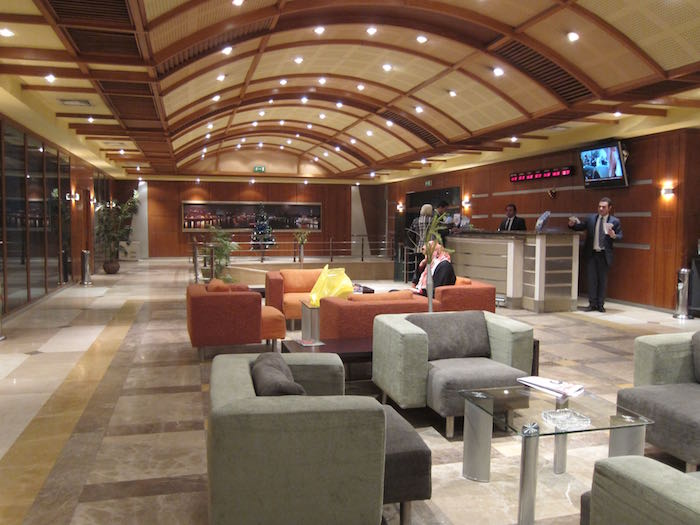 Cairo Airport Ahlan Service Lounge
There was a manned desk near the entrance.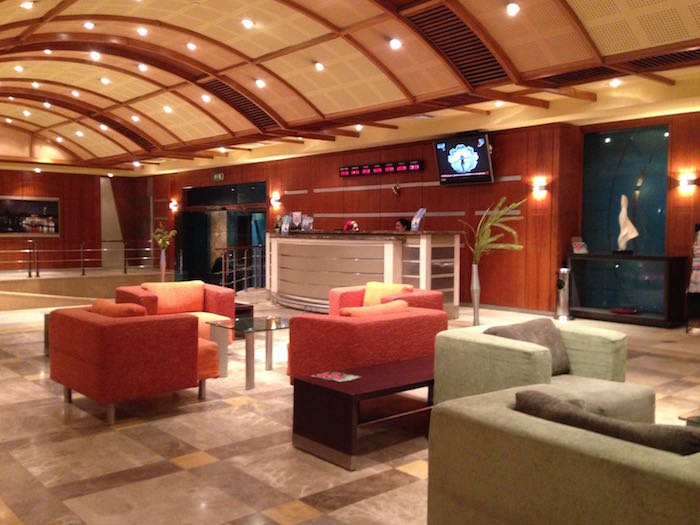 Cairo Airport Ahlan Service Lounge
Then at the other end of the lounge is more seating, the dining area, as well as the exit you go through when it's time to catch your flight.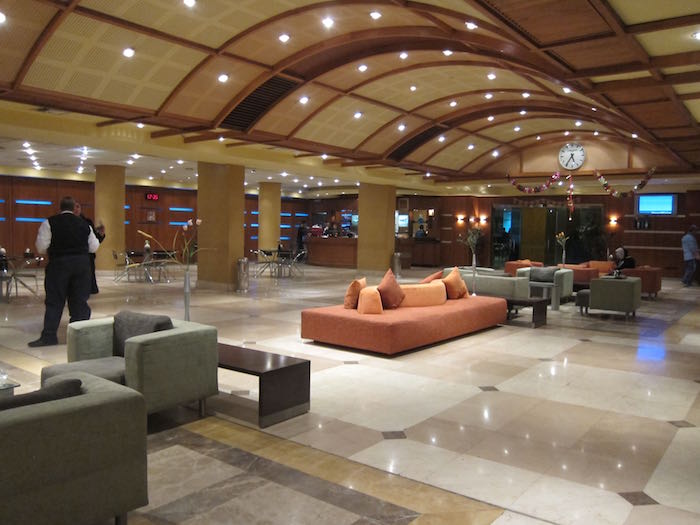 Cairo Airport Ahlan Service Lounge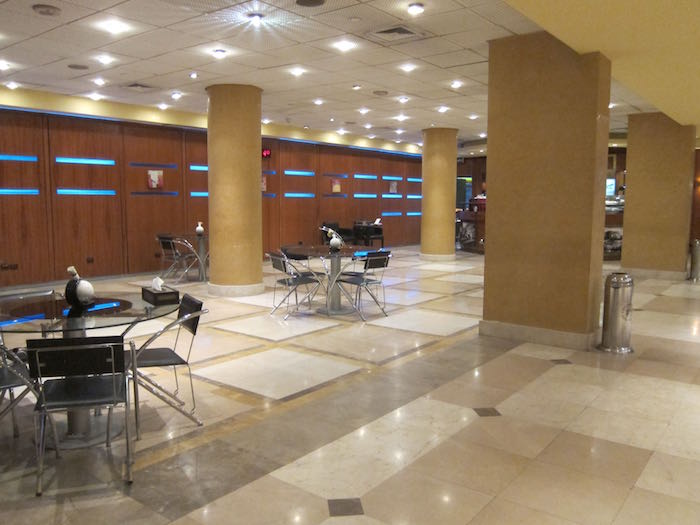 Cairo Airport Ahlan Service Lounge
In addition to the main lounge area there are a handful of private rooms. We were escorted into one, which had a bunch of seating. It was actually really nice, with a flat screen TV and seating for about a dozen people.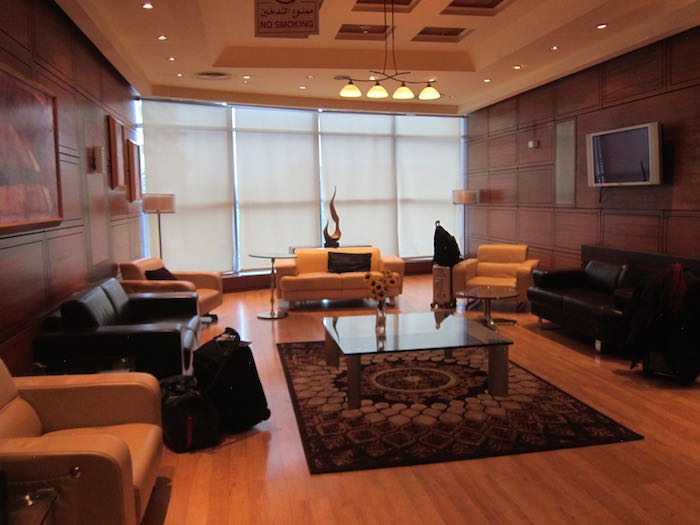 Cairo Airport Ahlan Service private room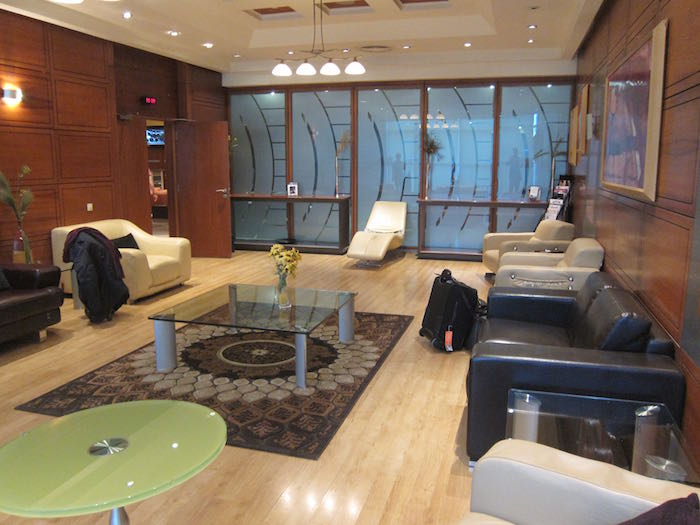 Cairo Airport Ahlan Service private room

Once inside the room, the associate took our passports to go check us in and deal with immigration formalities for us.
I headed over to the buffet to take a look at the food spread, which didn't look appetizing in the least. The food was quite similar to what's on offer in the standard Cairo Airport VIP Lounge. That being said, this lounge isn't about luxury, but rather about convenience.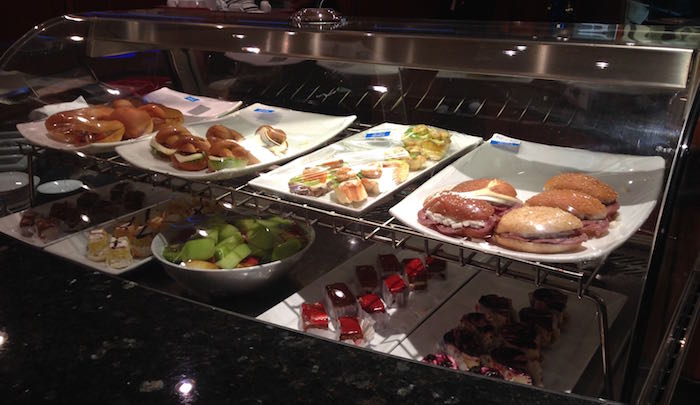 Cairo Airport Ahlan Service food selection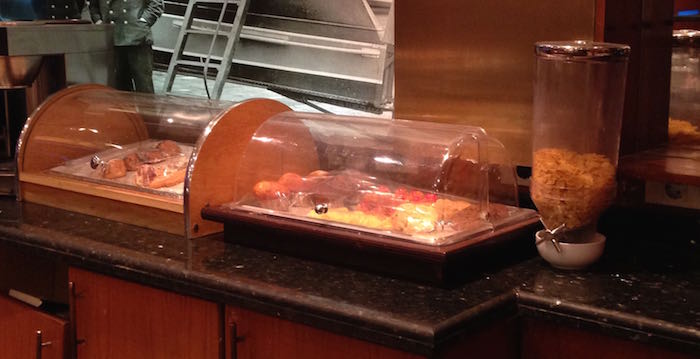 Cairo Airport Ahlan Service Lounge food selection
I simply ordered a Coke Light, which was served in a can with a straw.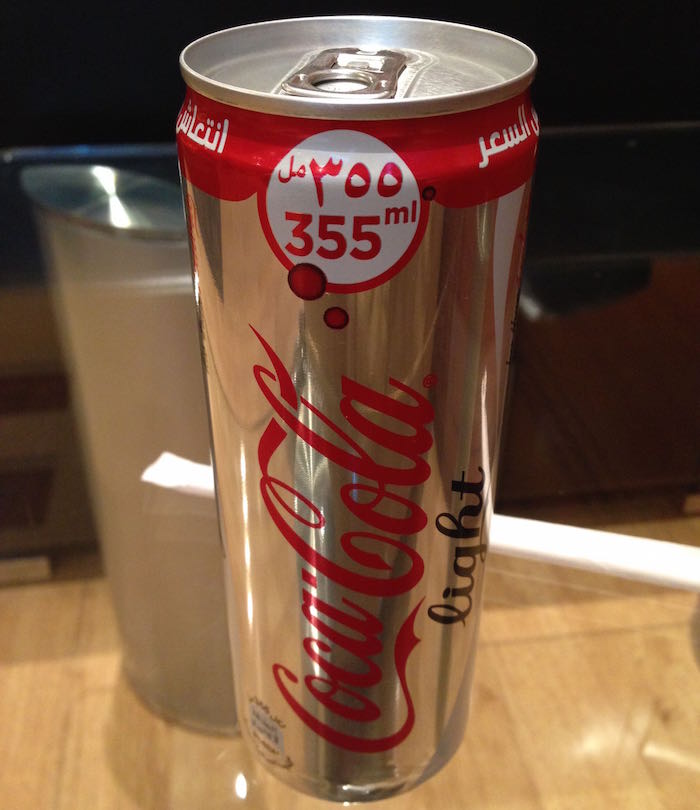 Cairo Airport Ahlan Service Lounge drink
We hung out in the lounge for about 45 minutes. I tried to get some work done on my laptop, though the Wi-Fi was on the (very) slow side. It was still usable for email, etc., but don't expect to watch any YouTube videos.
At around 5:45PM we were fetched, as our flight was ready for boarding. The associate had our passports and boarding passes waiting for us.
Immigration formalities had already been taken care of, so we simply exited, went through a private security channel, and were directed into a Hyundai, which would be driving us to the plane.
Terminal 1 flights all leave from remote stands, and while we were checked in for our flight, we didn't show as boarded. So we had a driver and an "escort" taking us to the plane.
We first had to drive to the actual gate (from which they bus passengers), where the escort had to get our boarding passes scanned. That was sort of funny, since it resulted in quite a bit of honking due to us blocking the service road, though there was nowhere else for us to park. We also got several mean glares from people crammed in the buses.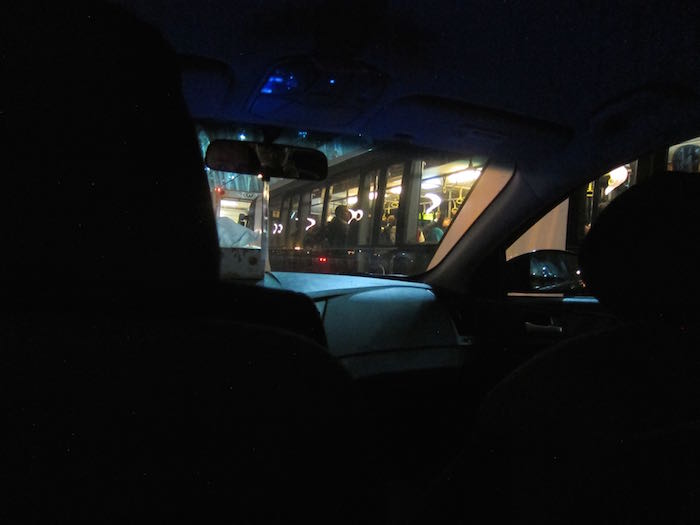 Driving to plane Cairo Airport
A short three minute drive later we arrived at the stairs of our Qatar Airways 777-300ER, which would be taking us to Doha.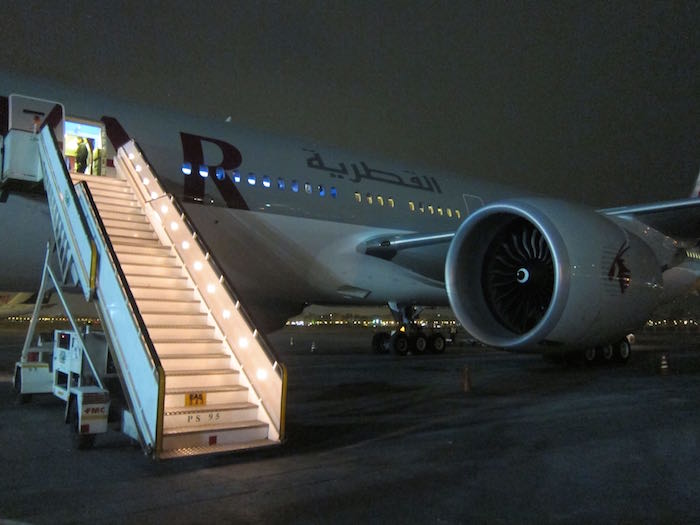 Driving to plane Cairo Airport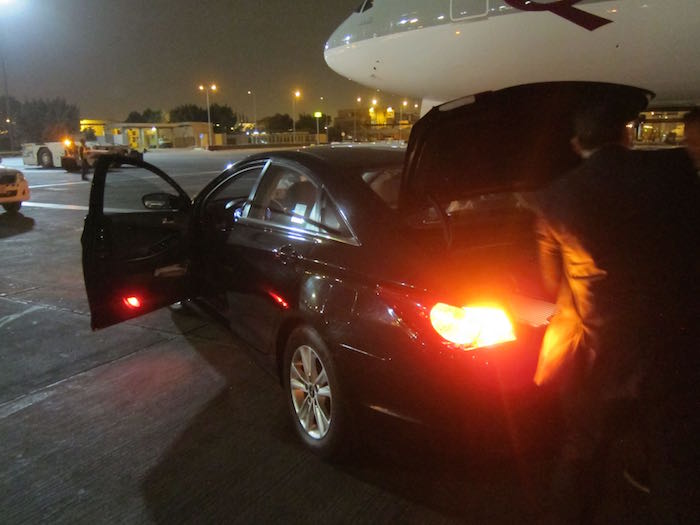 Driving to plane Cairo Airport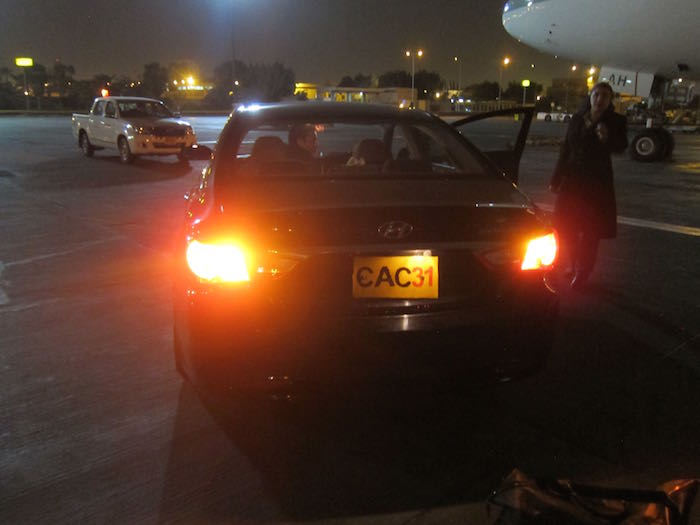 Driving to plane Cairo Airport
We boarded through the forward stairs, where we were the first aboard (shortly thereafter a bus arrived to load passengers via the rear stairs).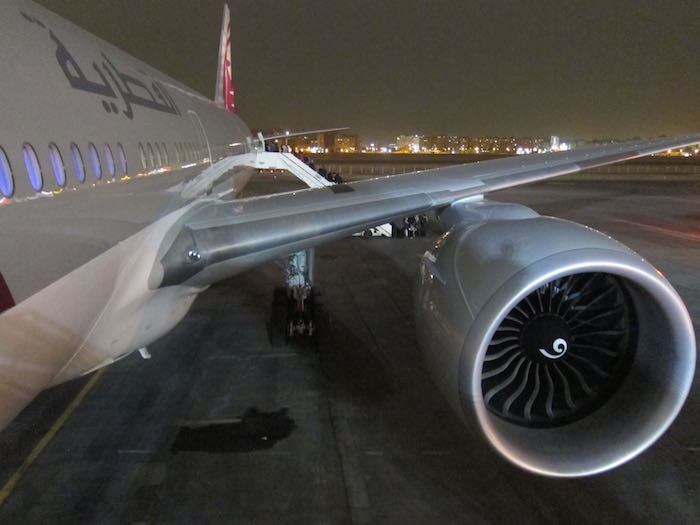 Qatar Airways 777-300ER Cairo Airport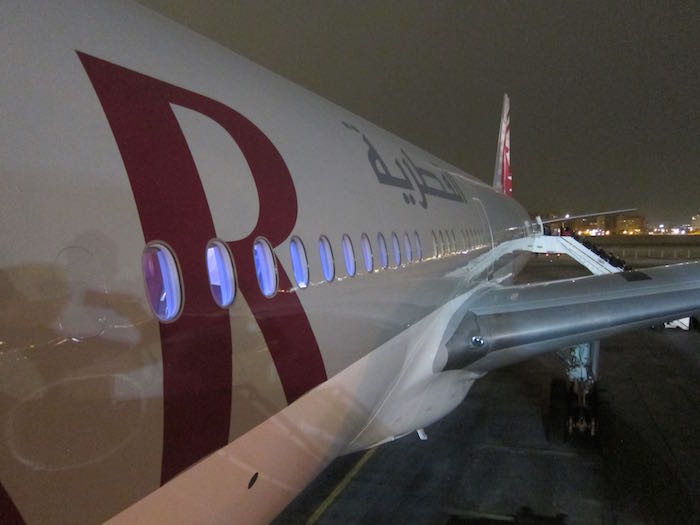 Qatar Airways 777-300ER Cairo Airport
Cairo Airport Ahlan VIP Service bottom line
Is this some exclusive experience whereby you'll be served chateaubriand and Krug and then you'll be driven to your plane in a Porsche? Nope.
But it's really, really convenient. To some degree I think you have to experience Cairo Airport to fully appreciate how much value this service adds.
Not only does this save time, but it saves a lot of aggravation as well. It's rare that I get worked up at airports given that I seemingly spend half my life at them, though the last time I transited Cairo Airport I felt myself getting more stressed than I've been at any other airport lately.
Meanwhile by using the Ahlan VIP Service I had a stress free start to the journey. I'd consider this a no brainer if they charged the $50 fee even to non-Egyptians, though even at $100 I think it's probably worth it, and I would probably use it again.
Do you see value to services like this, and would you like to see it expand to more airports?